N/A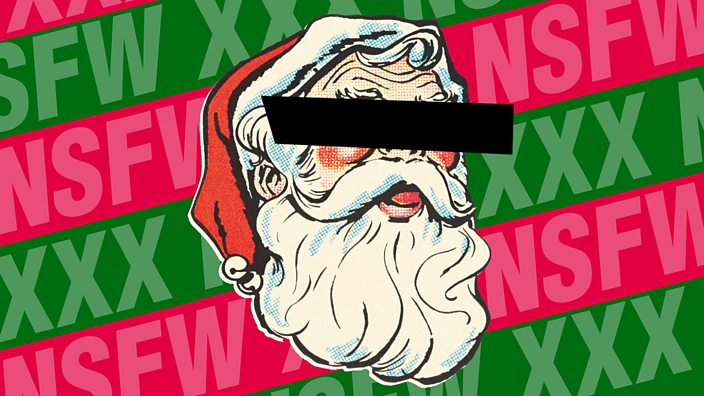 BBC Three/iStock
Why do people watch so much Santa porn over Christmas?
Santa Claus really is coming to town…
Chestnuts roasting on an open fire, Jack Frost nipping at your nose, and Santa in a festive orgy with a bunch of elves.
Yes, believe it or not, getting one's Christmas crackers off to Santa porn is now as much of a festive tradition as mince pies and mulled wine.
Don't believe us? Let's take a closer look...
We've got the hots for Father C
It's a fact. According to stats released by Pornhub back in 2016, searches for 'Santa' on its platform increase 447% at Christmas time.
And, although the overall number of people actually watching porn in the UK goes down by about 27% on Christmas Day, when they do log on around this time, they're watching hardcore festive stuff.
Take, for example, searches for "Naughty Santa" - which goes up by 729%. "Sexy Santa" also increases by 397%, and "Santa's little helper" increases by 808% (we really hope they don't mean the dog from The Simpsons).
For women, "old Santa Claus" is particularly popular, as is "Santa Claus" and "Santa blowjob".
But men tend not to beat around the bush so to speak, and search for things like "Christmas anal", "Christmas MILF" and… well, other regular porn stuff but with the word "Christmas" added to it.
Other Christmas characters are in on it too...
Searches for "Mrs Claus" go up 735%, while "elf" goes up by 464%. 
And - perplexingly - searches for "dick in a box" rise by 570% at Christmas. Maybe this is a deeply misguided attempt to find a special Christmas present or something? Who knows.
But this raises the question: why on Earth would anyone want to jack off to Santa Claus, elves, or dicks in boxes when they're supposed to be enjoying wholesome family time?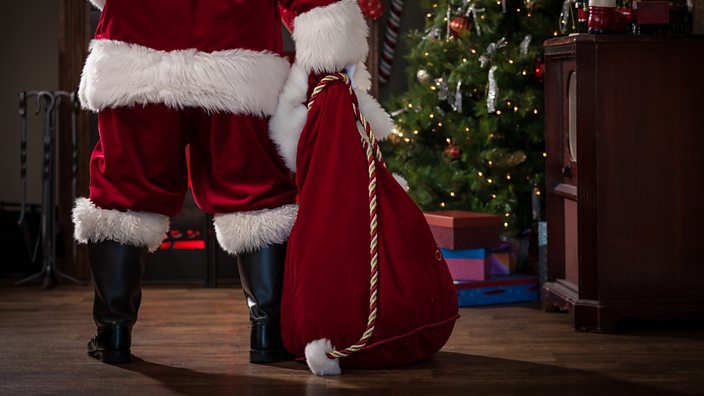 As you can imagine, we needed to seek expert help to answer this one.
Clarissa Bloom, a sex and relationship expert, tells BBC Three that our attraction to the old FC stems from the idea of him judging us for being "naughty or nice".
"Santa is actually quite a dominant character, who will either reward you for being a good boy or girl, or will punish you for being bad, which can play into a desire for control and submission," she explains.
"But another factor could be slightly Freudian," she adds, because we associate Santa with "childhood memories of a paternal character" - that is, a sort of dad-like figure.
"He's a generous character that gives you gifts and makes you smile, bringing joy to the world and who is never portrayed in an aggressive manner," Clarissa says. "A warm character who can be seen as reliable and safe can evoke trust-based feelings - although it should be said that not everyone who has a Santa fetish instantly has daddy issues…"
She adds: "A final aspect can be the type of character matching the person they find attractive, with a thick beard and a 'bear' style appearance. This rugged character oozes masculinity and, again, wants you to be a good boy or girl."
Hey, if looking up videos featuring "old Santa" is how you want to spend 25 December, we're not judging.