N/A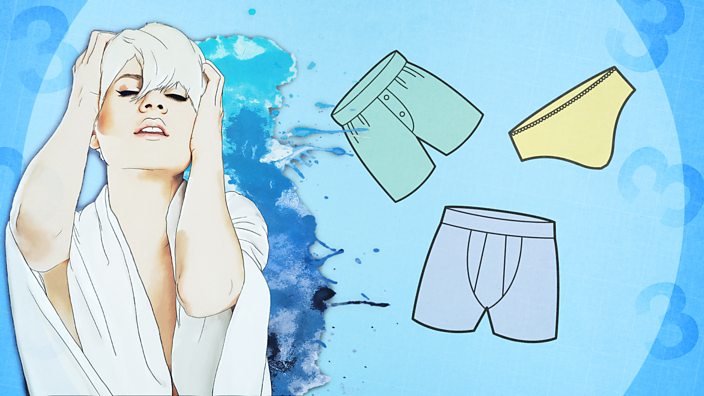 BBC Three/Getty
I've got the world's first threesomes PhD. This is what I've learned
Dr Ryan Scoats has a PhD in threesomes, and he's here to tell you that much of what you thought about them is wrong
In 2009 I decided to undertake - what i believe to be - the world's first PhD in threesomes. My own experiences made me interested in them, and I wanted to shed light on an area of sexual practice that hadn't been studied before in any real detail.
Threesomes aren't anything new. There are references to group sex in Roman art and literature. But while threesomes may have happened in the past, they are definitely becoming more common in contemporary society. Since around the start of the 2000s, there has been more openness in talking about them. That's very much related to people being exposed to a multitude of different sexual behaviours and activities through pornography.
There are so many misconceptions around threesomes in the media and in the public imagination. I decided to get past the sensationalist treatment of threesomes as the practice of fetishistic hedonists, and to talk to people about what the reality of having threesomes is like for them.
As sex between people of the same sex loses its stigma, threesomes are becoming more acceptable.

Dr Ryan Scoats
Many young people think about having threesomes. One US study published last year found that 82% of male and 31% of female respondents to an online survey of heterosexual 18-24-year-olds said they were interested in having a threesome.  
In British society, threesomes are often portrayed as deviant, and this presentation effectively polices our sexuality. There's the suggestion that if a woman has a threesome people will think she's a slut, or that if a straight man has a male-male-female (MMF) threesome then he's in denial about his sexuality. Probably the biggest assumption is that, for couples, having a threesome will ruin their relationship.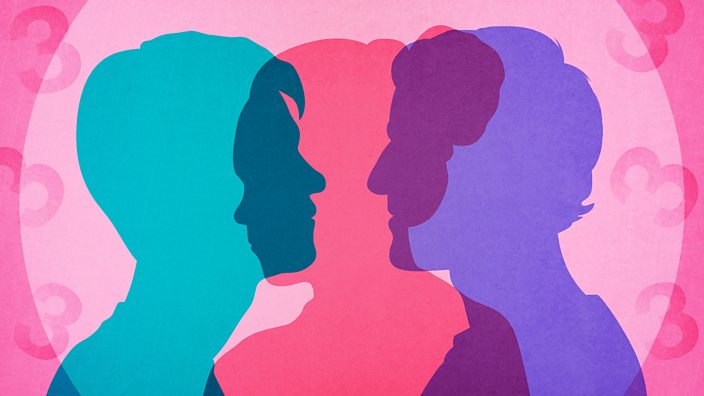 I have carried out multiple interview-based studies on multi-sex threesomes - in other words, a male-male-female (MMF) or female-female-male (FFM) set up. I can tell you the reality is very different. The reason I chose to concentrate on these rather than MMM or FFF threesomes was to focus on the specific dynamics and questions raised by a multi-sex situation. For instance, in an FFM, are either of the women bisexual? And is it always the case that everyone is interested in everyone else or do you sometimes get people who are only interacting with the person of the opposite sex?
My research has found that many young men now find MMF threesomes to be as normal, or even more normal, than FFM threesomes. This is partly because it can be more difficult to find partners for an FFM than an MMF threesome. About one quarter of the participants in my studies said they viewed MMFs as the norm for a threesome and about three quarters of participants were open to them.
As well as internet access, I think greater acceptance of homosexuality and LGBT groups is playing a part. As sex between people of the same sex loses its stigma, a greater array of behaviours, including threesomes, become acceptable.
There's a misconception that MMF threesomes are all about male pleasure and the men objectifying, even humiliating, the woman.

Dr Ryan Scoats
One thing that our research suggested was that women having MMF threesomes – which porn often portrays as degrading to women - exhibited a lot of sexual agency. They had a lot of confidence and knew how to pursue the kind of sex they wanted and how to say no to the kind they didn't.
There's a misconception that MMF threesomes are all about male pleasure and the men objectifying, even humiliating, the woman. No doubt this is sometimes the case, but the reality is that many women enjoy being with two men, and the people having an MMF threesome can be totally equal partners.
This is especially the case when the men in a threesome interact with each other. For instance, one woman I spoke to who had had an MMF threesome said, "I do find the guy-on-guy action quite hot." Another woman who spoke about an MMF experience said, "My boyfriend was making out with the guy and being sexual with the guy and I think that made it a lot easier for me and it was also hot."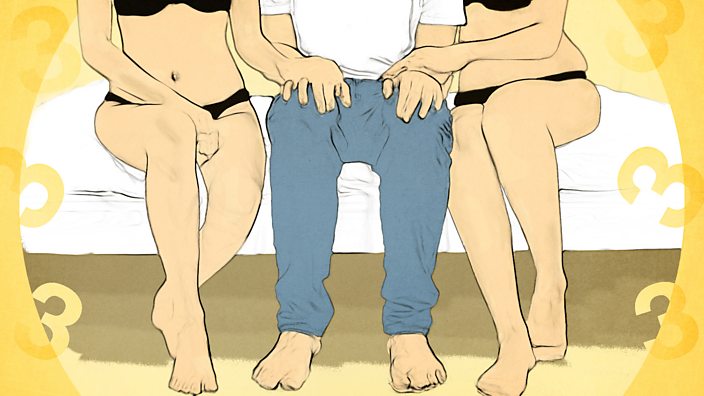 We also found that men are much more secure in their sexuality - and subsequently much more open to having threesomes involving two guys - than many people might think. These men wouldn't necessarily want to touch each other in a sexual way, but they were still interested in having MMF threesomes.
A lot of the younger people we spoke to don't see their sexual identity as limiting what they do. That's why they can have threesomes involving members of the same sex and still consider themselves straight. Having sex in the presence of another man or woman and even doing sexual things with other men or women can now be part of a heterosexual identity.  
If you are curious about experimenting with threesomes, it's good to talk about what you're looking to get out of the experience...

Dr Ryan Scoats
This freedom does come with some negative aspects, though. Within contemporary society, especially among young people, there's a certain pressure to tick off a range of sexual experiences: one-night-stands, anal sex, bondage. That creates a kind of peer pressure, which is reinforced by pop culture. One of the guys I spoke to hinted at these pressures when he said, "If you don't do it then you're going to regret it."
If you are curious about experimenting with threesomes, it's good to talk about what you're looking to get out of the experience and what the other people involved are looking to get out of it. Otherwise, it can be a destructive and upsetting experience.
For example, I interviewed a woman who initiated a spontaneous threesome with her husband and a female friend who was staying. Nothing was talked about beforehand and the husband focused entirely on the friend. This really hurt the wife but she didn't feel she could say anything about it because she had instigated the threesome. On a later occasion, the husband had sex with the friend without his wife present. It seemed he had viewed that initial threesome as permission to have sex with other people - but he hadn't discussed this with her.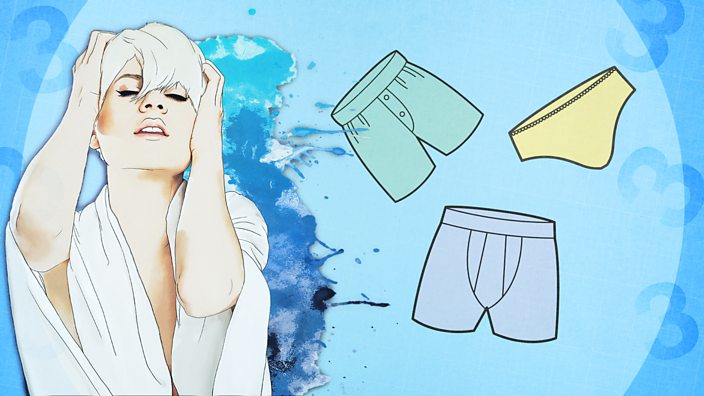 In another case, I spoke to a man who'd had a threesome as one of his earliest sexual experiences when he was on a school trip at 16. During a party, he had started to get with a girl that he'd had a long-running thing with and they were suddenly joined by another, older girl. He told me that, "It started to get sexual. So oral sex, and hands on genitalia, fingering. At that stage, the first girl left, which kind of slightly haunts me to this day. Because nothing ever then happened between us after that."
For the majority of the people I spoke to who had had a threesome while in a relationship, the act itself was rarely a source of issues - rather it was the lack of communication. So I would say being clear with yourself and each other people is essential.
In future, I want to build on my research and look at men who have had MMF threesomes while in a relationship. A lot of the guys I've been speaking to said they were interested in MMF threesomes but not with a partner of theirs. Is that related to how secure they feel in their relationship? Or whether they've come to terms with feelings of jealousy? Or maybe it's connected to how much importance they give to their partner's sexual desires? I want to explore what it would take for men to have an MMF threesome with their partner.
A lot of people probably see threesomes as a very hedonistic act - happening spontaneously with almost uncontrollable passion. But the reality is that a little bit of extra communication beforehand will go a long, long way.
As told to Tomasz Frymorgen