N/A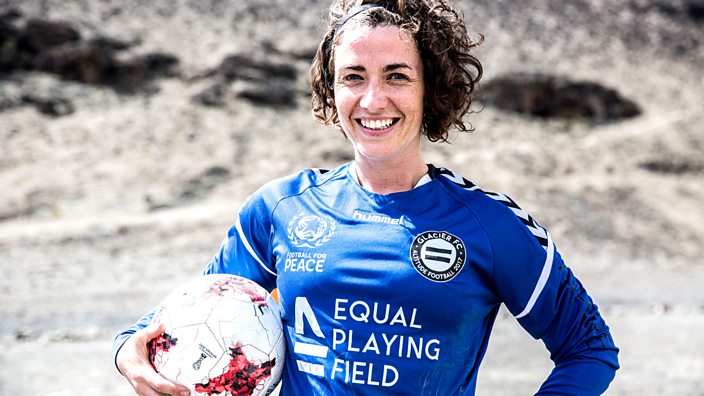 Equal Playing Field/Dana Roesiger
'I spend my time breaking world records to get women into football'
Maggie Murphy is aiming to host the world's biggest game of football this summer, with players from all over the globe
The eighth Women's World Cup tournament has kicked off and it could be the biggest in history.
England v Scotland brought in massive viewing figures.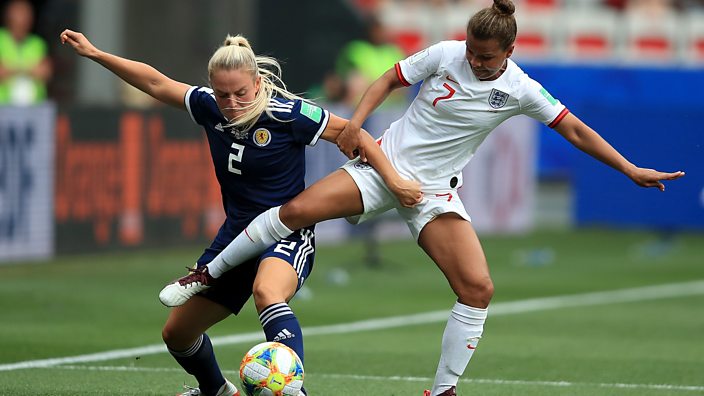 Fifa set out a new Women's Football Strategy in 2018, which includes a commitment to "work diligently to ensure women have increased access to football in regions all over the world".
Good signs for the future.
Maggie Murphy works in anti-corruption in sport and is passionate about football. She's determined to make sure all this excitement and engagement translates into more participation in grassroots football for women and girls around the globe, beyond the month-long tournament. She founded Equal Playing Field - a voluntary, non-profit organisation - in 2016, to help try to encourage participation around the world.
We don't want to lose sight of the fact that, every single day, women and girls are playing despite challenges.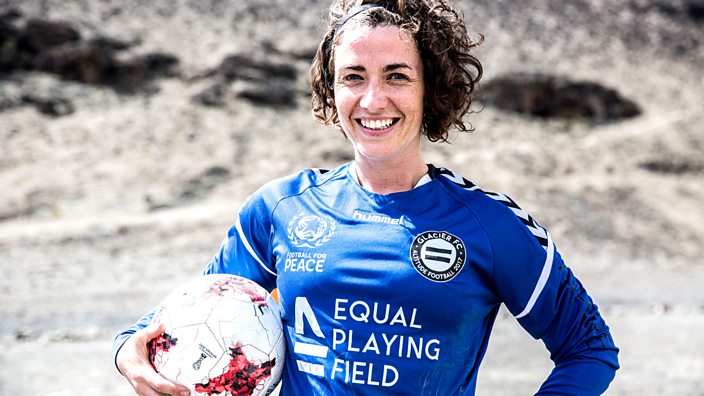 While the 24 participating nations compete in France, Maggie and Equal Playing Field will be attempting to break the Guinness World Record for the largest number of players involved in a single football match. She aims to bring together more than 3,500 women, girls and allies from about 70 countries.
The match is due to take place over the course of five days - from 27 June to 1 July.
So why is Maggie doing this?
She says the world record attempt aims to send a clear message.
"It's great that elite women's football is on television across the world," she told BBC Three. "At the same time, we didn't want to lose sight of the fact that, every single day, women and girls are playing despite challenges."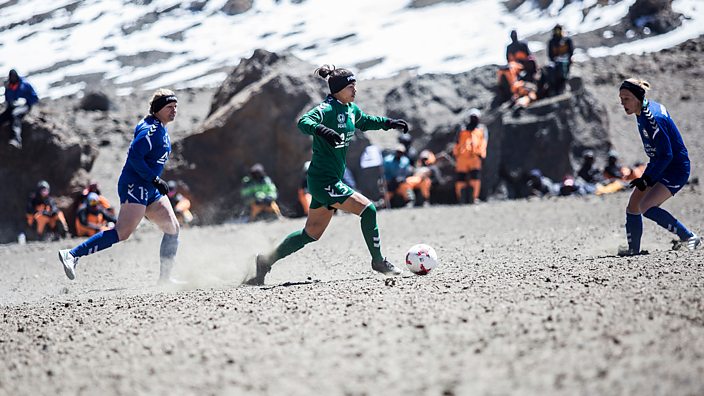 According to the Fifa Women's Football Survey 2014, the estimated total number of active female participants in football is about 30 million. A 2017 Uefa report showed the number of registered female footballers across Uefa's 55 member associations had risen from 1.27 million in 2016 to 1.37 million in 2017.
Of course though, there are discrepancies between countries and opportunity is not the same everywhere. The Fifa Women's Football Survey 2014 showed that almost half of the female players registered worldwide were within the US and Canada and there were big investment discrepancies. The median investment of Uefa member associations was 24 times greater than investment within the Confederation of African Football (CAF), for instance.
"Opportunity in the US may mean being able to play at the highest level because of your socio-economic background. Opportunity in Afghanistan may mean facing death threats for playing football," Maggie says. "The severity differs around the world."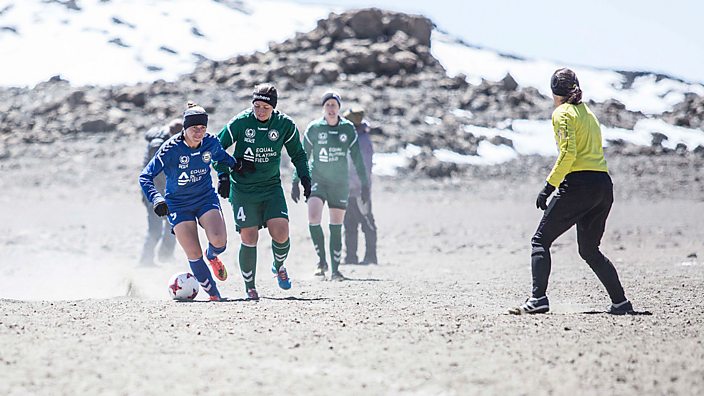 For this record attempt, Maggie is hoping to bring together players from countries including Jordan and Costa Rica, a team including refugees and a team of female MPs from the UK. The women and girls involved may have faced different barriers to entry to the game, whether it be cultural discrimination, lack of funding or even, in some cases, threats to life.
If successful, this will be the third Guinness World Record that Equal Playing Field has helped break.
The pitch was higher up than Everest Base Camp
The organisation came together in 2016, when the group set a new world record for the highest altitude game of football ever played by players of any gender, on Mount Kilimanjaro. The following year, it set the record for the lowest altitude game of football ever played - which took place at the Dead Sea.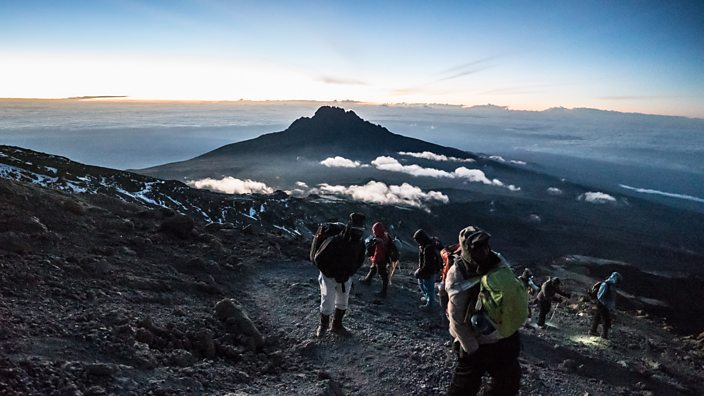 Maggie tells us that, at the outset, it was just a group of women who were just connected by word of mouth.
"We came together from about 20 countries to set a record by climbing Mount Kilimanjaro and playing a full 90-minute game, with Fifa referees and Fifa-supplied goal posts and pitch," she tells us.
The game involved 32 women - professional players, amateurs and women from sports' charities.
"The pitch was higher up than Everest Base Camp," Maggie tells us.
She recalls how the idea for their second attempt came about during that first trip.
"When you climb a mountain, you spend a long time talking to people. There's no Wi-Fi!
"One of the girls there, Yasmeen, was from Jordan. I remember she said to us, 'You guys need to come to my country next year and play the lowest altitude match.'"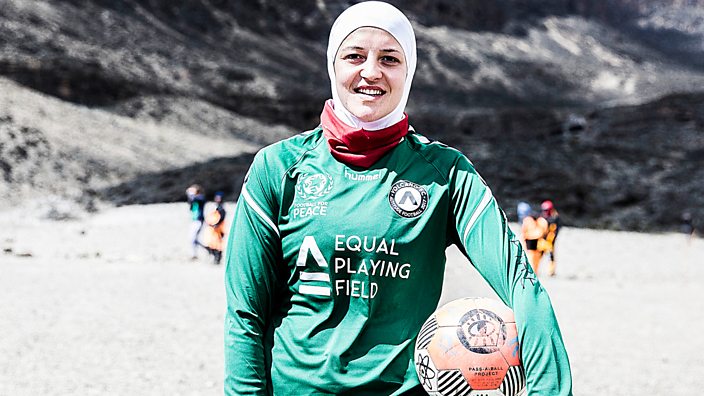 The focus was on women and girls who are often forbidden from playing football.
"We brought together women from 23 different countries, including nine Jordanian players, three refugees and representatives of 12 different national teams," Maggie explains.
More than half of those players were from the Middle East and Asia.
"The reasons for involvement were varied," Maggie tells us. "We had a US player who played professionally in the States, before moving to Brazil. When she arrived in Brazil, she just never got paid for football. Eventually, she had to leave.
"One of our players from Jordan told us about how people shout at her when she wears her football shirt in the street."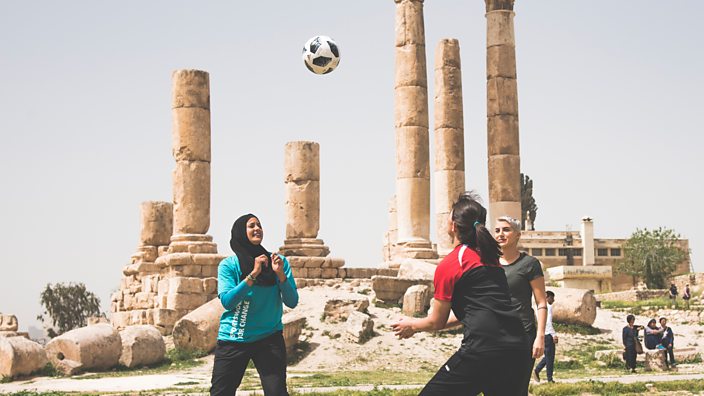 Maggie recently had a pitch confirmed for the record attempt. Women's Uefa Champions League winners Olympique Lyonnais have offered the use of their brand new training academy facility.
They have girls train in their academy as well as boys.
"When you arrive, they have signs up saying, 'players this way' at the entrance gate, but they have it written in both the masculine and feminine form," Maggie tells us. "That may sound like a minor thing, but it struck me. They're a really good fit for us."
We don't just want to make a stunt without changing anything.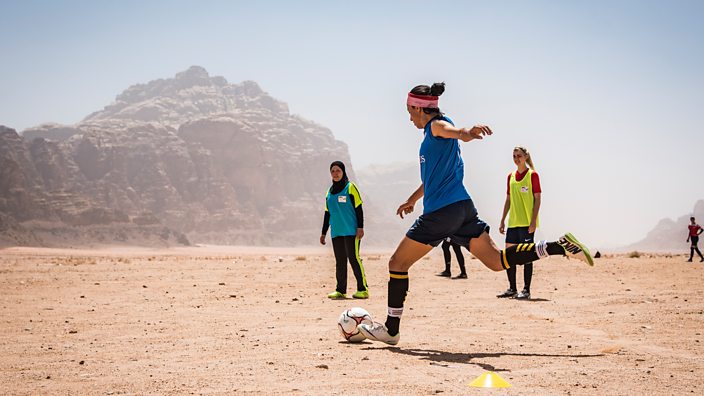 Aside from the game itself, the plan is to give participants tools to help their own ventures.
"We'll be running workshops to inspire the players and give them tools, so that, when they go back to their towns and home countries, they will have some extra skills – whether that's in social media, fundraising, campaigning or otherwise," Maggie tells us.
"We'll hopefully bring in high-profile players to speak too. We don't just want to make a stunt without changing anything."
Maggie says they'll be asking players to make a commitment and tell them what they want to do as a result of participating.
"It could be something personal – like, 'I want to make the first team', or it could be wider, like, 'I want to help my local school'."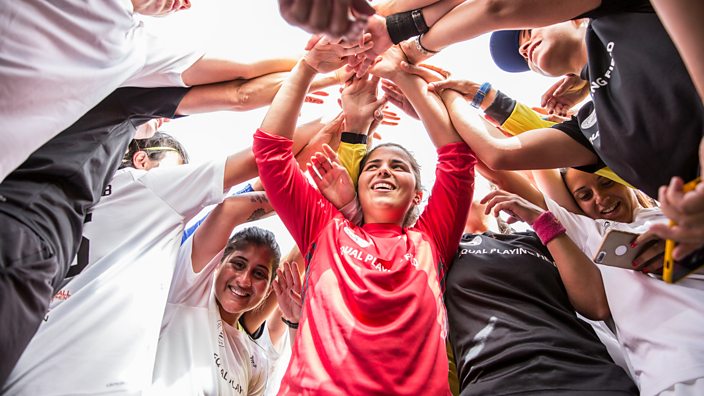 Team sports opens doors – it gives you confidence and leadership skills. We deny that to girls if we don't let them play.
"We each bring particular skills though. One of us is in branding and marketing – so she's helping with design. Others bring legal experience."
Maggie believes that sport can open doors.
"It gives you confidence and leadership skills. We deny that to girls if we don't let them play." 
Beyond the Women's World Cup, Maggie says the group would like to break more records.
"There are some thoughts flying around, but we would invite people to give us a challenge," she tells us. "People keep talking about doing a game in the Arctic. I don't like the cold too much... we'll see."