N/A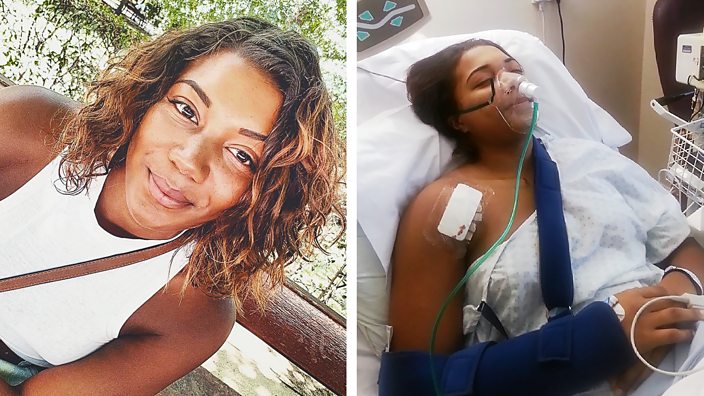 Bianca Brown
What getting cancer in my twenties taught me
A diagnosis at 23 could have been a death sentence, but I've survived, and now I want to live life to the full
At 23, Bianca Brown was diagnosed with breast cancer, followed by secondary bone cancer and she faced the possibility she might die. But after treatment, Bianca had the all-clear in January 2018, and her experience has left her with lessons we can all learn from.
I was diagnosed with breast cancer and secondary bone cancer in September 2013. It was actually my partner who found a lump in my breast and asked me to get it checked. I was young, fit and healthy, and cancer didn't even cross my mind. My GP said that it was probably nothing to worry about, but it was later confirmed that I had breast cancer.
The diagnosis really caught me by surprise. I didn't have time to get my head around it as I needed to be in the operating theatre the very next day. At the time, I worked as an executive assistant. It was incredibly busy role, which I tried to maintain, but it was practically impossible. When I went back to work after treatment, I started a less pressured role, but I hated it! I knew my potential, and so I left in a bid to find a new challenge.
The cancer journey has made me realise there is more to life than a 9-to-5. The aim now is to make amazing memories, fill my life - and other people's - with goodness and happy times. Getting and maintaining an amazing and lucrative career is no longer the thing that drives me. I now work to pay my way in life and maintain balance, and try to make room for the more important things, such as living. Which means doing whatever makes me happy.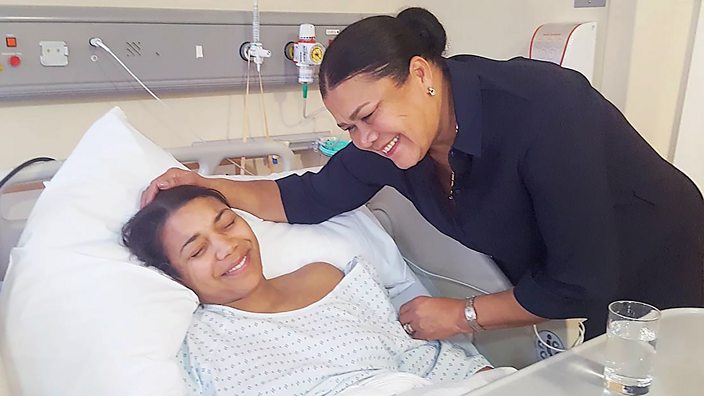 The shock of my diagnosis hit me hard, in particular, because of my age. I didn't know where to find support or guidance – although the Macmillan Cancer Support website was really helpful. I wanted to raise awareness that a cancer diagnosis was a possibility even for the young, so I started an Instagram page.
At first it was difficult to bare all and tell everyone everything. Prior to this, I had been quite a private person, but the positive feedback was amazing, and has continued to be a source of encouragement. There's a worry when putting yourself out there, that people won't be accepting, but it's turned into a useful source of strength and support. Being a cancer patient is a lonely experience, and at my lowest points I would log in, see the positive comments and would feel lifted. It helped me a lot, and I am so lucky to have continual support from so many people.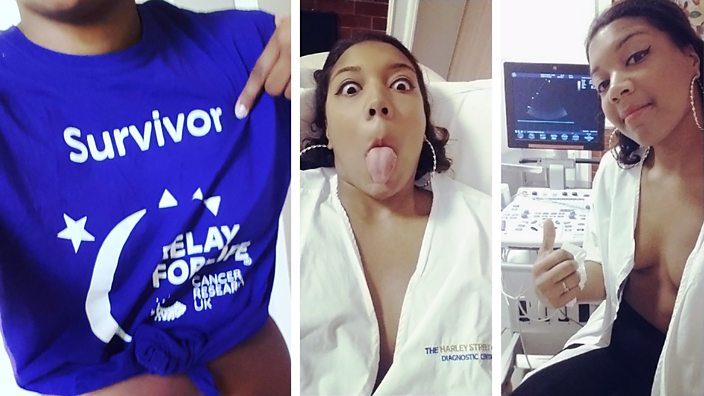 Bucket lists aren't just for the terminally ill
Cancer has pushed me to do the things I have always wanted to but have put off, and 2018 will be the year that I tick goals off of my bucket list. I'm starting with trying my hand at modelling, and I've signed up for my first boxing match, which is scheduled for the end of March. I know modelling and boxing don't really go hand in hand, but, then again, why not? I have always been quite a go-getter and enjoy doing the 'un-ordinary', or what I am not expected to do.
I now have this insatiable desire to make amazing memories, not just for myself, but for others too, so that when people look back on times spent together, they are filled with a sense of joy and happiness, and think, 'Ahhh, I was there'. I want to travel, experience new cultures, and taste new foods. Now, after cancer, I feel brave enough to do it alone if I can't find a travel partner.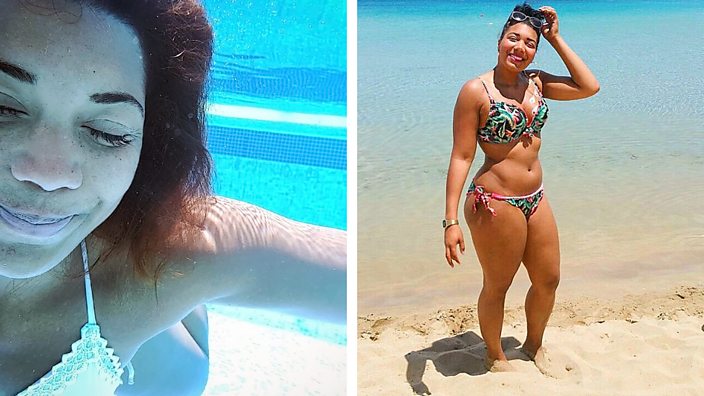 Don't be afraid to fall in love
My cancer was aggressive and I had to start chemotherapy as soon as possible. It was so hard, and I was unprepared for the side effects, but then, really, it's not something you can prepare for.
Finding out that chemotherapy affects fertility was probably the hardest part of cancer to deal with, as I have always wanted children. But, unfortunately, the type of cancer I had reacts to hormones, and because of this I couldn't harvest eggs to freeze prior to chemotherapy. My partner and I adjusted to the idea of adopting. However, we later broke up, and now that I've stopped treatment I can potentially have my own children.
Previously I'd be hesitant to get close to anyone romantically, as I was pretty sure I'd die prematurely, or worry that I wouldn't be able to give them the family they could possibly want. That made me a little guarded and apprehensive about allowing myself to fall in love, but I have since changed my mind. I fall fast and love hard; you can't control the future, so why not enjoy the present? I sure am.
I didn't want to lose my hair when going through chemotherapy, so decided to wear a cool cap. This is a cap you wear for hours at a time and it freezes your hair follicles to minus 6 degrees. It is extremely cold (and quite painful), but I didn't want to be bald and visibly look like a cancer patient. I lost hair in places, and my eyebrows and eyelashes, as well as armpit, legs and pubic hair, which was actually one bonus!
Radiotherapy was horribly invasive and I felt exposed laying topless in front of so many people, but in time my confidence grew, and I was more than happy to get my boobs out! Now I worry far less about what people think. I dress for myself and wear whatever the hell I want. Cancer has definitely made me more confident.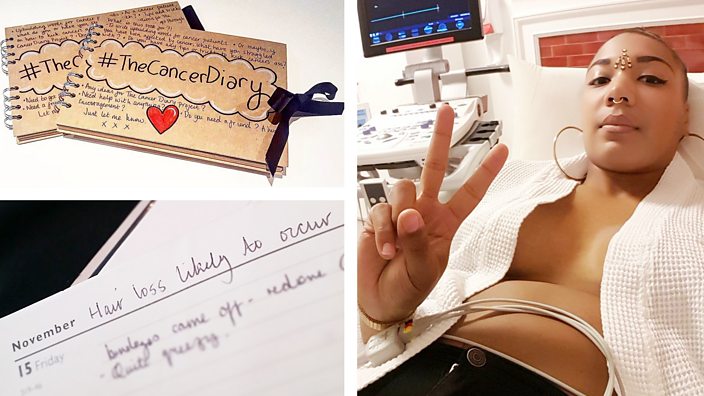 Cut off joy-suckers and push yourself
I was given the all-clear in July 2014, but remained tied to the hospital until 2018, receiving drugs every three weeks either by IV or injection. Still, in 2017 I decided I'd had enough, raised some money by selling my car, and booked a one-way ticket abroad. That was the best thing for me – I needed time out. You don't just bounce back to how you were pre-diagnosis, instead you bounce back even better.
I have never felt as amazing as I do now. I am happy and so appreciative of the small nonsensical things in life. Cancer certainly gave me perspective. I just want to enjoy everything, forget what is expected, and live however the hell I want with whatever time I have left, and with great people. This has pushed me to cut off time-wasters, joy-suckers and good-vibe-killers, but also to love hard those who make the cut. As well as travelling, I am now planning to write a book to inspire others and just live this un-ordinary life.
As told to Janelle Butterfield