N/A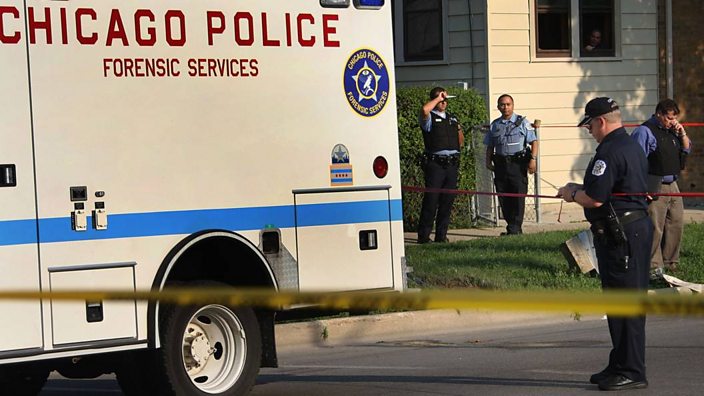 Photo by Scott Olson/Getty Images
Chicago is responsible for almost half of the increase in US murders
Chicago saw almost 500 murders in 2015 — the most of any city in the US.
That's a shocking statistic isn't it? Well unfortunately, when it comes to the midwest city, the violence-related stats don't end there.
Across the United States, the murder rate rose by 10 percent last year, according to the FBI's 2015 crime data. And a new report from the Brennan Center, a nonpartisan policy institute at New York University School of Law, shows 2016 to be even worse, with the national murder rate projected to be up 13 percent on 2015.
Nearly half of that projected increase is attributable specifically to Chicago.
What's surprising is that violence more generally across the US is at a near 30-year low, with cities such as San Francisco, Philadelphia, Seattle, and Washington DC seeing crime drop in 2016.
So why is it a different story in Chicago? Well it's thanks, in part, to an uptick in gang violence. The city now has around four times the murder rate of New York and more than twice the murder rate of Los Angeles.
Reggie Yates went to Chicago to explore gun crime in President Obama's adopted hometown, and to discover the truth behind these shocking statistics.