N/A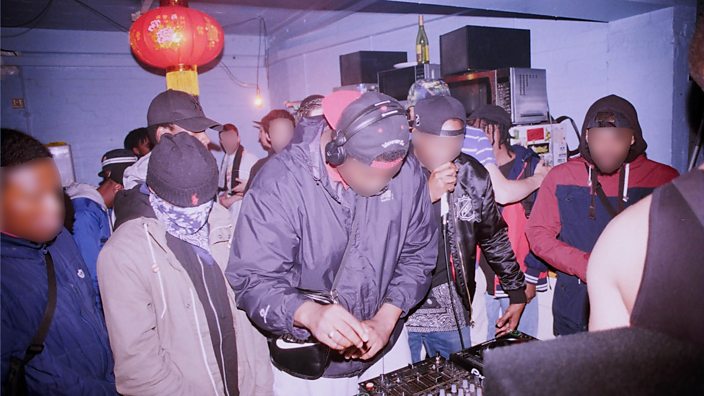 Matt Kelly/@mattkelly2099
Illegal raves: How the underground scene has never really gone away
The summer of love is back - with added safety checks
A few minutes' walk from Tufnell Park station in north London, a steady stream of teenagers is flocking towards an industrial area. Muffled 140bpm beats thud through the walls of a warehouse, where a crowd gathers outside a door that's clearly been forced open.
The crowd is young, and the music is mostly drum'n'bass. Inside the warehouse, the first thing we see is a 'Nos' bar, selling nitrous oxide. There's also an actual bar where we get cans of beer. Security staff have a presence, and it doesn't feel that different from a legal warehouse party or even a club - except it's not legal.
If you say 'illegal raves' to anyone over 45, they'll tell you about their UK beginnings in the 80s. Back then acid house arrived from America, and a new cultural movement spread across the country. Raves, which could draw crowds of 20,000 or more through the 1990s, were a way for people to immerse themselves in a positive, permissive atmosphere, away from mainstream clubs.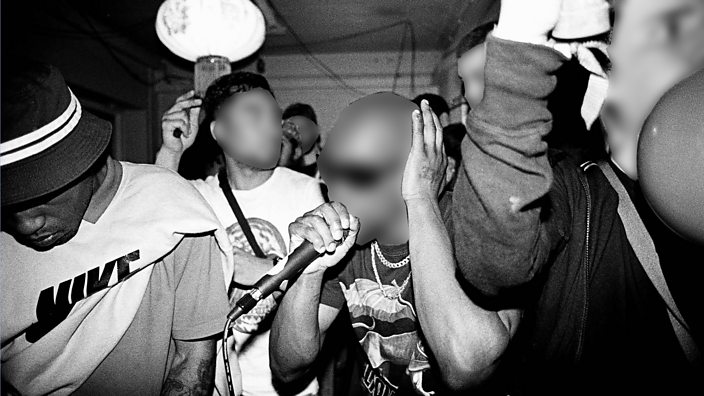 In 1994, the government passed a law banning large events featuring music "characterised by the emission of a succession of repetitive beats". Raves were officially illegal - but it didn't stop them happening.
Unbeknownst to most people, the scene remained alive and kicking through the Noughties up to the present, with new police statistics revealing that 133 plans for illegal raves were uncovered in 2017, compared with just 70 in 2016. This may simply reflect an increase in reports. Either way, it shows that raves are still happening, and are under the spotlight once again.
Most modern raves are as underground and private as possible, unlike some of the bigger events that took place back in the late Eighties and early Nineties – huge, audacious outdoor events that featured many of today's superstar DJs on the bill and sold ten of thousands of tickets.
These days, they tend to be in empty buildings off the beaten track, or in secluded forests, so as not to attract unwanted police attention.
"I only do private squat events that aren't advertised on social media - just friends, and friends of friends," says promoter Zbad, 24, who has been attending squat parties since he was 16. He has been putting on his own for the last six years.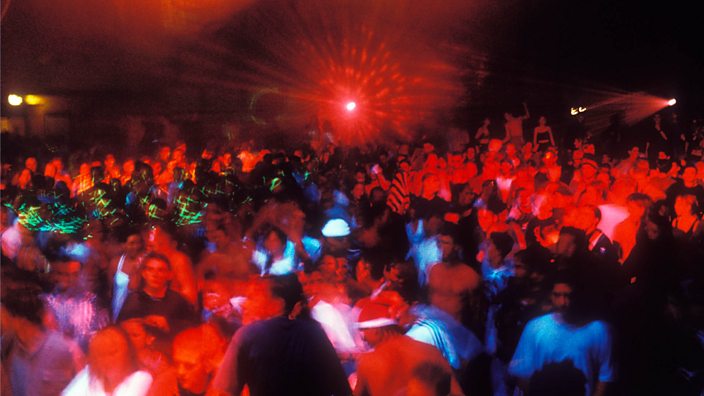 Squat parties were hugely popular in London in the late Nineties and early Noughties when lots of property lay empty in the capital. But, since so many empty spaces are almost immediately developed into expensive apartment blocks or commercial enterprises, promoters are forced to be more innovative when it comes to finding places to hold parties.
Recently, there was a big rave in a huge building that belonged to a famous toy retailer on an industrial estate in Hounslow, for example. Many see their events as a way of reclaiming their cities at a time when so many young people are priced out of property.
"With investors pushing out ordinary people who might want to open small businesses, like bars and clubs, this is a way that we can take back the city," says Louis, a promoter in his mid-20s. 
Squat party organisers like him are looking for spaces that are easy to enter, and pass all-important health and safety checks, such as having fire exits.
In my experience, the majority of these clandestine gatherings are just as professional as the legal ones - with proper security and medical facilities, great sound systems, bar staff, and everything else you can expect from a commercial club.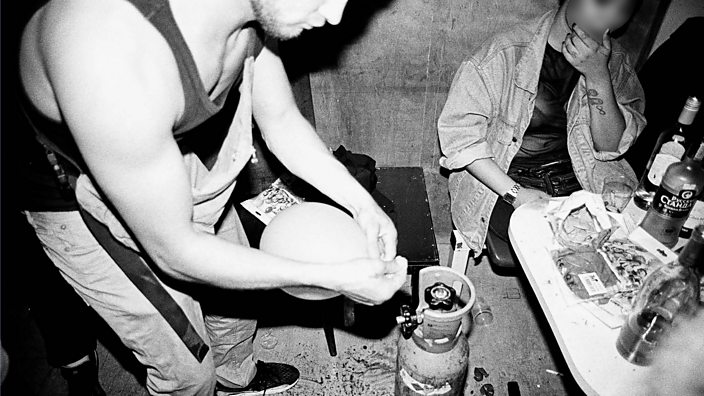 Sometimes, the raves take place in plain sight. Louis recently threw a rave in the centre of London's Soho before the building was turned into luxury apartments. In 2010, revellers managed to get into the Old Post Office building on New Oxford Street and throw an 18-hour party. It's rare for a promoter to have the nerve to organise an illegal rave in such a high-risk location - but if they do, they win respect from the community. 
George Hull is a co-owner of Bloc, a licensed warehouse venue in Hackney Wick, with over a decade's experience of throwing legal raves. "There was a huge illegal rave at the weekend right near our club," he says. "It's a different scene to the 'overground' club scene, different clientele, different DJs and, largely, different promoters."
Many free parties are put on for zero cash, with revellers bringing their own alcohol and organisers putting on music for free. Unlike legitimate clubs, with their tight entry policies and expensive drinks, these parties are meant to act as a political statement about standing against capitalism and the commodification of fun. 
Geoff, a promoter in his 30s, explains: "I do squat parties for the real meaning of a party: to party hard and explore music, mind and soul - enjoying each other's company freely and respectfully." 
But, of course, illegal raves have their downsides too. Though there aren't any clear statistics, there can be higher risks due to the fact they're unregulated, and in recent years, ravers have reported incidents from sexual harassment to violent crime. Not every rave will have appropriate security or first aid, meaning there can be a real chance of something going seriously wrong.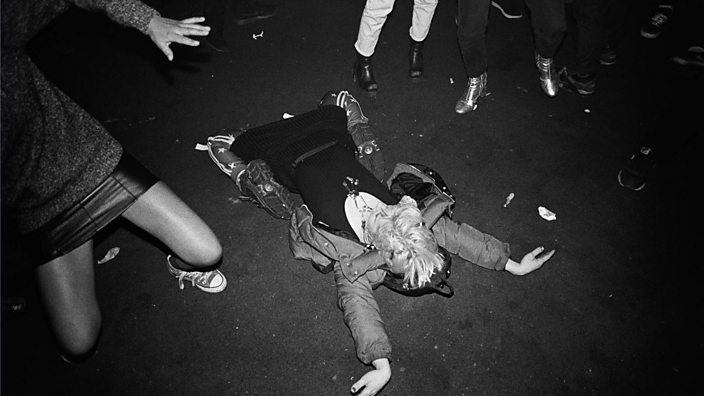 For ravers, the priority is the music. Psytrance parties usually attract an older, more 'spiritual', crowd, whereas drum'n'bass events bring in the youngsters. Fashion varies too, depending on the crowd and music styles. Drum'n'bass crowds actually look like they could be from the Nineties due to current trends, with bucket hats back in vogue, while psytrance ravers lean towards 'hippie' style. House & techno is typically more smart casual, a bit more fashion-conscious.
One thing is for sure though: glo-sticks are out (unless they're 'ironic'), while smiley faces seem to remain a timeless icon of the rave world. Drugs are tolerated, but not encouraged, at most illegal raves.
In the late Eighties these events would be promoted on pirate radio stations; nowadays, word of mouth is the main way these parties are announced. Some advertise on social media too, using it as a means of building their communities.
The crowd is typically very tight-knit; friends, and friends of friends only. Many promoters have experience in working at, or running, licensed venues as sound engineers, DJs, and festival promoters channeling their knowledge into doing illegal parties on the side.
"It is a free atmosphere for you to feel safe and secure, for you to let your hair down and have fun with your friends," says Geoff. "There's no dress code, no VIP area, no heavy door search or security pointing torches in your face when you're having fun on the dance floor."
A 'leave no trace' policy at some illegal raves means that everyone is expected to avoid dropping litter, and to join in with a sweep of the location once the party is over - even in the early morning after dancing all night. 
Insouciant, a promoter who runs illegal parties in east London, including several infamous forest raves, explains: "We want to give people the space to do what they want, when they want, and trust them with the responsibility to do it in a respectful manner." 
It has been 30 years, but the spirit of the 1988 summer of love is still alive. There are obvious differences - from fashion to forests - but the desire to party illegally is clearly not going away. 
*Names of promoters have been changed