N/A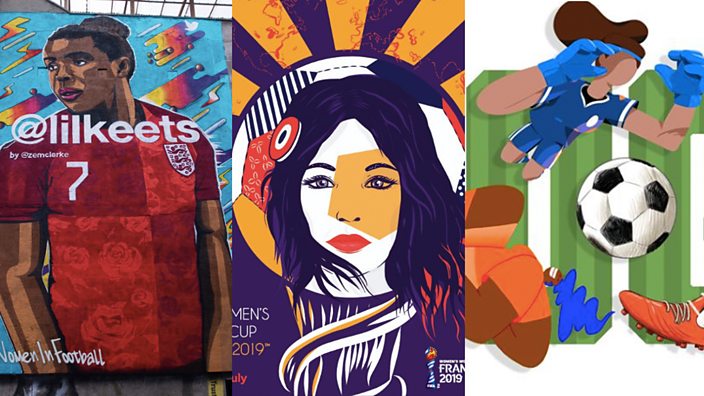 @TwitterUK/@zemclarke/@brfootball/FIFA/@GoogleDoodles
The artists inspired by the Women's World Cup
Behold, the artwork increasing the visibility of women's football...
In the run-up to the tournament, brands have been looking for interesting visual ways to promote and support the teams involved. From murals to posters and Google Doodles, big companies are creating interesting imagery with messages about visibility.
Twitter UK is behind a series of murals of female footballers which have been springing up in cities around the UK, including Liverpool, Manchester, London, Edinburgh, Dunfermline, Irvine and Aberdeen.
The social networking site has commissioned a group of female artists to create the pieces.
Other brands have done their bit, too. Among them, Nike has teamed up with the US Women's National Team to exhibit these huge posters around the States.
Back in March, the official poster for the Women's World Cup was unveiled by Fifa.
Fifa says the design reflects the "cultural creed" of the tournament. The shards of light are supposed to mirror "light and illumination", while the windswept hair is apparently "a nod to female empowerment sweeping the globe".
Google Doodles has also marked the start of the Women's World Cup with this illustration of diverse female footballers.
It said recently that, throughout the tournament, the platform will host custom doodles from local artists from competing countries.
Together with some of the pretty drippy kits set to be worn by participating teams this year, it promises to be a visually arresting tournament!