N/A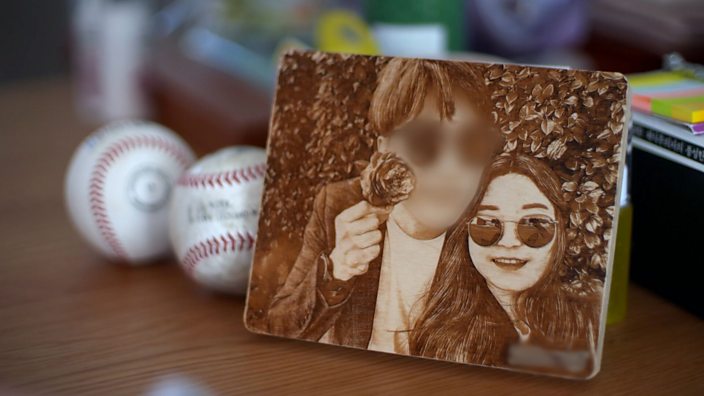 BBC THREE
Stacey Dooley Investigates: 'My daughter was tormented by spycam sex crime'
Stacey Dooley speaks to a family in South Korea who lost their daughter after she became a victim of Molka - South Korea's spycam epidemic
Contains content that some may find upsetting.
"One time she called at dawn [after having] the same nightmare where the perpetrator's face would appear. She kept dreaming it.
"At first my daughter took antidepressants but she continued to have a hard time.
"The fear that someone she knows could have seen it... she was tortured by that thought."
In recent years, a new kind of sex crime has been sweeping South Korea: it's called Molka, the Korean word for secret camera.
Spy cameras - some as small as the head of a needle - are used to film people secretly in bedrooms, toilets and public spaces across the country.
In a few short years, Molka has become a threatening phenomenon, with 6,400 cases reported to the police in 2017 - up from just 2,400 in 2012. 
In the new BBC Three documentary Stacey Dooley Investigates: Spycam Sex Criminals, Stacey looks in detail at South Korea's problems with Molka and speaks to one family, who asked to keep their names private, about their daughter taking her own life following a Molka incident.
'I can't bear to think about it'
In 2019, a clinical pathologist at a hospital in South Korea was caught filming up women's skirts at a supermarket while he was out with his family.
Police confiscated his phone and found footage of several of his female colleagues.
"My daughter [who worked at the hospital] called me very upset," the victim's father says. "She told me about the spy camera crime and [that] the perpetrator had come into work."
The clinician had made a hole in a bookshelf positioned opposite a women's locker room and inserted a secret camera. Women were filmed taking off their clothes, some were fully naked and some in their underwear.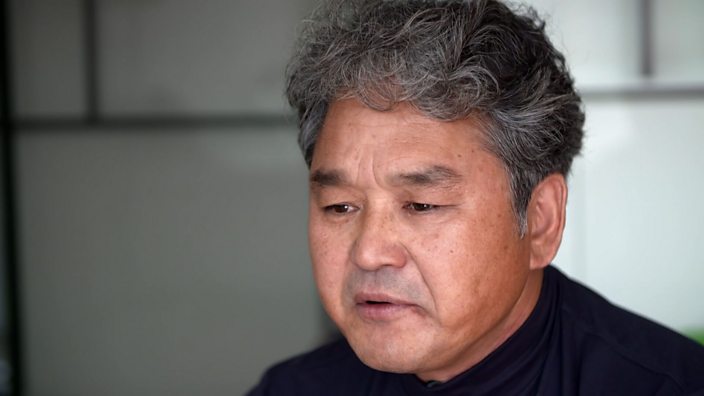 "For another woman even her private parts were exposed," the victim's mother adds. "We didn't see the clip ourselves. Our daughter told us about it."
"My daughter's body was probably also filmed but she was with her boyfriend so she couldn't tell us," her father says.
The man says his daughter was wracked by nightmares and was prescribed antidepressants.
Eventually, her fiancé moved in to look after her but, a few weeks later, her parents received a heartbreaking late night call.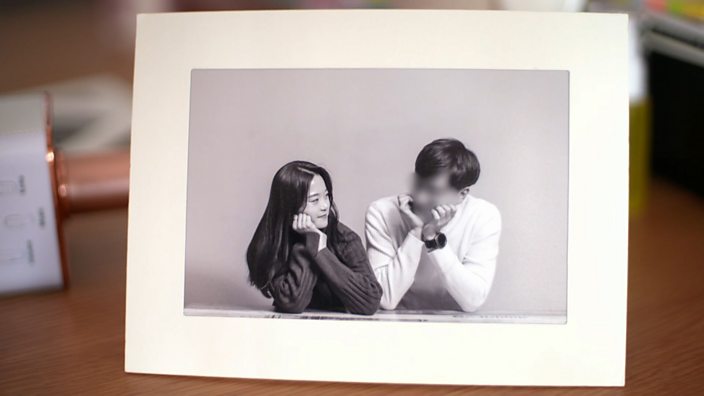 "She jumped," her father says. "I was driving for two hours after the call. I just thought she was badly injured.
"Well, I've… I've lived for 50 years [but] that feeling made me crazy when I realised she was on the 17th floor. I can't bear to think about it.
"Her boyfriend saw her jump. We only heard about it - but he suffered the biggest trauma.
"So, we keep telling him to forget our daughter. Just to forget."
'I feel like I killed my daughter'
The grief-stricken parents speak to Stacey while clearing out their daughter's flat, setting aside her photos, letters and personal effects - like the reservation contract for her upcoming wedding venue - to burn at her Buddhist funeral.
Her mother prepared a statement for the trial: "Your honour, is murder with a weapon the only kind of murder? The perpetrator fulfilled his own pleasure in the dark and slowly sucked the life from my daughter, who was living in pain.
"How can we express her grief? To leave behind her loved ones and her family, how tormented she must have been with sadness and pain."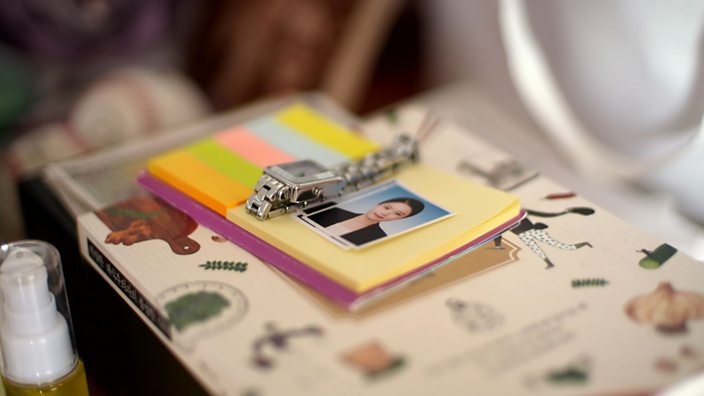 Their daughter had also been worried that being labelled a Molka victim might affect her career.
"Back then I treated it lightly," her father says. "I said, 'It's not like you were raped. And also you did nothing wrong so live with confidence.'
"I just spoke pragmatically but my daughter was asking about the humiliation. She asked me to keep quiet about it so that's why I stood by and watched.
"I feel like I killed my daughter. That thought drives me insane.
"I had the chance to save her but I couldn't."
The man who filmed at the hospital was found guilty of Molka and was sentenced to 10 months in prison. 
"Some people trivialise Molka crimes because they tend to associate it with weird loner types who take a couple of pictures up a couple of girl's skirts," Stacey says. "You don't realise how harmful it is until you hear the extremes. It's horrendous."