N/A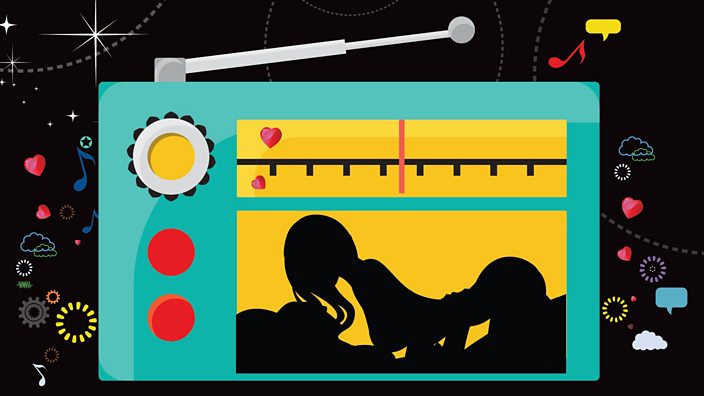 Getty Images
What does your choice of sex music say about you?
The playlist you put on says a lot about what you're like in bed
If you think about it, Valentine's Day is really a win-win situation.
Worst case scenario: you get to self-medicate your loneliness by comfort eating anything and everything.
Best case scenario: you and your partner are a few hours away from doing it like you ain't nothing but mammals.
And yet, in order for everything to go to plan, decisions have to be made. Casual clothes or dressed up to the nines? Dinner out or cooking at home? And finally, when the lights are dimmed and you turn on your speakers for some love tunes, what are you going to play?
A major blunder at this stage and your Netflix and chill may very quickly turn into, well, just Netflix. 
You might not realise it, but the music you put on during sex says a lot about you – and chances are your partner will be making judgments as soon as you hit play. So, to help you out ahead of the big night, we've asked a panel of experts to analyse a selection of genuine crowd-sourced sex songs and give us their view of what messages they're sending out.
Stepping up to this noble task, we have musicologist Dr Kevin Malone - Reader in Music at the University of Manchester, Kirstie McEwan - Psychosexual and Relationship Therapist, and June Brogan - Relate relationship counsellor.
D'Angelo - How Does It Feel?
With the "laid-back, jazzy feel and unhurried tempo, you've picked a great choice for foreplay and getting down," says Kevin.
The vibe you're giving off is major confidence. Kirstie says it sounds like, "you're able to be sensuous and to enjoy yourself." If you're lucky it'll peak your date's interest in wanting to slow down and find out more.
The relationship message:
"You're very confident in your own body image and are clearly offering all of yourself and your talents," says June. Keep going.
Wagner - Ride of the Valkyries
According to Kevin, you're either saying, "Let's invite the Berlin Philharmonic into our bedroom" or "I'm going to lie back and think of Deutschland." It's definitely a niche choice for erotic stimulation that will probably leave your partner confused.
Kirstie believes it gives off the vibe that "you know what you want and you'll take it." Your date might be thinking that you'll be pretty assertive in bed, and maybe they'll be game for that.
The relationship message:
You have a strong idea of your own needs. Good for you, but unfortunately, June says this suggests, "it's unlikely you're adventurous or want to listen to your partner's needs". Her honest opinion? "This sounds like a build-up to your own orgasm."
Nelly Furtado - Promiscuous ft. Timbaland
You're an RnB lover and you've clearly got a "steady, seductive rhythm." Kevin thinks your partner is guaranteed to love this choice, especially with the "added bonus of gender equality lyrics." 
You're giving off the vibe that you are, well, promiscuous. Kirstie says your date is probably thinking, "OK so they may have been around a bit, but that's fine so long as it was safe." Hopefully they'll just take a few precautions, and enjoy the night.
The relationship message:
June says it sounds like "you've been hurt" and that you're potentially on the rebound looking for a one-night stand. It suggests to your partner that "you're fun – but maybe not one to fall in love with."
Carmen Twillie, Lebo M - Circle of life
You might think you've chosen a classic, but Kevin is unimpressed. "Make sure you hide your old Simba duvet cover," he says. It's not retro; it's uncool. 
Is this sexy? Kirstie thinks there's a good chance your date might will develop a sudden headache… Still, she says, "we have to accept that not everyone thinks the same. It doesn't mean that the sexual chemistry is definitely missing, but you may have to work at it."
The relationship message:
You're giving off the impression that you want to lure in your date with some Disney romance, says June. "Are you the sort of person who wants everything to be perfect? Can you deal with the real world?" These are the questions your partner's going to be thinking.
You've gone with a "smooth studio production" that suggests you're all about your partner's pleasure, says Kevin. "A gentle feel, no urgency, but lots of musical passion without having to stuff a pillow in the speakers to keep things under control."
This is a healthy song choice, and you're sending out "strong, sexual vibes," says Kirstie. Your partner might be sticking this on repeat and looking to play all night…
The relationship message:
"Looks like your date is going to be in for a good time!" says June. Solid choice.
Marvin Gaye – Let's get it on.
Gaye's the man...if you're 55+. It's a pretty old-school choice. Maybe you're suggesting that you and your partner find a "retro reggae position for some historically-informed intimacy?" asks Kevin. Or maybe you're just really into sax.
This tune may be 45 years' old but the sentiment remains, "Mmmmmmm this is gonna be slow and sensuous," says Kirstie. This is definitely how to make babies – it's how your (grand)parents did it – and that's the vibe you're giving off.
The relationship message:
You've learned how to attract partners and you're confident of your own sexuality. "You probably have a set of skills that you think suits everyone but the reality is that everyone is turned on in a different way," stresses June. So you might want to make sure that you check your partner is enjoying your moves as much as you think they are.
The Sounds Of The Rainforest
You sound like an "eco-warrior of the non-rhythmic kind", says Kevin. It's the "sounds of not-too-distant thunder and constant bird song that do it". You'd better hope your partner is just as into nature as you are.
You're someone who takes their time and wishes to enjoy every moment. "Tantric sex comes to mind where expectation and arousal are experiences to be savoured – no distractions and no time limit," says Kirstie. Sounds like it's going to be a long night.
The relationship message:
You're much more into "slow and relaxing sex", than anything particularly wild, says June. Be careful your partner doesn't fall asleep.
Salt-N-Pepa - Lets talk about sex
You've chosen a good beat to "prep the lounge and dim the lights," says Kevin, but he suggests you "switch it off before your partner joins you". It's not easy to get in the mood when the music seems to be describing your moves like a sports commentator.
You sound like you're "confident enough to express what you want or don't want and will listen to your partner and their needs as well," according to Kirstie. It's "perfect" in her view – though if you're not sleeping with a sex therapist, they might be thinking "this is gonna be great but do we HAVE to talk first?"
The relationship message:
You'd better be up for actually talking about sex. "If someone put this on, I would think that they had something different or specific to ask for," says June. "It's important to be gentle with you partner when talking about sex, don't tell them they're rubbish in bed. Show them what you like."
The evening is nearly upon us. Start updating your playlists people!