N/A
Getty
These sports stars proved that their mums are the real superstars
Mums. They're great, aren't they? And Jan Vertonghen's ma is here to remind us why
Tottenham and Belgium midfielder Jan Vertonghen was left scratching his head when his mum walked onto the pitch before a 0-0 draw with Portugal on Saturday night.
The 31-year-old was marking his 100th international cap - and his priceless reaction proved he hadn't had the foggiest clue of what was going on.
Vertonghen's team-mates applauded the heartfelt moment, as his mum presented him with a commemorative Belgium cap to celebrate his landmark achievement.
Vertonghen's mum may have been the one to treat her baby boy this time, but other sports stars have gone above and beyond to show some love for their mums in return.
Here are a few of those athletes who have dedicated time, energy, and money to show their mums how much they really mean to them.
Back when the 'beast from the east' was battering the UK and Ireland earlier this year, UFC megastar Conor McGregor braved the rough conditions to nip to the shops and splash out on an extravagant gift for his mum's birthday.
"I know we've been snowed in all week," McGregor said in an Instagram story, "but here's a convertible, ma."
Yes, McGregor bought his mother, Margaret, a brand new BMW, which was on the market for around £52,000.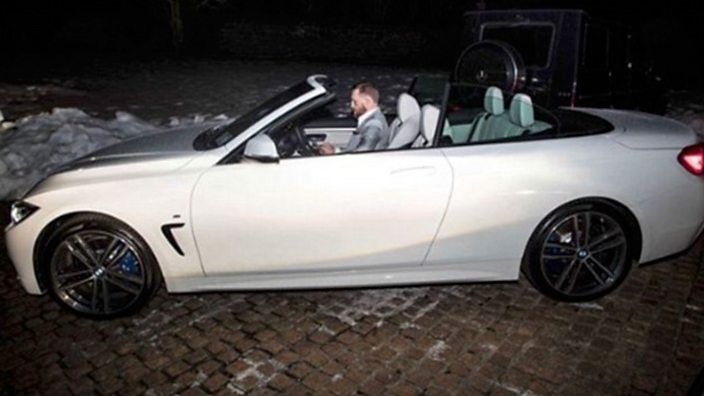 The Notorious is no stranger to treating his loved ones, either: he once rented out a theme park for his son's christening.
In 2016, 24-year-old Dutch winger Memphis Depay, who now plays at Lyon, collaborated with a sports brand to create a pair of fluorescent and flowery boots for Mother's Day - and went on to wear them in a game against West Brom.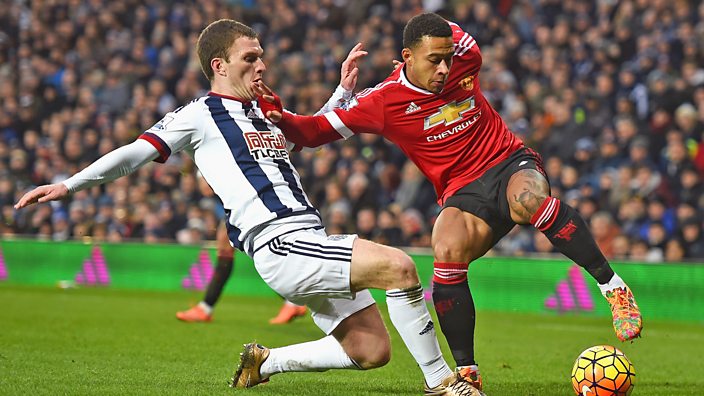 They may have lost 1-0 on the day, but Depay was a winner in his mum's eyes.
The Dutch winger also once bought his mum a brand new hatchback Mercedes when he signed for Manchester United in 2011, thanking her for raising him how she did.
"You work late nights just to keep on the lights," he said. "Mommy got me training wheels so I could keep on my bike, and you never put no man over me. And I love you for that, mommy! I hope I made you proud."
Ajax's starting 11 teamed up with their mothers during an Eredivisie tie against SC Cambuur in 2015 when the game fell on Mother's Day.
Players and their mums walked hand in hand from the dugouts to the pitch with bouquets of flowers - and their cheeks blushing uncontrollably.
"If they can't visit us on match day, let's visit them," the club tweeted.
We won't judge you if you burst into tears and grab the phone to call your mother while reading this.
US women's soccer team's mums
Not the athletes themselves who showed their mum's how much they cared but the management. Ahead of the 2015 FIFA Women's World Cup, the US team got a Mother's Day surprise when their mums ("moms") came to visit the team camp. The above video of that heartwarming moment and the reaction thereafter is the most positively American thing we've ever seen.
Like with the Ajax boys, the US women's team also got the honour of being led out onto the pitch by their mums.
NBA all-star Kevin Durant won the competition's most valuable player (MVP) award in the 2013-14 season while playing with Oklahoma City Thunder and went on to dedicate his award to none other than his mum.
Durant was reduced to tears as he gave his acceptance speech, looking back on his difficult journey from being brought up as part of a low-income family and describing how his mother would sometimes skip meals to ensure her children ate.
"When you didn't eat, you made sure we ate," he said to his mum who was sat in attendance. "You went to sleep hungry. You sacrificed for us. You're the real MVP."
England women's hockey team's mums
These Olympic gold medal winning lionesses spent some time to reflect on their successes by spending some time with their mums.
"Seeing you sing the national anthem always brings a tear to my eye," midfielder Emily Defroand's mum said to her, as the team hugged it out with their mothers.
In March, Bristol City's Bobby Reid bagged his first ever hat-trick in a 4-0 win over Sheffield Wednesday and, customarily, took the match ball home with him.
Instead of storing the ball somewhere safe or throwing it in the shed, he gave it to his mum along with a glass of champers. Classy.
"What a day to get my first hat-trick," the Bristol striker said. "It was my mum's birthday so it's a present for her."
While it might not be a car or a house, some might say it's more valuable - after all, you only get your first hat-trick ball once.
The 22-year-old linebacker made headlines earlier this year for his amazing performances at the NFL combine, which is essentially the audition of a lifetime for young hopefuls looking to break into the NFL.
After blasting through his 40-yard dash, setting a new record time for a linebacker at 4.38 seconds, he strolled off the track and sent a message to the millions watching on US television.
"Happy birthday momma," he said.
Would you give your mum a shout-out during the biggest test of your life? Legend.