N/A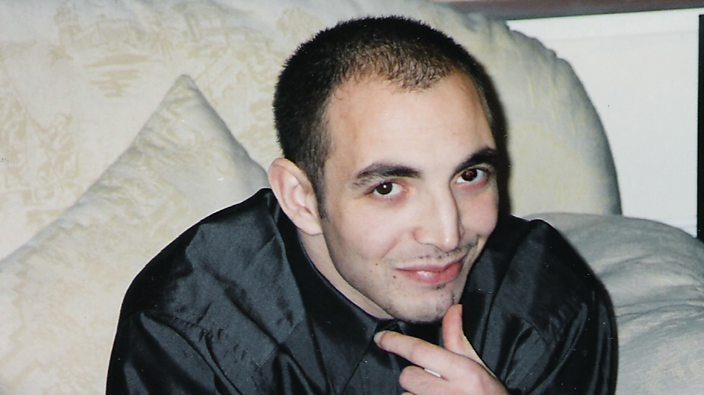 BBC
He's spent almost 20 years in prison for murder - but could new evidence give Omar an alibi?
Despite spending almost 20 years in jail, Omar Benguit has always said he's not guilty of murder. Could new evidence provide him with an alibi?
From the moment he was arrested in August 2002 in connection with a young woman's murder, Omar Benguit has protested his innocence.
At first glance, the case against him looked cut and dried. A large number of witnesses testified against him. Omar was a drug addict with 60 criminal convictions, including one for stabbing another man. At his trial, the main prosecution witness told the jury she'd driven him, covered in blood, to a crack house, after the murder of South Korean student Jong-Ok Shin, known as Oki. Omar was said to have stabbed her as she walked home alone on a Bournemouth street, after she refused to come to a party with him.
But as I found out in 2018, the prosecution's case against Omar couldn't be trusted. The main witness, who can't be identified for legal reasons, so we'll refer to her as BB, was a drug addict with a history of making false allegations. Her testimony was the only evidence putting Omar at the scene of the crime. There was no CCTV or forensic evidence. Other witnesses, who were also drug addicts, came forward to say they felt coerced into giving false evidence against him.
Omar becomes eligible for parole in 2022 and if he confesses to the killing, he could be set free. But he told me he'd rather die in prison than admit to the murder.
In a new programme, Unsolved: An Alibi for Omar? for BBC Three, I discover new evidence that could provide him with an alibi. I also find more prosecution witnesses who claim the police pressured them to tell lies about Omar in court.
Dorset Police say there was sufficient evidence to charge Omar Benguit and that he was unanimously convicted by a jury.
'I was a criminal, but I'm telling the truth'
Ever since Omar's conviction, his sister Amie Benguit has been fighting to overturn his conviction. She believes her brother has been fitted up for the murder. I met her in 2018 when I started looking into the case, and over the ensuing years, her battle has taken its toll.
"I had to leave my home," she tells me, when I arrive back in Bournemouth to investigate this possible new alibi. "They [her neighbours] didn't want to be associated with a neighbour involved in something like this. Druggies, murder. I felt uncomfortable, and I had to leave."
Amie showed me the remaining boxes of evidence related to Omar's trial. Many of the documents have already been scrutinised by lawyers, but she's convinced the piece of the puzzle that could prove Omar's innocence is there.
"I know they've missed something," she says.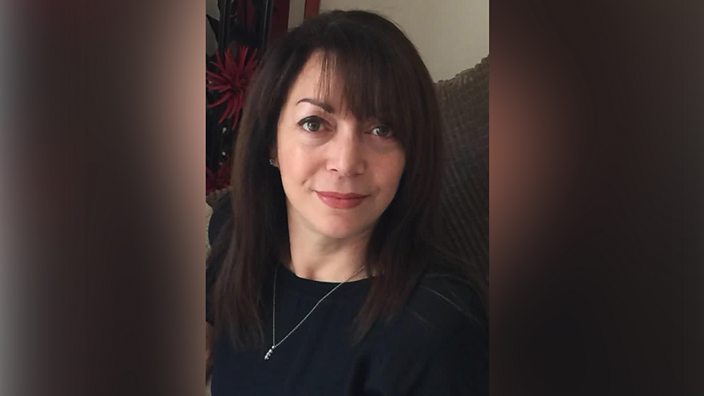 Oki, 26, had been to a nightclub with friends on the night of the murder. She was just one street away from her house when she was attacked.
In the last hours of her life, the student told police everything she could remember about the attack. A man wearing a mask had stabbed her from behind then ran off, she said. Omar and his sister insist this man was not him.
The conviction hinged on the testimony of BB. She told police that three men, including Omar, forced her to give them a lift, and as they had driven past Oki, Omar and the two other men had jumped out of the car to ask her to come to a party with them. When she refused, he stabbed her. BB said that the men got back in the car, and made her drive them to a crack house, where Omar cleaned the blood off himself.
I hadn't managed to speak to BB before, but while making this latest programme, I tracked her down. She insists she was telling the truth.
"I'm not lying, I'm not mistaken," she says. But she admits that, as a former heroin addict, she can see why people doubt her testimony.
"I don't trust addicts. You can't. You'd rob your own mum when you're an addict. Back then I was a criminal," she says. "But it doesn't mean I wasn't telling the truth."
Asked what she'd say to Omar's family, she simply responds: "I know, one hundred per cent, that he's guilty."
'I was coerced into saying it'
While BB stands by her story, many of the prosecution witnesses now have serious doubts.
I have spoken to 12 witnesses who think the police gathered evidence unfairly against Omar. They say officers were convinced he was guilty and wanted witnesses to back that up.
Five of those prosecution witnesses admit lying about Omar in court.
Beverley McNeilly claims she was pressured by police to make a false statement about a bag of clothes discovered in the River Stour.
Police believed they were worn by the killer, but there was no forensic evidence linking them to Omar.
"They were saying, about the clothes, to say yes you did give them [to him]," says Beverley. "They wanted me to say all this stuff that they were telling me to say. I was coerced into saying it."
Beverley McNeilly had a long criminal record and she said she was worried she would be victimised if she didn't cooperate with the police.
"The next time I'd have been in court I'd have got longer. They wanted it all sewn up, that was their words. They wanted the case all sewn up."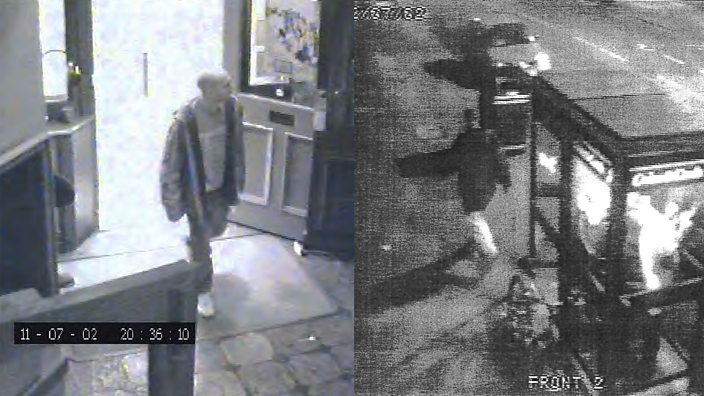 Another prosecution witness, Leanne Meyers, claims the police pressured her to lie about a knife she had seen Omar carrying.
She says they got her to change her description of the knife so that it matched the murder weapon: "They would write out the statements of what they wanted me to say and that's what I would do. And I hate myself for it."
Amie, meanwhile, uncovered CCTV images that could back up Omar's initial statement to the police. He said he'd been to Slam nightclub that night, and Amie got hold of footage from inside the bar. It shows a man that strongly resembles Omar in the bar just after 10pm.
That doesn't provide an alibi, as the murder happened around 2.50am, but something I've found might. Further CCTV images from Charminster Road at 3.15am on the night of the murder show a man that could be Omar – and if it is him, it means he can't have been at the crack house cleaning up after the murder. While you can't see the man's face, his clothes and body shape bear a striking resemblance to the other images of Omar from that night.
An expert who visually compared all the images told the BBC there were strong similarities between the man pictured in all footage.
Amie Benguit has now lodged an application for a third appeal with the Criminal Case Review Commission (CCRC) based on the evidence Unsolved uncovered.
Omar's lawyer Des Jenson said that some of the witnesses I tracked down had now retracted their evidence. "It's hugely significant, because you have to ask yourself, 'Where did the information that found its way into those statements come from?' Because it didn't come from them," he says.
"When I first picked up this case and read into it, my initial impression was that this is a miscarriage of justice. Everything that I've read since then, everyone that I've spoken to, and everything that I've seen has only further convinced me that my initial impression was the right one, that this is a grave miscarriage of justice."
Dorset Police declined to be interviewed for the programme, but Detective Chief Superintendent Ben Hargreaves said in a statement that the investigation into Jong-Ok Shin's death had been thorough, detailed and very complex.
"Benguit appealed against his conviction, but this appeal was dismissed in July 2005 by judges at the Court of Appeal.
"The case was reviewed by the Criminal Case Review Commission (CCRC) and referred to the Court of Appeal for a second time on the basis of the reliability of a prosecution witness and the suggestion of a possible alternative suspect. The appeal was dismissed in April 2014.
"This case has been through a series of reviews and any matter surrounding concerns regarding this conviction is ultimately a matter for the CCRC. Dorset Police would follow the direction and instigate investigations if directed by the courts and responsible authorities.
"As always, our thoughts are with Oki's family and friends who remain devastated by their loss."