N/A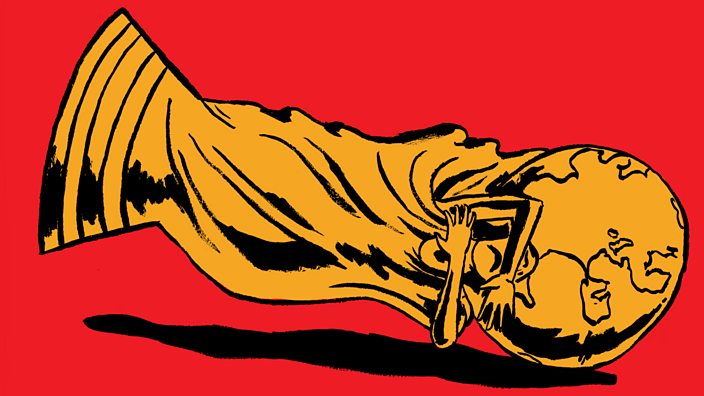 Thomas Dowse
The truth about domestic violence and the World Cup
"I would just sit there silently willing, willing his team to win"
When the World Cup started, a meme went viral. It wasn't funny or witty, nor was it a nostalgic graphic about the fact that England hasn't won since 1966. It was a statistic about domestic violence.
Women experience violence and abuse at the hands of their partners every day, not just when football is on TV.

Sandra Horley, Chief Executive, Refuge
It found that the number of domestic abuse cases reported to one English police force – Lancaster – during the 2002, 2006 and 2010 World Cups (there is currently no data from 2014) rose by 38% on the days when England lost, and 26% when the team won or drew a match. The study even found an 11% increase the day after an England match. While the study only looked at one police force's figures, others around the country have since joined the conversation, imploring people to "give domestic violence the red card", because they too saw an increase in calls during the last World Cup. 
However, it does not always necessarily follow that a tense game of football triggers an incident of domestic violence on its own. Potentially, there could be a volatile mix of drink, drugs, and gambling that could go hand-in-hand with it. "The competitive nature of all of this can lead to domestic violence at home, particularly if the football fan has been drinking or lost some money on a bet," says LeAndra Nephin, a young woman and girls' worker with Pathway Project. 
Whenever Penny heard the sound of football on the TV, her gut reaction was to try and stay as far away from her then-boyfriend as possible. But it wasn't always that easy; they lived together in a rented one-bedroom flat.
"He didn't really have any friends," Penny recalls, "so he would want me to watch football with him to share in his hobby. But, when I did, I would just sit there silently willing, willing, willing his team [Chelsea] to win, because I knew what to expect if they lost... the physical and emotional abuse I was experiencing would escalate." 
Looking back on it now, "football was definitely just another excuse," Penny says. "He'd also lose it with me if I put things in the fridge the wrong way". She trails off here: "Sorry, I'm getting upset just thinking about it."
Still, when Penny's partner's team lost, the abuse would get worse. "He'd just sulk silently and completely ignore me for four or five days, no matter what I said," she says. "He would do things like cook dinner and refuse to give me any."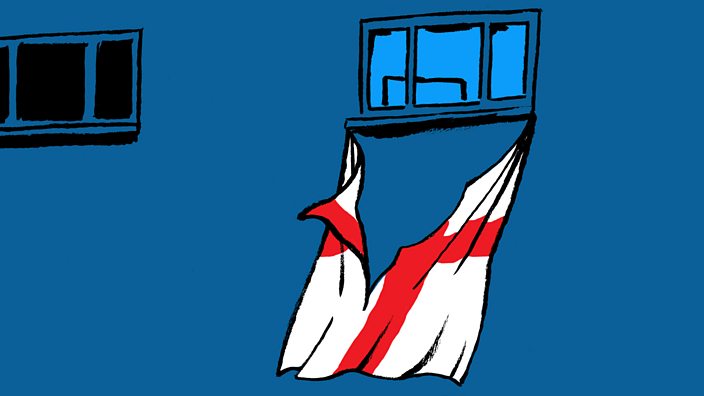 It might be tempting to see Penny's story as a one-off case, but what the viral World Cup statistic has done is not only shine a spotlight on the link between 'the beautiful game' and this sort of abuse but, also, the complex issue of domestic violence more broadly. 
"I've been involved with one case where a 17-year-old was on holiday with her 21-year-old partner," says LeAndra. "They were watching an England match and the team lost. Later that evening, she ended up in hospital because he physically abused her."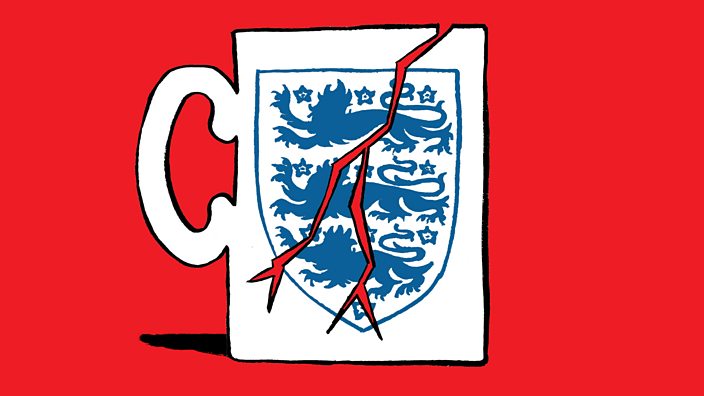 Similarly, for Penny, every goal was a relief, every red card or missed opportunity to score a source of worry.
When there wasn't a Chelsea match for her ex to focus his anger on, Penny says he would find other outlets for his aggression. She recalls how she would come home from work to find "all of the kitchen knives laid out on the side, or insults written on the mirror".
It didn't stop there. "Occasionally, I'd get home from work or a night out to find that he had turned all of the lights off in our flat. It would be completely dark, but he would be in there, just hiding."
This wider discussion has got us all thinking about how some people may be negatively affected by England's fortunes in this World Cup, but Penny argues that we shouldn't fall into the trap of thinking that football and booze are the only causes of domestic abuse. Or, indeed, that all abuse is drunken violence or easily identifiable as a product of "lad culture".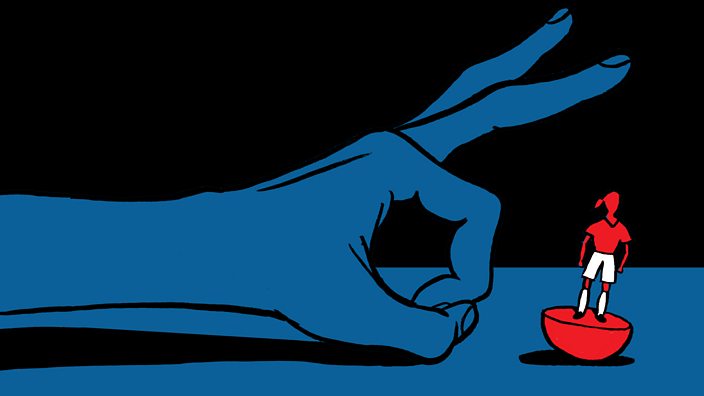 In fact, Sandra Horley, chief executive of domestic violence charity Refuge, says that spotlighting football as a root cause of domestic abuse is unhelpful and potentially misleading. Blaming alcohol, sport or a combination of the two, she says "lets the abuser off the hook" and "stops them taking responsibility for their actions". Sandra adds that football, like drinking, drugs or gambling is not a reason, but an excuse for abuse. Even when the World Cup ends, we should remember that "women experience violence and abuse at the hands of their partners every day, not just when the football is on TV".
Penny agrees. While she has enjoyed this year's World Cup, she still finds some of the behaviour that comes with it triggering. "Nobody wants to be a killjoy about it," she says, "but it's important for people to remember how intimidating it can be when they get drunk and rowdy and start jumping around."
She is glad that a single statistic has raised so much awareness. "It can only be a good thing," she says. "But do not forget that, while you might see more people calling the police when the World Cup is on because the violence may get worse, that doesn't mean the problem wasn't there before, or that it won't continue when the football is over."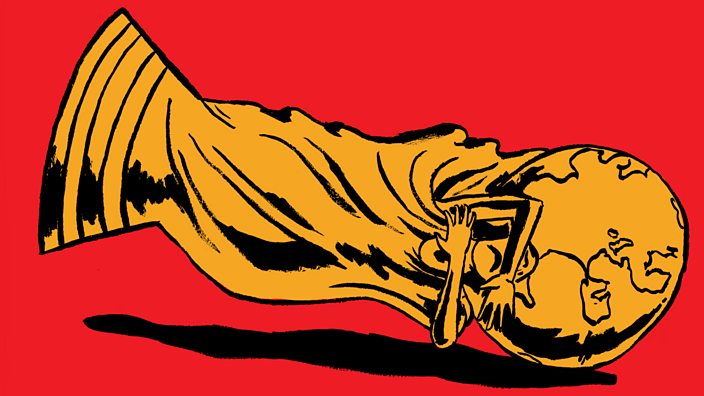 If you have been affected by the issues raised in this article help and support is available here.