N/A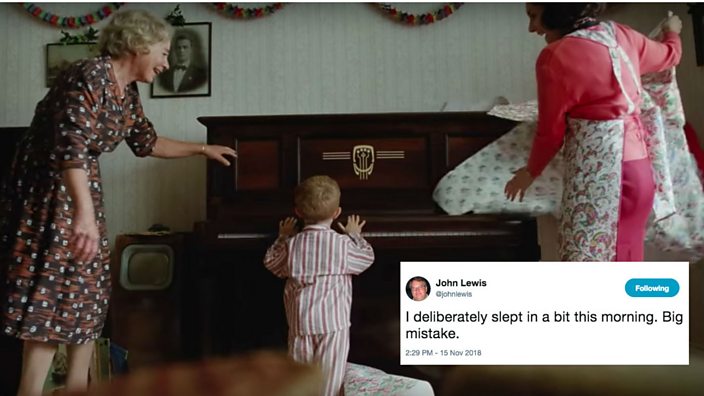 Please send thoughts and prayers to the very patient and helpful @johnlewis today
Pity those souls with the same names as famous people and brands
This means it was a very big day for Mr John Lewis of Blacksburg, Virginia, a very patient man who has the Twitter handle @johnlewis, and who fields queries to and about the retailer all year round.
Of course, this is amplified at this time of year in anticipation of the store's Christmas advert being launched. This year is no different and, over the last few weeks, the notifications have started to build-up...
And sure enough, he woke up on Thursday to his annual mountain of social media notifications regarding his, sorry, we mean the shop's, latest advert.
Poor John seems to have to spend a lot of time politely explaining to fans (and critics) of the department store that they might want to direct their customer queries to the chain rather than him. 
But he's perhaps the most helpful of all the non-famous, famous Twitter users, and is happy to point you in the right direction.
However, Mr Lewis isn't the only person who has had to deal with these cases of mistaken Twitter identity. 
The fighter has had a troubled few years, and it was hoped this return to the octagon would mark the beginning of a redemption story for the 30-year-old New York native.
But what do upset people on the internet do in times of emotional upheaval? Gather together and express themselves peaceably via informed dialogue? No - they give it everything they've got...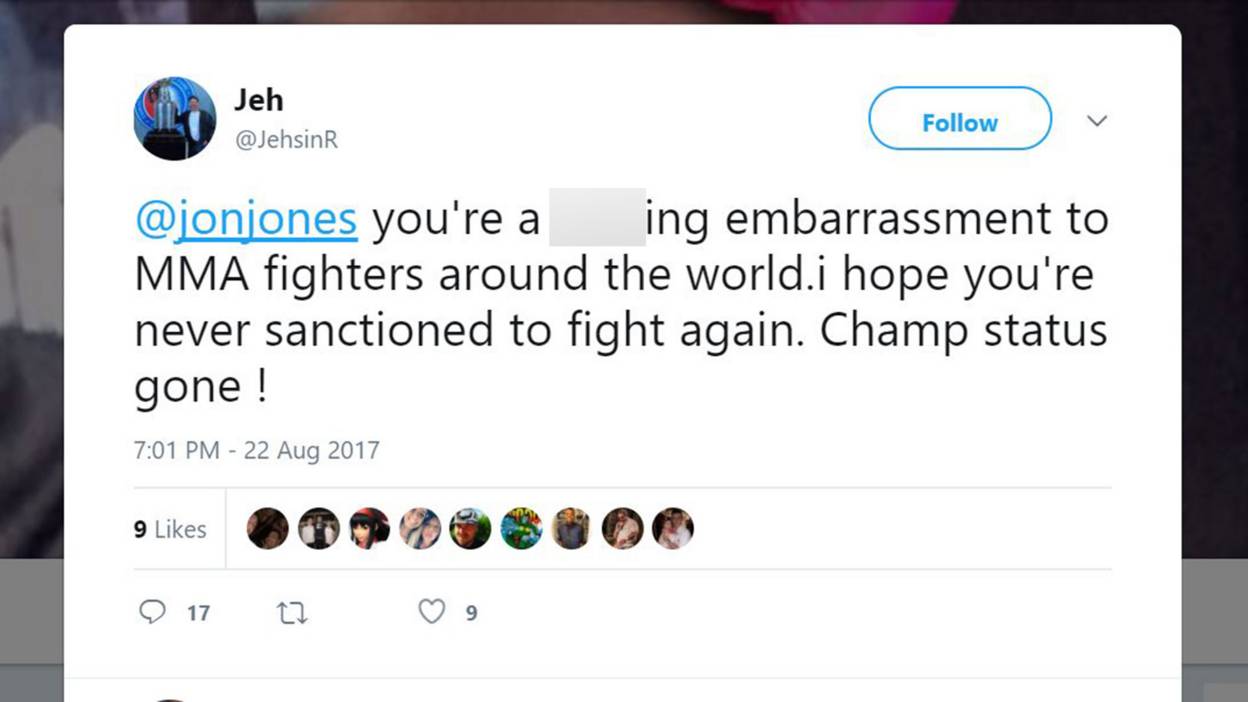 Twitter/JehsinR
Sadly, this message never reached its intended recipient, as the Twitter handle @JonJones belongs to an entirely different New Yorker called Jon Jones, whose bio describes him an "external development mad scientist".
In fact, it seems Jon Jones (tech geek) gets both hate- and fan-mail intended for Jon Jones (ultimate fighter) every time something big kicks off in the world of mixed martial arts...
We have to say, the man takes it all very well - even when the original anger from strangers turns into confusion and dismissiveness...
In fact, cat-loving JJ has a pretty wicked sideline in amusing comebacks - even getting in on the joke when others realise their own mistakes...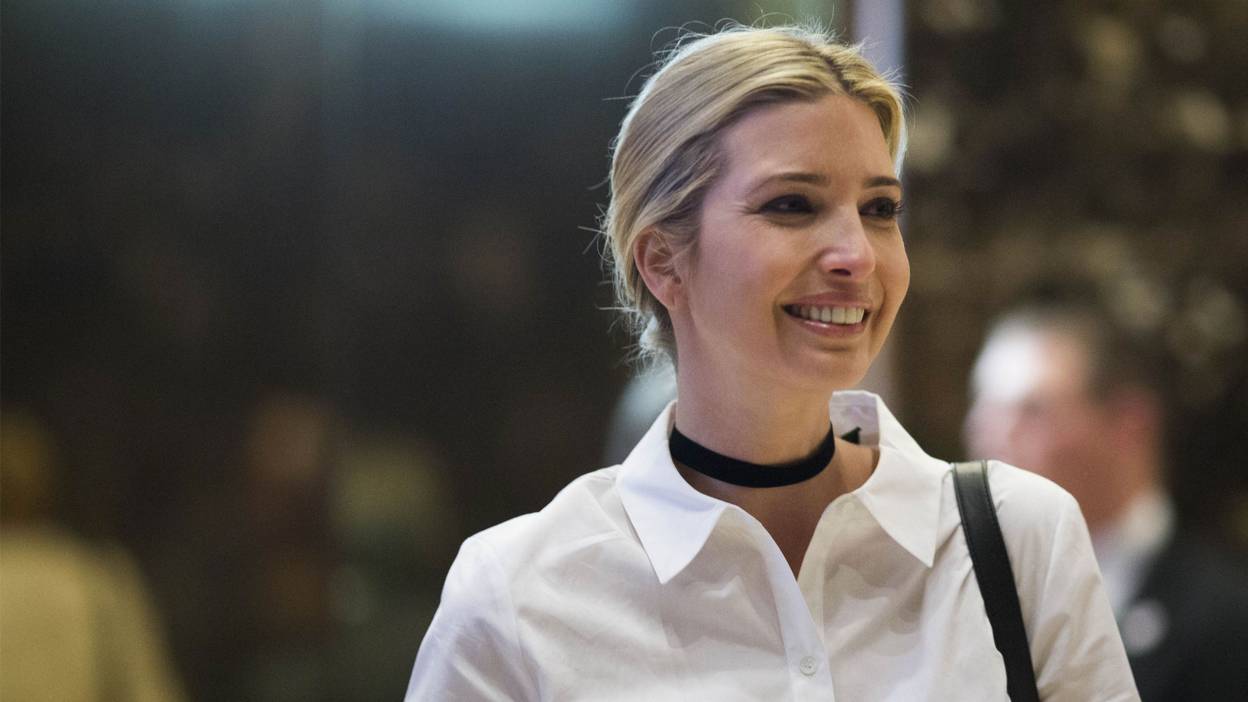 Getty Images
You're walking down the street, spot a friend, start waving enthusiastically at them, only to realise as you get closer, it's not your mate. It's a stranger. And they're looking very concerned at your behaviour. There's only one thing for it: carry on waving and look into the distance to pretend you're waving at someone else. Always save face.
So while Trump has made his share of Twitter gaffes over the years, you have to feel for him a bit with this one, which was essentially the online version of the above scenario.
He was tweeting a loving message to his daughter Ivanka, but unfortunately he didn't tell her that she was "great, a woman with real character and class" - he actually told a UK resident also called Ivanka...
Still, everyone likes a compliment right? It must have been nice for British Ivanka to wake up to a message from America's president-elect, telling her she was really brilliant.
We're not sure if it's the first time she's been confused with Donald's daughter, but for some being mistaken as celebrities, objects or even events is a daily occurrence purely because of their Twitter handles.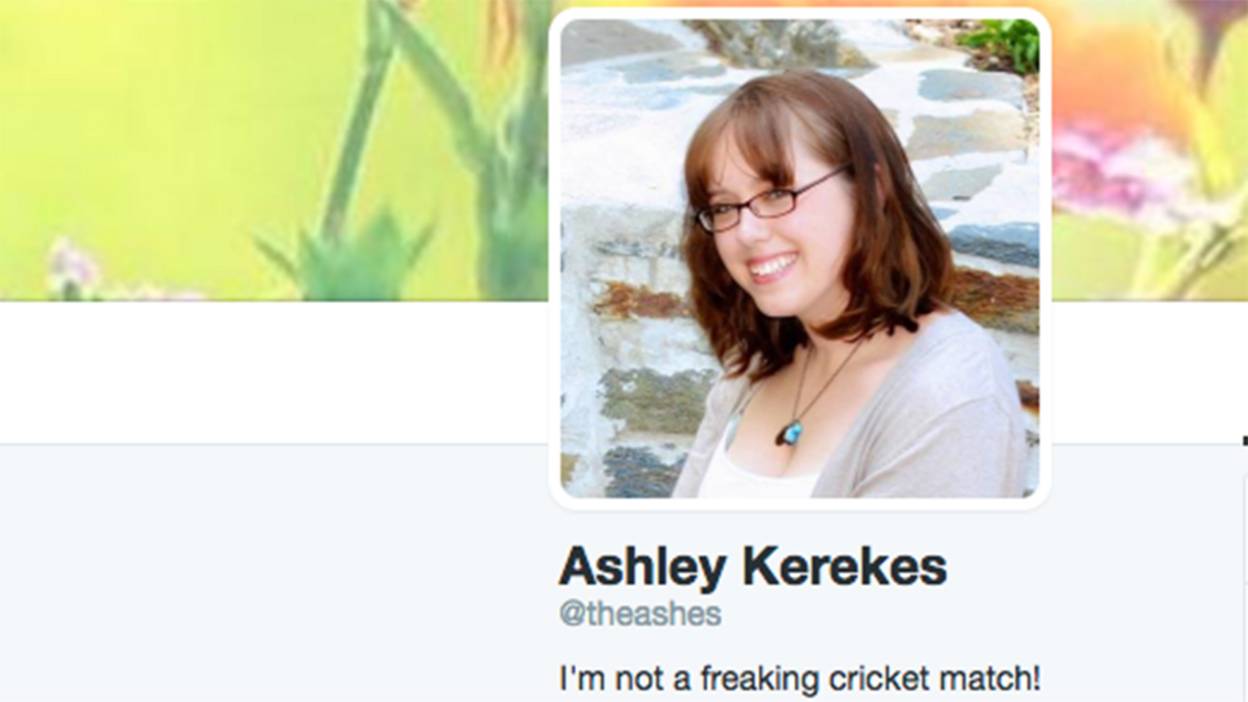 Twitter
It can be hard to decide what to put in your Twitter bio. Do you a) go for the basics - occupation, location and disclaimer that 'these thoughts are your own and not that of your employer' or b) go for something really witty that will make you stand out from other people?
Well, one American went for option c) explain who you're not. She's kept it simple. She definitely is not a cricket competition. We get the impression she doesn't want to be included in any cricket bantz either.
If you wanted to get in touch with the prime minister, you might head to Twitter. And with so many spoof accounts out there, you might even be tempted to search for 'real Teresa May' to be sure you were tweeting at the right one.
But the account you'd discover – like so many before you - would actually be that of retired UK glamour model Teresa May, whose name differs from the PM's by the absence of an H.
Far from being flustered by the regular commentary she no doubt gets from irate Twitterati about her almost-namesake's political policies, fashion sense etc, Teresa (no H) seems perfectly happy batting people away with a swift, no-nonsense attitude…
It was during the 2014 World Cup that the world first learned about the Suffolk radiator salesman who happened to share a name with the former England defender. Phil (famous Phil) had recently been announced as a pundit for the Beeb's coverage of the competition, but his first few games behind the mic had generated ire from fans who thought he lacked vim and gusto.
And how do people generally like to express their displeasure these days? That's right: on social media. So Phil (not famous Phil) found himself flooded with tweets critiquing his namesake's commentary. But, always the entrepreneur, Phil saw a potential employment opportunity in the offing...
Although that never worked out, Phil was asked onto Radio 4 and even had a go at a spot of commentating…
This article was originally published on 24 August 2017.