N/A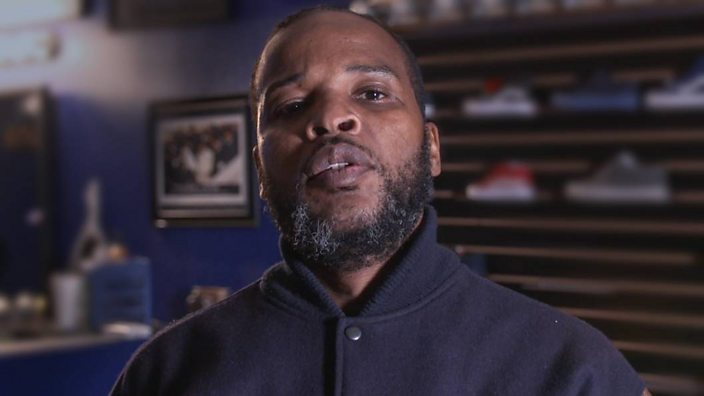 BBC Three
Why I cut off my penis
In April 2014, LA rapper Andre Johnson, AKA Christ Bearer, rose to sudden notoriety after a bizarre incident, in which he tried to cut off his own penis before jumping off a second-floor balcony at a party.
His friend's call to 911 records the hysteria.
"Man we have a friend that was over here and he's just cut his damn penis off! Goddamn, I don't believe this shit!"
Two years on, in a new film for BBC Three, Christ Bearer: The rapper who chopped off his own penis, Johnson reflects on what led him to perform such an extreme act of violence against himself.
"I just jumped up, outta nowhere and I went to the kitchen," he tells the film-makers, "I grabbed a knife and, bam, I pulled down my pants and" - he mimes a chopping motion - "that quick".
At the time, it was reported with a mixture of shock and amusement. The American radio personality Charlemagne, of New York's hip-hop radio station Power 105.1 named Christ Bearer his Breakfast Club show's "Donkey of the Day" – an accolade reserved for those who've committed acts of unbelievable stupidity.
Doctors were unable to reattach the severed part of Johnson's penis after surgery.
"I'm glad they couldn't reattach your penis, because you don't deserve it," Charlemagne commented.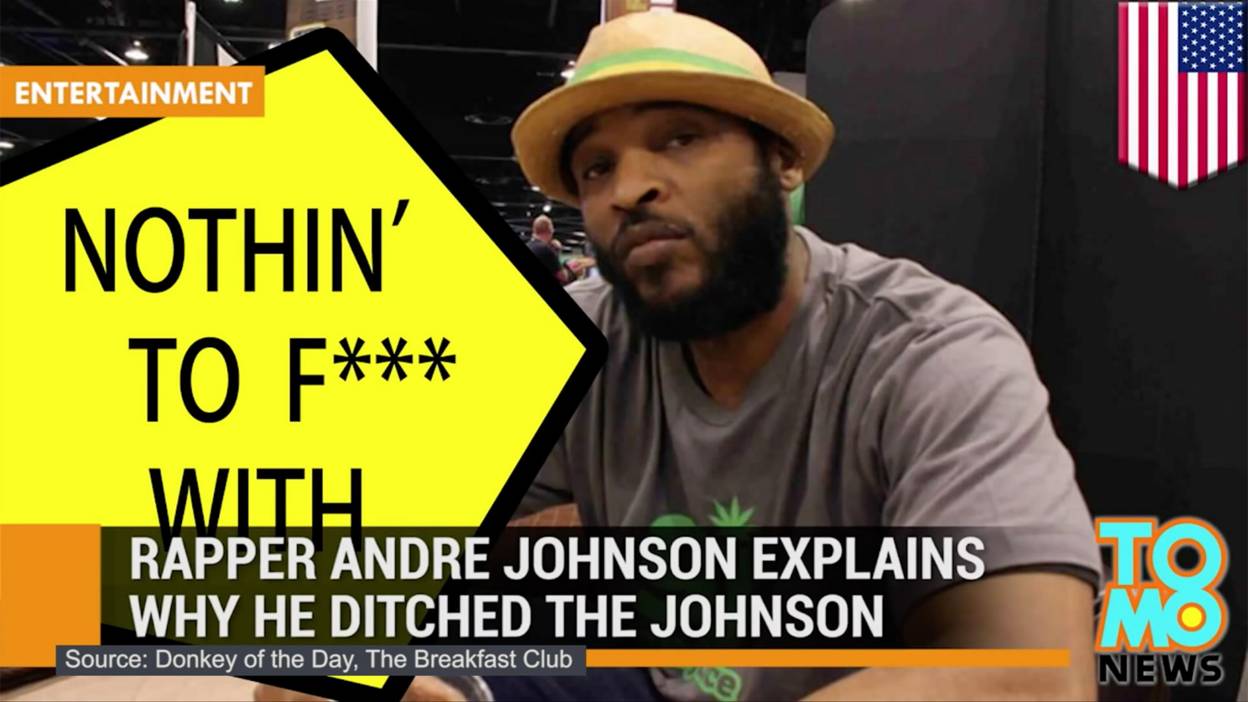 BBC Three
Andre Johnson explains that the incident doesn't mean his penis has lost all function.
"When I'm actually having the act of sex, it's not like, 'Oh I wish I still had my shit.' It's like, 'I'm in there.' Like it used to be," he says in the film.
After being hospitalised, Johnson was diagnosed with having suffered a period of severe depression and was referred to a psychiatrist.
"I didn't even notice I was depressed," he says.
Johnson now believes that attitudes to depression and mental health need to seriously change among young, black men, particularly in the hip-hop community.
"Due to that macho air, no one even notices if they are going through depression," he observes.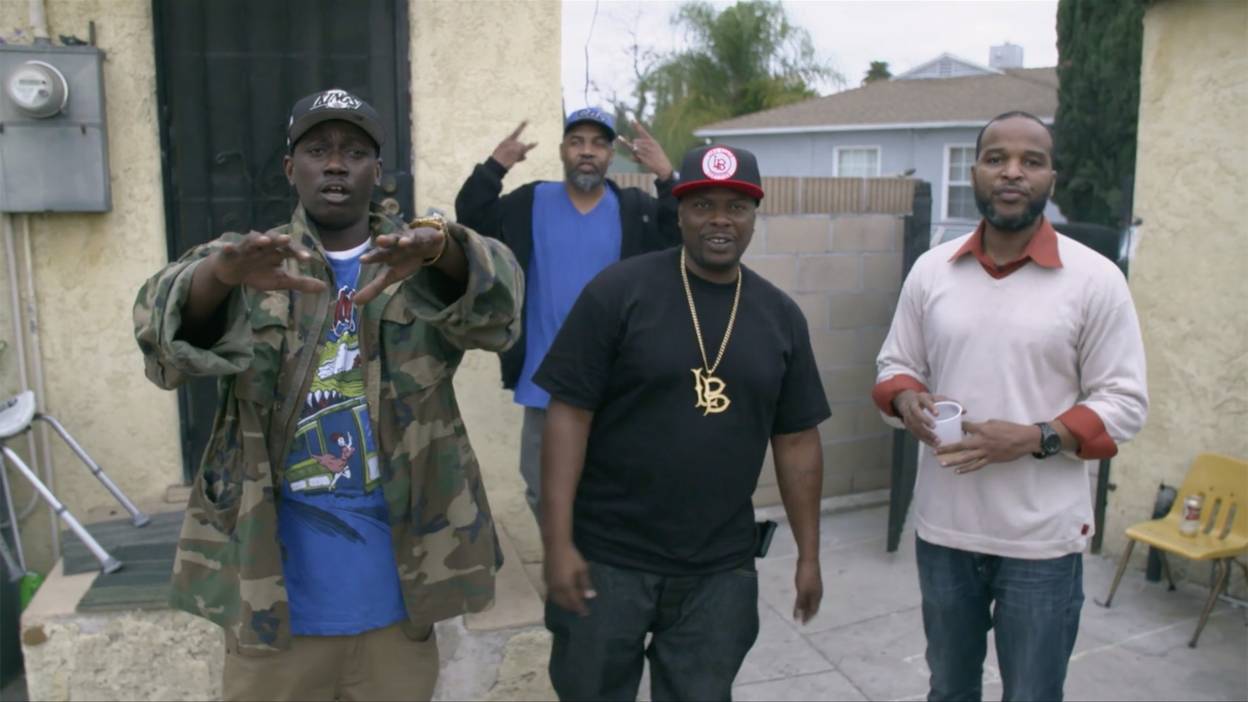 BBC Three
"In my neighbourhood," he says, "you don't tell nobody you depressed and shit. When we have mental health issues, we turn to drugs – you know, 'smoke this', 'have a drink'. 'Maaan, you need to get high'."
Johnson believes that the normalisation of drug use among his peers masks mental health problems.
"I think that you got a lot of young artists now, they do a lot of drugs." In some cases, he believes, "it's definitely got to do with a slight state of depression."
Johnson's own drug use has been a problem at various stages in his life. When he and his rap partner Meko were signed to Wu-Tang records in 2004, Johnson says, "It was the best of times, it was the worst of times."
He tells us, "Maybe you did a little bit of PCP? You did a little bit of weed? You drank a little bit? You start getting, like, a thousand dollars every other day, you goin' do a whole lot of PCP, you goin' do a whole lot of weed, you goin' drink a whole lot… it got outta control."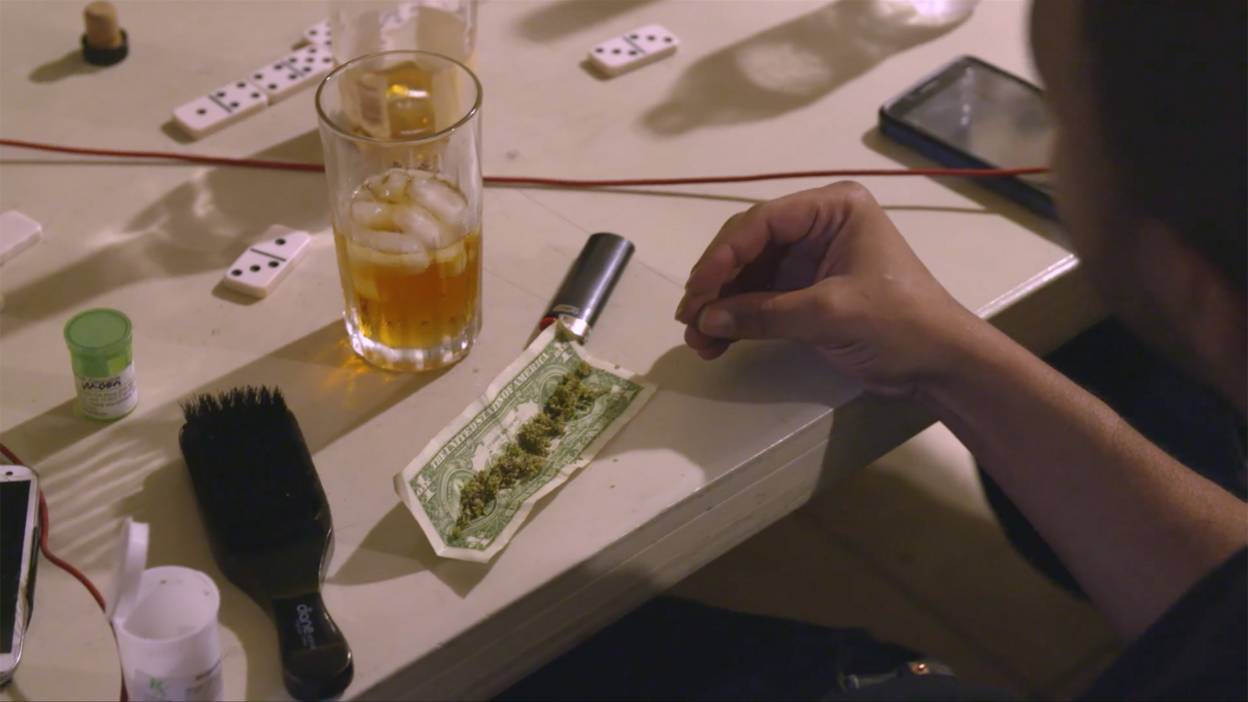 BBC Three
There were other things in Johnson's life that he now believes impacted his mental health. Soon after he signed to Wu-Tang records, his mother became ill.
When she died, he says, "I was headed down a bottomless vortex, you know what I'm saying? I just was not interested in rap at that time. I loped around doing drugs. I was f*****g gone, you know, downward spiral."
Even at that point, however, he wouldn't have described himself as 'depressed'.
"I was like, 'Me, depressed? Never.' Because I never cried when mom passed away, you know what I mean?"
Instead, Johnson decided, "'You know what? I need a child. To fill this void,'" he explains.
He married his girlfriend and they had a daughter. But that didn't stop the drug use, and Johnson says his behaviour broke the family apart.
"I was flipping out, ranting and raving around the house," he says. "Divorce was inevitable. It was like another death."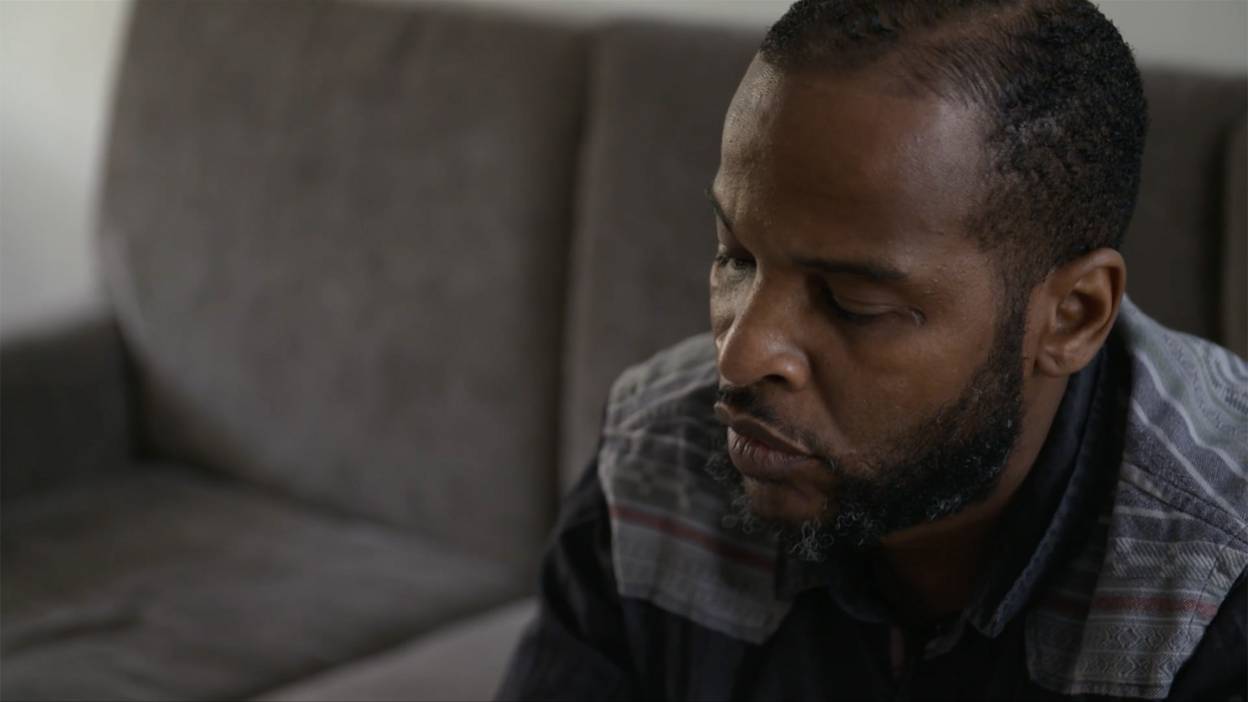 BBC Three
His ex-wife put a restraining order on him, restricting his access to his daughter.
He met another woman, now his second wife, Amatullah, and they had another girl, Lana. But, Johnson says, "I was still heavy into the drugs." At one point, "There was a restraining order put on me – from her."
"It was really scary, because I was just seeing a cycle being repeated."
Johnson didn't grow up with his father and, he says, "that's something I swore I would never do [to my children]."
When he was a small child, Johnson explains, "I thought that my brother and sister's father was my own father."  But, when Johnson was nine years old, something changed, and his step-father, "didn't want to accept me [anymore]. My mother – due to the way he was treating me – she had to tell me the truth."
Johnson says the experience brought him closer to his mother.
"Knowing I didn't have my father in my life, she was the number one supporter of everything I did."
On the night of the penis-cutting incident, Johnson had taken PCP, meth, weed and drunk alcohol.
Johnson says his relationships with women were in his thoughts in the moments before he did it.
"At the back of my mind, my issues were eating me. I was thinking my interaction with women have been just callous, no moral code. I said, 'I will fix this problem that is causing me so much misery.' That's when I think the insanity kicked in. I said, 'Yo, my dick is outta control. I need a vasectomy,'" he says.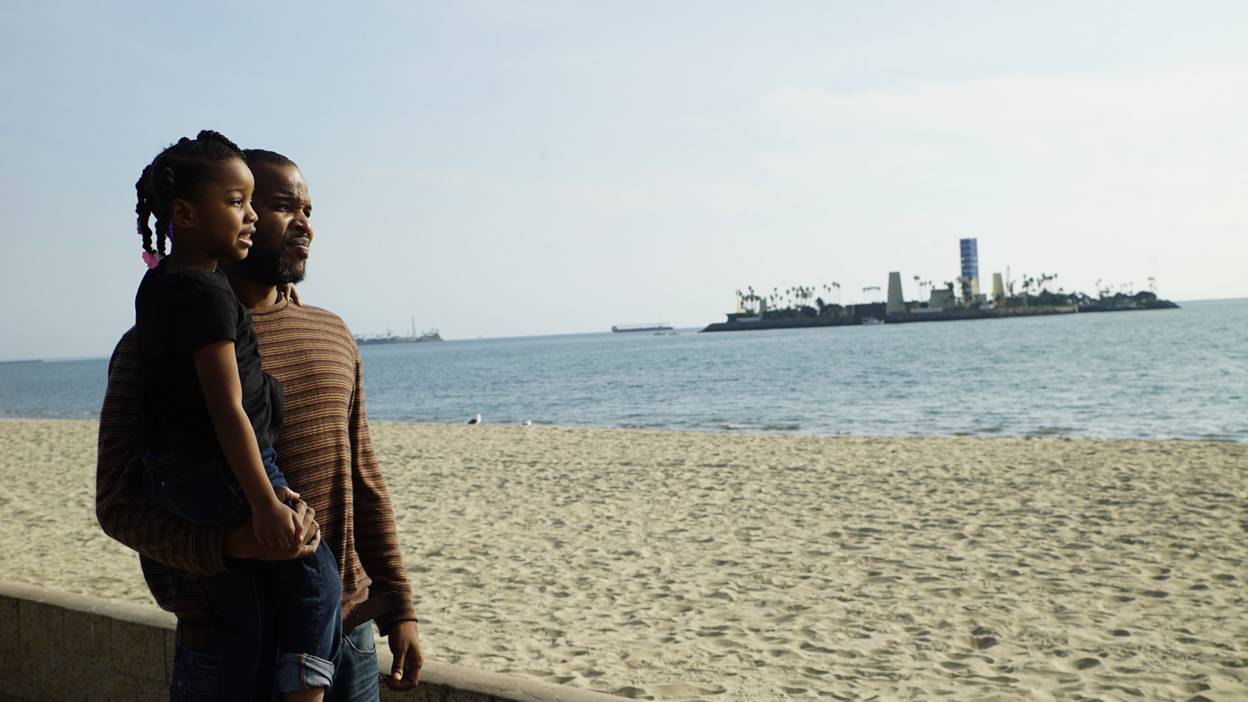 BBC Three
Johnson now lives in Las Vegas with Amatullah and their daughter.
"We were both at the bottom when this started," Amatullah says about their relationship, "so the thought was, 'we got to straighten this out and, whatever it takes, we're willing to do.'"
A big part of the journey for both Andre and Amatullah has been in him addressing his mental health problems. He says his psychiatrist, "was the greatest. I needed her right before the incident. Shit really helps if you get the right one."
Johnson says that he still suffers from "a slight depression," but that having his wife and daughter by his side is helping with his recovery.