N/A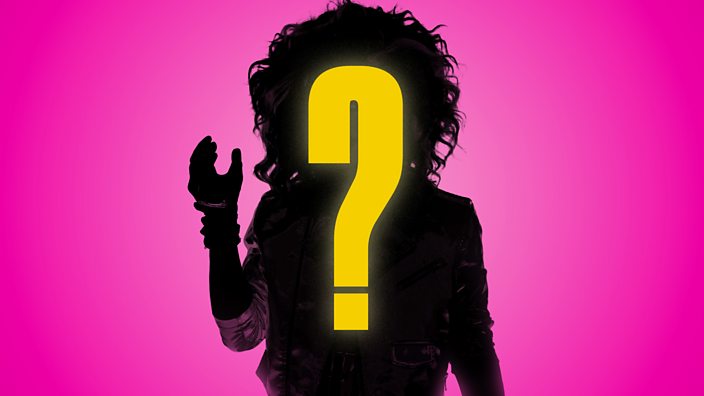 BBC Three
RuPaul's Drag Race UK: Exiting queen on marriage, BFFs and 'feeling like a Spice Girl'
Who won this week's RuPeter badge? Which queens know how to sell themselves? And find out who we think delivered the read of the week
*WARNING: This article contains spoilers for episode six of RuPaul's Drag Race UK*
We're on the home stretch of this season now and the queens can positively smell the Drag Race UK crown, which maybe explains why tensions were running so high this week. Here are all the most exciting moments, the best fan reaction and our chat with this week's eliminated queen.
Tensions seemed to reach a breaking point in the Werk Room, especially between The Vivienne and Divina De Campo. "For the past 10 years I've seen Divina in a red wig and a silver dress," The Vivienne said. But Divina, being a seasoned queen, certainly gave as good as she got.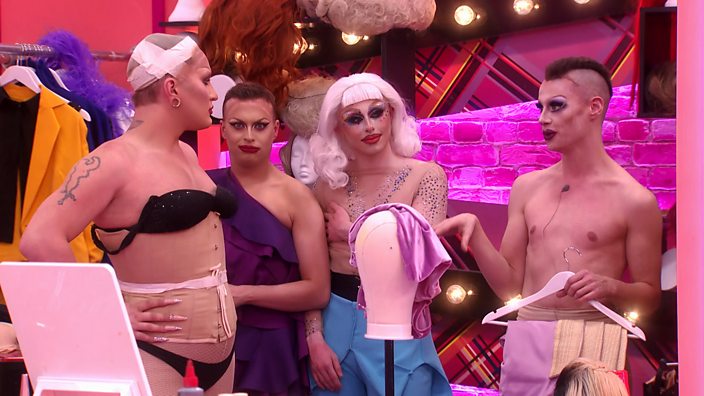 Why can't we all just get along, girls?
The mini challenge saw the queens having to guess what the Brit Crew were wearing beneath their shorts. "This ain't the BBC I grew up watching," Baga said. "I used to watch Blue Peter and the Antiques Roadshow."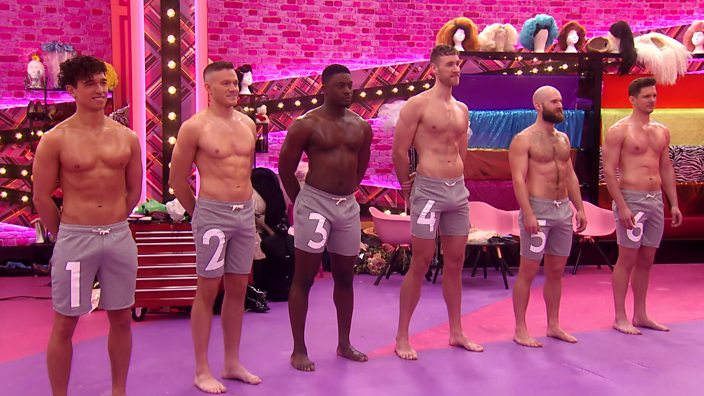 Divina came out on top and won a special one-on-one chat with Drag Race legend Katya. Initially billed as a video chat, Katya surprised Divina in person.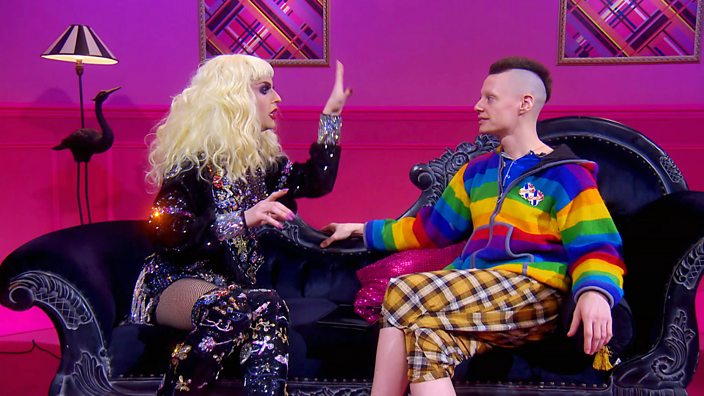 The main event this week was all about branding and the girls had to come up with a sickening marketing campaign to sell a new, personalised bottle of water.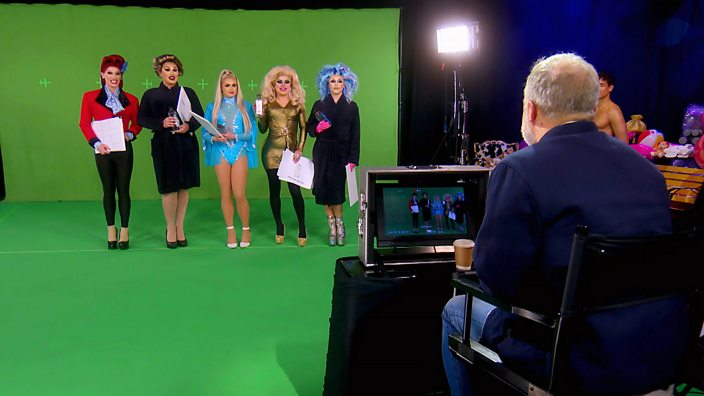 Divina and The Vivienne really stood out on this one.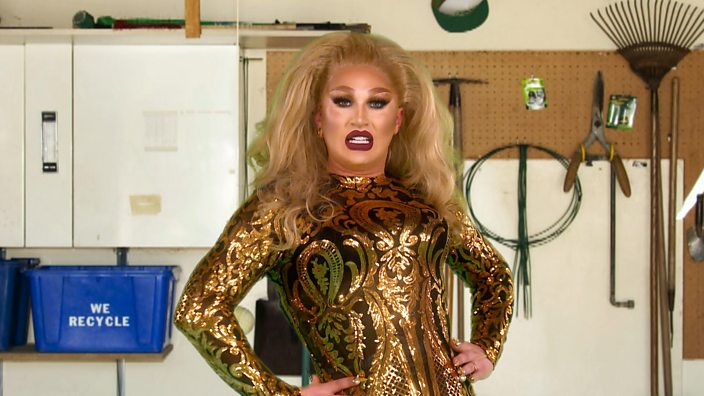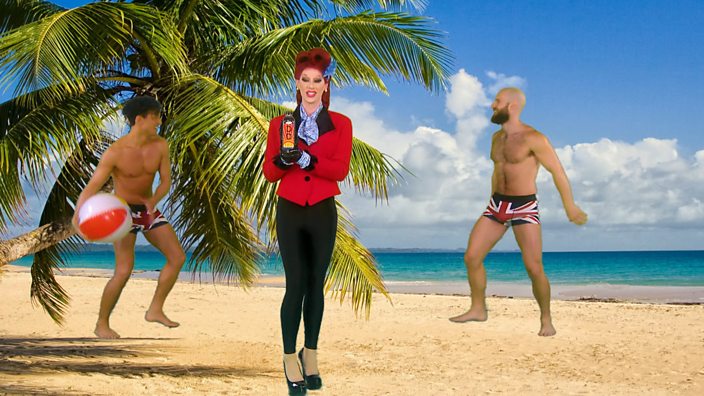 4. The Vivienne's journey 
After putting on a fierce display for so many weeks, The Viv gave us a really emotional insight into her past in this episode when she opened up about her history with substance abuse.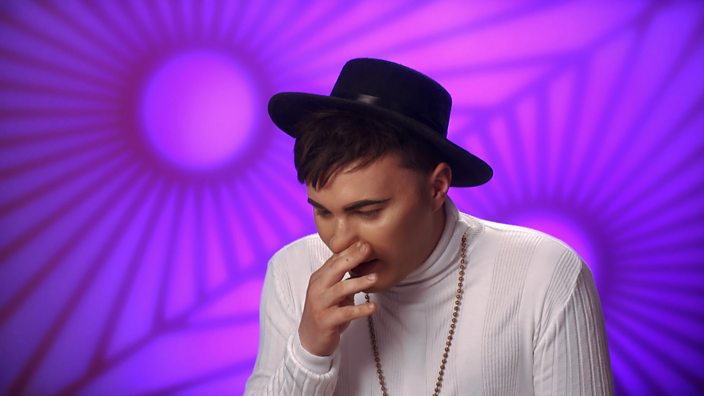 "I was a drug addict for four years of my life," she said. "It was party drugs but I couldn't leave the drugs at the party.
"It was the loneliest part of my life. I was killing myself. Three of my friends died."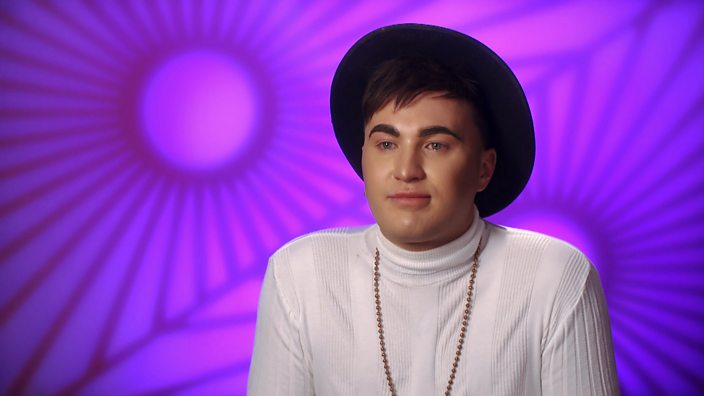 She explained that she's been free from drugs for two years. "I just feel amazing for it," she said. "I want to have that platform to help other people."
On the runway, the category was "rainy day eleganza" – and the girls came up with some stunning, soaked looks. But Michelle Visage and guest judge Cheryl didn't *quite* see eye to eye on everything.
Cheryl Hole, meanwhile, got to meet her namesake/icon and The Vivienne nabbed yet another RuPeter badge.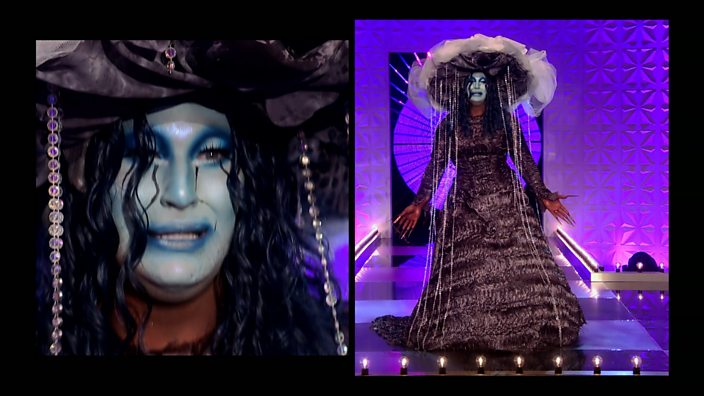 After an emotional lip sync between best pals Blu and Cheryl, the Northern Irish queen sashayed away.
Graham Norton on Baga Chipz' rainy day eleganza look:
"From the neck down it could be Liza Minnelli working as a psychiatric nurse."
The Sashay Away Interview
Blu Hydrangea, from Northern Ireland, speaks to BBC Three about her time on the show.
We were so sorry to see you go, Blu! How do you feel about your time on the show?
"It's sad for it all to be over, of course, but I'm really proud of what I did."
"I just hoped that I'd have time to show off my art, to represent my country and to show the people that I love what I can do and why I do drag. And I think I got to do all those things."
Were there any real stand-out moments?
"Obviously getting a RuPeter badge is iconic. And creating the Frock Destroyers was pretty cool - I feel like a Spice Girl! It's been crazy. It's incredible to be in the charts.
"I am not a singer by any means so the only way I could have got into the charts is by some weird round-about way, I suppose."
What's been the reaction from people back home in Northern Ireland?
"It's been amazing! Everyone has been so kind and they've been rooting for me. You get the select few who are not so nice but, for the most part, it's been great.
"It was such a pleasure to be able to showcase Northern Ireland and bring them into the conversation a bit more because a lot of people didn't even know what was going on there."
Now same-sex marriage is legal in Northern Ireland, could a wedding be on the cards soon?
"Absolutely! I think it will happen at some point in the near future. We've been together long enough and we made a pact that we wouldn't get married until it was legal in the country and now it is. So that opportunity has opened - it's fabulous."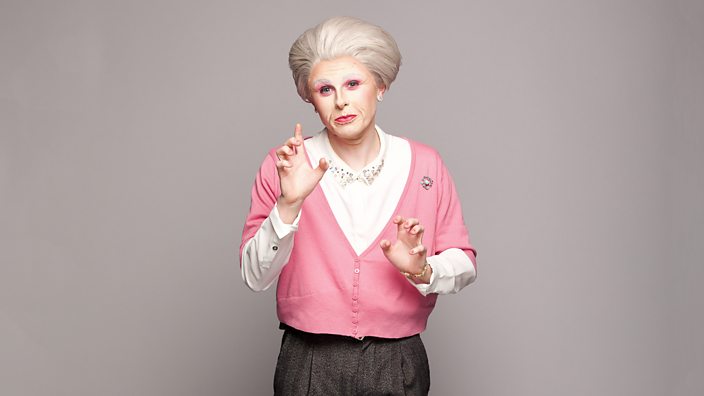 And how do you feel now about your amazing/controversial Mary Berry impression?
"I know a lot of people did not like my Mary Berry but I thought it was quite good.
"It was not at all in my wheelhouse to be funny or off-the-cuff – I'm a person who likes to prepare for everything. But Ru laughed and one of the only rules he gives you for the Snatch Game is to make him laugh, so I was happy enough with what happened."
Finally, did you make any lasting friendships on the show?
"I'm close to all the girls but one of my closest friendships is with Cheryl. She's a sweetheart even though she sent me home! I can't hold it against her because she's just too nice and has always been there for me.
"And Divina as well. We sat in that corner and we learnt from each other. I helped her with her make-up and she helped me with my confidence."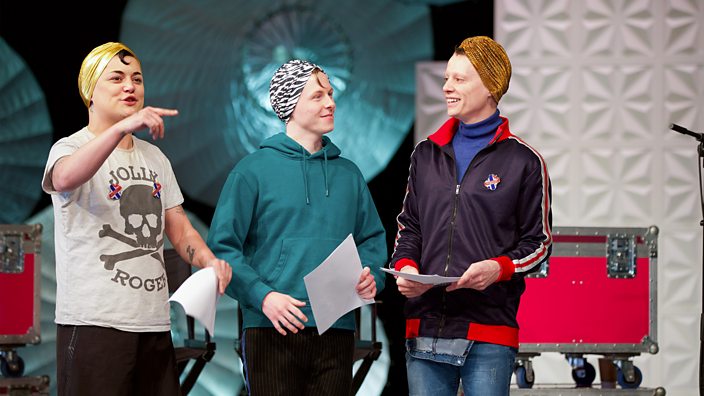 And don't forget to listen to the official Drag Race UK podcast hosted by Scarlett Moffatt and Baby Lame. This week's special guest will be comedian Sarah Keyworth.