N/A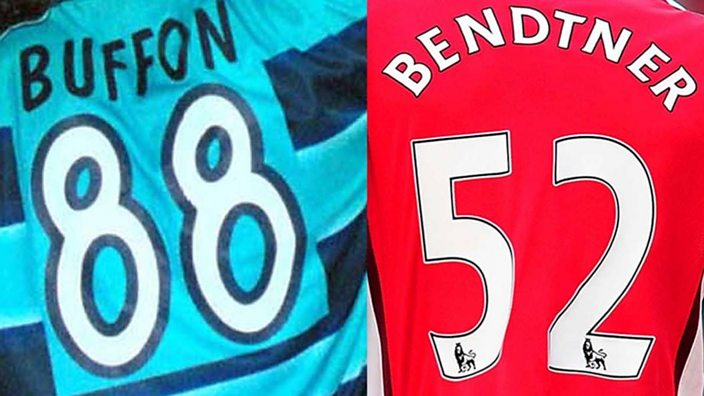 Getty Images
A history of football's strangest shirt numbers
When Swansea signed Jordan Ayew from Aston Villa in the January transfer window, not too many fans outside South Wales paid much attention.
However, the Ghanaian striker has returned from the Africa Cup of Nations and has finally taken up his place in Swans' squad - picking a new shirt number for the rest of the season.
Good for him? Well, not everyone is impressed.
In fact, football purists across the internet are once again pointing to another indication that "the game has gone".
While Tom Taylor may be raging inside, Ayew is by no means the first footballer to subvert footballing convention with his choice of shirt number.
Here are some more of our favourites. Tom, look away now.
Another January arrival, Everton gave the central midfielder a shirt with the number two on it.
Traditionally, that shirt is worn by a team's right-back, so the Toffees' choice for Schneiderlin will have had many purists hopping mad.
Chilean striker Ivan Zamorano wanted to wear the number nine shirt at Inter Milan, but when the club signed Brazilian superstar Ronaldo, he had to move aside and let the big man have it.
Zamorano had a creative solution, though, adding a small "+" in the middle of the 18 on his new shirt, showing both a firm grasp of arithmetic and an inability to let go.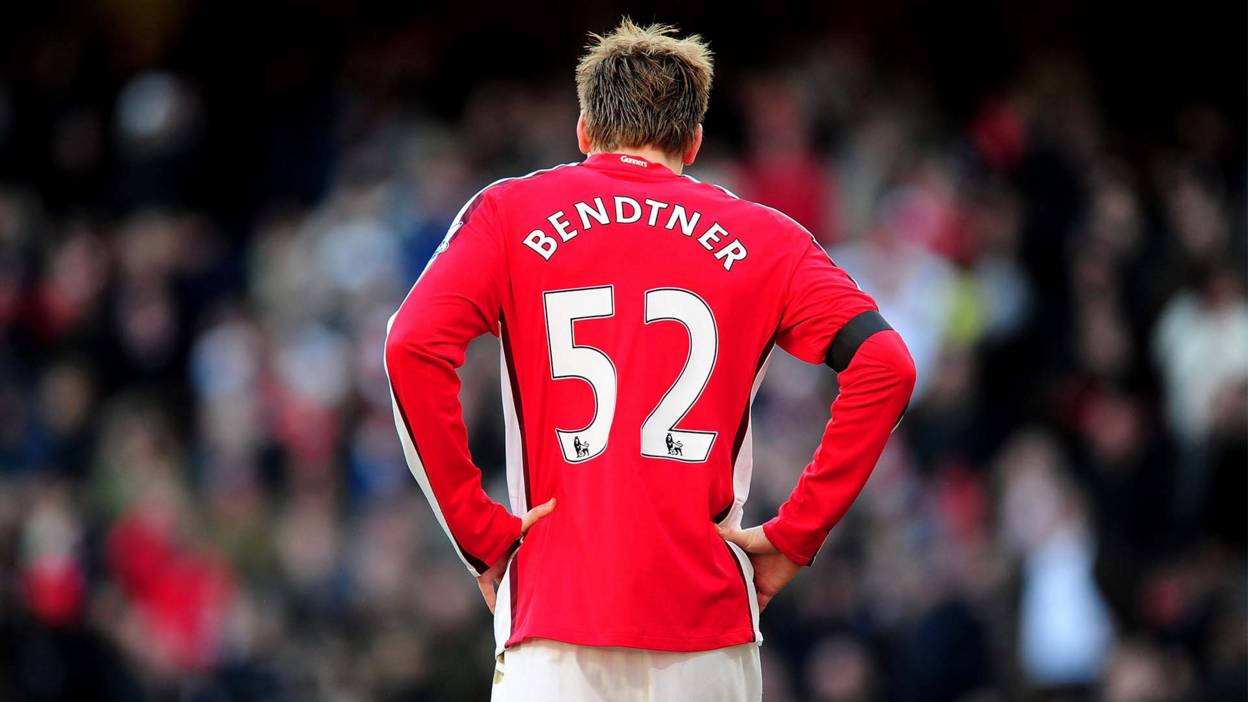 Getty Images
On the eve of the 2009-10 season, Arsenal's Danish striker decided at the last minute to double his shirt number, changing from a more than respectable 26, to a frankly nonsensical 52.
"I chose to move to 52 because it's a special number to me personally, and I hope that it brings me good luck for the new season," he said.
Some fans were less than impressed, especially those who already had their new kits printed with 'Bendtner 26'.
In fariness, Bendtner kindly offered to pay for replacements.
Aberdeen's Moroccan striker was nicknamed 'Zero' and, in 2000, managed to get the number on his back.
Scottish football bosses weren't impressed, and outlawed that kind of behaviour a year later.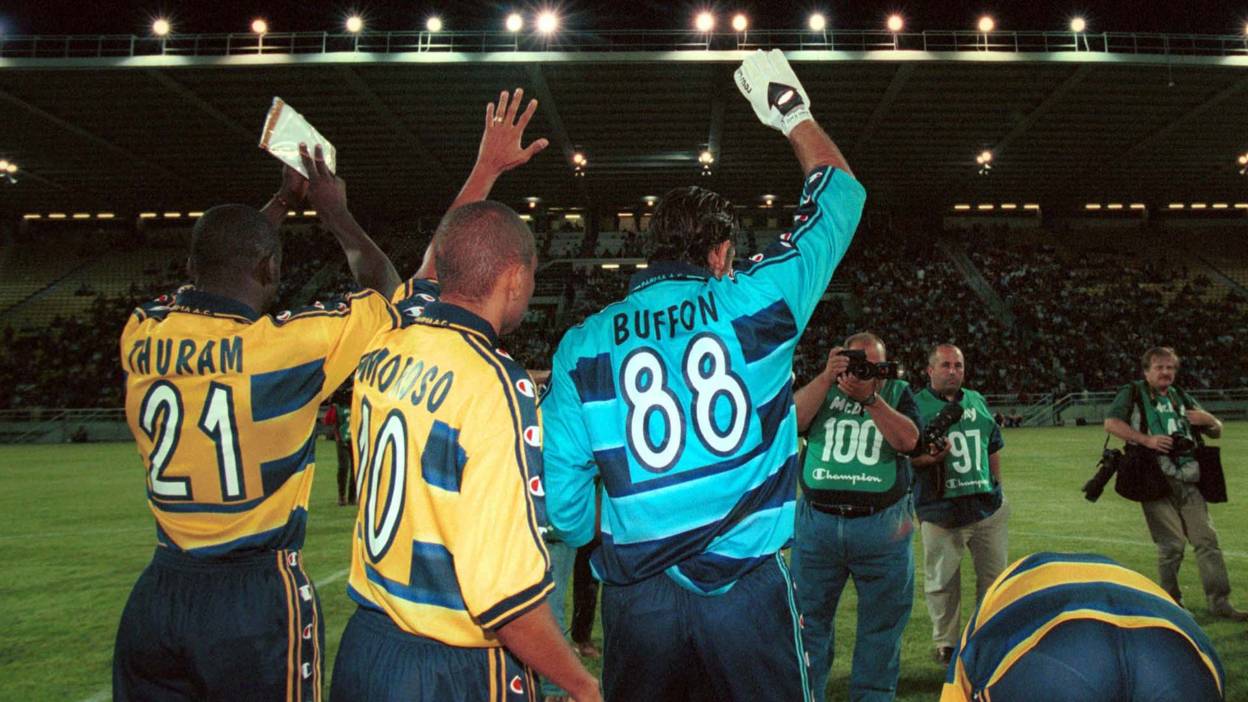 Getty Images
The legendary Italian keeper opted for the number 88 while at Parma. A simple, if wacky, choice you might think.
Buffon said he had only chosen 88 because he wanted 00 but wasn't allowed it.
He should have played in the SPL that season...
The unofficial rules of football state a back-up keeper can wear either 1 or pretty much any number between 12 and 99. Anything but 2 to 11 - that's not on.
This season, Championship side Sheffield Wednesday gave second-choice keeper Joe Wildsmith the 2 shirt, and the football world shed a tear.
Don't tell Dale they also gave striker Steven Fletcher the number 6 shirt.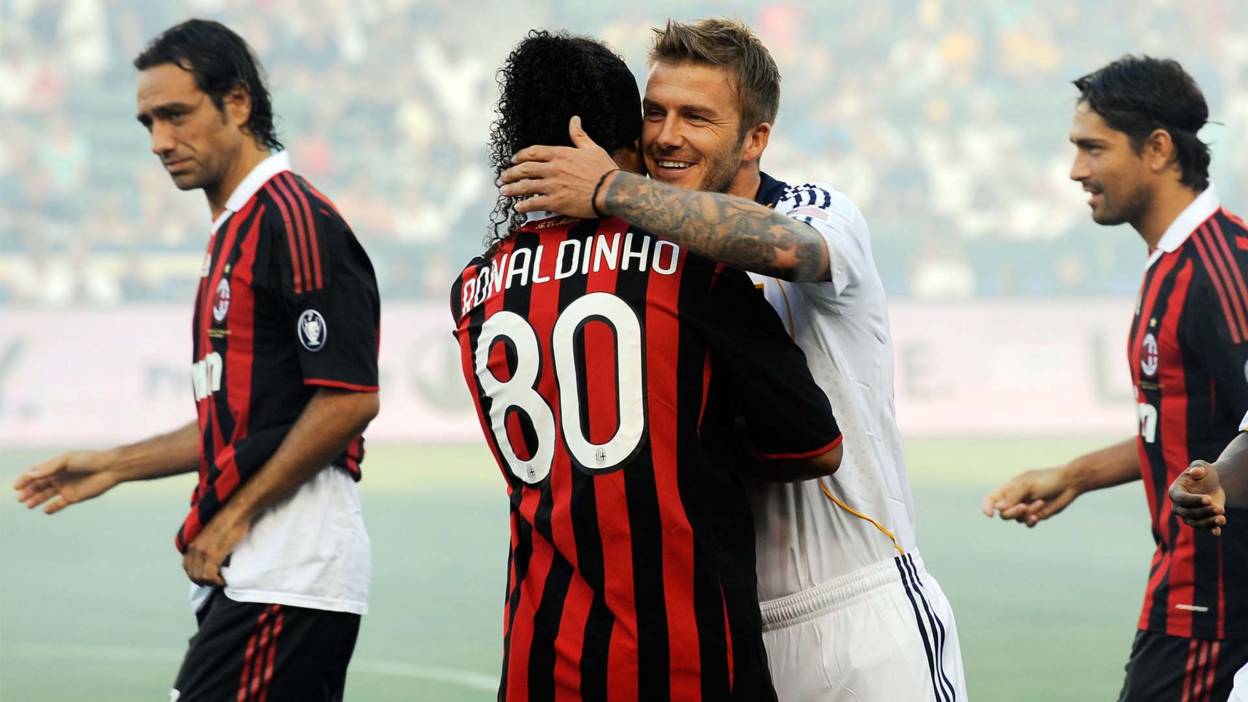 Getty Images
When the Brazilian magician Ronaldinho arrived at the San Siro, he wanted the number 10. That belonged to Clarence Seedorf, and the Rossoneri had a policy of not swapping shirt numbers.
So Ron chose 80 - the year of his birth - beginning a trend of fellow Milan players choosing to wear similar numbers. Andriy Shevchenko picked 76, and Mathieu Flamini had 84.
Hang on, that doesn't look right.
When Riordan returned to Hibernian in 2008 after a spell at Celtic, his beloved 10 shirt has been given to a team-mate.
Rather than pick another number, Riordan opted for the mirror image and went for 01, until he could get his favoured number back the next year.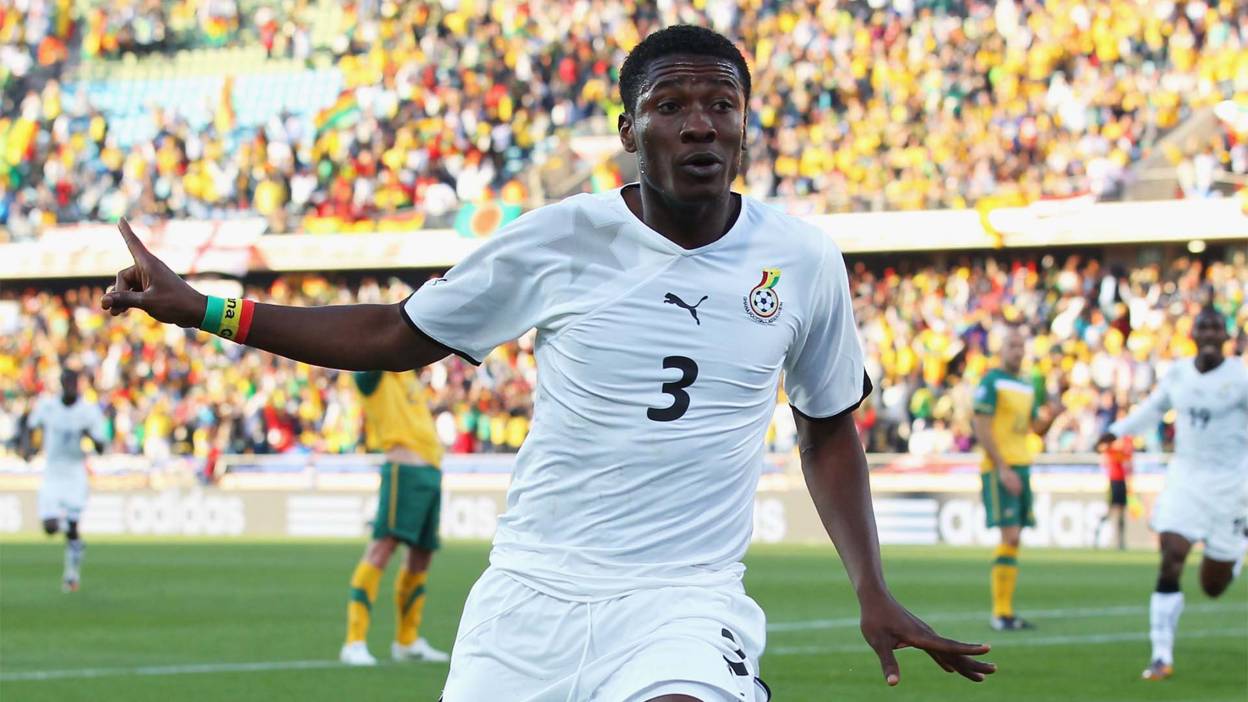 Getty Images
Perhaps the inspiration for Ayew's decision. At the 2010 World Cup in South Africa, Ghana striker Asamoah Gyan wore the number three shirt.
It was an absolute nightmare for commentators around the world who couldn't work out why this left-back, who they'd never heard of, was banging in the goals.