N/A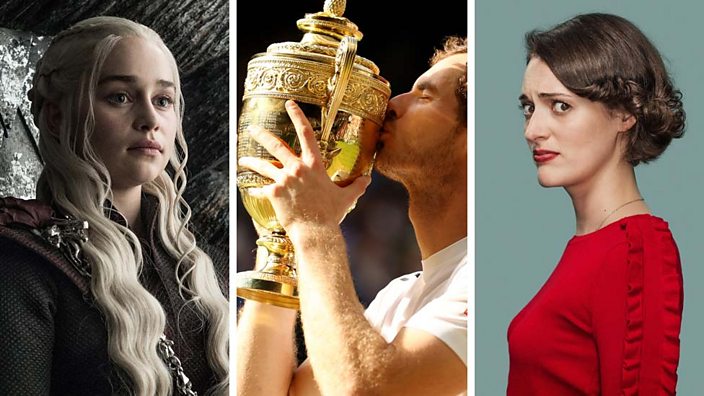 HBO/Getty/BBC
Quiz: How many TV moments of the 2010s do you remember?
From Game of Thrones to Fleabag, the decade has been crammed with so many must-see TV moments
**SPOILER WARNING: This article and quiz contain details about some TV moments from 2010 - 2019. If you haven't watched any telly since 2009, you might want to skip it and come back when you've caught up**
Remember the Queen jumping out of a helicopter with James Bond at the Olympics? How about the first season of Game of Thrones?
The 2010s were filled with some unmissable TV moments, so as we enter 2020, here are 20 questions about some of the biggest live and scripted TV moments of the decade. How many do you remember?
(And, before you ask, we know the decade was filled with momentous political moments in television – including too many Brexit and Donald Trump-themed ones to mention – but we left those out deliberately so the quiz didn't have 487 questions...)