N/A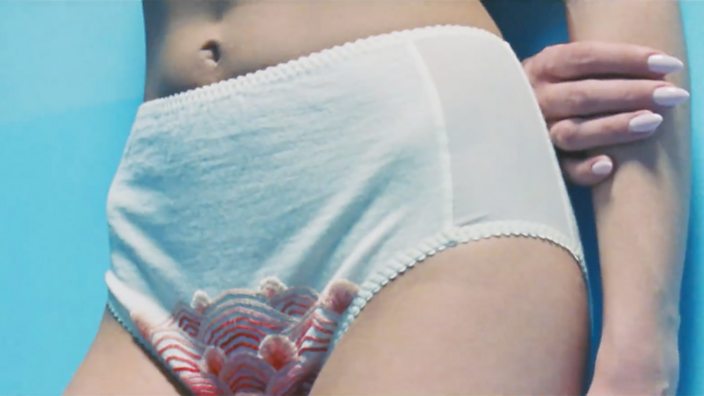 Bodyform
Laters weird blue liquid: Why a new advert shows it's time to talk about period taboos
The depiction of realistic red 'period blood' is a step forward
A sanitary products company has broken a major taboo by releasing an advert about periods that actually shows something that looks like blood, instead of the usual weird blue liquid.
Bodyform's new advert is only 20 seconds long, but it packs in shots of a man casually buying sanitary pads, a woman lying on a pad-shaped inflatable in a swimming pool and, shocker, another woman in the shower with blood trickling down her inner thigh.
Most controversial of all, though, is the sanitary towel being tested with a blood-red liquid (it's actually corn syrup and food colouring).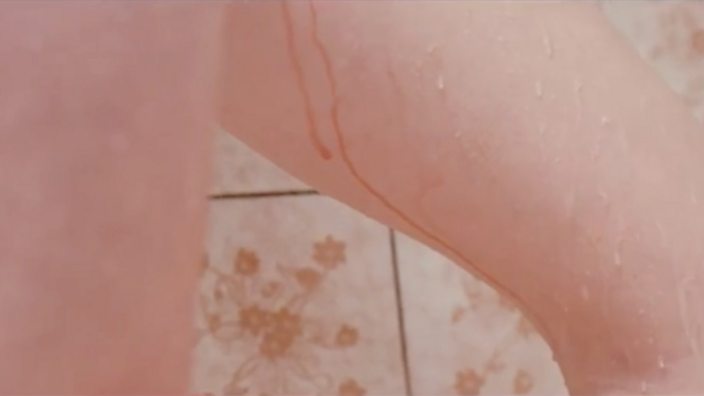 Despite it being a natural bodily process that many women and girls around the world experience every month, the fact remains that in 2017 periods are still considered taboo.
According to Nadia Mendoza, a mental health expert and co-founder of The Self-Esteem Team, "The use of blue liquid to represent period blood not only suggests that period blood is shameful, it also paints a wholly unrealistic picture for young girls who are yet to start their periods. Having your period for the first time is hard enough without the fear associated with the unexpected sight of blood."
The degree to which menstruation is still considered a cringe topic is highlighted by a recent UK study of 2,000 women. Almost half of those surveyed (46%) said they had chosen to skip sport lessons while on their period. More than a third of women (39%) listed fear of leaking as their biggest reason, while the second largest reason (24%) was a worry that their sanitary pads would be visible to others or slip out during exercise.
Menstrual Hygiene Day was launched in 2014 to help bust some of the global myths around menstruation. These include superstitions like periods attract sharks (they don't), you can't get pregnant on your period (you can), and taking a shower will bring on a heavy flow (it won't).
It might also help to ban of the more patronising period euphemisms, such as 'Time of the month' (ugh) 'Auntie Flo' (double ugh) and 'Code Red' (rolls eyes in despair).
In the UK, campaigns by organisations like Period Positive have focused on tackling the stigma in schools - ensuring boys and girls are equally clued-up. Since it's highly likely some girls will get their period while at school, they suggest that teachers always carry tampons, get their students using period-tracking apps, and even demonstrate how to make a reusable pad in GCSE textiles.
The revolt against treating periods like a shameful secret has gathered pace in recent years. In 2015, Canadian artist Rupi Kaur had a high-profile spat with Instagram after a photo from her series on menstrual blood was censored twice. The initial reason she was given was that the image breached the photo-sharing site's community guidelines, which prohibit nudity, sexual acts and violence.
The artist took her protest to Facebook, writing, "Thank you Instagram for providing me with the exact response my work was created to critique."
The same year, the LA musician Kiran Gandhi made the decision to run the London Marathon while on her period without inserting a pad or a tampon.
"I went through my options. Running 26.2 miles with a wad of cotton material wedged between my legs just seemed so absurd. Plus they say chafing can be a real problem," she told the Independent.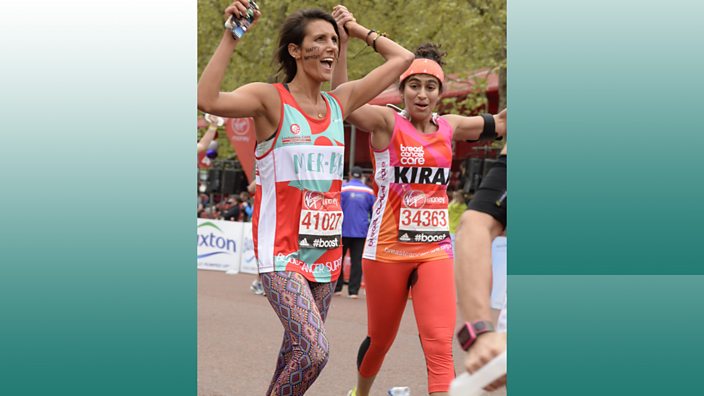 Images of her 'free bleeding' while running were shared around the world. On her blog she wrote about the mixed reactions she received during the race, including a person who made a disgusted face and muttered quietly that she was on her period. As if she didn't already know.
Meanwhile, her dad and brother cheered her on from the sidelines, completely unconcerned by the sight of a little blood. "The two most important men in my life were down for team feminism," she wrote.
Despite these positive signs, the fact that a sanitary product advert depicting realistic period blood is such a big deal shows that there is still a long way to go.
In recent research conducted by Bodyform, a fifth of women said that the lack of open discussion about periods had damaged their confidence. And over 40% felt that future generations of girls would suffer in a similar way unless we all start banging on about menstruation on a regular basis.
Next time period blood is depicted in a public forum, maybe it won't be headline news.