N/A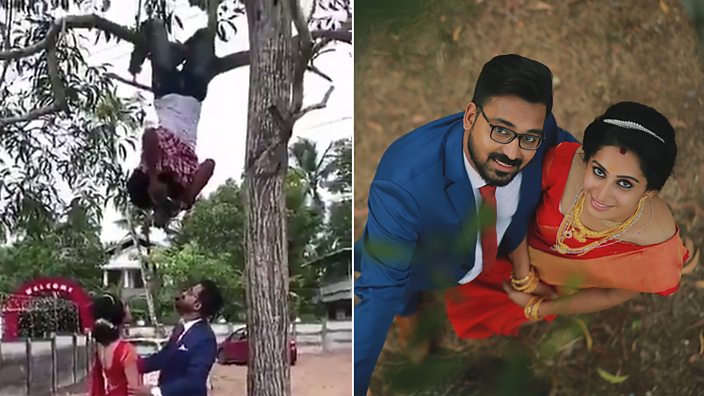 Vishnu Whiteramp
This wedding photo will give you all the feels
It's by the most committed photographer ever
A wedding photographer was so keen to get the perfect shot of a couple on their special day that he went above and beyond - literally.
Vishnu Whiteramp climbed a tree armed with his camera, and then hung upside down to get the most flattering angle for a photo. 
Once he was done, he handed the heavy-duty camera to the groom and deftly climbed down.
The whole thing was caught on video and posted on Twitter – where it soon went viral, with more than 3,000 retweets and 9,000 likes.
In response, one commenter tweeted, "Maybe the couple hate selfie sticks?"
Another added, "Well, this is basically Spiderman."
And some shared other examples of extremely dedicated photographers.
Meanwhile, this was the result: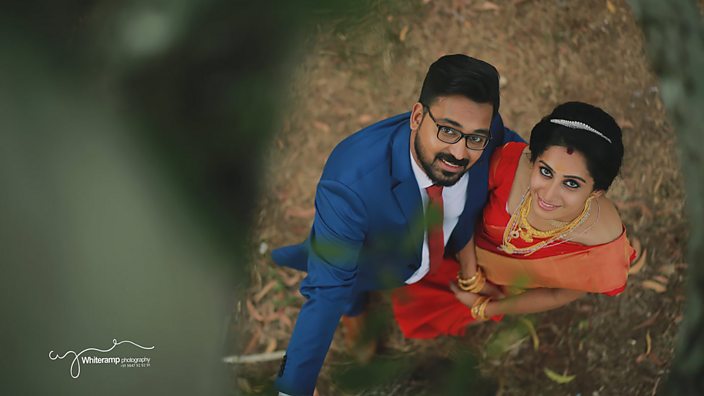 The acrobatic photographer is based in south India. He told BBC Three that the couple in the photo got married on 15 April in Peringottukara, a village in the Thrissur district of Kerala.
"When the photo went viral, at first I was so afraid – I thought people might tease me, I was nervous about trolls," Vishnu said. "Luckily, everybody loved it. They've called it 'dedication' – and I'm so happy about that."
And this treetop photo wasn't a one-off. Turns out, Vishnu regularly climbs to the top of trees to get the best shots.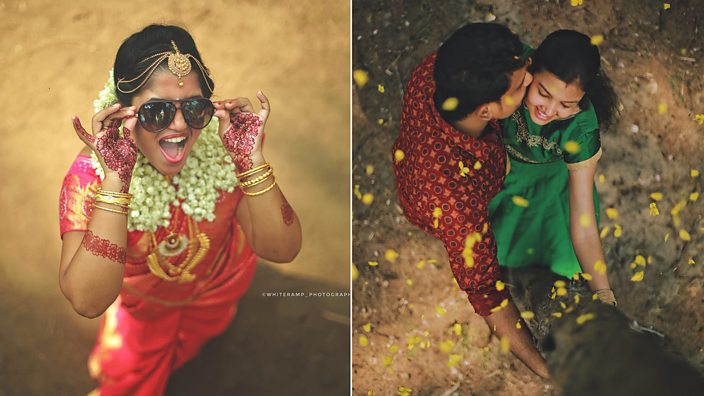 This isn't the first time people have come together to appreciate some truly incredible wedding photos. Last year, everyone fell in love with photographs from the Fearless Photography Awards.
They contained everything from comedy to tragedy and a few downright bizarre scenes in between.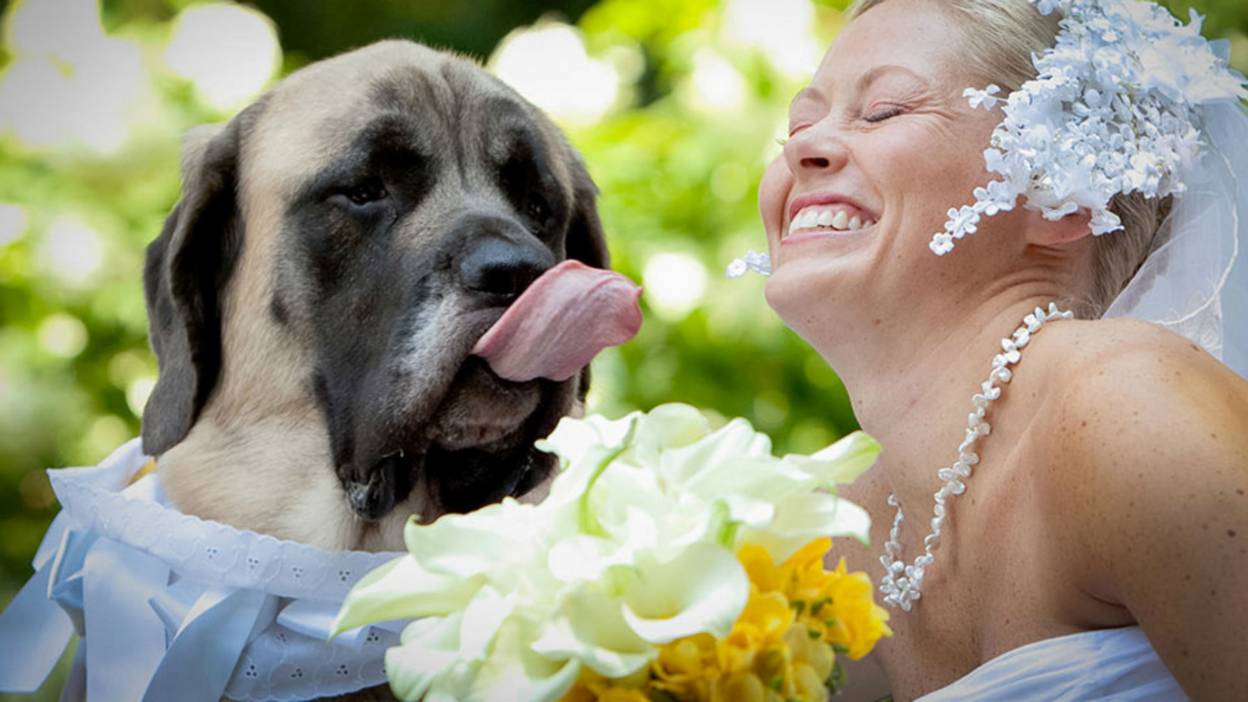 Kristi Odom
The images range from the dramatic to the silly via the downright tear-jerking, with cakes falling over and dogs stealing the show.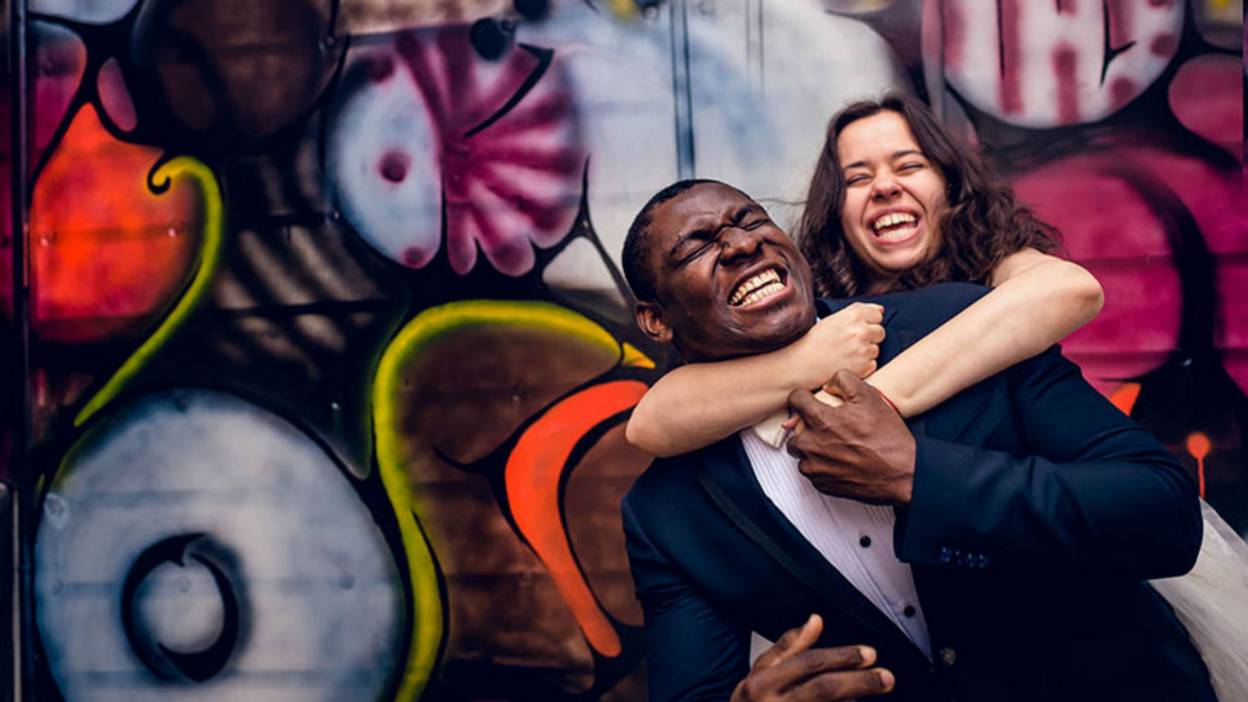 Marius Dragan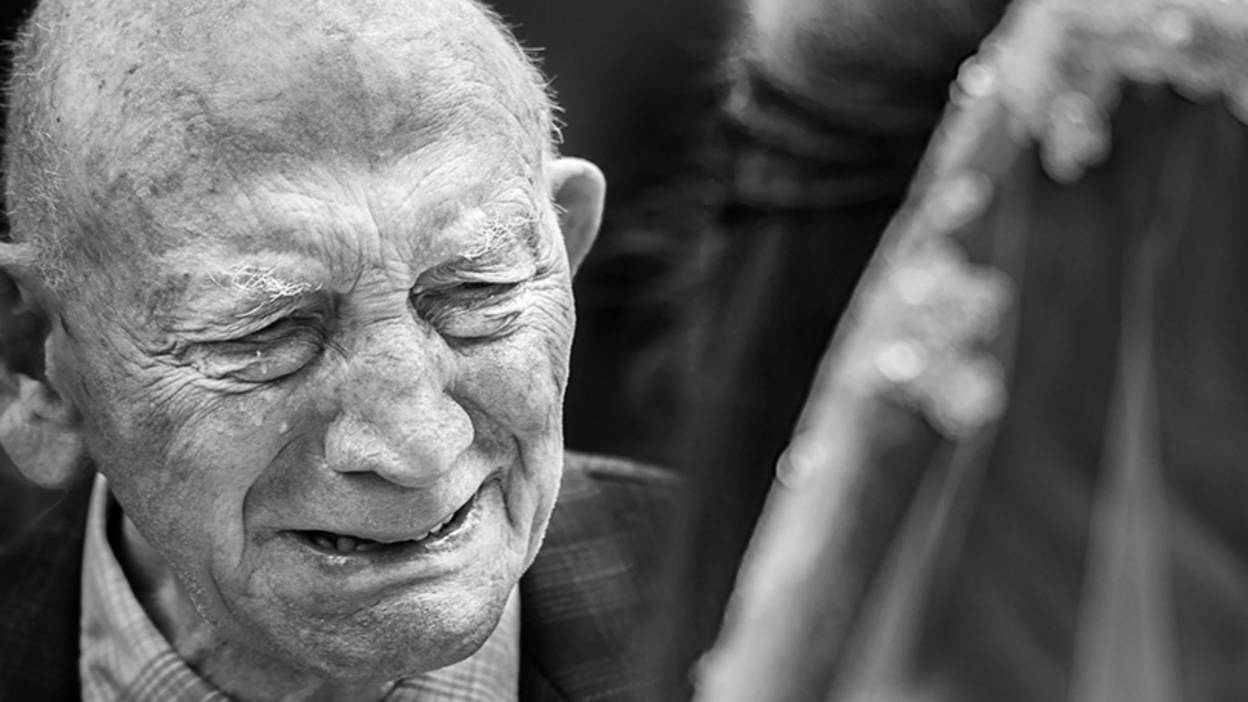 Gabriel Scharis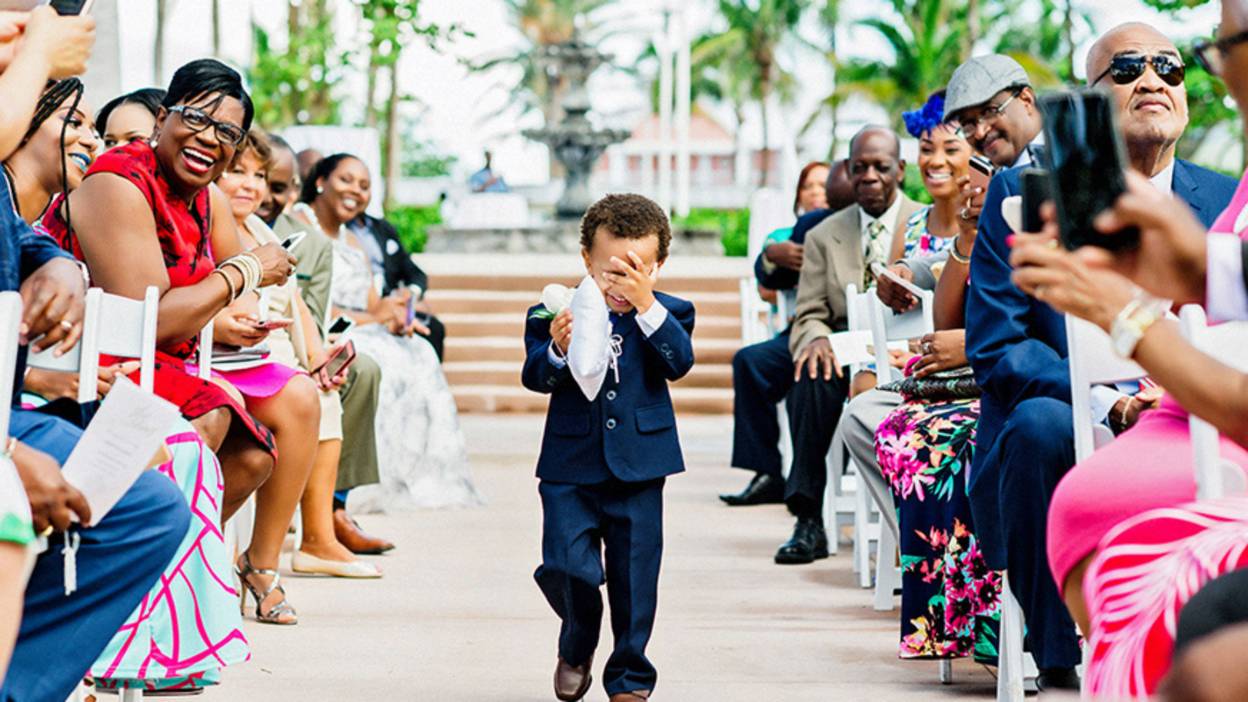 Lyndah Wells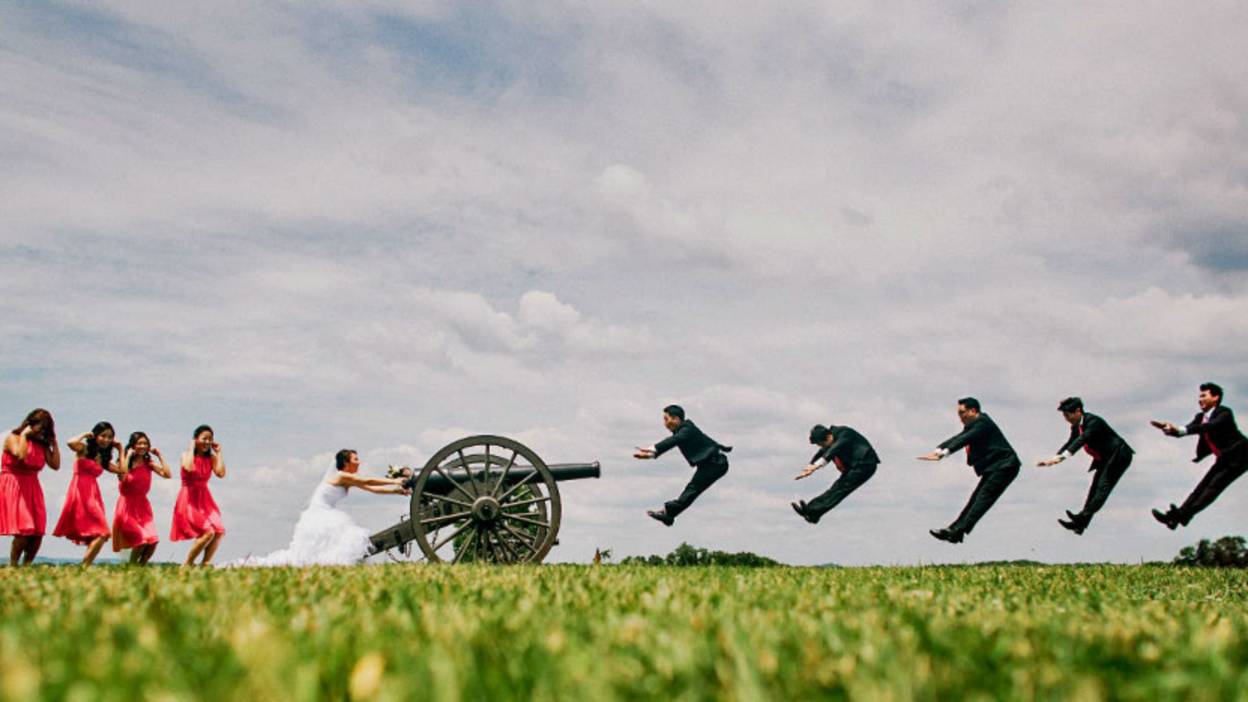 Ken Pak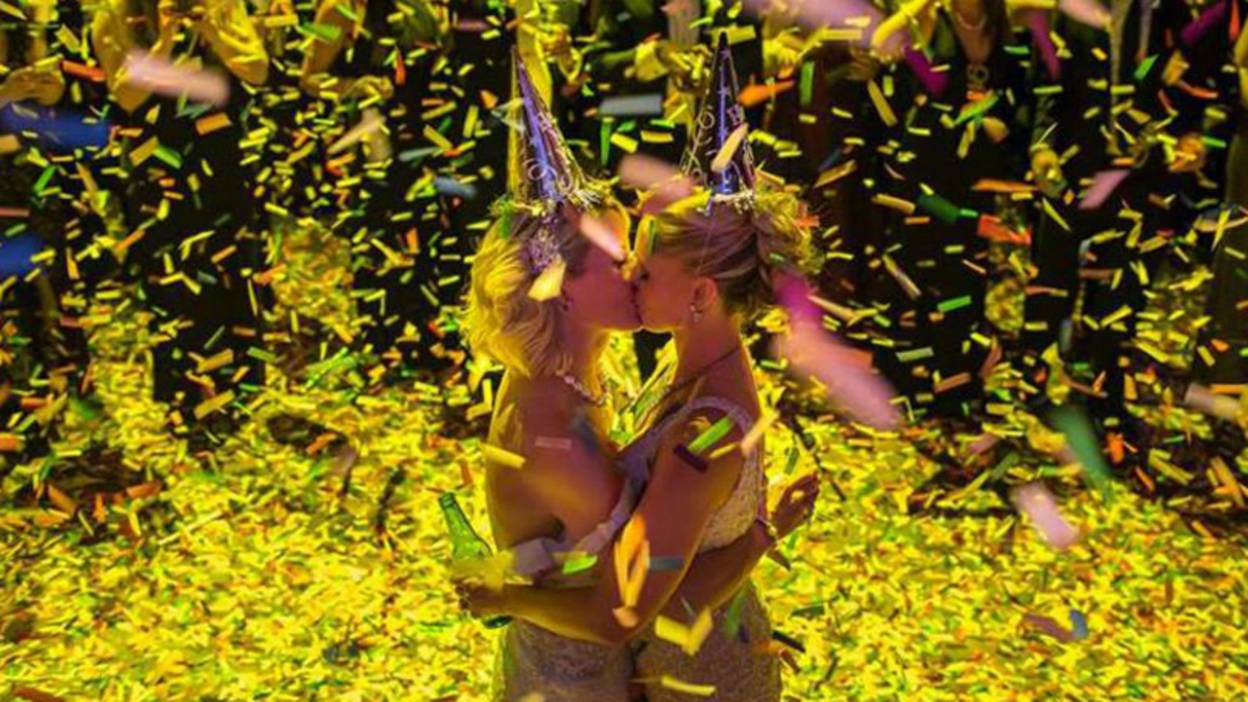 Tyler Wirken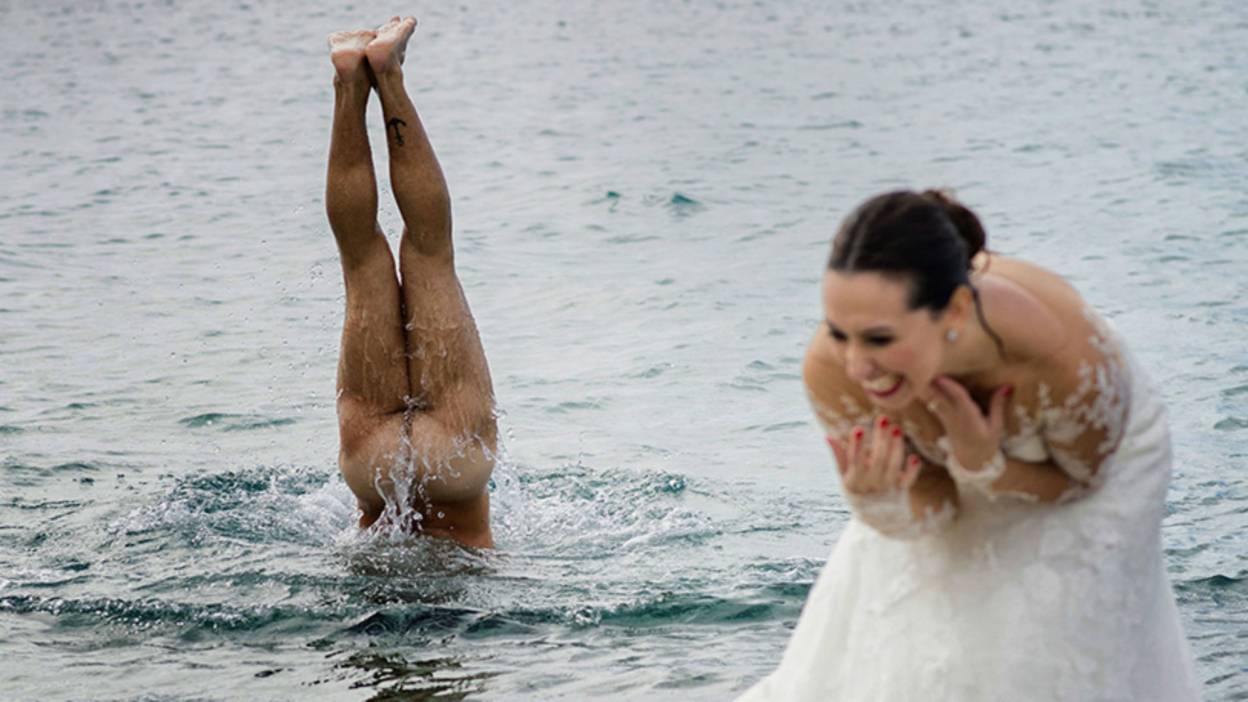 Pasquale Minniti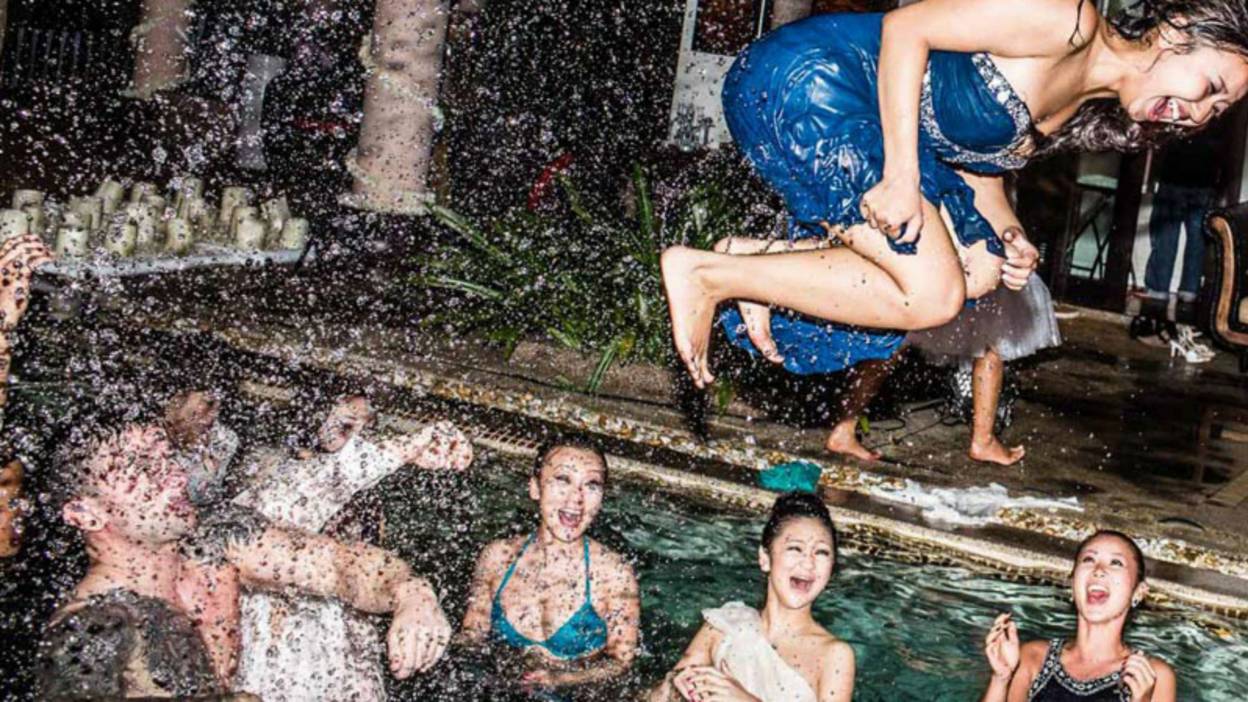 Julian Wainwright
A woman named Nancy Smith saw herself in one of the pictures and wrote this comment, saying she's the lady having her wig put in place.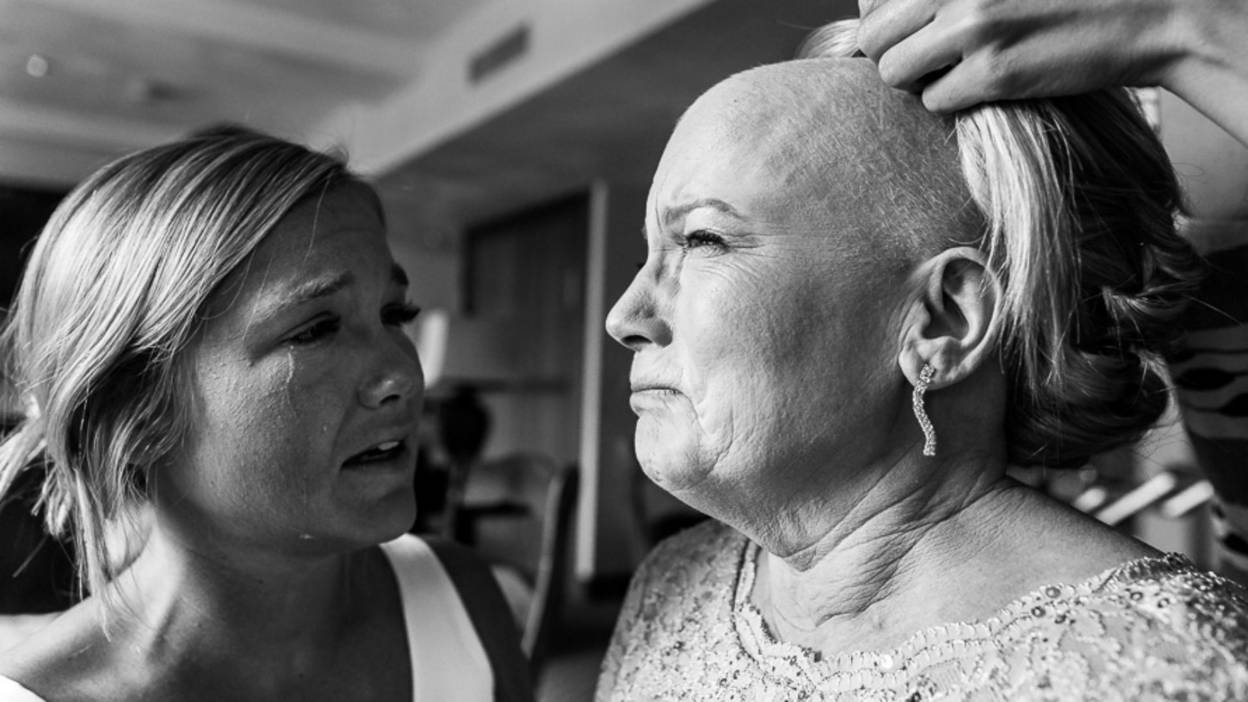 David Clumpner
"Thanks for all the heartfelt comments," she wrote. "I am the woman in the picture. It was a rough year to be diagnosed with breast cancer and undergo chemotherapy right before my beautiful daughter's wedding. When I was getting ready with the girls in the wedding and they were all there watching me it was just very emotional. I am doing great now and living every day to the fullest and I am thankful for each one."
This article was originally published on 27 November 2017