N/A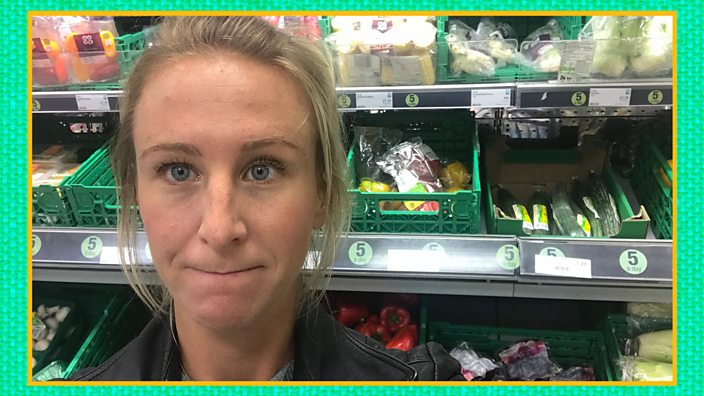 India Sturgis
I tried to give up plastic and it left me in tears
It all gets to me in the middle of the supermarket. I'm at the meat counter spending a fortune on lamb, beef and sausages – just to avoid buying it in plastic containers from the supermarket shelves.
I need lunch options, so ham is essential. But the lady at the counter is insisting on separating each slice with a plastic sheet. "No," I implore. "That's really not necessary." She responds with a lecture on meat counter protocol - and I break down in sobs.
After barely a week of living without single-use plastics, I've reached my Waterloo moment. Single-use or disposable plastics are exactly what they sound like: plastics that are used once, then thrown away - everything from carrier bags and water bottles to food wrapping, straws, cutlery, coffee stirrers and cup lids. They are the little life enhancers you normally give no thought to - except, now I am.
It hit me when I watched A Plastic Ocean, by Jo Ruxton. The documentary stated that there was more plastic than plankton in the centre of the Pacific Ocean gyre. Did we really need all this plastic? I decided to challenge myself.
Unfortunately, it's almost impossible to give up all plastic: bank cards, toothbrushes, biros, mobile phones and laptops all contain plastic, and are near-essentials in modern life.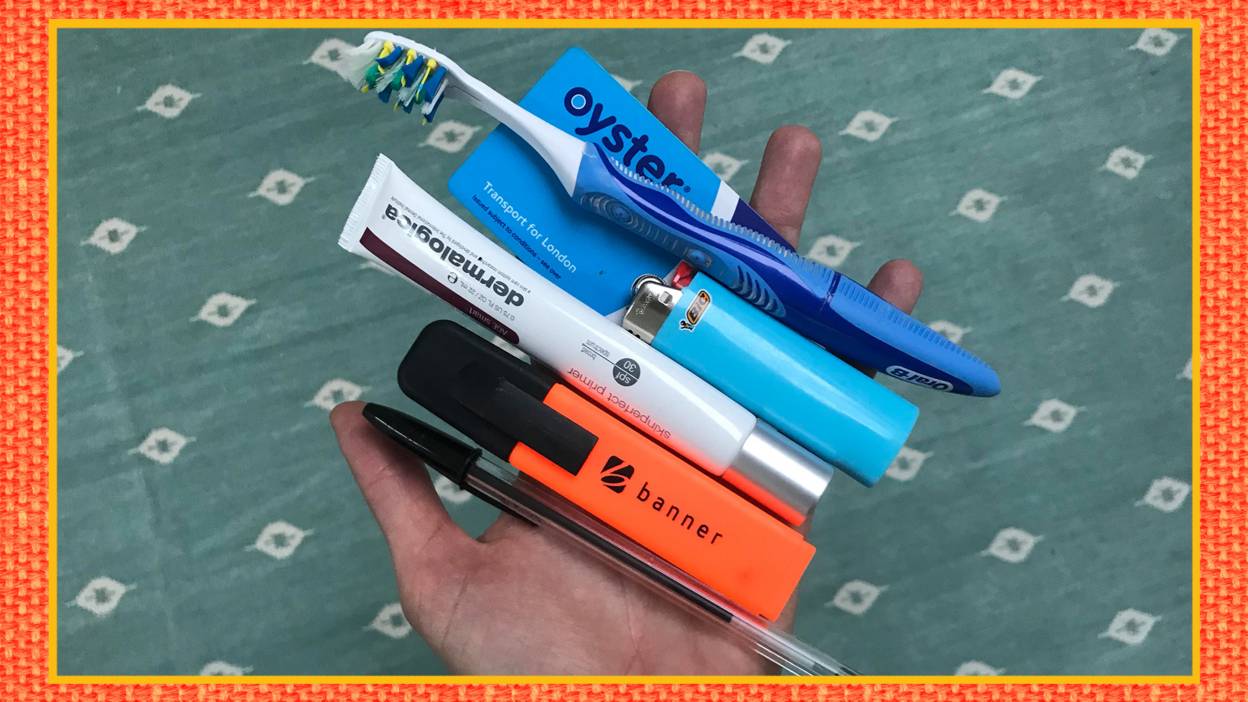 India Sturgis
But cutting down on single-use plastic? That shouldn't be so hard.
The UK Government has just banned plastic microbeads from cosmetic products such as face scrubs and toothpastes. Thousands of tonnes of those beads have ended up in our seas where they harm wildlife and can ultimately be eaten by people. Prime minister Theresa May is also expected to announce this week that the 5p plastic bag charge will be extended to all retailers.
However, the scale of the problem is huge. Last month, research performed at the University of Minnesota School of Public Health found that 72% of Europe's tap water was contaminated with microplastics. Another study by Galway-Mayo Institute of Technology found that there could be plastic nanoparticles so small they could penetrate organs.
With these thoughts in mind, I embark on a two-week plastic purge.
The barista tells me their cups are made from paper laminated with plastic. I decide I haven't heard her.

India Sturgis
I arrive at the office on day one with a sandwich wrapped in tin foil, a handful of fruit and a metallic water bottle – no more plastic cups for me. My colleagues think I'm doomed to failure and my husband agrees. "You'll last a day, at best."
On day two, I leave the house too late to make lunch before I go. I pop to the shops to grab something - anything - to eat. But all the sandwiches, snacks and crisps come in plastic wrapping. I end up walking a mile to the nearest supermarket, where the only thing I can find that's not wrapped in plastic is a box of six pork pies in a cardboard container. I eat them wondering what exactly I've signed myself up for.
Later, I get a coffee and tell the barista I don't need a lid. She looks at me strangely, so I explain my experiment, and she replies that actually the cups are made from paper laminated with plastic. I decide I haven't heard her.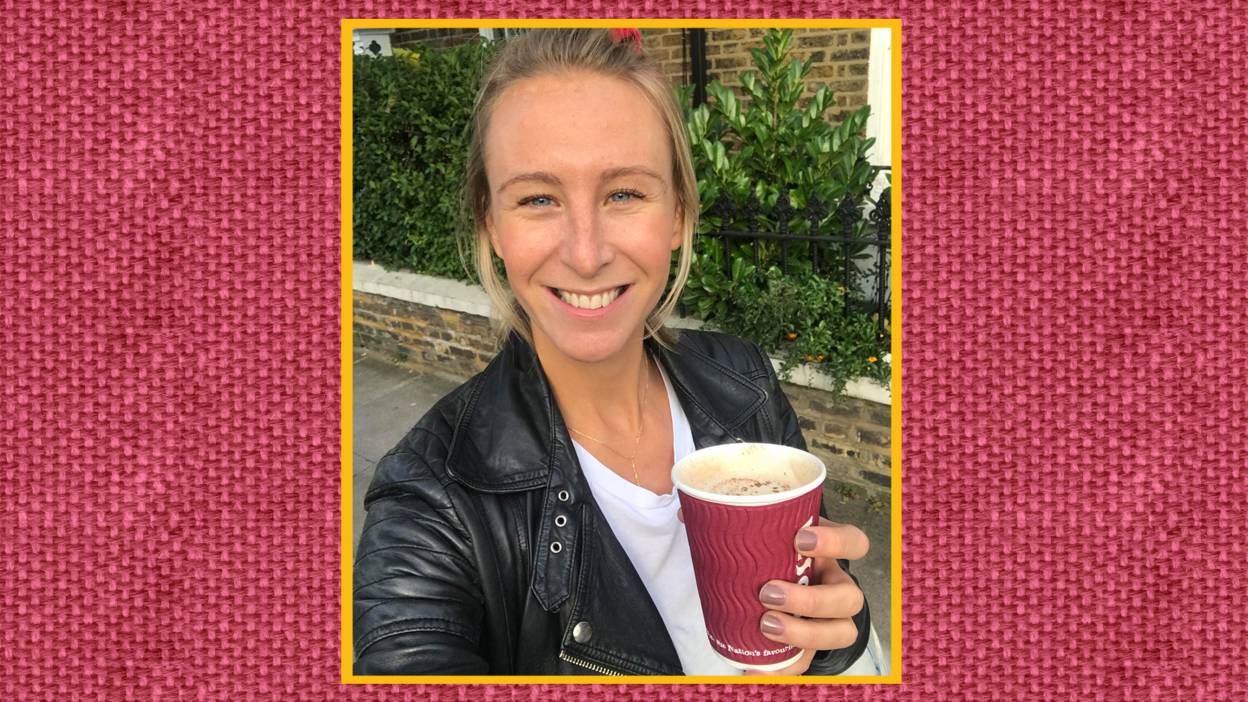 India Sturgis
She also tells me this coffee chain – like many of its competitors - offer discounts if you bring in a reusable cup. I buy one for £8.
I haven't found any toilet roll that doesn't come wrapped in plastic, and I have given up on snacks that aren't a banana.

India Sturgis
At the supermarket, I buy only loose fresh fruit and vegetables, and tinned tuna and kidney beans. Buying meat and fish from the counter is definitely more expensive, but the cost is surprisingly balanced out by the fact that I have to plan my meals so carefully now. Instead of picking up a ready-meal on my way home, I have to make an old-fashion shopping list - and it ends up saving me money.
I only buy wine with a screw top; no plastic corks. Keeping a couple of canvas bags in my backpack solves the carrier bag problem.
Toilet roll is impossible, though. I haven't found any yet that doesn't come wrapped in plastic, and I have given up on snacks that aren't a banana.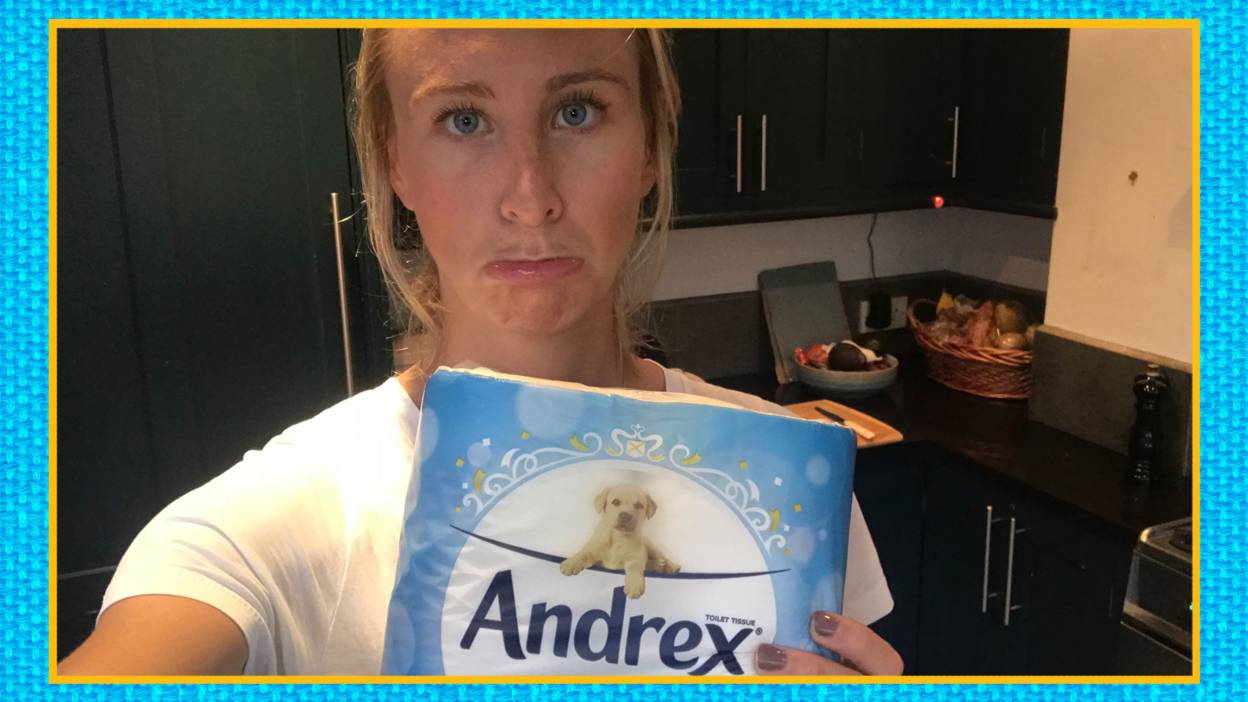 India Sturgis
On the whole, the two weeks pass more easily than I imagined. I find that need more time to plan and buy meals, but my weekly rubbish output has dropped by at least a third.
I still always use a metal water bottle, I never use straws or cup lids, and I'm a much more conscientious food shopper.
It isn't a huge change to my life – but, if enough of us did it, it could help change the world. Laughlin Artz, executive director of the climate nonprofit 2020 or Bust tells me, "We estimate that 10 million Western Europeans giving up single-use plastics translates to an emissions reduction of just under 1 million metric tons of carbon dioxide - which is the equivalent of not driving 216,000 passenger cars for a year."
On my last day of the challenge, I treat myself to a gin and tonic in a tin (actually, four) and tell the storeowner to hold the bag. "We're going to save the world, yeah?" he laughs.
Well, yes, we just might.
This article was originally published on 13 October 2017