N/A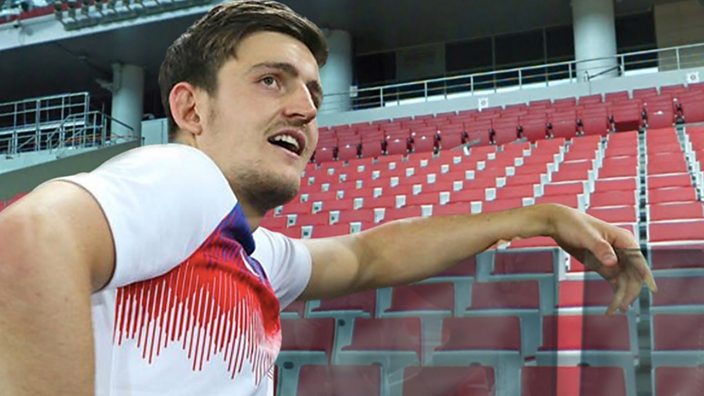 Gettyimages/Google/@thegraphicbomb
Images of iconic football moments behind closed doors
Is this what the future of football looks like?
It's day 40-something since football stopped indefinitely. Today, National League clubs voted to end the regular season with immediate effect. We still don't know when or if the current Premier League season will resume and whether, if it does, games will be played in front of fans or behind closed doors.
In the meantime, the creative guys at The Graphic Bomb, have been imagining what some iconic football moments may have looked like without fans.
They're a design company who make match day programmes and branding for clients in sport, including Plymouth Argyle, Torquay United and Yeovil Town.
In a bit of a creative spurt during football's hiatus, they came up with the idea for 'Football Behind Closed Doors' and it's resonated pretty nicely in the Twittersphere.
Darren Gillick, from the company, had a little chat with us about his designs, lockdown and working as a creative in football. 
"It's a weird time for people like us," Darren told us. "We're trying to use it to skill up, keep ourselves fresh and play about with ideas."
He explains that, together with his business partner, he's always talking about what they could do if they had the time, "suddenly we've got all this spare time on our hands!" 
The idea for this specific project came about through a conversation with fellow football creatives, Panini Cheapskates, who illustrate their own football stickers.
"I'm really good friends with Alex from Cheap Panini," Darren tells us. "We were having a chat and he floated the idea. I decided to have a go for a bit of fun. I sent him the Roberto Baggio one and he was like, 'you've created a monster!'" 
"I was 11 at the time of that tournament and football fans always like to look back," he says, adding: "That penalty was a horrible moment for him obviously, but it's an iconic moment, nonetheless."
Another infamous moment of fan engagement that's been reimagined is the 2009 moment at Old Trafford, when then-Arsenal manager Arsene Wenger was sent to the stands after a disallowed Nicklas Bendtner goal – where he was duly mocked something rotten by the United faithful.
And then there's the exchange between Harry Maguire and his girlfriend, during the 2018 World Cup, that ended up becoming a meme about a guy low-key showing off to his SO.
All major football moments – none of them possible without fans.
For Darren, a Luton Town season-ticket holder, he's desperate for football to restart – in terms of his own business as well as just because he misses it like the rest of us. 
In the meantime, he's trying to stay busy with creative outlets.
"We'll keep making these images until they stop being fun I guess!"