N/A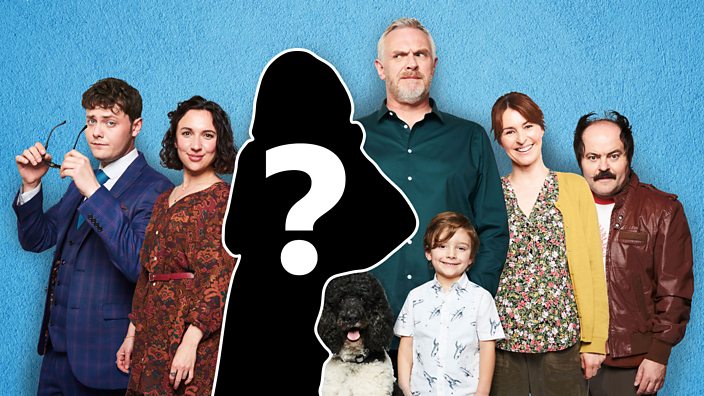 BBC
Which '90s film icon is joining the cast of Cuckoo?
...and eight other TV celeb sightings
Almost 25 years since we were blessed with Richard Curtis's first romcom (Four Weddings And A Funeral), there's still nothing that the films he directed, wrote or co-wrote can't fix. Bad break-up? Bridget Jones. Summer blues? Mamma Mia: Here We Go Again. In desperate need of a Julia Roberts fix (because, aren't we all)? Notting Hill.
They're just, y'know, films, playing in front of you, asking you to love them.
So when we saw that one of our favourite Four Weddings stars was popping up like an old friend on our smaller screens, it gave us warm, nostalgic feels.
Andie MacDowell, aka Carrie from Four Weddings, has replaced Taylor Lautner (who, to be honest, will forever be Jacob from Twilight) in the latest series of Cuckoo. In the comedy world's equivalent of a Doctor-Who-style regeneration, Andie joins Greg Davies (Ken) as the 'cuckoo' character invading his family's nest. 
Let Robbie Williams in EastEnders entertain you
If you thought Danny Dyer was the best thing to happen in the East End, you just might be forgetting one of the soap's most angelic cameos… Robbie Williams.
Viewers were left a bit shellshocked when the singer popped into the Queen Vic and asked to use the phone. After Robbie declared EastEnders as one of his guilty pleasures (without the guilt), he got to show up for a quick call in a 1995 episode.
He joins the list of stars who've made appearances in the long-running soap alongside the likes of Lord Alan Sugar and Spice Girl Emma Bunton.
Kate Moss falls in a river and still looks fabulous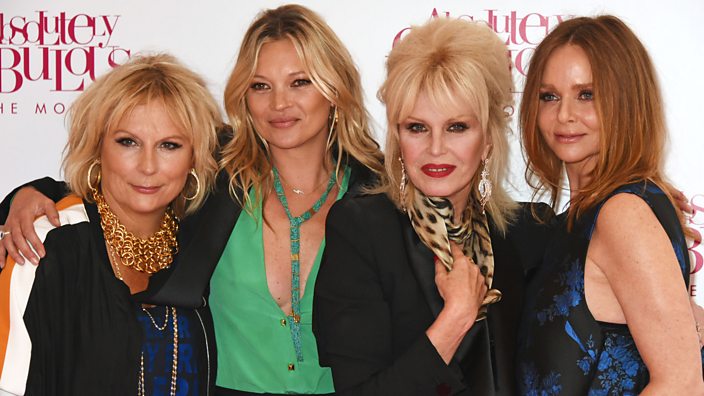 The face of '90s fashion joined TV royalty when she performed her own stunt (falling off a wall into the Thames) for the 2016 Absolutely Fabulous movie. Does it get more badass than that?
In the film, Kate (playing herself) is looking for a new PR firm, so naturally, Edina - with encouragement from Patsy - wants to be first on the list. Her pitch might have gone better if she hadn't accidentally knocked the model into the freezing River Thames.
"You've probably killed Kate Moss," as Saffy puts it, prompting Eddie and Patsy to do the only logical thing - flee to the South of France.
Thankfully no supermodels were hurt in the making of this movie.
RuPaul works it with Sabrina, the Teenage Witch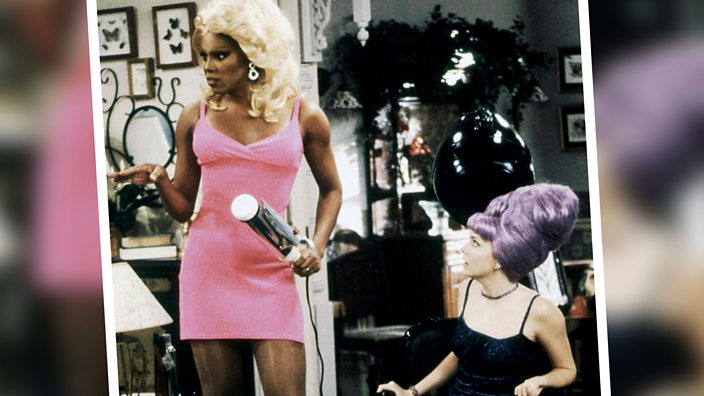 Before Sabrina turned spooky, the original Sabrina the Teenage Witch had some of the most famous friends - including drag queen superstar RuPaul, whose popular reality show, RuPaul's Drag Race, is set to get a UK series on BBC Three later this year.
In the 1998 episode, RuPaul stars both in and out of drag as a witch judge from the Other Realm, who is disguised as a hairdresser to sass Sabrina into learning a lesson.
He joined the impressive list of Sabrina cameos alongside the likes of Britney Spears, Usher, Coolio, *NSYNC, Backstreet Boys and Dick Van Dyke.
You shall not pass… up an opportunity to be in Corrie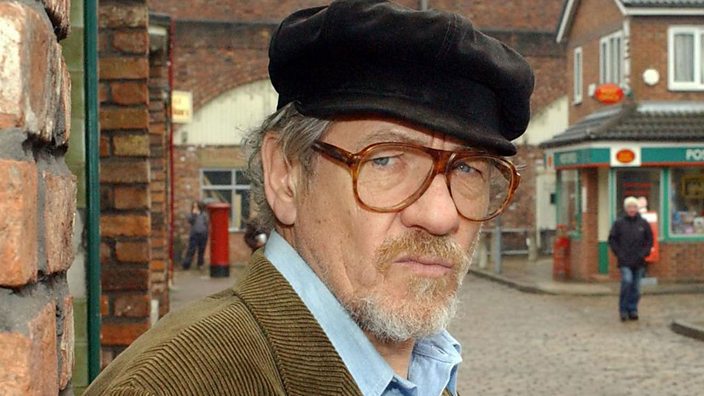 Lord of the Rovers, Sir Ian McKellen, who many know best as Gandalf in Lord of the Rings, appeared in 10 episodes of Coronation Street back in 2005.
And he was as happy about it as we were, as he declared in an interview that appearing in the soap was his 'only remaining ambition'.
We wish we loved his character as much as we love him though…Playing dodgy author Mel Hutchwright, Ian became another Corrie crook. 
The one where Brad Pitt doesn't eat any food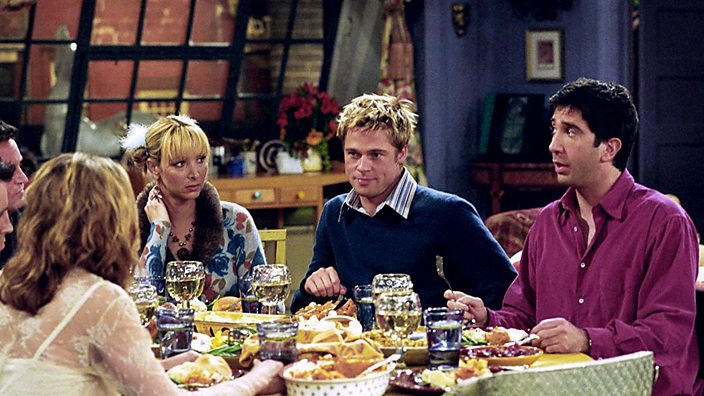 Back when Brad Pitt and Jennifer Aniston were more than friends (like, married), Brad made one of Friends' most famous cameos in 2001. Which is cute right? 
Or not. Ironically, Brad played Ross's friend Will, who turned out to be the co-founder of the 'I Hate Rachel Green Club' in high school. Rachel (Jen) used to pick on him for being a bit, well, fat. It was the 90s, ok?
So naturally, when the now super handsome Will lands an invite to spend Thanksgiving dinner with the crew at Monica's apartment he is keen to dredge up old goss at the dinner table and get his own back on Rachel. Awkward.
But seriously, while Joey eats the ENTIRE turkey, Will doesn't eat a thing. R u ok hun?
Geri Halliwell spicing up Sex and the City
There are lots of things we came to expect from Sex And The City: sex, love, sex, friendship, sex, cosmos. And, thanks to season six and 2003, Ginger Spice in a bikini and a Noughties ra-ra skirt - because what else would you wear around the streets of NYC?
In this blink-and-you'll-miss-it-cameo Geri plays Samantha's friend Phoebe, who bumps into her PR pal in the street and waffles on about some posh rooftop pool - "where they mist you with Evian". Right.
Alien, Avatar and Doc Martin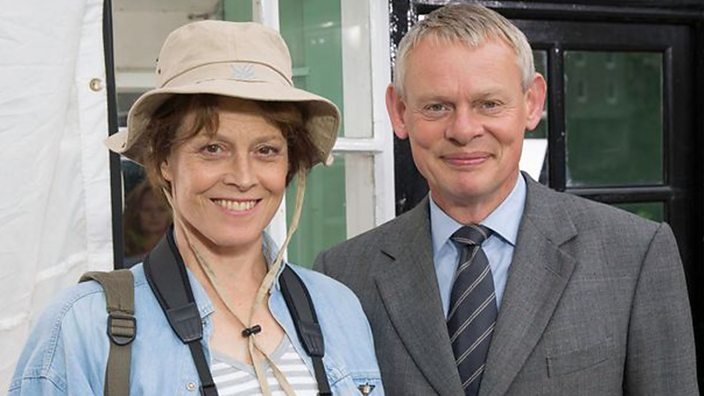 Remember when A-lister Alien star Sigourney Weaver rocked up to one of our most British shows, Doc Martin? We thought we were dreaming when Sigourney swapped Hollywood to be an argumentative tourist (bucket hat included), in 2015, alongside her friend and castmate Selina Cadell.
Rumour has it that Martin Clunes' Jack Russell terrier, Jim, was also a fan. 
Ed Sheeran as… we aren't really sure, in Game of Thrones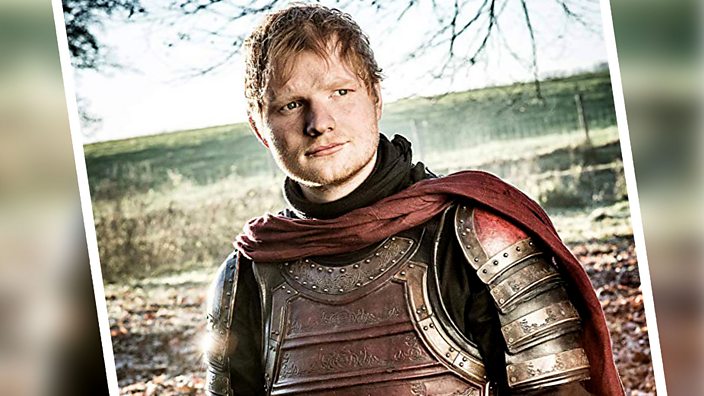 Worst cameo in the world? We're used to jarring scenes in GoT - weddings where everyone gets brutally murdered, dragons causing mayhem and green wildfire obliterating everything - but nothing comes close to Ed Sheeran turning up for no particular reason in series seven.
Sorry to make you relive 2017, but we had to mention the elephant in this article.
Hopefully, this has soothed you into recovery from the shock of seeing Rupert Grint, aka Ron Weasley, WITH A TASH playing a pretty rubbish detective in the Agatha Christie drama The ABC Murders over the Christmas holidays.