N/A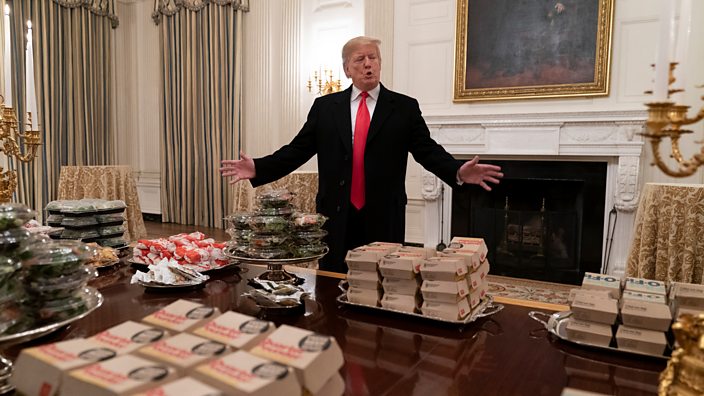 gettyimages
Twitter is trolling Trump's 'hamberders', but these athletes love fast food
Some college football champs were unimpressed, but these sports stars would be right at home in the 'House of Carbs'
By now, you've probably seen the INCREDIBLE footage and images of US president Donald Trump hosting American college football champions the Clemson Tigers at the White House with a feast of take-away fast food served on silver platters.
Blaming the partial government shutdown for a lack of catering staff, Trump dipped into his own pocket to order more than 300 burgers, fries and pizzas for the US national college champs (though he later claimed it was around 1,000 burgers). He's definitely not doing #veganuary. In a since-deleted tweet, the president - or AutoCorrect - misspelled hamburgers as "hamberders", much to Twitter's amusement.
Some people can't believe this isn't an 'Elf' or 'Big' style romp.
Some can't believe it isn't a new Machiavellian political drama with a culinary twist.
Some people pointed out that, as with everything else ever, "The Simpsons did it first."
And at least one of the Clemson squad seemed a little less than impressed by the reception.
Meanwhile, you there, we know what you're thinking – "Hardly a fit diet for an elite athlete, surely? What about their cholesterol?" Well, hold up. Let's just scrutinise it for a moment.
In the name of snackable content, here are some absolutely top-drawer athletes who are known or reported to have a taste for the bad stuff.
* Disclaimer: we don't promote these diets. These people burn a lot of calories in their day jobs. We are no dieticians, but you probably won't see the same body results if your job involves sitting at a desk for eight hours a day...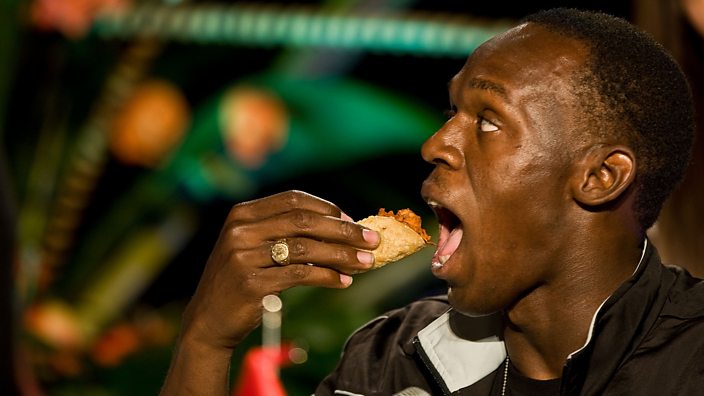 The ultimate example of the genre. During the 2008 Beijing Olympics, at which he broke three world records, Bolt estimated that he consumed around 1,000 chicken nuggets (from a well-known international fast food chain) over the course of 10 days. 
That's roughly 100 a day (around 5,000 calories).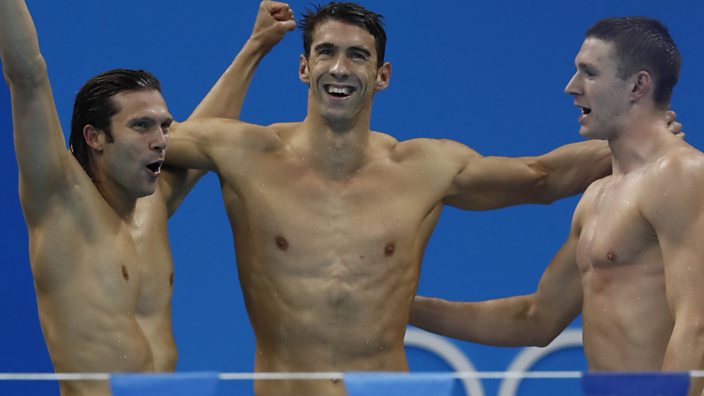 The legendary American swimmer is retired now, but, when he was still competing, what did the most successful Olympic athlete of all time use to fuel his precious, sculpted, and, frankly, unattainable body?
Breakfast: Three fried-egg sandwiches with cheese, lettuce, tomatoes, fried onions and mayonnaise. Two cups of coffee. One five-egg omelette. One bowl of grain. Three slices of French toast topped. Three chocolate-chip pancakes.
Lunch: One pound of pasta. Two large ham and cheese sandwiches with mayonnaise on white bread, plus energy drinks that supply him with another 1,000 calories.
Dinner: One pound of pasta, an entire pizza and even more energy drinks.
That's right, WHITE BREAD. *Gasp*
In 2013, Team USA Olympic hurdler and bobsledder Lori Susan 'Lolo' Jones told USA Today about being the heaviest she had ever been in her life (weighing 157 pounds, about 71kg).
And she couldn't have been happier.
Not just because getting there was fun (though we're sure it was), but because in her sport, it helps to be a little heavier.
"It took so much work. I'm three pounds away from my ultimate goal," she said.
Her 9,000-calorie-a-day intake included protein shakes and, apparently, trips to McDonald's at 10pm for double bacon cheeseburgers.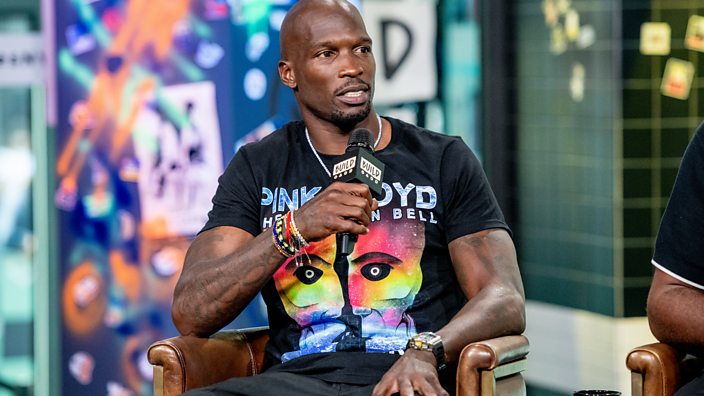 This is how former American football wide receiver Chad 'Ochocinco' Johnson maintains his optimum weight.
Challenged on his personal nutrition, Johnson actually doubled down by claiming that what you eat has very little effect on performance.
Doesn't he know other fast food outlets are available. Variety is the spice of life, after all.
Meanwhile in Westminster – donuts delivered under armed guard before Tuesday's Brexit vote…
So, how's that January diet going guys?