N/A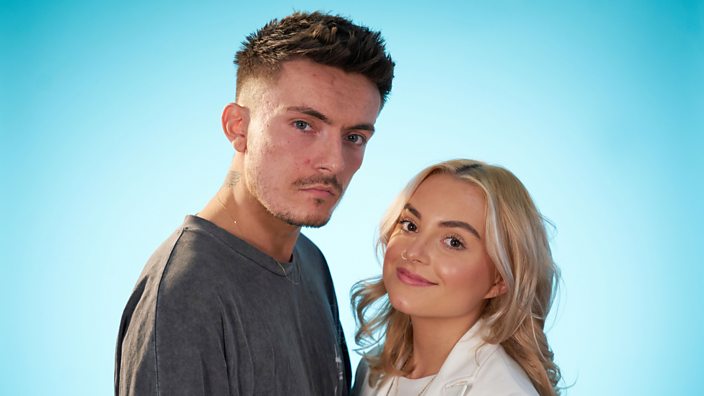 BBC
'Dating other people brought us closer together'
Could going on a date with someone else fix your relationship problems?
Warning: Contains spoilers
How would you feel if your partner went on a date with someone else? And not only that, you had to watch them doing it?
It might sound like a couple's worst nightmare but BBC Three's Just One Night put six couples through exactly that.
Each couple had a different reason for putting their relationship to the test. For some, they were in their first relationship and wanted to make sure it was right. Others wanted to test how compatible they were or see if they were ready to take a big step like moving in together.
For Poppy and Elliot, the problem was trust issues. A previous bad relationship had left Poppy with some anxieties that were affecting her current romance with Elliot and she feared she was pushing him away. Did a date with someone else bring some new perspective? We caught up with them a few months after the show to find out.
Poppy: 'The more I stress, the more of a divide there'll be between us'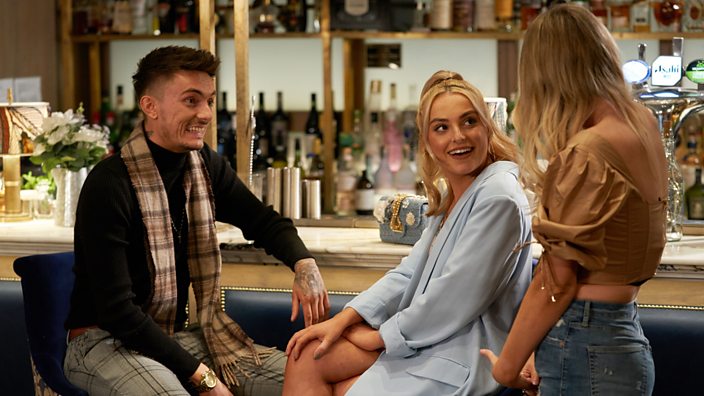 "I think I did have issues from a previous relationship. I don't like to class myself as being an insecure person but when it came to being in a new relationship it brought all of that out of me again. If anything similar happened [with Elliot], it put us ten steps back in our relationship.
"Els isn't a jealous person, he's so laid back, and for me it was really difficult at first to know how to be because I was so used to being with someone who I didn't know where they were or what they were doing. It was difficult to transition to being with someone who was so laid back and open.
"The show made me realise what I was like and that I should relax a bit and trust him some more. Being put in a situation like that on the show, seeing your partner on a date with another person, it puts it all into perspective. I was like, 'I don't really want this and if I keep going the way I am and pushing him away this could potentially happen.'
"Seeing him with his date was horrible, it's something you never want to see. Seeing it in person happening, my emotions just tipped over. I was thinking, 'It's going to be fine, we're fine together.' Then I started thinking, 'What if he does go off with her?'
"It definitely brought us closer together. It showed that things were okay and I never want to lose this person. I don't want to be in that situation again. I had to just put my trust in him and whatever happens will happen, but the more I stress, the more of a divide there'll be between us. I definitely learned a lot about myself and it helped my confidence a lot, I must say.
"I was in a bit of a state on my date. I'm very thankful I was put with someone who was really open with the whole situation and really kind, and very helpful towards me and my relationship. We still speak to him, and the girl Elliot went on a date with. We haven't managed to meet up yet but we want to!"
Elliot: 'It felt so real, I forgot we were on TV'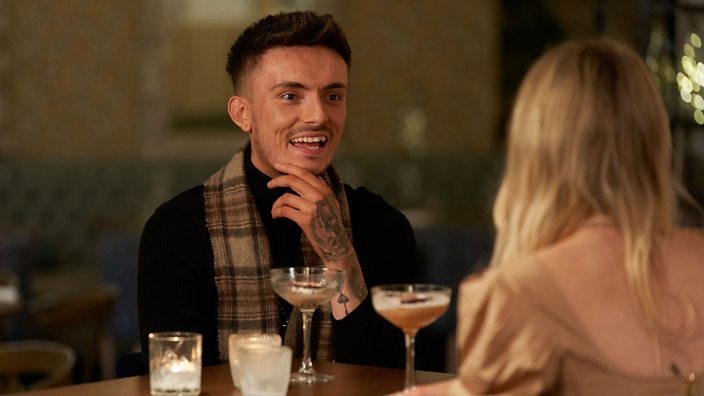 "Before the show, I was thinking it would be fun but as soon as we got there it became very real with the production team running about. I really enjoyed it – I'd do TV again, just maybe not anything to do with our relationship!
"We were in a new relationship, about two or three months in, and [Poppy's worries]... well, they weren't a nuisance, but they made things a bit of a nightmare. The show came up and we were like, 'Shall we give it a go and see what happens?' Five months on from the show, here we are.
"When I saw Poppy and her date it was a bit mental. I was already focused on my date but when he walked past and he had long hair and looked a bit different to me, I was like, 'Alright this is going to be interesting.' I was thinking, 'This is actually happening, she's on a date with another guy, I'm with another woman, and this is a bit weird.'
"After the dates, when I was back in the hotel room, it was a strange feeling. It was the uncertainty – we weren't allowed our phones, it was taken off me and it was all playing out in my head. I was thinking it's only a TV show, it doesn't matter, but it felt so real. It's strange how a TV show can go from being entertaining to being real life. I forgot we were even on TV.
"We lived together during lockdown for about four months and that was good. We got a lot of stuff done and we've realised what we want to do. We want to do a lot of travelling, and we're both quite creative. I want to go travelling and film the world, and Poppy's really good at drawing and we're both going to go forward and support each other in those areas.
"I realised how comfortable Poppy makes me feel. Some people can trigger your anxieties and in the situation I did feel anxious but I very quickly realised Poppy doesn't make me feel like that. She makes me feel good in the relationship."