N/A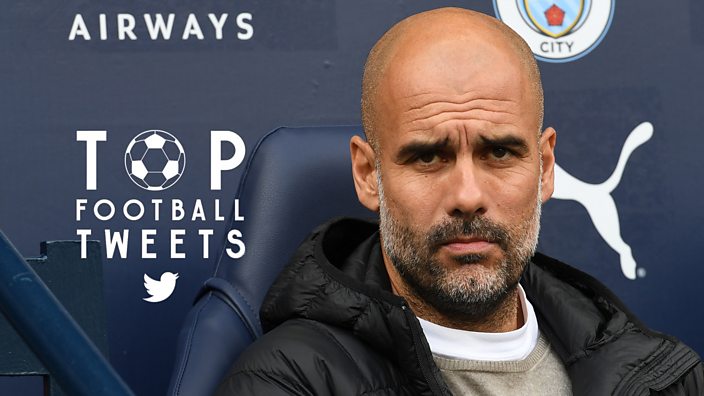 Gettyimages
It was a bad weekend for the defending champions across all of the UK's top divisions
And, elsewhere, the stats show that Ole Gunnar Solskjaer's men have got serious homesickness
It's already beginning to feel like this season might be a bit different to the ones that came before it.
Sure, things might be the same at your particular club, but there were some surprising results across the top divisions in England, Scotland, Northern Ireland and Wales at the weekend, which could lead to some new hands on the various league titles at the end of the season.
Manchester City suffered their second defeat of the season as they were beaten 2-0 by Wolves thanks to an Adama Traore brace.
Despite running up the score in some of their wins this season, Pep Guardiola's men find themselves eight points adrift of Liverpool and just two points clear of Crystal Palace in sixth.
It's clear that the honeymoon period is over for the Norwegian, with the players not enjoying those little getaways as much as they did during the early days of his reign. In fact, they seem to enjoy leaving home even less than Spurs.
At least Solskjaer's former team are struggling, having lost their manager on the dawn of their new season, which kicked off back in March. Right?
Solksjaer managed to take the club to a second-place finish in the Norwegian Eliteserien in 2017.
3) Buy one Longstaff, get one free
In Manchester United's defence, they were going up against a midfield who epitomised the quality of British produce at St James' Park on Sunday. 
While some might look at the huge discrepancies in their respective budgets and call this one a shock, the Lions seem to understand exactly how to play against Neil Lennon sides.
5) Sweeping it up like a brush
After reaching the Champions League final last season, Tottenham have failed to get things going in the new campaign. 
Fans are starting to wonder if it's the end of an era in North London, with Mauricio Pochettino not able to inspire his team like he used to. 
And, somehow, there is an Arsenal fan finding a way to give Arsene Wenger credit for Spurs' bad form.
We could well end up looking back on the 2018-19 Champions League final as a sliding-doors moment. While Spurs are struggling, there are no such problems at Anfield, where Liverpool just can't stop winning.
Even with an eight-point lead at the top of the table, Liverpool supporters know better than to declare this their year. But don't worry, because everyone else is doing it for them.
If you're kicking yourself for not making Crystal Palace's Patrick van Aanholt your fantasy football captain this week, don't beat yourself up too much. Not even the Dutchman was backing himself to put in a performance like that. 
He was named man of the match on Saturday, after nullifying the threat from Andriy Yarmolenko and scoring a penalty in 2-1 win at West Ham.
It's easy to feel left behind by the modern world. Culture moves on and, while you were once at the heart of all things new, you suddenly find yourself confused by all of the change around you. 
Take, for instance, Darren Murray. The Glentoran striker was substituted during his side's 1-0 defeat by Cliftonville at the weekend. Rather than following the new rules and leaving the pitch at the nearest sideline, he decided to go for the classic method and walk across the pitch.
He was duly shown his second yellow card of the game and sent off before his replacement could step on to the field.
10) And now for something completely different
In a world of increasingly homogenised football experiences, it's always fun to see one team do something a little different for seemingly no reason.
With that in mind, allow us to introduce you to Real Zaragoza's needlessly large goals, the only stadium in which the goalline and the back of the net are in two different timezones*. 
*We may be exaggerating slightly.
Of course, not everyone loves fun, with the Premier League cracking down on groundskeepers' creativity for a few years now.