N/A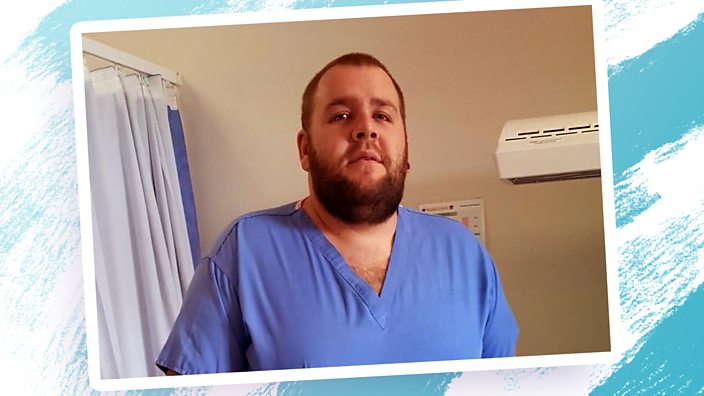 bbc three / courtesy of contributor
'It's every new dad's worst fear – my son was stillborn'
A bereaved dad explains why some men end up feeling guilty for their grief
Lee Chatterley, 28, Manchester
I didn't want to see my newborn baby. I didn't want to hold him. The moment he arrived, all I wanted to do was turn away.
A new dad should feel ecstatic after the birth of his first child but I felt like I was in a waking nightmare. The words of the midwife kept repeating themselves over and over again in my head.
"I'm sorry to tell you this, but we can't find a heartbeat."
My wife, Hannah, was 20 when she found out she was pregnant. We met at work and had a bit of a whirlwind romance - she took over my old role as a support worker for vulnerable adults. It didn't take me long to realise that she was the one. Within four weeks, we had moved in together. After three months, we were trying for a baby. There seemed no point in waiting - we were in love and knew we wanted kids.
When Hannah got her first positive pregnancy test result, we spent over £50 on more tests, checking and double checking it was definitely true. She would rush out to show me each test, both of us feeling more and more elated at each pink, positive plus sign.
I started planning for the new arrival, buying tiny outfits and shoes, mulling over baby names. At 20 weeks, we found out we were having a boy and decided we'd name him Charlie. Hannah and I had a joint baby shower the summer before the birth, inviting her girlfriends and my mates too. His bedroom was suddenly full of gifts. The pregnancy was going smoothly and everything was coming together.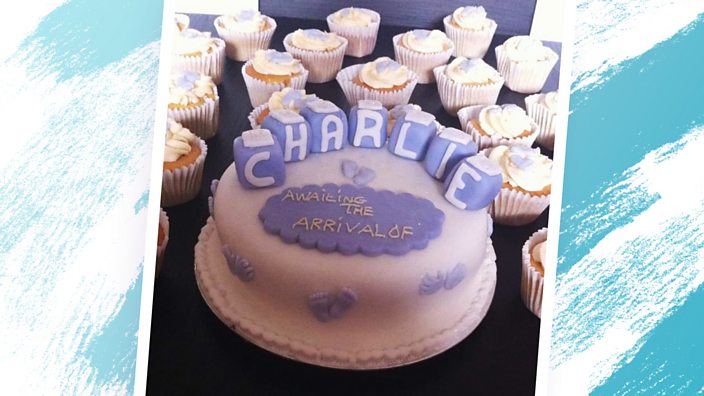 Hannah went into labour one night at 11pm when she was a week overdue, the pain of her contractions waking us both up. We had the hospital bag packed and ready at the top of the stairs. Grabbing it, I bundled her into the car and drove at what felt like breakneck speed to the hospital. I was excited and terrified at the same time but, most of all, I couldn't wait to meet our baby boy.
At the hospital, a midwife led us into a room for a scan. As she ran the scanner over Hannah's belly, I noticed a look of shock and concern flit across her face. I knew something was wrong. She sent for a doctor, who did another scan. Finally, they turned to us and told us that they couldn't find a heartbeat. Our baby was no longer alive.
I felt every emotion in that moment but the overriding one was anger. Not with the nurses or the doctors but with the world. Why was this happening to us?
We were told we needed to go to the labour ward so that Hannah could give birth. I wanted the doctors to get the baby out of her as soon as possible. Hannah was in a lot of pain. I sat with her while she was in labour, ducking out every now and then to pace back and forth along the ward, as I tried to process the terrible news.
Hannah was in shock - she seemed more concerned about me than herself, squeezing my hand and telling me not to be upset. After 20 hours, he arrived. Part of me kept hoping they'd got it wrong, that he'd come out screaming and crying but this wasn't the case.
They offered a post-mortem [examination] but we said no. We thought it wouldn't allow us enough time with him and we really didn't want him to be cut open. So we'll never know for sure what happened. This isn't uncommon - the cause of death is unknown for about six in ten stillborn babies. We had to accept that it was just random, horrible chance.
I didn't know how to break the news to our families. Eventually, I called my mum from the hospital. "Is he here?" she asked excitedly.
"You need to get to the hospital now, Charlie's died." After a brief moment of silence, she burst into tears. I couldn't handle the sound of her pain. I had to hang up.
The support from the hospital was incredible. At first, I hadn't wanted to see Charlie. But when the time came and he was born, perfectly formed and looking for all the world as though he could be asleep, I decided I did want to cut his umbilical cord. Hannah and I bathed him and put him into the outfit he was supposed to be coming home in. He was placed in a cold cot in a separate room so that we could go in and out to see him.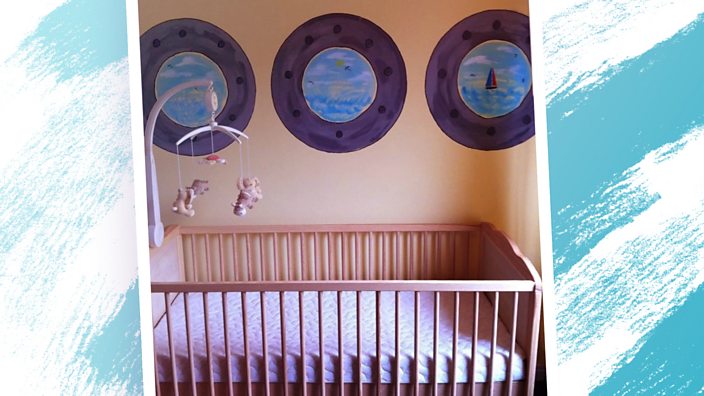 I started planning the funeral straight away. I needed to do something, anything, to distract my mind. After a few days, Hannah was allowed home.
We couldn't face going back to the newly-decorated nursery with no baby in our arms, so we went to live with my parents for a few weeks. Our parents went to our house and completely emptied his room.
During that time, Hannah received bunches of flowers and cards with messages of support. While the odd person would drop off a bottle of beer for me, most of the time the focus was on her loss. Hannah and I were both struggling with our grief, but it was like my emotions were being overlooked.
It's natural for friends and family to ask about the mum and check up on her, and I'm not for one moment saying this should stop. Hannah deserved all that support and more. But it's an example of how dads are often left out of the grieving process and aren't offered help they might desperately need.
At the start, I was comfortable breaking down in front of Hannah because it was so fresh. But as time passed, I bottled up my feelings because I thought I needed to stay strong for her. After the funeral, I shut off completely, not even uttering Charlie's name for six months.
We started trying for another baby quite soon after. We didn't want to replace Charlie but we were desperate for a family. Hannah became pregnant with Poppy in January 2014. As excited as I was for the birth of our second baby, I hadn't properly expressed my grief at losing our first. As time went by, I noticed Hannah was starting to get better, while I was spiralling further into depression.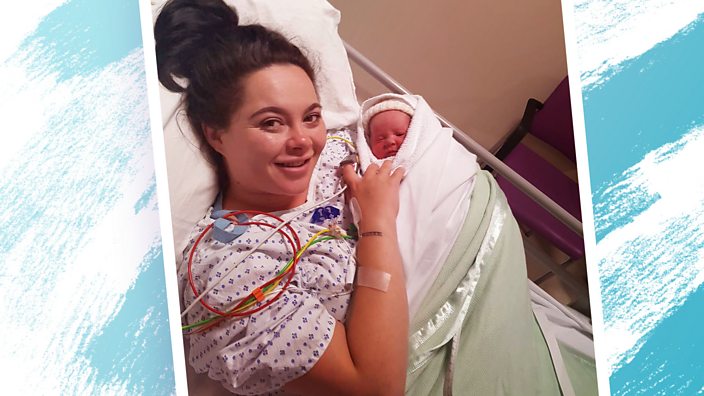 The difference was that Hannah talked. She joined groups online and spoke to other mums who had lost their babies too - it helped her cope. Meanwhile, I felt like my mates didn't understand what I was going through, so I avoided seeing them. Sometimes, I would just lie in bed and stare at the ceiling for hours feeling numb.
It was about five months after Charlie died that the depression really kicked in. I'd gone back to work as a window cleaner and found it tough at times. It was the little things that set me off - like if I was climbing up a ladder and saw a kid's bedroom, I'd break down. Or if I saw a little lad running around with his dad in the street, I'd have to turn away and take deep breaths. Finally, I went to the doctors and they started me on anti-depressants. 
In summer 2014, I decided to find someone to talk to. I started looking online for support groups and was disappointed to find that all the content was aimed at mums. The posts would all start with things like "Good morning mummies, how are you doing today?". It made me think there must be hundreds of men like me out there searching for a safe place to talk, so I decided to create my own online group.
I sat down one night and created a Facebook group called Charlie's child loss charity private men's group. Then, I wrote my first post - explaining who I was, why I'd created the group and sharing Charlie's story. I made it private so grieving dads could post freely. As a response to that first post, a few new members started sharing pictures of their angel babies. It was really emotional. Overnight, I had 30 requests from men wanting to join. 
At first, it was tough to get people to open up. I didn't want it to be all doom and gloom - so I made sure people felt they could talk about things other than child loss like football and what they were having for tea that night.
Over time, the numbers grew. Now, we have 300 members around the world in places like the US and Canada. When our daughter Poppy was born in the autumn of 2014, one of the first things I did after her birth was share the news on the group. The lads there were so happy for us.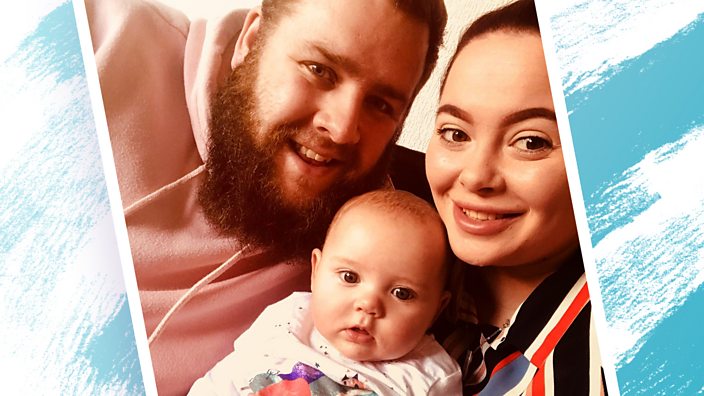 They also helped me through my nerves over the birth of our third baby, Ivy. During the second pregnancy, Hannah and I were both still a bit numb and in shock but this time the terror that our baby might not make it really gripped me. I knew I needed support and posted in the group that I was struggling with negative thoughts. Within moments, there were comments from members telling me that what I was feeling was completely normal. It really helped. 
Learning how to share my feelings with other dads is one of the main reasons Hannah and I have stayed so strong as a couple. It has made me more able to express my emotions and taught me how to open up. Whether it's online or in person, talking helps you through those deepest, darkest times when you feel like there's no end to the grief.
If you have been affected by stillbirth, the following organisations might be able to help:
Tommy's - Funding research, saving babies' lives
Sands - Stillbirth and neonatal death charity
This article was originally published on 21 February 2019