N/A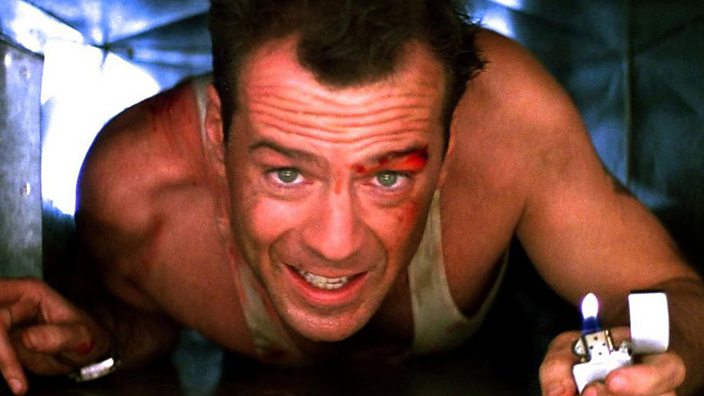 Twentieth Century Fox
People are claiming Die Hard is a Christmas film and it's tearing the internet apart. Again.
What are the criteria for a festive movie then?
Some films just scream Christmas.
Home Alone, The Muppet Christmas Carol, Elf, It's a Wonderful Life, Love Actually.
But it seems that for many, that list should also include a sweaty off-duty cop walking barefoot through broken glass to stop a bunch of German terrorists.
Yep, once again - as happens every year - there's a fierce debate raging on Twitter over whether or not Die Hard is actually a Christmas film. In fact there's even statistics on the matter...
The star of the show, Bruce Willis has commented that he doesn't think it's a Christmas movie either. For him the genre is completely different: "Die Hard is not a Christmas movie. It's a god damn Bruce Willis movie!" he said during his Comedy Central Roast in July. 
OK so the 'no's' have it. Except if you then look at the response to the following tweet, at time of writing, almost double the people chose 'yes' over 'no'. 
Well Bruce Willis might not have the snowy London scenes with Hugh Grant and friends, nor the feel-good message of Miracle on 34th Street.
And the sweat and tears of the film are more reminiscent of the experience of festive shopping than the joy of Christmas itself.
But the 1988 film is set during the holiday period – in fact, on Christmas Eve itself. There's salvaged romance, cheesy lines and at one point John McClane (Willis) even goes down a chimney (well, an air vent. But still).
In any case, every year the topic takes up precious characters in the Twittersphere debating chamber. The Houses of Twitterment if you will.
This year a professional sports team have even offered up their take on it.
But while the battle rages on for this year's debate, lets see who 'won' it last year.
Opening the case against Die Hard being a Christmas film was TV critic Toby Earle.
Deftly countering Toby's argument was public historian Greg Jenner.
Both sides provided contextual evidence to back up their claims.
So in terms of who won the debate last year, it was...a draw?
Back to how people feel about it one year on and the same issue has been given a 2018 make-over.
But are we actually ignoring a far bigger debate?
The long-running discussion has got us thinking about other festive films that aren't actually very Christmassy.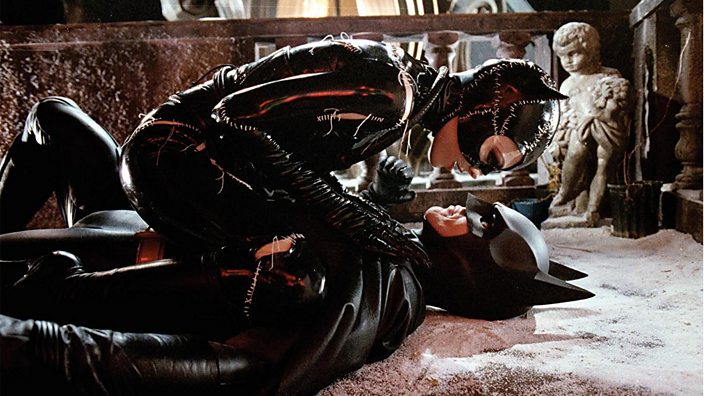 The naysayers will argue that this is a superhero action film that happens to be set around the festive period.
But with exploding Christmas trees, references to deadly mistletoe and a giant present that turns out to be a Trojan horse attack by The Circus Gang, it's hard not to associate the Tim Burton classic with Christmas time.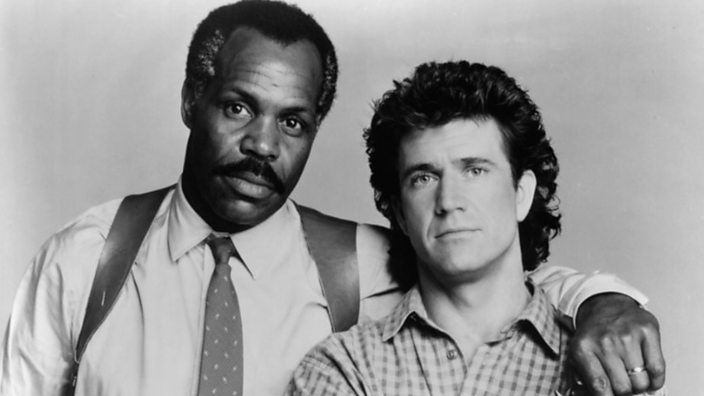 While Die Hard bears the brunt of the Christmassy/not-Christmassy debate, Lethal Weapon did the whole festive action film thing a year earlier, in 1987.
The film has its doubters, but it does do the whole jingle-to-kill trick rather well, opening with the classic Jingle Bell Rock.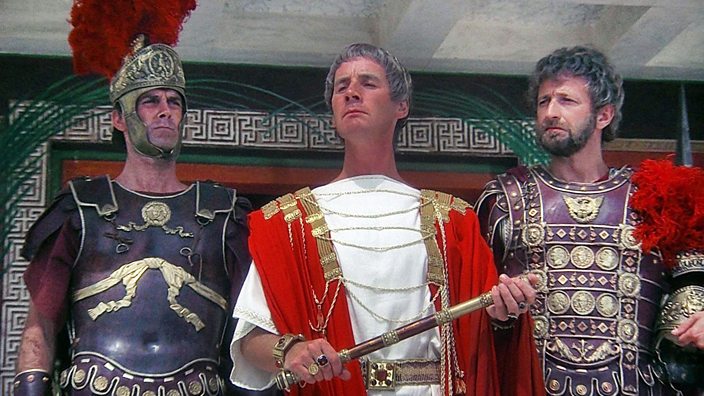 This one goes right to the Nativity story at the very heart of Christmas. The cult Monty Python film follows the story of Brian, a child born on the same day as Jesus, whose life is a series of misfortunes based on him being mistaken for the actual son of God.
The film contains no snow, Christmas trees or Bill Nighy appearances. But sprinkled as it is with the magical fairy dust of the Pythons, it nonetheless has a loyal Christmas following.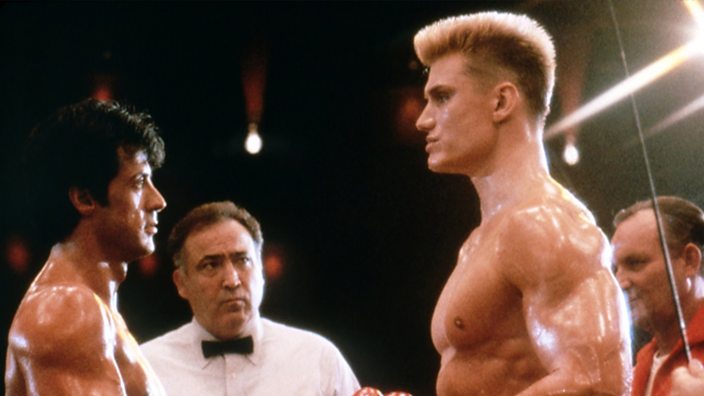 Finally, we have Rocky Balboa's epic battle against Soviet fighter Ivan Drago in the Rocky franchise's most successful instalment.
As well as featuring barely-concealed political messages (the 1985 film was released at a high point of Cold War tensions) it features an epic Christmas Eve battle, a classic Rocky training compilation in a shack on the Russian tundra, and finishes with Rocky wishing his son a Merry Christmas as he watches the bout on TV. 
That's about as festive as a non-Richard Curtis movie can get. 
Which film do you find the most Christmassy? 
Originally published 5 December 2017.