N/A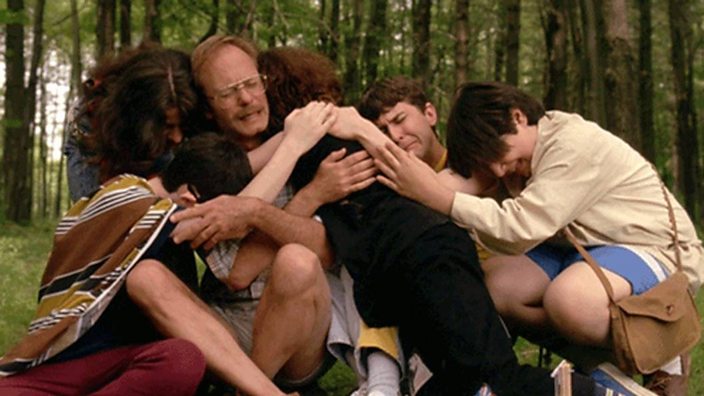 Eureka Pictures
What I learned from going to a 'men's sharing circle'
A few weeks ago, I took part in my first 'men's sharing circle'.
Me and three other men gathered in the living room of someone's north London flat, all complete strangers, and all looking a little apprehensive.
We weren't there to drink ourselves into a hole of sobbing self-pity - which some Hollywood movies seem to suggest is a requirement for men opening up about their feelings - we were there because we needed help.
"There are a lot of men who are very lost at the moment," David Fuller explained afterwards.
While not present at the circle, David, a documentary maker, is currently collaborating with one man who was, the facilitator of the session, 39-year-old Dr. Clive Selwyn.
Together the two are working on a project called Rebel Wisdom, a workshop they hope will "catalyse a movement" among men.
Clive has been facilitating men's sharing circles for around two years. Their purpose is to provide a space for men to have conversations "unlike the ones they have down the pub", about the kinds of things they might feel too uncomfortable sharing elsewhere.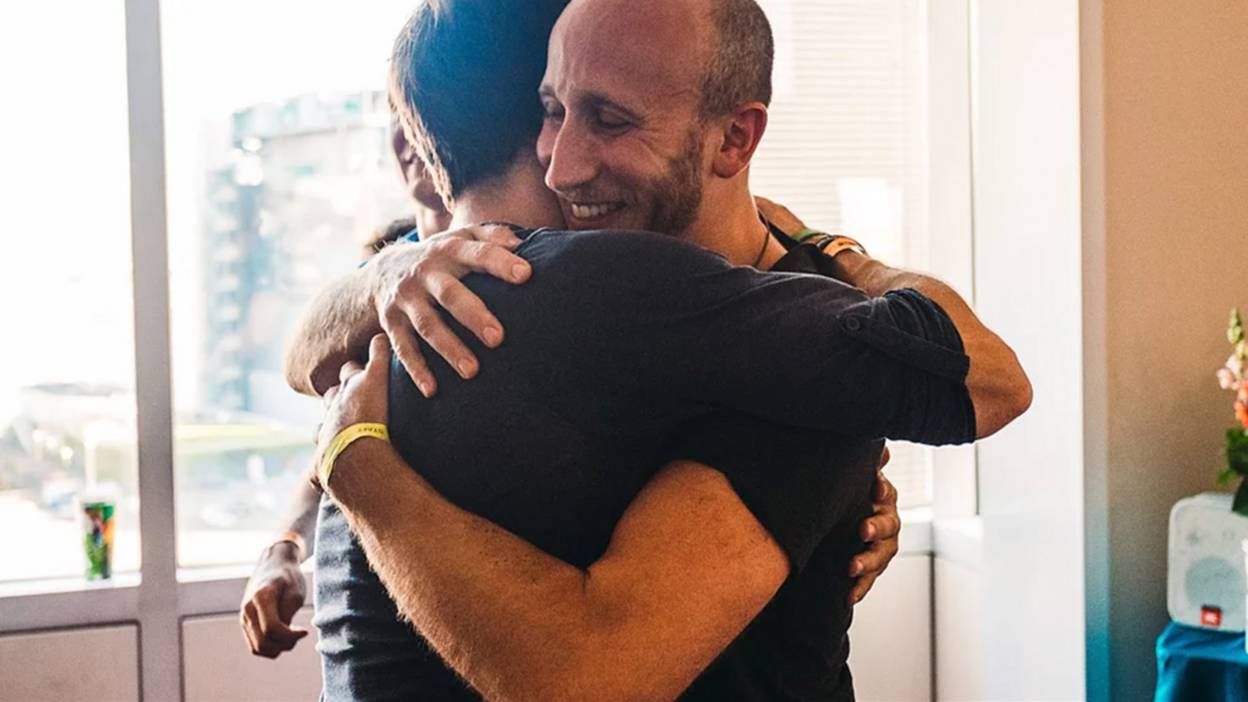 Jason Alfred-Palmer
The men at the circle I attended opened up about body image worries, relationship concerns, their sexuality - the lid had been lifted and people weren't holding back.
"I trained as a doctor," Clive, told me when we spoke over tea a few days later. "I've always wanted to help people and alleviate suffering."
In 2013, the Samaritans published a report calling suicide amongst men "a social inequality issue".
The report found that men are three times more likely than women to take their own lives, with men of lower social classes and in their mid-years at most risk.
While the research was carried out four years ago, another study by the Office for National Statistics, published in February 2017, highlights that when it comes to gender, the disparity remains.
So why is there such a difference between the two? The Samaritans report suggested that "men may feel great pressure to live up to expectations of what it is to be a man".
The report also described conventional 'masculinity' as being "powerful, dominant, aggressive, successful, in control, and never vulnerable".
David explained: "Because of the gender roles that are imposed on all of us, I think a lot of men feel quite isolated, and have been left with a lack of emotional honesty, emotional health, and emotional sophistication".
David's clearly not alone in expressing these concerns. Comedian and actor Robert Webb has also addressed these issues in his new book, How Not To Be A Boy.
When it comes to the way in which these male stereotypes have influenced him, he told Channel 4 News: "The more I thought about it, the more I realised that that had caused problems in my own life." He added: "We're almost training boys to ignore their feelings."
Experts have also reached the same conclusions. Back in 2012, in her popular TED talk, Dr Brené Brown, a research professor at the University of Houston, explained: "Vulnerability is not weakness, and that myth is profoundly dangerous."
She also argued that shame among men is primarily caused by just one single thought: that we should not "be perceived as weak".
David thinks changes to our working lives have also heightened men's feelings of emotional isolation.
"Men used to do big jobs together in factories or mines," he said. They experienced "camaraderie and connection" through work that's harder to come by in the modern workplace.
"Men often connect with each other, and find out who we are, through doing things together," he explained.
That's where men's circles come in - giving an opportunity to create a "shared connection with other men", like the ones we had in the past.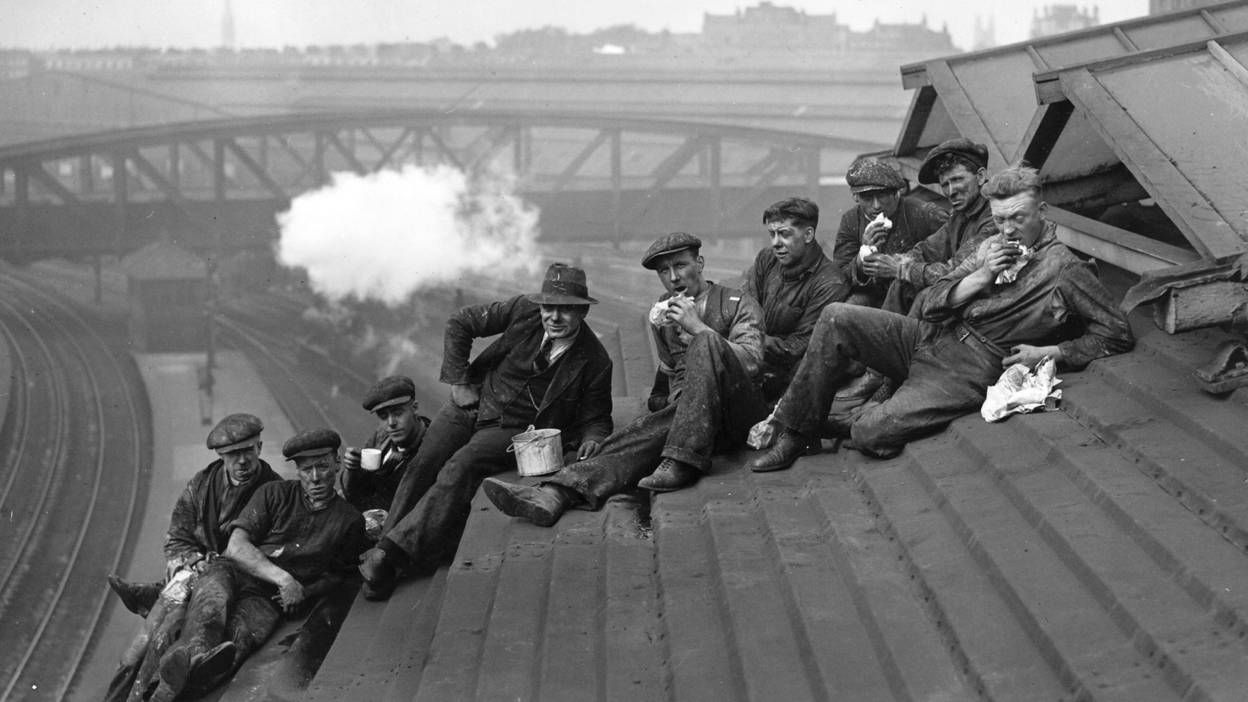 Getty Images
This perhaps explains why men's sharing circles are growing in popularity. There are now several groups throughout the UK, as well as in Spain, USA, and Australia.
Next month, the three-day Nordic Men's Gathering will take place in Sweden, with the purpose of "exploring the opportunities and challenges of being a man in the 21st century".
Clive's circle began with five minutes of silent meditation, after which we were each allocated 10 minutes to just talk about whatever we wanted before being given feedback from the other men – that was, if we asked for it.
I was taken aback by how candid everyone was. I asked my fellow attendees if they would have been as open if there had been women present.
"Absolutely not," one told me. "I would never have felt comfortable sharing some of the things I did if there had been women here."
Another told me that he "wouldn't have been able to stop thinking about whether he could sleep with any of the women".
Clive explained: "When you put men and women together, there is a polarity between them, whether there's sexual attraction or not".
The group ended with everybody hugging as they said goodbye to each other. As I headed home, I felt renewed gratitude for my friendships, and thought that anything which encourages people – men or women – to be more true to themselves, to be healthier and (hopefully) happier, can only be a good thing.