N/A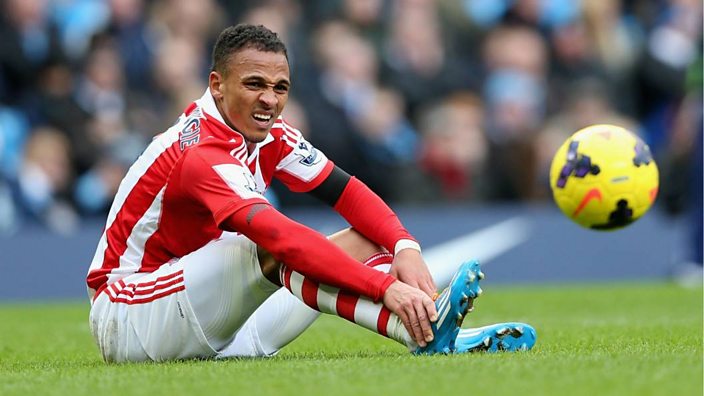 Getty Images
You really can't put a price on these #TransferDeadlineDay memories
#transferdeadlineday is upon us again, with the same regular certainty of night following day, journos requesting interviews through Harry Redknapp's driver-seat window, or someone mentioning Peter Odemwingie.
Chelsea seeking to create a new British invasion, Craig Shakespeare getting a sweat on, Klopp doing the in-out hokey-cokey, Guardiola looking to assemble a team to defeat the Night King, and Arsene Wenger, well, looking forward to having a bit more disposable income.
Over the years, the final day of the window has given us drama and farce in equal doses. Overall, though, it's given us memories. Unforgettable memories.
To whet the appetite, let's reminisce on some vintage #transferdeadlineday moments…
Chris Sutton becoming Blackburn's then most-expensive signing
Over that geezer on the left...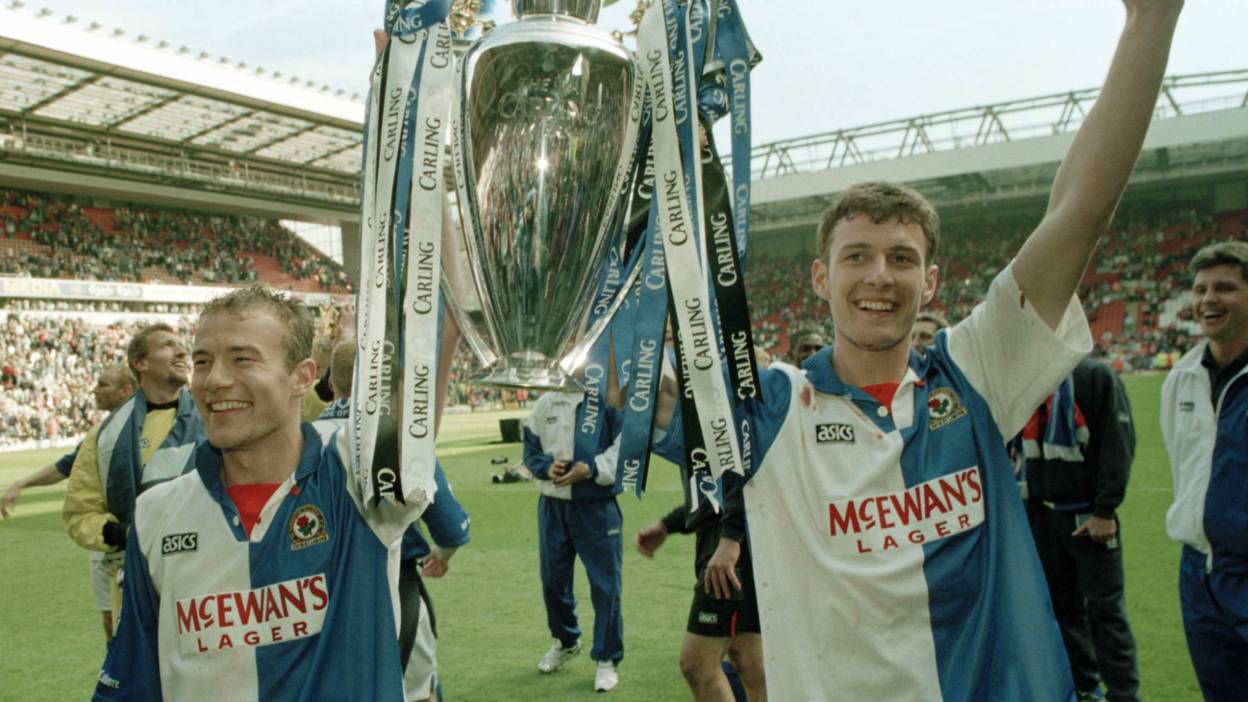 Getty Images
These two young Argentinian hopefuls arriving at a place called Upton Park
And signing a contract with this bloke, who calls himself 'Pards'.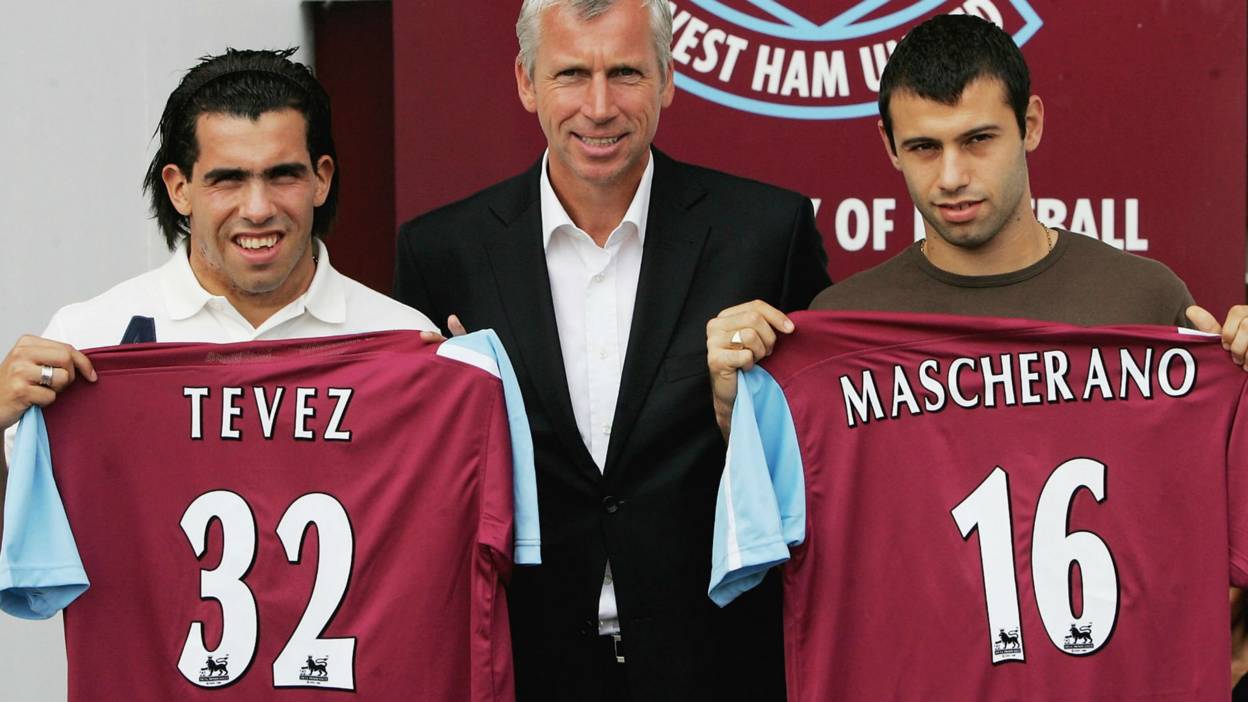 Christopher Lee/Getty Images
Andy Carroll becoming the most expensive British footballer ever at the time
What happened to that fella on the right?...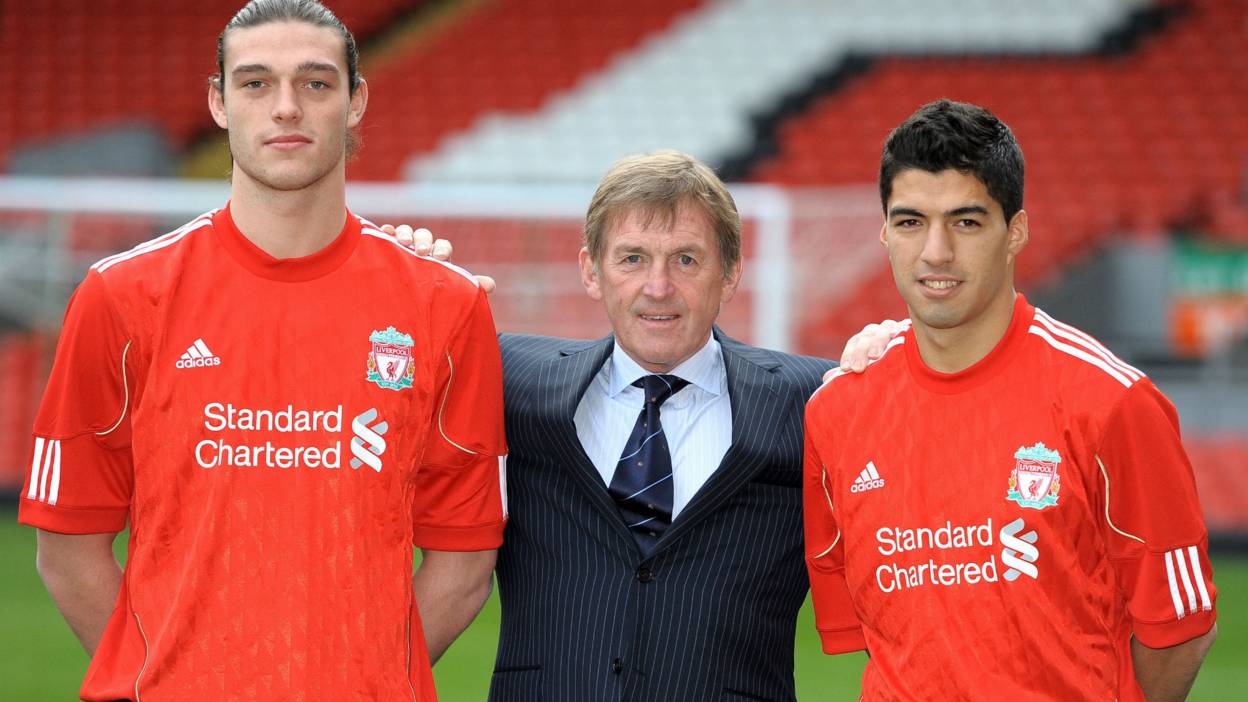 Andrew Yates/Getty
Or Peter Odemwingie* earning himself a very expensive parking ticket
(*There we go – we mentioned it. Can you believe it took six paragraphs?)
Live outside broadcasts among the fans
Another aspect of vintage #transferdeadlineday. This is when we common folk were invited to be part of the show - an admirably open-minded invitation by broadcasters. It all began innocently enough, fans would cheer as the presenter announced their new signing, yet over time, with the lure of live TV and 'bantz' becoming too much, fans decided to up the ante - they brought along inflatable accessories (not all of them suitable for daytime telly) and generally attempted to outdo each other.
But by 2013/14, fans started to recognise the power they held. They started to take over the show. The fans were #transferdeadlineday. And they knew it…
In the end, something had to give.
When that fan outside Everton playfully tickled the earlobe of Alan Irwin with a sex toy, the drawbridge was drawn up. The next year, journalists were moved behind club gates, or to the safety of cloistered training grounds.
However, foreign broadcasters continued to operate in public...
Ah, the outside broadcast. Ultimately, what we learned was that the general public can't be trusted to have nice things. But we'll always have those memories.
Yeah, this year we might just stay indoors.
And, guess what (shameless plug), you can follow all the drama on BBC Sport, so set that tab up, get that finger primed over the refresh button and make sure your boss doesn't catch you not doing any work that day – because we won't be held responsible.