N/A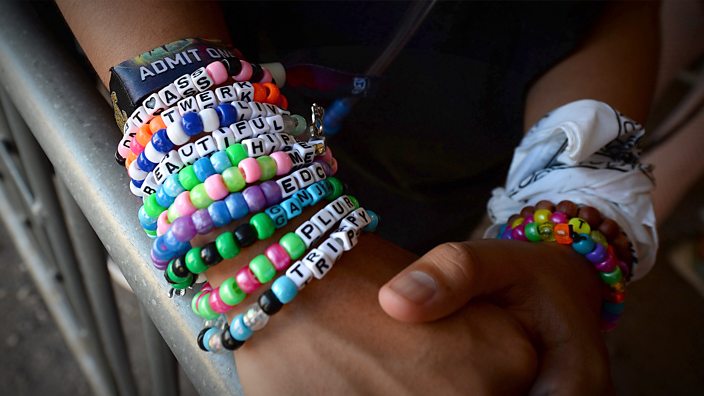 Getty
Is this the most wholesome thing to ever happen at a rave?
After a video of two US ravers holding hands and crying went viral, we found out what was going on
When you think about raves you picture flashing lights, thumping bass, and often questionable dancing.
The pair were at nightclub in Arizona in the US, but instead of dancing they started what looked like a ritual with hand signals.
In the video, the girl gave the boy a small bracelet, and in return he gave her a massive, blue-beaded bangle.
This exchange provoked a lot of emotion and quite a few tears were shed. But some Twitter users watching the video were a tad confused about what was going on.
We spoke to the people in the video to find out what was really going on - and, it turns out, it was all incredibly cute and wholesome.
Close friends Hailey Sauer, 19, from Albuquerque, New Mexico, and Matt Hernandez, 20, from Coachella, California, are both EDM (electronic dance music) enthusiasts. According to the pair, trading 'Kandi' bracelets is a popular ritual in American rave culture.
These are handmade, brightly coloured bracelets made from beads and elastic, or larger bracelets called 'cuffs'.
Hailey said: "Each piece is made specifically for someone, so each one takes time. Especially cuffs like the one I received.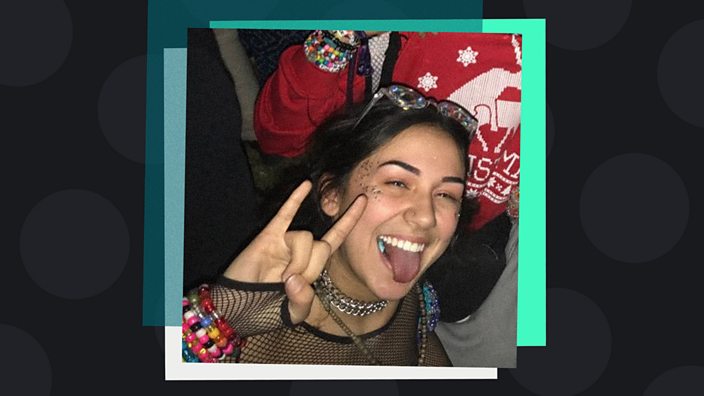 "They take HOURS to make, it was made specifically for me, so I got really emotional."
According to these loved-up BFFs, people exchange Kandi at raves as a sign of appreciation for their besties. This ritual is called P.L.U.R., which stands for Peace Love Unity Respect.
The hand movements Hailey and Matt can be seen making in the video represent the words of P.L.U.R. Hailey said: "In the EDM community we don't shun anyone or anything.
"It's all about accepting everyone for everything. It's always nothing but love for everyone and everything."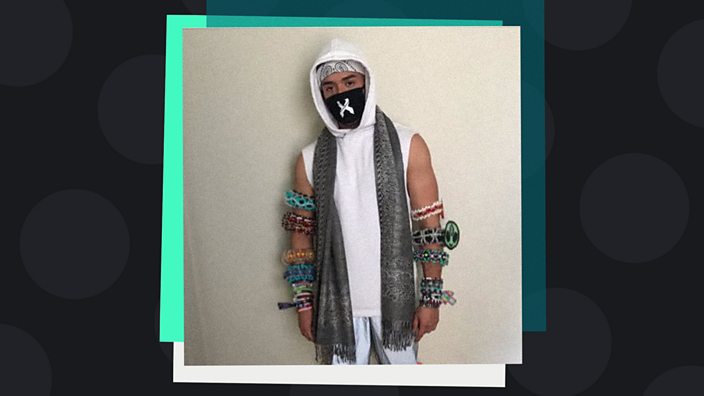 It took Matt three days to make the cuff for Hailey, and it was a surprise for her birthday. Hailey said she also got emotional because it was the first time she had seen Matt for months.
She said: "About four months ago I moved away from California to New Mexico, and I haven't seen one of my greatest friends for all those months. When I saw him again, he had made that for me without me knowing. It was just a sentimental moment for me."
Not only do the beads represent friendship they are a key fashion trend for US ravers, and the more bracelets the better. 
For instance, when Matt goes to raves his arm is completely covered in them - he has even got one with an alien on it.
Matt, who calls himself a Rave Uncle, says: "They're not that heavy, you definitely get used to them. It keeps me warm during cold festivals."
Some even go a step further and create necklaces with cartoon characters which look like they are made from Hama beads.
So Kandi bracelets are a super cute and funky form of friendship bracelets for ravers. This is the kind of positivity we need in 2019.
Also Hayley and Matt are definitely #FriendshipGoals! And Matt probably has the brightest trousers ever!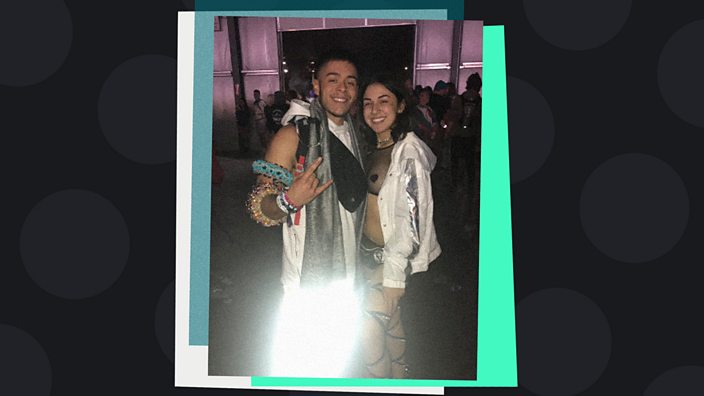 According to Hailey, Kandi bracelets are more of a US trend and it does seem to be the case that trading bracelets is not really a thing in the British EDM scene. Yet.
Personally, we think that in these politically troubled times UK ravers could do worse than spread a little bit of Peace, Love, Unity and Respect.