N/A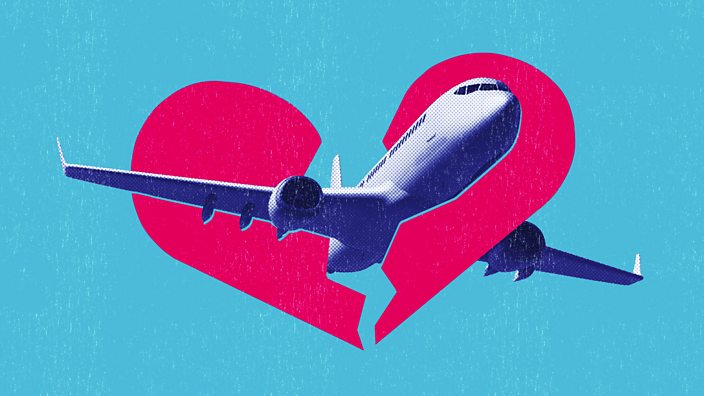 BBC Three / iStock
Heartbreak Holiday: 'We broke up on the flight'
Five unlucky holidaymakers share their vacation relationship meltdowns
That first big holiday away without your parents is a rite of passage. It's a chance to spread your wings, get sunburnt, snog the wrong people and generally live it up away from prying eyes.
But whether you're away with mates or your bae, there can be pitfalls. Like when your plans for carefree fun are scuppered by a drunken row with your BFF. Or when you end up getting dumped by your girlfriend while you're sharing a hotel room.
And it's not just we mere mortals who sometimes fall victim to stinker vacations - Taylor Swift was once papped looking glum sitting alone on a boat after she and Harry Styles reportedly split up on their Caribbean holiday. We feel your pain, Tay-Tay.
So, as BBC Three's new reality show, Heartbreak Holiday, kicks off we hear from a few young people who went on holiday and got burned - and not from spending too much time on the sun lounger.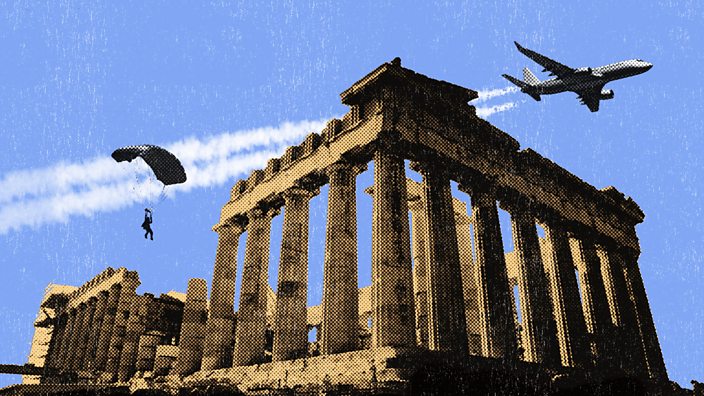 'I dumped him on the flight'
Maybe it was cabin fever from the long-haul flight or maybe I just couldn't bear the thought of spending one more second with my possessive long-term boyfriend - but I'd just yelled at him that our relationship was over.
In the months leading up to our 'romantic' holiday to a Greek resort, I'd moved to university, made new friends and our lives had started to drift apart. We both knew it was happening but, until then, we weren't ready to face it.
Tensions finally boiled over during the flight. We started bickering about my new uni mates. He confessed that there was one guy he suspected of fancying me, and said he found it tough to deal with.
It felt like he was accusing me of something. Overcome with anger and emotion, I blurted out that our relationship wasn't working. We didn't speak much after that. Instead, we plugged into our devices and tried to forget the other person was there.
But we still had to, somehow, get through a two-week holiday together. The staff at our hotel assumed we were on our honeymoon and, when we arrived in our room - which only had a double bed - we found a cake with the word 'Congratulations!' scrawled across the top in colourful icing next to a bottle of sparkling wine.
During the day, we could avoid each other with relative ease. I mainly sunbathed by the pool and he preferred to stay inside, making the most of the hotel's wifi. I also managed to stay out of his way by making friends with some of the bar staff at the resort. I'd go out for the evening with them in a bid to give us both some much-needed space. 
Most nights, we slept back to back in the double bed - as far apart as possible and fully clothed in pyjamas. One night, though, we'd both been drowning our sorrows separately and bumped into each other stumbling back to the room. We started talking, then crying, and then had some 'break up sex'. But, after that incident, he went to sleep on the sofa and we never spoke about it again.
When we got back to the UK, I dropped off some of his things at his work and I haven't spoken to him since. And I haven't been back to Greece either.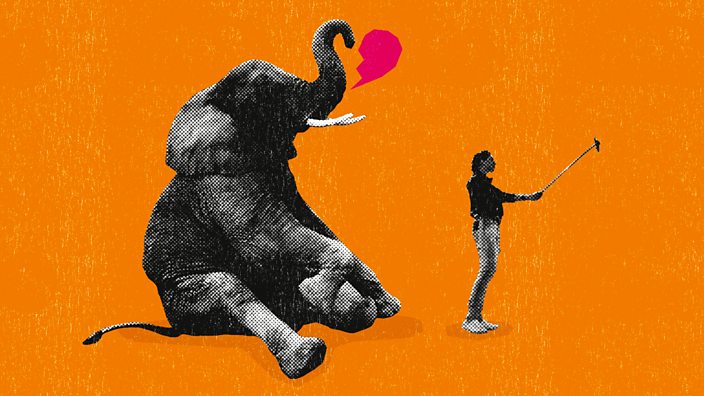 'I cried in front of the elephants'
I sat in the rain at the zoo in Vienna for over an hour, crying, watching the elephants go by. All I could think was: 'I want to go home'.
I was visiting the city for my 21st birthday a couple of years ago with my boyfriend of more than two years. We'd had a few arguments in the weeks leading up to the holiday but nothing out of the ordinary. I had no idea he'd started to feel differently about us.
I was ridiculously tired when we landed - I worked in a bar and had been on the late shift the night before - so I crashed out at the hotel. 
My boyfriend woke me around noon and we headed out to get some lunch. Even then, I was still oblivious. We sat down in a cafe and he just came out with it: he wasn't happy with our relationship and wanted to end it.
I was so shocked I nearly choked on my burger. I didn't expect any of it, especially because we'd just landed in a foreign country and were about to spend five days there together. Once we got back to the hotel, I cried my eyes out and we had a horrible row.
We survived the first night by pulling the beds apart. The next morning, I left the hotel and found myself wandering around the city. Somehow, I ended up at the zoo, hoping the animals would be a distraction and might even lift my spirits. It didn't work but it was just good to have somewhere to go and cry in peace.
I spent most of the holiday exploring the city - which I fell in love with - but I dreaded going back to the hotel each night. 
A few weeks after we got back, my now ex-boyfriend sent me a text apologising for how he'd treated me while we were away. I didn't text him back.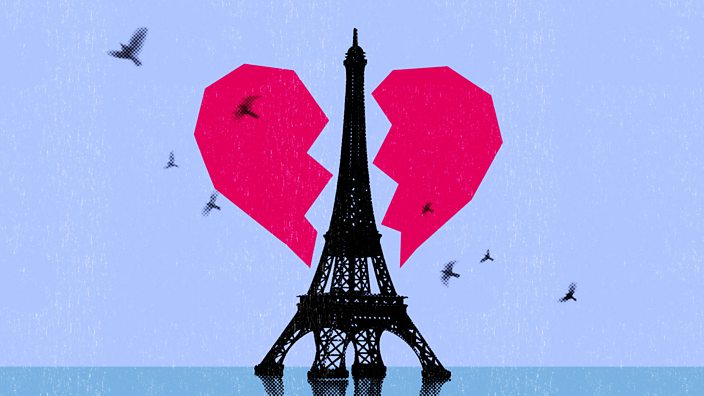 'The City of Love turned sour'
It was our first holiday away together. My boyfriend and I hadn't been together for very long - only a few months - but he was the first person I'd ever dated. I was 18 and we were madly, head-over-heels in love. To celebrate the fact that I was finally in a RELATIONSHIP, I booked what I thought was the most romantic trip possible: a weekend in Paris.
The holiday, though, began to unravel before we even left the UK. It turned out that we had very different personalities. He was totally relaxed and I was incredibly up-tight. We bickered about everything, from how much we should pack - I needed extra clothes, just in case, you know, I got shat on by a pigeon - to how early we should get to the train station for the Eurostar - at least three hours, according to me, even if that meant rolling out of bed at 4am.
The journey went smoothly, mainly because he snored the whole way. I amused myself scoffing pastries and staring at the view. But once we arrived in the City of Love, relations went rapidly downhill. He wanted to visit the city's big museums but I was only interested in edgy art galleries and cool nightclubs. And for some reason, I found myself unable, or unwilling, to compromise.
Even after he endured a night of banging French electro in a sweaty basement, I still refused his request to go up the Eiffel Tower. Admittedly, I was terrified of heights but I pretended it was mainly because I couldn't be bothered to queue for hours with all the other tourists. Looking back - I fully admit - I was being a brat and he told me as much, shouting at me in front of the bewildered onlookers. Of course, I shouted back and we ended-up storming off in different directions. He returned to the queue and I took myself off to a nearby bistro to cool down.
By the end of a pretty miserable weekend - where we'd done more arguing than shagging - I wondered if he was going to dump me. We were barely speaking beyond perfunctory grunts, and our final dinner was spent moodily pushing the food around our plates, avoiding eye contact at all costs.
It wasn't all a waste, though. As we boarded the train back home I decided to swallow my pride and apologise for how I'd acted. To my relief, he accepted my apology and both of us broke down in tears. In the emotion of it all, I ended up blurting out that I loved him and, thankfully, he said it back. We spent the journey home curled up together, drinking fizz and even laughing at some of the more ridiculous moments of our weekend.
That trip taught me that to make a relationship work I had to learn how to compromise and accept that I wouldn't always get my own way. And that putting too much pressure on romantic situations was almost a guarantee they would go badly wrong. Thankfully, we survived our holiday to Rome the next summer without wanting to kill each other. And lasted another four years.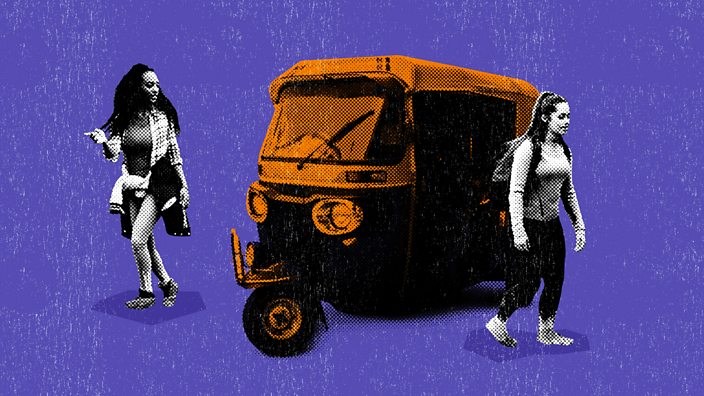 'My holiday fling ruined my friendship'
My dad had recently died and I was finding it hard to cope. I had started turning up to work hungover or, worse, still drunk from the night before, and my boss's patience was wearing thin. After yet another bout of muffled crying in the loo, I went back to my desk and started looking at flights to Thailand. I needed to get away.
A good mate was already out there travelling. She'd been posting envy-inducing photos on Instagram for weeks and I'd talked vaguely about meeting up with her. I was single and had some inheritance from my dad which I had been wondering what to do with. I emailed her before I had time to change my mind and two weeks later I was at the airport, calming my pre-flight nerves with a pint.
The minute I landed in Bangkok, any fears I had about travelling solo evaporated. I loved the city - the noise, the heat, the street food, the rickshaw rides. Even the fact that crossing the road was like playing a giant, heart-stopping game of chicken.
By the time I got down south to meet my friend, I felt better than I had done in months. I turned up at the beautiful village on the beach we had picked as our meeting point but there was no trace of her.
I found an internet cafe and checked my email. There was a message waiting for me. She was really, really sorry but she'd met this amazing group of backpackers and taken a detour to a yoga retreat. She'd be with me tomorrow latest, she promised. Determined to maintain my chill, I found a hostel and settled down on the beach with my book.
She showed up the next day with a group of six yoga nerds. They were all wearing harem pants, carrying yoga mats and seemed only able to sit in the lotus position. When I mentioned that I'd managed to locate the village's only cocktail bar, they all looked at me disapprovingly. "Booze is bad for the chakras," said one woman, tutting.
I glanced over at my friend, hoping she might come to my rescue, but her eyes were fixed on a guy at the fringes of the group. He was distinctly hot. "I've actually got some beers in my bag if anyone wants one," he said, looking right at me. My heart skipped a beat. I nodded and he grinned conspiratorially at me. My friend frowned.
That evening, while they all contorted their bodies into odd positions on the beach, he and I got chatting at the bar. He was French, from Marseille, and his accent was the sexiest thing I'd ever heard. I had just ordered a cocktail when my friend appeared, looking disgruntled.
"Can I have a word please?" she hissed, grabbing my arm and pulling me out of earshot. "Look, I like him. He's been teaching me yoga, and I've been showing him how to paddleboard. I've been single for ages. I need this."
"Ok," I said slowly. "I get it, I'll go." Part of me wanted to protest that I'd been having a tough time too, but her steely glare shut me down. 
The next day, while she was at yoga practice, I bumped into him on the beach and we got chatting again. He'd rented a moped. Would I go for a ride, he asked - tucking his dark hair behind his ears. Somehow, I found myself saying yes, glancing nervously over my shoulder. We rode around the village and off into the jungle, my arms gripped tightly around his waist. 
At sunset, he parked the moped on the clifftop and pulled a bottle of wine, a corkscrew and two coconut pancakes out of his backpack. It was magical.
"Could you be any more French?" I said, just before he kissed me.
When we got back to the hotel several hours later, my friend was standing outside my room waiting for me with her arms crossed. Her eyes flashed with rage. "I'm leaving tomorrow," she said. "And I'm not telling you where I'm going. I never want to speak to you again."
Taken aback by the force of her anger, at first I tried to apologise and calm her down. "It was just a kiss," I lied, as she slammed the door to her room firmly in my face. "It's not my fault he fancies me!" I added, defiantly.
The next morning she was gone. French guy and I travelled together for a while, until our routes diverged. He found someone else to flirt with - and I headed off alone, ready for adventure. A few days later, I visited an elephant festival and, for the first time, felt deeply sad I couldn't share it with my mate.
On my return, I tried to make it up with her but it was never the same. Although part of me still cherishes that clifftop memory, a bigger part of me is sad that I lost my friend's love and support at a time when I needed it the most.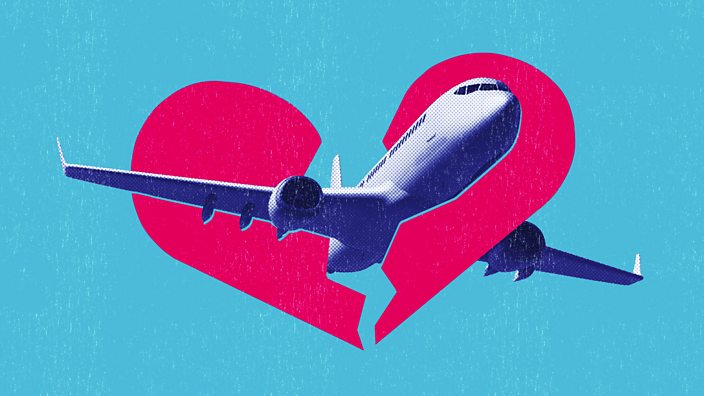 'I got sent home from holiday'
"There's a flight at 3pm tomorrow, get on it."
Those were not the words I thought I'd hear four days into my trip to Italy with my new BFF from uni. But, after a lengthy post-beach shower, I was reaching for my towel when the door of our shared bedroom busted open and my friend came in, screaming at me, holding my phone.
"I've read all your text messages!"
Embedded within my normal everyday texts with my boyfriend of the time were complaints and niggles about my friend's behaviour during our trip. Complaints which she had now read, without my permission (obviously), while I was in the shower. Awkward doesn't quite cover it.
We'd met and bonded during the excitement of Fresher's Week. From nights out to sleepovers - we had so much fun getting to know our new city and uni life. But soon it turned out that maybe we weren't quite as compatible as we'd first thought.
The warning signs were there. During our second term, she started acting a bit oddly when I got a boyfriend. If I wasn't spending enough time with her, she would get in a sulk which could last for days. So, when she suggested we take a trip to her parent's holiday flat that summer, I saw it as a chance to get the friendship back on track.
From the minute we landed, my friend started to take issues with the way we both looked. From insisting on multiple outfit changes when she didn't get enough compliments on nights out, to comments like, "Could you adjust your sunbed so my legs look longer than yours?"
In response, 'vain' and 'desperate' were two words I had used to describe her behaviour in frustrated texts to my boyfriend. I'd been ill, so was irritable and less measured than I maybe should have been with my offhand comments. They really weren't nice, and I shouldn't have talked badly about someone who was meant to be a mate. But I never imagined she would go through my phone while I was in the shower.
Amid the shouting, she instructed me that there was a flight at 3pm the next day, and ordered that I get on it. Not being able to get in touch with my mum, who had taken my grandma on a cruise and was at sea with no signal, the only family member I could turn to was my teenage brother. With both of us in a panic, he was able to transfer over enough extra money so I could afford to change my flight.
A sleepless night and £200 later, I was on my way home. Setting up a passcode for my phone officially marked the end of the worst holiday I've ever been on.
The plot twist? We were moved into the rooms opposite each other in our second year student house a few months later...
Identities have been changed to protect anonymity.
This article was originally published on 21 August