N/A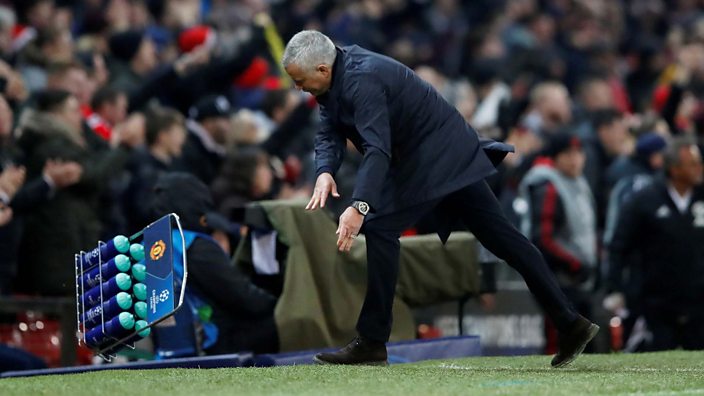 Reuters
Jose Mourinho trashes drinks crate, internet loves it
It was undoubtedly the highlight of Manchester United's Champions League win on Tuesday
However for many, Manchester United's progression to the latter stages of European football's top competition, in what has been an otherwise disappointing start to the season, was not the biggest bit of news.
That prize went, perhaps unsurprisingly, to Manchester United manager Jose Mourinho, who managed to overshadow his team's achievement by becoming an internet meme.
When Marouane Fellaini - who overcame the shock of losing his mascot - fired in United's stoppage-time winner, Jose lost his proverbial poop, going full London Calling (seminal 1979 album by post-punk outfit The Clash, if you didn't know), and trashed a crate of the players' drinks bottles. 
It was definitely the most enjoyable moment of what had been a pretty drab game and the people of the internet decided to give it their best.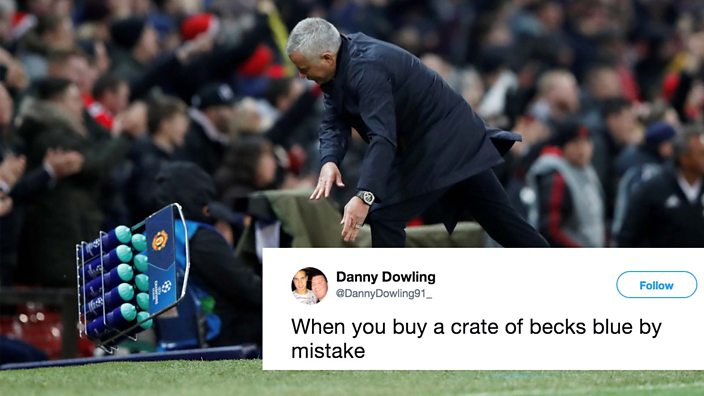 Although, it should be said that it seems the water bottles were OK after the incident.
Let's leave the final word to Manchester United YouTuber Mark Goldbridge. His simple "what's he doing?" speaking for the whole football world here.