N/A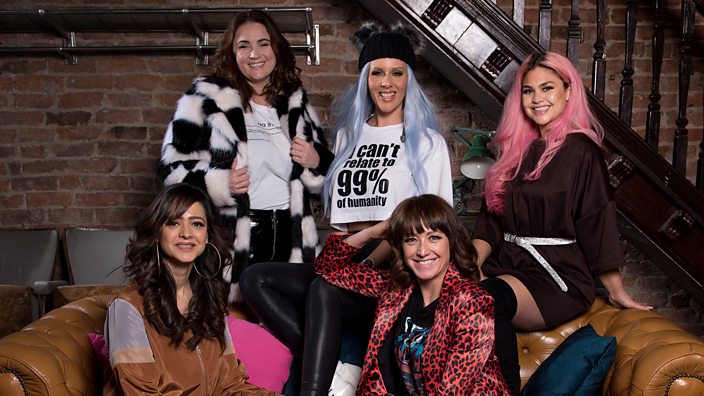 BBC / James Stack
How it feels to live like your 21-year-old daughter
Five mums got to relive their youth - but did they love or loathe being part of Gen Z?
Being 21 again is something most parents can only dream of. But, for one group of women that dream came true… for a little while, anyway.
Living together in a house in Liverpool for 21 days, the bewildered mums were immersed in the worlds of social media, body issues, zero hours contracts and sexual fluidity to get a better grasp of the lives their daughters lead.
One of the stand-out moments for Harjit was when she got the chance to explore gender and sexual fluidity at a raucous 'Queer Bingo night' where she met trans man Charlie, and Lois, who identifies as non-binary.
"I didn't know anything about transgender or non-binary people, so my whole world has been opened up," she says.
To go undercover, Harjit - whose daughter is 23-year-old marketing executive Kiran - was given a fashion-forward new wardrobe featuring towering stilettos, a bronze-coloured boiler suit and two-and-a-half inch nail extensions.
Harjit found the nail extensions particularly tricky to handle, saying they made it hard to do basic tasks like washing her hair or cooking dinner.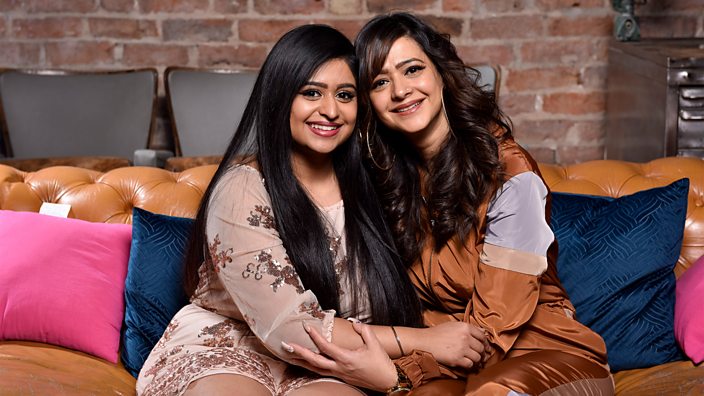 Harjit, who works in IT, had to wear a lot of make-up which, she says, really did make her feel much younger. "Plus they changed my hairstyle from quite conservative to something a little more sassy," she adds.
Meanwhile, Devon's mum Joanna, a dance teacher and choreographer, says her makeover - she was given a blue wig, wet-look leggings, crop tops and white boots - has now freed her up to make bolder choices when it comes to her style.
"I feel like I have more confidence now to try new clothes and colours, whereas before I was a little stuck in my safe, boring routine," she says. "Life's about pushing boundaries, right?"
Both of the mums say that, when they were 21, they were forced to act more like adults than their daughters now are.
"I grew up in a strict, traditional family where we weren't encouraged to get an education and, because I got married and had kids so young, I had to be a bit more sensible when I was younger," Harjit says.
Harjit - who has been married to her husband for 28 years - had her first child when she was 19 and gave birth to Kiran when she was 23. "I wasn't hanging around with other young people. Instead, I was just concentrating on work and raising my family. My whole life revolved around my kids."
Joanna, too, agrees she had to grow up very quickly. "My experience of being a 21-year-old could not have been more different."
By the time she was that age, Joanna had lived on her own for six years after leaving home at 15 while studying for her GCSEs, and had given birth to Devon, who is now 20.
"I didn't party, I didn't drink, I worked part-time as a dance teacher, and Devon was my entire world."
Joanna also spent lots of time in and out of hospitals attending appointments for Devon's hearing impairment and her physical condition, Proximal Femoral Focal Deficiency (PFFD), which means she uses a prosthetic leg.
"That was just the way it was. It was never a particularly carefree life, I guess."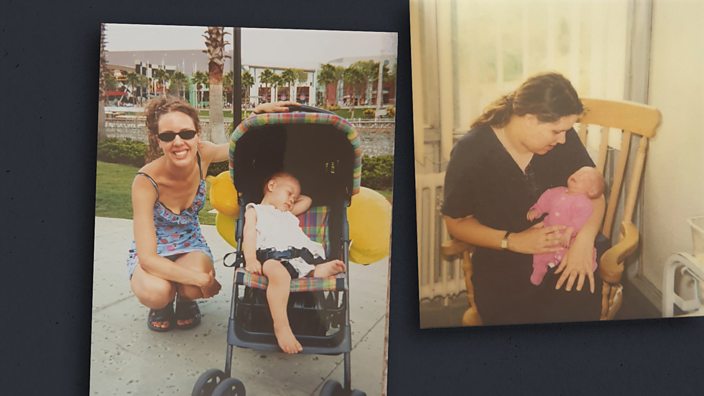 But each of the mums say their physical transformations - and taking part in selfie shoots, trying their hands at becoming YouTubers, sampling online dating apps and speaking at a feminist political rally - had a big impact on their personalities and their relationships with their daughters.
"It's absolutely brought out the fun side of me," Harjit tells me. "I used to be much more serious but, after adopting a more carefree persona on the show, I've definitely calmed down a lot.
"I think I'm less 'mumsy' nowadays. All my family and friends laugh at how different I am."
Kiran's noticed a big difference in her mum's approach to life: "I noticed a massive change in her personality. She doesn't take things so seriously and we enjoy ourselves a bit more."
Salena, a mother-of-two, says that living in her daughter's shoes has had a profound impact on their relationship. Millie is very politically active and campaigns for LGBT+ and refugee rights.
"Millie is so outspoken about her views and opinions whereas I am quite shy," she says. "But this experience has taught me to stand shoulder to shoulder with her and to be proud, rather hide than in her shadow."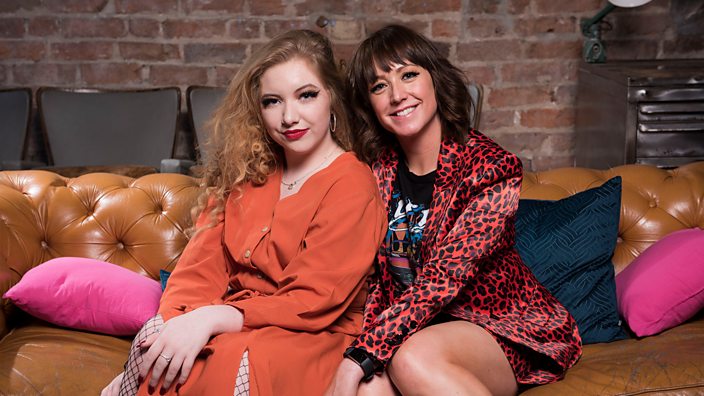 Salena was even encouraged to give a rousing speech at the London Women's March: "I've spent this time meeting some incredible people who've shown me that being female is not just a box to tick or a statistic, it's not about how you look, what you wear or even which body you were born in, it's about who you are in your heart that matters.
"I say to you, Millie, be whoever you want to be and live however you want to live your life. Don't ever let anyone or anything hold you back."
Devon, meanwhile, is thankful that her mum Joanna now has a better understanding of how - and why - she likes to show off on social media.
"Mum never understood why I posted racy pictures on my social media but after the show, she realised that it is a type of escapism for me from my disabilities. I don't always have to be 'the girl with a prosthetic leg' or 'the girl who's profoundly deaf'."
Other memorable moments for the mums included going double dating.
"I was shocked at how forward and crude some people are from their very first message on dating apps," says Joanna. "I also think it's just way too convenient. I mean you can literally shop for a partner any time of day from the comfort of your own house."
Joanna says her double date with daughter Devon was "terrifying" and she was surprised at how much alcohol her daughter put away. "I was shocked at how much alcohol Devon drank but when she ordered double shots, I couldn't say anything because the guys would have heard," she says.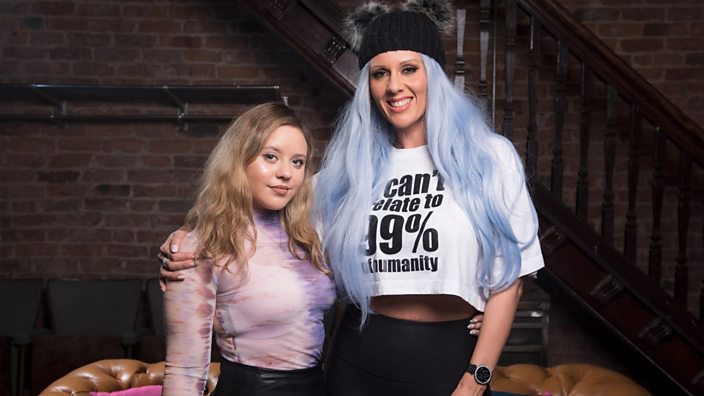 At the end of the night, though, they were relieved to find that the date had gone well and that their potential suitors never clocked that they were, in fact not cousins but mum and daughter.
"I actually impressed myself that I got away with being in my 20s and that we got through the night without Devon accidentally calling me 'mum'."
Each of the mums got a mixed reaction from family and friends to their age-defying transformations on the show. Salena's brother, for example, asked if she was going through a mid-life crisis and Joanna's seven-year-old daughter, Drew, hated her blue wig so much that she demanded it be taken off immediately.
Harjit, though, has one very supportive fan: her husband.
"I wasn't sure how he'd react but he absolutely loved the transformation.
"He couldn't believe it."