N/A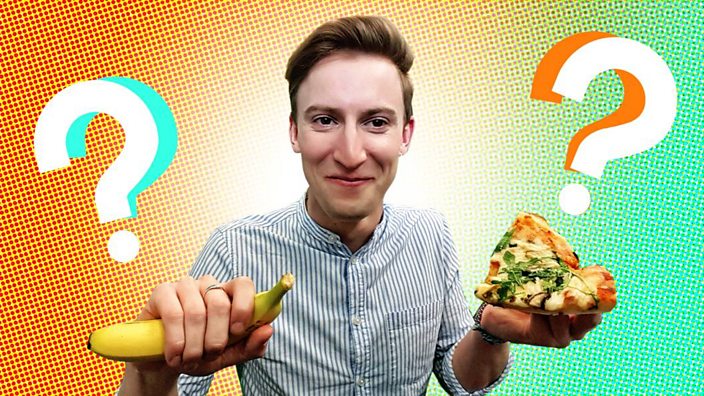 BBC
Can changing your diet make you happier?
I have a history of mental health problems. I was diagnosed with ADHD nine years ago, and with OCD, generalised anxiety and SPOV (an intense phobia of vomiting) in 2016. Panic attacks have also been a dishearteningly regular feature in my life.
Which is why I actively seek out anything that could make life easier. When I heard there was a relationship between mood and food, I was intrigued.
We all know diet affects physical health, in bad ways and good.
Now, there is growing evidence that what we eat affects our mental health, too.
Two of my favourite foods, doughnuts and muffins, are among the baddies. One study found that eating mass-produced baked goods might affect our risk of developing depression.
Another showed that increasing levels of zinc in the diet can actually treat depression.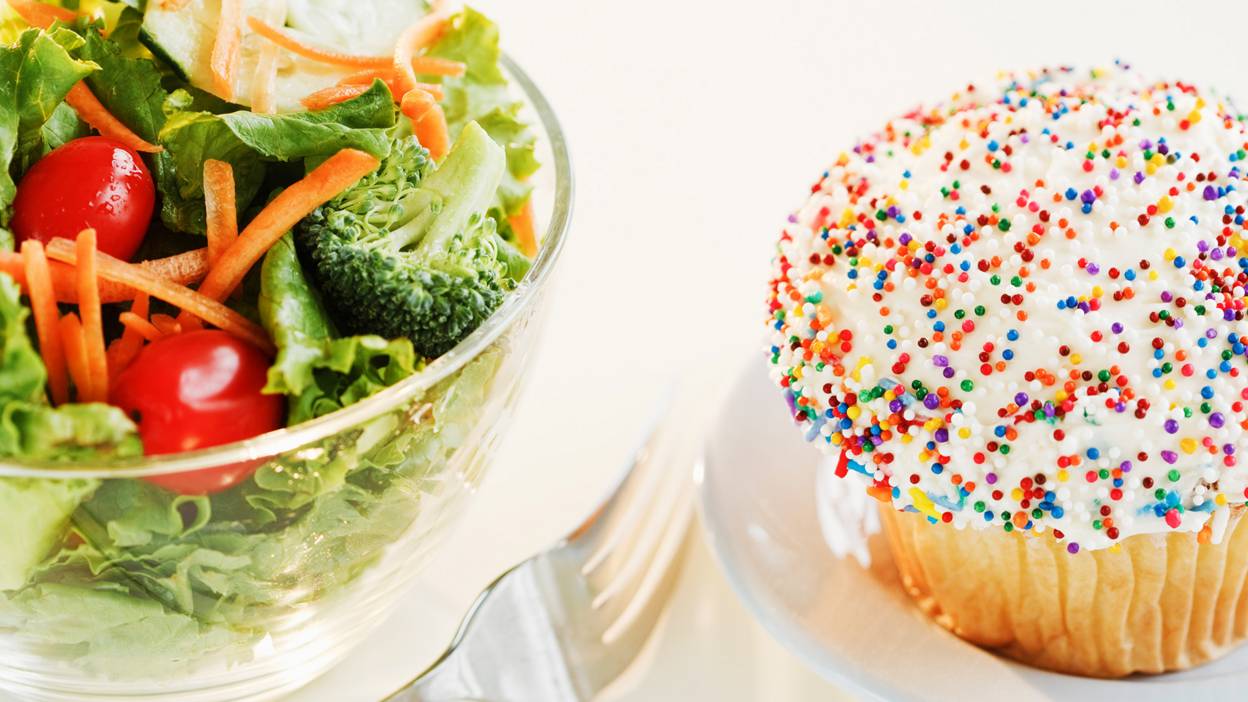 Getty Images
But I started taking the idea seriously when I discovered that Jenny Edwards CBE, the Chief Exec at the Mental Health Foundation, is planning a series of lectures on the subject.
"We're planning to explore the facts and bust the myths around nutrition and other lifestyle factors in mental health," she says. "There's a growing evidence base showing that a good diet not only impacts on our physical health, but our mental health too."
Everyone has weeks that include more cheesy chips, chocolate and fast food than is generally advisable. For me, those weeks are ones of lethargy.
One of the ways my ADHD manifests itself is that I find it difficult to sit and do nothing. But, when I eat badly, I feel exhausted, with little desire to do anything other than plank my own bed.
Not only that, but I've noticed that after few days of eating junk food, the intrusive thoughts that are synonymous with OCD – which I worked hard to overcome in therapy - start to re-appear.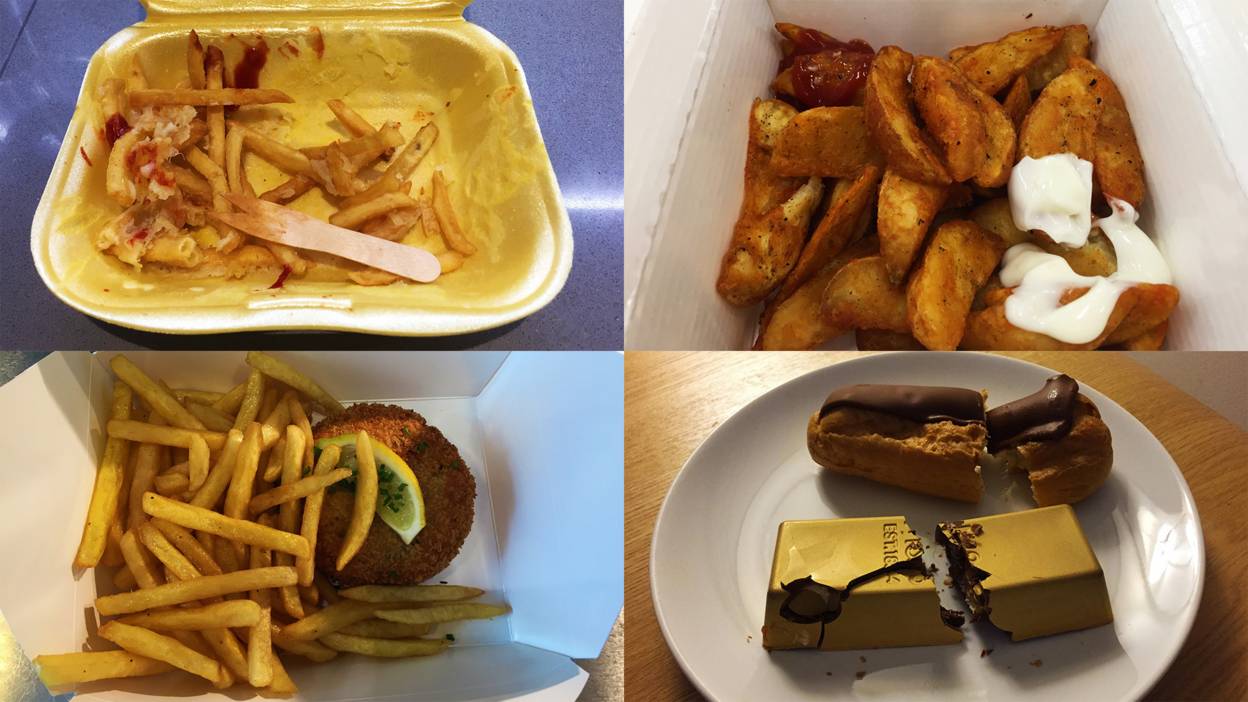 Nick Arnold
Julia Rucklidge, a professor of clinical psychology at the University of Canterbury, New Zealand, has spent the majority of her researching life investigating the role of nutrition in mental health.
Julia's work has predominantly revolved around micronutrients.
"They are vitamins B, C, D and E," she explains. "And minerals like zinc, iron and magnesium. Magnesium, for example, is great for helping people with sleep problems."
According to Professor Rucklidge, it's not about "one magic food or one magic nutrient" - it's the combination of nutrients that seems to improve mental wellbeing.
Julia believes an optimal diet for improving mental health would see a reduction in "processed foods," including takeaways, sugary drinks, refined grains and refined sugars.
She suggests "moving towards a Mediterranean-style diet, where you're eating fresh fruits and vegetables, healthy fats, nuts and fish".
This is echoed by Sarah Owen, a specialist dietitian working in mental health, who believes poor mental health can be exacerbated by modern diets, where we're "eating less fruit and vegetables and having fewer home-cooked meals" than in decades past.
I decided to have a 'healthy' week, avoiding all processed foods, to see how I felt.
I stocked up on vegetables, unsalted nuts and fresh fruit, and arrived in the office each day with a Tupperware container of nutritious salads.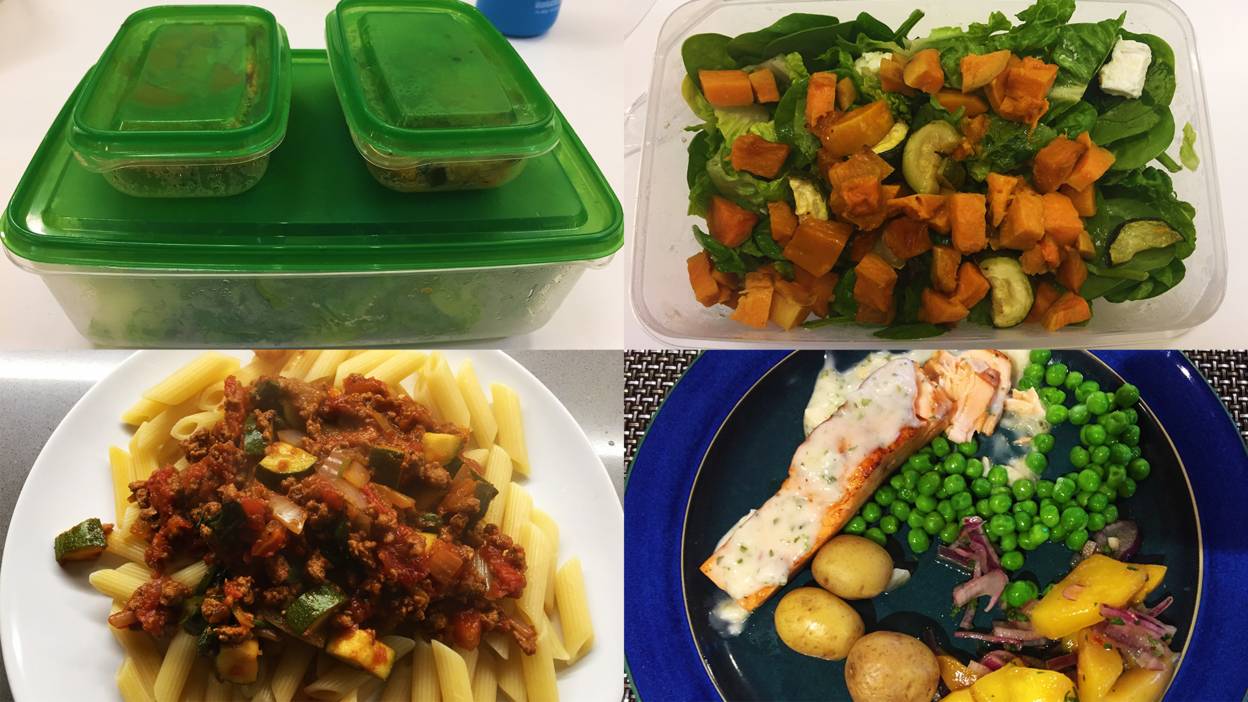 Nick Arnold
By day three there was already a substantial difference in my mood. I was waking up before my alarm, my energy levels were steadier, and I felt productive.
I made sure I ate fish for omega-3, potatoes and pasta for carbohydrates, lots of fresh fruit and vegetables, and a little plain dark chocolate (this was supposed to be balanced, after all).
By the end of the week, I was grateful chocolate birthday cake was being passed around the office. But I was struck by how much better I felt.
The World Health Organization has predicted that by 2020, depression will be the second leading cause of world disability.
Nobody is claiming that mental health issues can be solved solely by changing our diets.
Jenny Edwards raises concerns about some of the advice already available.
"There's a lot of dubious content online," she says. "Any advice given has to be based on the facts."
But perhaps it's a step in the right direction.