N/A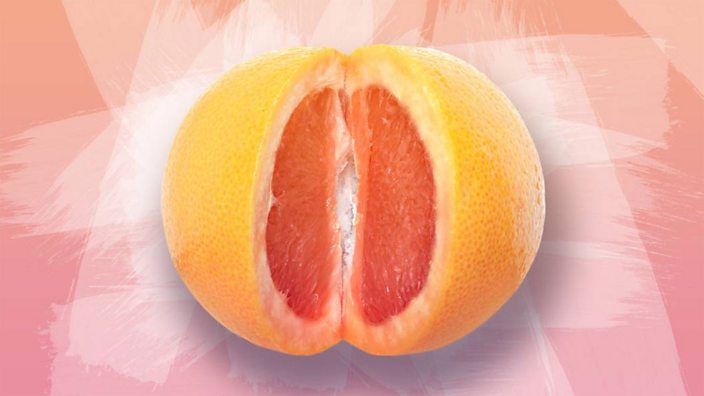 iStock
The Vagina Economy has arrived, and I'm celebrating
We should thank Gwyneth Paltrow.
When her lifestyle website Goop recommended women get their vaginas steamed, a lingering taboo was broken. Suddenly, it didn't seem so shocking for women to talk openly about their bodies.
Fast-forward two years, and vaginas seem to be the hottest retail and pop culture trend going.
One of the first products to take off was Elvie, a sleek turquoise device that wouldn't look out of place in an Apple store. It's a kegel exerciser, designed to help you do your pelvic floors, and it's been featured in the pages of Vogue, Elle and even the Daily Mail. You can buy it at John Lewis.
Then there's OMGYes, a California-based digital platform with a fast-growing (paying) subscriber base. It offers advice for giving and getting better orgasms, instructing users with touchable videos of real vaginas.
And Club Clitoris, a "body-positive, pro vagina, feminist" Instagram account with almost 85,000 followers that publishes daily illustrations of the sacred body part. Willow Smith is a big fan, and the site sells framed editions of its artworks.
Even the terminology for vaginas, usually referred to with polite euphemisms, has changed.
When video footage of America's president elect Donald Trump emerged showing him bragging about grabbing women "by the pussy," the author, Jessica Benet, launched a campaign, 'Pussy Grabs Back'.
The slogan, featuring a snarling cat, quickly became a viral meme (you can even buy T-shirts of the image).
So what's behind all this?
Partly, it's the emergence of bold female comedians such as Samantha Bee, Amy Schumer and the Girls writer Lena Dunham. They've brought a new frankness to the way women talk about their lives right into the heart of popular culture.
After American newscasters tied themselves in knots trying to report on Trump's comments without saying the word 'pussy,' Samantha Bee embarked on a self-styled ' vagina monologue', listing dozens of terms for vaginas in quick bold succession on her TBS show, Full Frontal.
Lena Dunham's sitcom Girls provided an unvarnished depiction of sex (and girls talking about sex) that rang refreshingly true for many women.
As for Amy Schumer, she pretty much spent the whole of last year's MTV Movie Awards (which she hosted) making vagina jokes.
The biggest change, though, is that women are more connected to one another than ever before.
Almost 10 million people visit Mumsnet every month, where threads discussing pelvic floor exercises, lubricants and vibrator recommendations are the norm.
Everyday Sexism, which encourages women to share stories of chauvinistic behaviour, is another digital platform that has helped women realise they're not alone in their experiences.
"People have found a sense of community in the project," said Laura Bates, the founder of Everyday Sexism. "It has brought taboo subjects into the open. Every time a woman sends us her experience, it is shared into the timelines of thousands of other people."
Inevitably, brands have noticed.
A striking number of products have changed their approach to attract younger and more modern women. Thinx underwear, for example (which is designed to replace sanitary towels and tampons) uses provocative imagery of eggs and fruit to get its message across.
Much of this is plain entrepreneurialism. After all, what's left for brands to commoditise?
But there's something depressingly inevitable about the raft of beauty products for female genitalia that has recently become available – as though the industry has run out of body parts to make women feel bad about.
"A large part of the beauty industry is dependent on marketing the idea that women aren't good enough," said Laura Bates. "That they have 'imperfections' and need to buy products to 'fix' them."
With their beautiful packaging and language borrowed from premium cosmetics brands, these products are just the latest money-spinning offering from an industry that continually shifts its critical gaze to new parts of the female body.
But the vagina economy, as I like to call it, isn't solely (or even mainly) about these cynical marketeers.
Another example of this increasing frankness is the growing focus on women's health. See The Lady Garden campaign, fronted by Cara Delevingne, which was recently launched to help increase awareness of gynaecological cancers.
Women's sexual fulfilment is also a big part of this, with endless products – from award-winning sex toys to organic lubricants – designed with women's pleasure in mind.
The overarching trend is one of health, wellbeing, empowerment, and celebration.
By normalizing discussion in fresh and humorous ways, these brands are also bringing much-needed dialogue to subjects that have previously been taboo.
The fact that they exist at all is a sign of how much things have changed - for the better.
Long live the vagina economy, I say.