N/A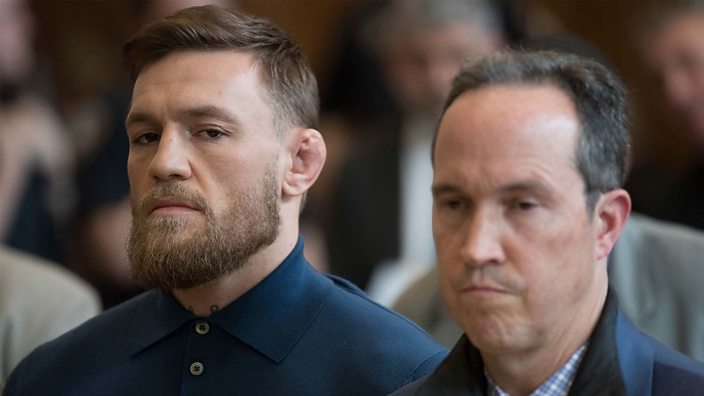 Getty Images
Fans should give Conor McGregor a break, says UFC legend Bas Rutten
And when 'El Guapo' talks, people listen.
Controversial Irish UFC superstar Conor McGregor has been hitting the headlines for the wrong reasons recently, but now the dust has settled on the unsavoury events of UFC 223, it's time people left the Dubliner alone.
That's the view of UFC Hall of Famer - and the UFC's first European world champion - Bas Rutten, who has offered words of support for McGregor following the incident in Brooklyn last month that left a bus window smashed and two fighters injured from the broken glass.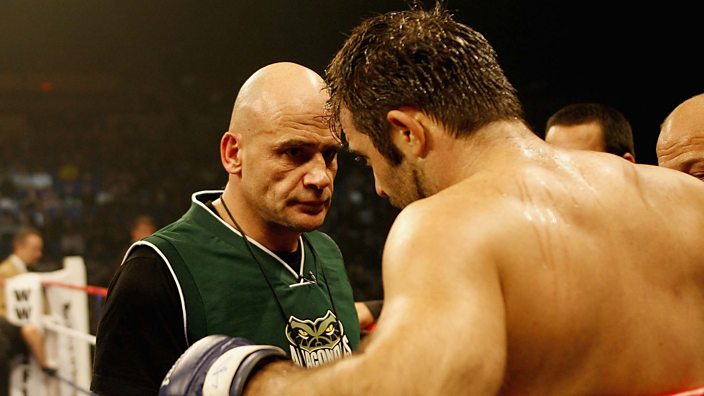 Speaking to Australian MMA show Submission Radio, the Dutch legend known as 'El Guapo' said the authorities will deal with McGregor's involvement in the incident, but fans should give 'The Notorious' a pass.
"Yes, he's going to have to pay for what he did," he explained.
"He goes to court, he has to do all that, of course he has to. But give him a pass as a fan. Don't kick the guy while he's down. Don't throw him under the bus."
Rutten says McGregor's meteoric rise to fame and fortune has happened so quickly it can be hard to adjust to the sudden change in his life. It's a situation he says he would have struggled with during his heyday, too.
"He did so much good for MMA," he continued.
"He just needs to find his way in this world. This guy was pretty much unknown four years ago, now he's one of the most known guys on the planet. That's a hard thing to deal with. I don't know if I could have done it.
"I always try to put myself in their shoes. Me with that kind of money at that age? I don't know what would have happened to me. I'm a smart guy now - I would think that I would keep that money. But at 28? I don't know, man. I was just a completely different animal.
"I hope they give him a pass, don't spit him out yet. Let him see if he cleans up."
Rutten also spoke about the possibility of McGregor returning to fight for the UFC lightweight title later in the year against newly-crowned world champion Khabib Nurmagomedov.
It's a classic striker versus grappler matchup, with McGregor's slick striking contrasting with Russian Nurmagomedov's dominant wrestling and heavy-handed ground and pound. It's a matchup that Rutten says would offer a huge test of the Irishman's all-round MMA skills.
"I go back to Chad Mendes (versus McGregor at UFC 189)," he said.
"Chad had 12 days to train and he put him on his back immediately. And he (McGregor) had a problem off his back.
"Khabib is a guy that is not going to run out of gas. He'll have a full training camp, he's gonna be on him. Now, don't get me wrong, Khabib's never been knocked out or nothing, but Conor can hit. He can really hit.
"If he really uses footwork he can land his shot and hopefully capitalise on that. But I think once it goes to the ground, a guy like Khabib is just very hard to get off you."
The general consensus is that McGregor would hold a significant striking advantage while the fight is on the feet, but Nurmagomedov could dominate proceedings with his wrestling if he can close the distance and get his hands on the Dubliner.
And avoiding Nurmagomedov's takedowns is an aspect of McGregor's game that Rutten says he'll have to work hard to improve ahead of any potential bout with the undefeated Russian.
"He knows it's his Achilles heel, so he needs to work on that," he said of McGregor's wrestling.
"I was pretty much the same as Conor. I was great striker, but I sucked at takedown defence. So I don't know, it's a hard one.
"It's a puncher's chance. He uses a lot of footwork and he can tag him and actually knock him out. Conor can do it, but can he knock him out? That's the question. Otherwise, it's gonna be one of those fights.
"He's gonna have to work angles. But 25 minutes of fight time? It's a long time to avoid a takedown."