N/A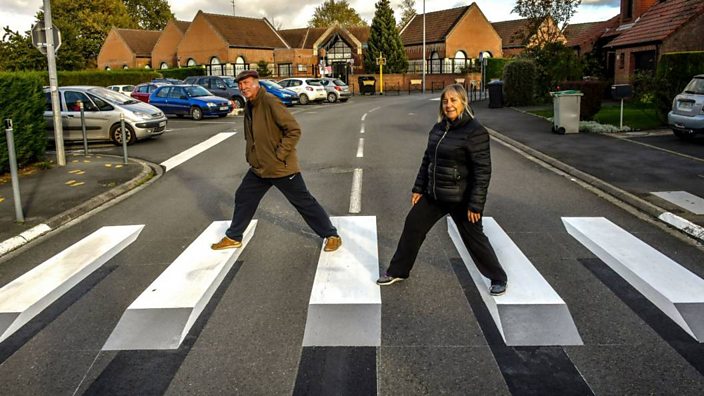 Philippe Huguen/AFP/Getty Images
Would these floating 3D zebra crossings slow you down?
Road safety has just entered another dimension.
The third dimension, that is. Several towns across the globe have introduced new pedestrian crossings that look like floating 3D optical illusions.
The small fishing town of Ísafjörður in Iceland is one of the latest spots to trial the trippy road markings that are designed to force motorists to slow down.
Iceland's environment commissioner, Ralf Trylla, spearheaded the project in Ísafjörður after seeing a similar scheme introduced earlier this year in New Delhi, India.
Looked at from above, the design makes it appear as if the crossing's white lines are columns, while at ground level, they seem to be hovering. Quite apart from the impact on approaching drivers, it makes pedestrians feel as though they're walking on air.
But are the 3D crossings actually safe? Saumya Pandya Thakkar, who co-designed one of the 3D crossings in her town of Ahmedabad, in India, broke it down in a Facebook post last year.
"It does not lead to sudden breaking risks, as on [the] actual spot it is just mild slanting strips with micro 3D effects, mainly considering safety of the drivers," she wrote.
Over the past few months, similar 3D crossings have been trialled in China...
...and, just in the past week, in Cysoing, France, to encourage drivers to slow down in proximity to a local school.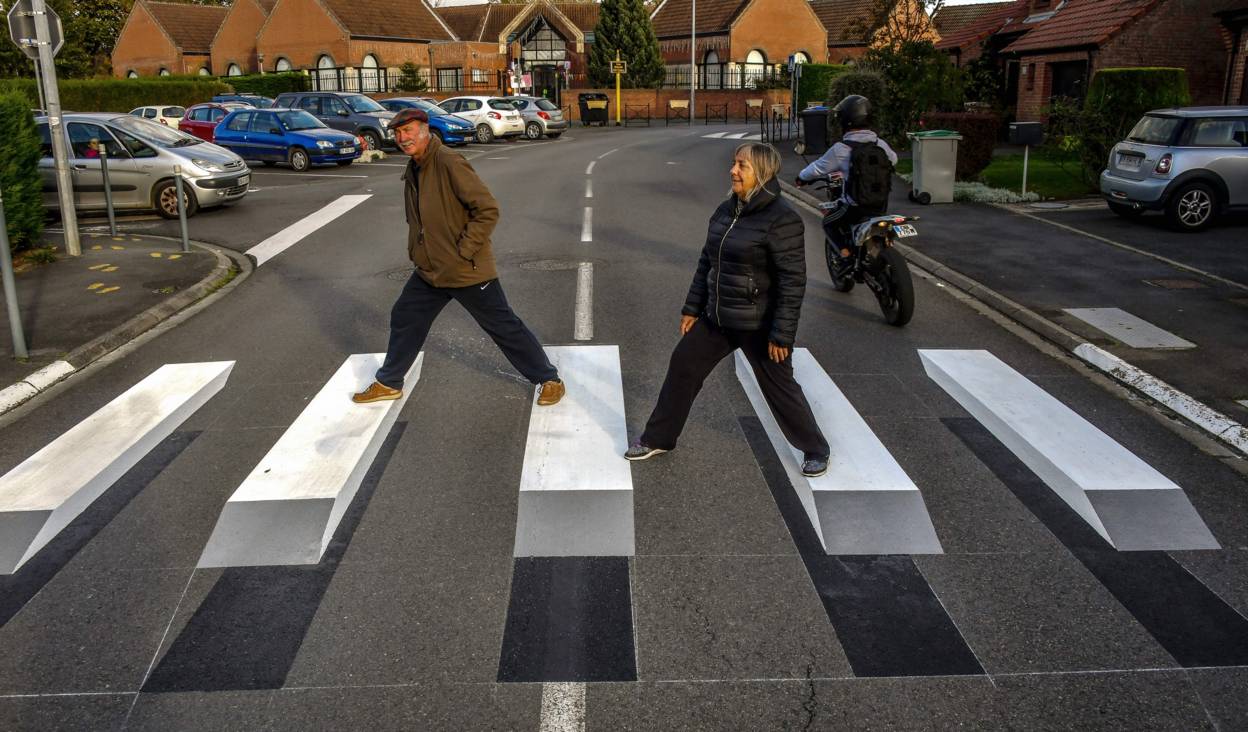 Getty Images
The street painting company that designed the Icelandic project made this video showing how the crossings look from different perspectives.
Maybe it's time for the iconic Abbey Road crossing in London to get a 3D upgrade?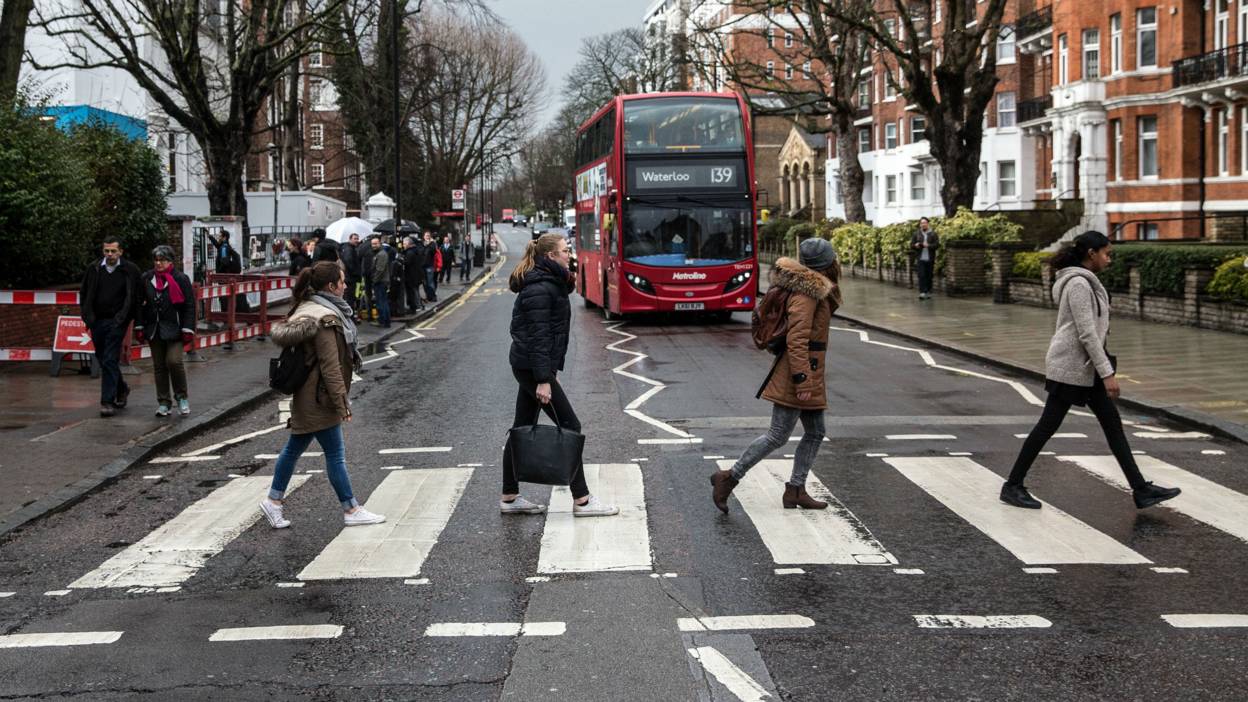 Carl Court/Getty Images