N/A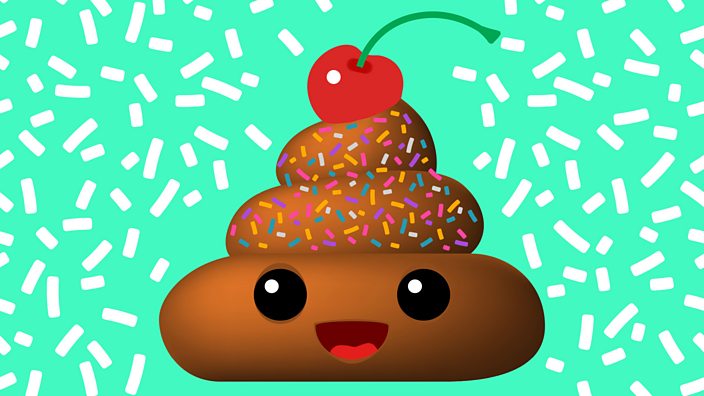 BBC Three / istock
The most OTT food trends of the year
All the weird and wonderful food trends that will be in your mouth and feeds in 2019
Recent years have seen the rise of some incredible, beautiful and downright bizarre food trends.
Well, this year promises to deliver some super OTT/WTF foods straight to your belly (or, at the very least, your Instagram feeds).
Top of the 'I'm not sure I want that anywhere near my mouth' list is… poo-shaped ice cream.
The trend originated at a Tokyo cafe that sells soft-serve ice cream in the shape of the poo emoji. The sweet treat – known as "unchi-kun" (a polite way of say poop in Japan, inspired by a Tamagotchi character) - comes with edible eyes and a mega-watt smile, and is served in a mini squat-style toilet "cone", naturally.
According to reports, it tastes like "rich, flavourful chocolate", which is, erm, a relief. Other companies have jumped on board the poo trend, no doubt inspired by the evergreen popularity of the emoji, with things like this delectable poo lolly...
...and giant cola-flavoured gummy poo, which we really want to sink our teeth into:
Ever heard of rolled ice cream? This offering, also known as fried ice cream, is where a thin layer is scraped into elaborate curls. It originated in Thailand and last year spread around the globe, partly due to the fact that the videos of it being made are seriously addictive.
Not everyone appreciates the hype though:
Our cravings for this and other social media-friendly desserts show no sign of slowing down, with #rolledicecream generating almost 145K posts on Instagram alone.
Yes, you read that right: Croissant + sushi = crossushi
This Japanese-French fusion food (created by an LA-based bakery) is basically a fishy piece of nori salmon sushi (complete with wasabi and ginger), packed inside the French pastry. Voila!
But not everyone is a fan:
Other hybrids that could hit the big time in 2019 include the "Philly taco" — a whopping chunk of steak wrapped up in a cheese-oozing pizza slice.
This year also promises the foodie Midas-touch - with edible gold on EVERYTHING.
This year, expect to find gold on all sorts of products (that really don't need it - as, quite frankly, you can't even really taste it - so yeah, save your money)…
Including this $400 kobe beef steak. Bling bling.
If, like us, that kind of price tag is seriously over budget, then pick up some edible gold spray and do it yourself.
Veganism goes viral (again and again)
You won't have missed the fact that all things vegan are on the rise in 2019 (see the controversial Greggs vegan sausage roll).
Other vegan trends we can expect to see more of in 2019 include "bleeding" (with beetroot juice) meat-free burgers, which can now be found on supermarket shelves across the UK. 
But our favourite has to be the vegan fried egg. There are actually a few different ways of creating these plant-based wonders, but this vlogger's online tutorial recently went viral, earning her thousands of new plant-loving followers.
Not only does this pumpkin and black salt (oooh!) creation look like a thing of beauty, apparently it tastes pretty good too.
Anyone for a cuppa (cheese) tea?
New and innovative drink trends come and go every year. But 2019 has some special combinations making a splash.
How about cheese tea? Not of the cheddar or brie kind, but this savoury cold green tea does includes a foamy layer of milk and cream cheese – sprinkled with a little salt (Salt-Bae style?)
Then there are vegan milkshakes that are actually made from hummus.
Not to mention "beer" ramen - without any alcohol.
We'll leave you with that thought, while we just go and be a little sick in our mouths.