N/A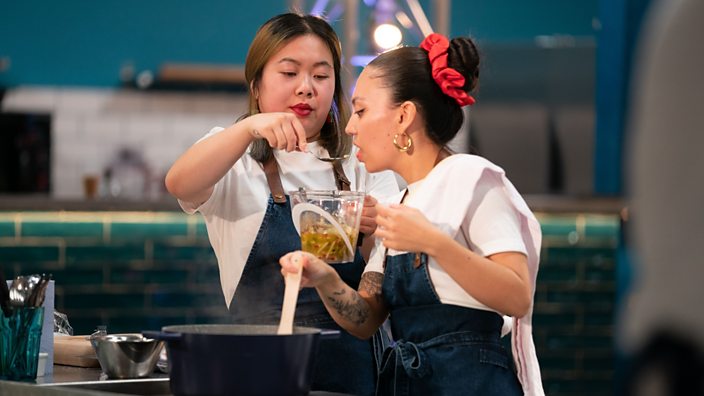 BBC/Jack Barnes
Hungry For It: 'I carry on my heritage in my cooking but with my own spin'
The young chefs of BBC Three's Hungry For It discuss the importance of celebrating their heritage in their cooking.
"A passion for cooking has always been in my family. It's been passed on for generations."
Amelia Ng, 24, (top image, left) is a chef from Basingstoke, Hampshire, and a finalist on the first season of BBC Three's cooking competition Hungry For It. The cooking show is hosted by Stacey Dooley, with Big Zuu and Kayla Greer serving as mentors and judges.
Throughout the show, many of the contestants have celebrated their heritage as well as giving it an inventive twist, including Amelia, whose grandparents are from Hong Kong.
"I learned a lot from my grandpa, my mum and my uncle," she says. "Now I'm a chef, I'm just trying to carry on that heritage but then put my own spin on it.
"Growing up in England, a lot of people think just sprinkling sesame seeds or spring onions on things is making it Asian, but that's not the real story.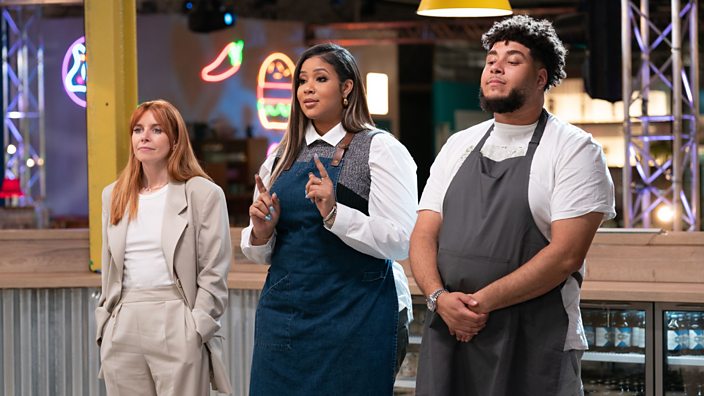 "Asian cooking has so much fresh produce and different vegetables - things that people don't necessarily know about. I'd really love to introduce people to the unknown.
"You have to look at food like it's your playground, and you've got to keep on experimenting until you find something new. One of my favourite chefs is Heston Blumenthal - his gastronomical kind of food is what inspires me."
Amelia, who remembers spending her weekends working in her family's Chinese takeaway when she was younger, is keen to go back to Hong Kong to learn more of the "old-school cooking skills". She adds: "I'm hoping to travel more, to experience more cuisines and to learn different techniques from all over the globe."
'Growing up in south London, it's so multicultural'
Fellow Hungry For It finalist Serena Appleby (top image, right) also tries to incorporate and honour her heritage in her cooking.
The 28-year-old chef says she often felt isolated because of her Filipino heritage growing up in Accrington.
"I just felt quite alone growing up a lot of the time," she says. "Being mixed-race Filipino and not being able to speak the language makes you feel even more isolated and a bit less part of that culture." But, she adds, "cooking massively helped me to reconnect with that side of myself."
Serena, who now runs a food business in Bristol called Kring Kringz (which is inspired by her Filipino nickname), says: "I'm this very unique mix of being so fiercely proud of being from the north of England but also being so mixed with a whole other side of the world."
Some of her favourite things to eat are adobo (a meat dish from the Philippines) and a dab butty (fried potato in a white bap, which is a speciality of Accrington).
Although Serena feels Filipino cuisine doesn't currently get the respect it deserves, she hopes she can make people more aware of it. "It's not the most glamorous looking food but it's so hearty," she says. "It really is the soul food of Asia."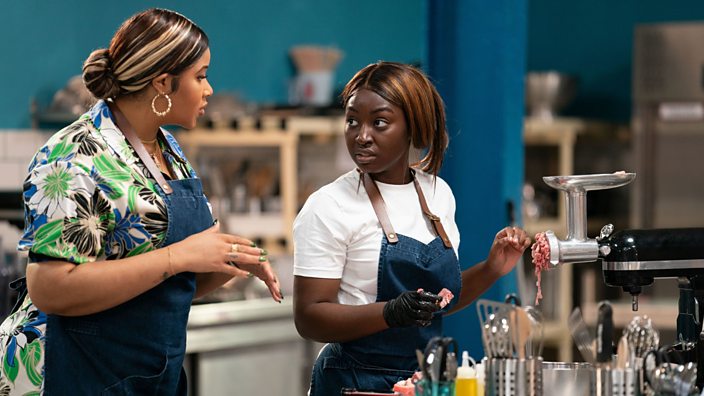 And Hungry For It competitor Basirat Babajide, 25, says she draws influence from many different cultures when it comes to her cooking.
"Growing up in south London, it's so multicultural," the trainee pharmacist says. "You've got Vietnamese, Chinese, English, Nigerian and Caribbean food. So many things you can draw from.
"My cooking style doesn't just draw from my heritage, it draws from everything I've been inspired by growing up."