N/A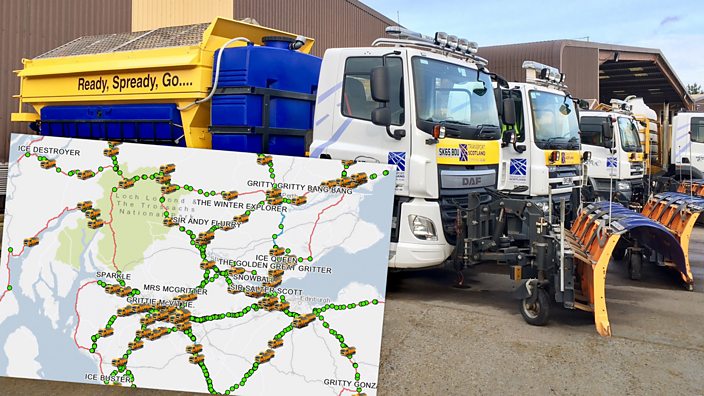 BEAR Scotland/Traffic Scotland/Crown copyright/Esri
Grittie McVittie, Ready Spready Go and Sir Salter Scott are at it again
Scotland's hilariously named gritters are back on the roads and you can track them on a live map
Right now the UK is being battered by the unholy tag team of The Beast From The East and Storm Emma, with the Met Office this week issuing red weather alerts.
As we speak, people are leaving work early, bread supplies are being depleted and distraught school children are missing out on their double chemistry lessons. 
But fear not, for we have heroes going to battle with this wintery world: Scotland's comedically-named gritters.
Thanks to Traffic Scotland's real-time, online map, we can see that right now Sir Grits-a-lot is putting in a shift along the A96, just south of Keith.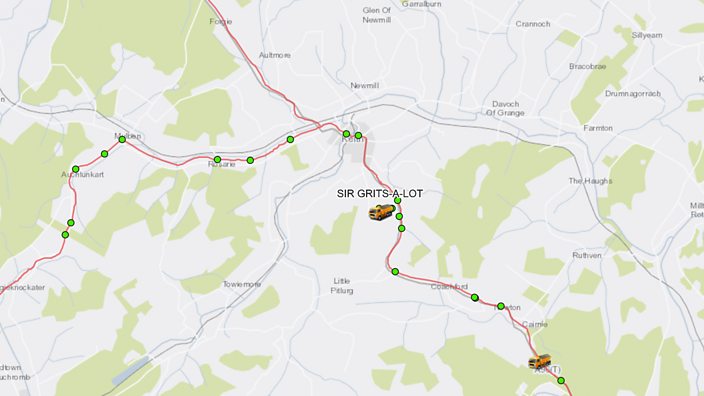 Ice Destroyer is cleaning up on the A82(T) that runs along the west coast of Loch Lomond.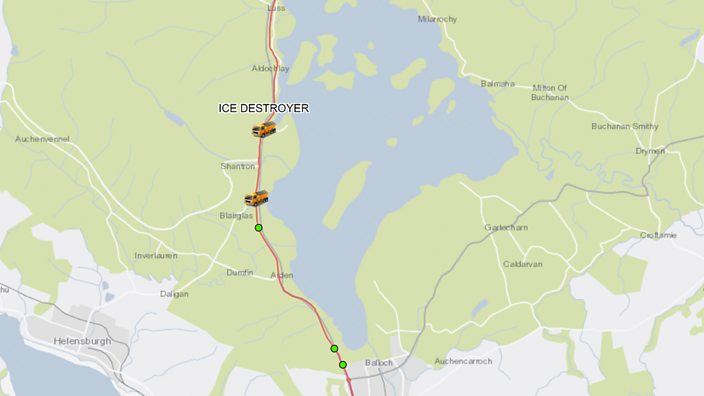 And Plougher O' Scotland is teaming up with Sprinkles to clear the roads east of Dundee.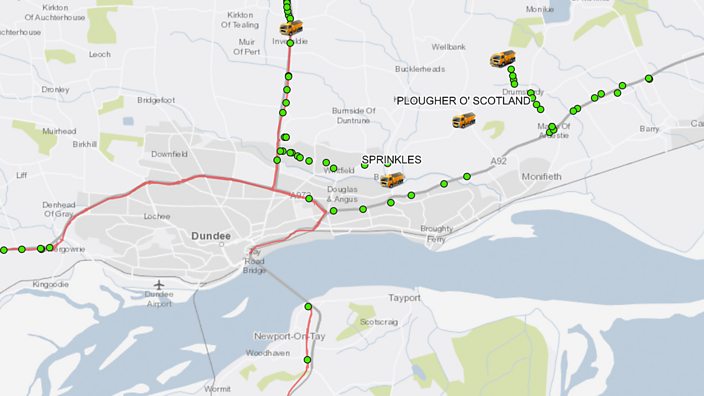 The story of these hilarious gritter names goes back to 2006 when Transport for Scotland decided to run a competition in Scottish primary schools. Pupils were tasked with inventing the best possible names for a fleet of gritters. 
Children from far and wide answered the call and submitted their most inventive offerings, with the Scottish Transport Ministry selecting the best entries. The gritters became traceable in an online tracking service, launched in November 2016.
Last time there was heavy snowfall, in mid-January, we saw Luke Snowalker tearing it up the west coast and ensuring that the road between Ayr and Girvan stayed ice-free.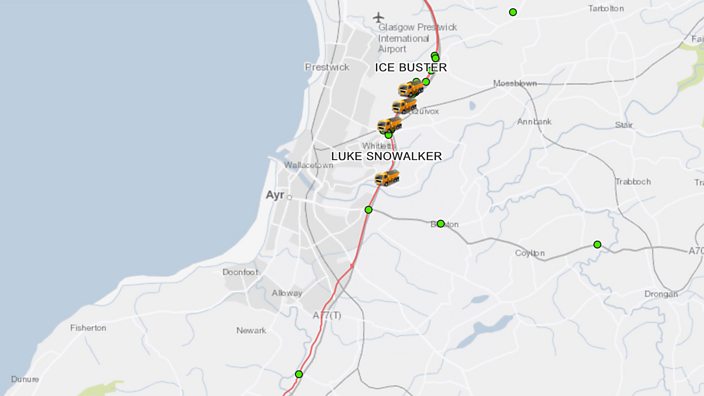 Heading some 50 miles north, we found Grittie McVittie doing the rounds in central Glasgow, flanked by comrades Salty Tom, Fred, Jack and Rainbow.
Taking the road east to Edinburgh via Falkirk, we passed Mrs McGritter by the town of Cumbernauld, Snow Destroyer near Grangemouth and Snowball next to Champany before reaching Sir Salter Scott, who was doing a spot of ice-clearing near Edinburgh Airport.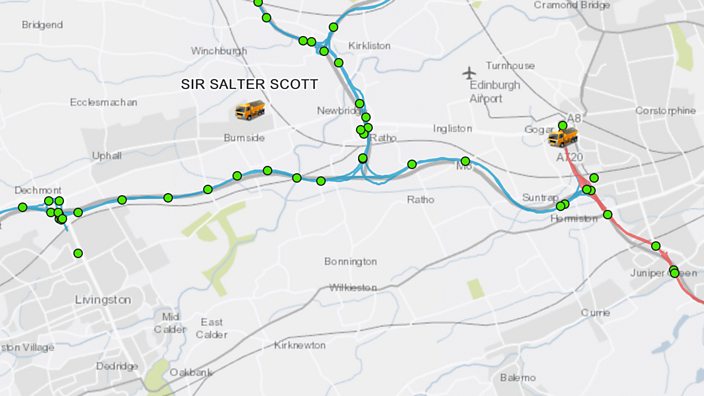 Other highlights included Gritty Gonzales, who was just north of the border with England; Ready Spready Go, way up north by Inverness; and Gritty Gritty Bang Bang on the outskirts of Perth.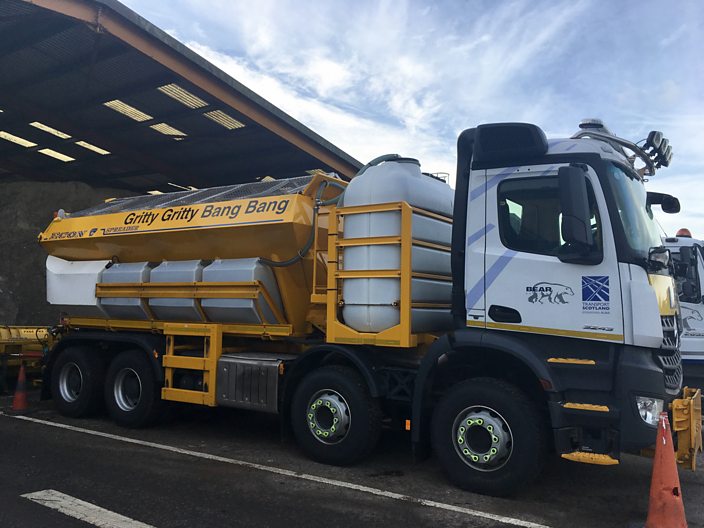 A spokesperson from BEAR Scotland, which operates just under 100 gritters in the North West and North East of Scotland, told BBC Three, "A few winters ago we got involved with a competition to help name some of our 32-tonne gritters, and reached out to local primary schools in our areas to help us come up with some names for the vehicles.    
"We had a great response from the schools that were involved with the competition, with some excellent entries submitted."  
The Twittersphere has since gotten wise to the epic gritter map.
So it seems to us that there's only one question left to ask:
Originally published 16 January 2018.