N/A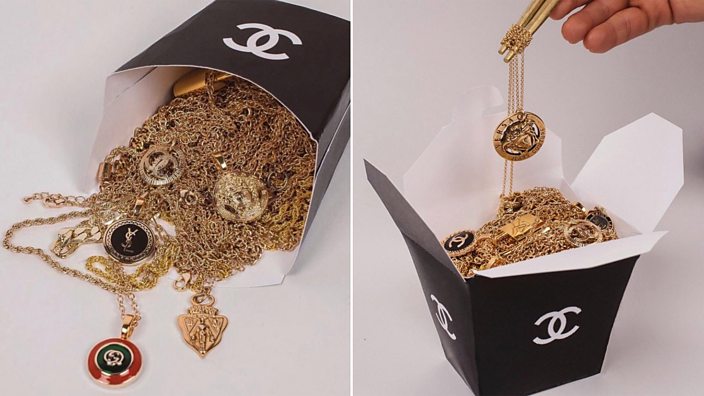 Twitter/eliesaaab
What are the facts behind the 'rich international student' meme?
A viral meme is taking aim at 'rich' international students - but the reality isn't all Lamborghinis in Mayfair...
Ahhh, your student years.
Who can forget eating beans out of a tin because you unwisely spent most of your loan on going out? Or dripping Marmite onto pasta just in case it doesn't taste as bad as it looks? 
But what about international students? You know, the ones driving Lamborghinis and hanging out in private members' clubs?
This exaggerated image is the basis of a viral tweet joking about how international students eat gold chains for lunch - while the rest of us are sipping soup out of a mug and crying.
A flood of copycat tweets followed riffing on the joke. 
So much better than bran flakes
These bananas are better than your bananas
I like my eggs logo-side up
Even their loo roll is bling
A lot of people wanted to highlight a different story, though, pointing out that this image was very far from the reality for many international students.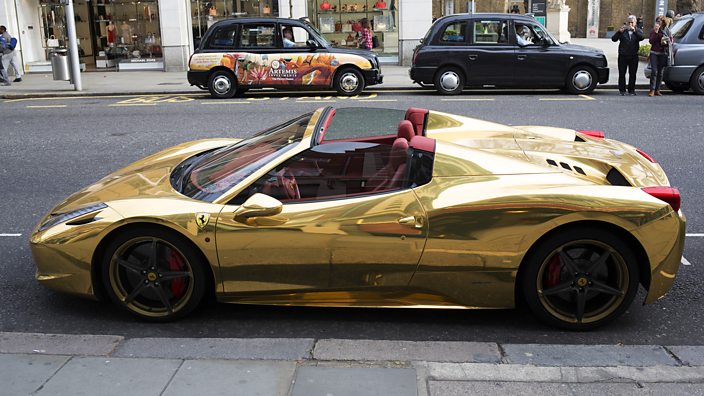 Tuition for international students tends to be much higher than for home and EU students, with undergrad fees, maintenance and visa costs totalling on average about £22,000 a year.
On top of that, prospective students need to show they have all of their tuition money for the course - plus at least £12,000 for the first year's living costs - already in the bank when they apply.
This puts UK universities out of the reach of most foreign students.
But some international students manage to win funded university places – either in part or in full – via academic scholarships. And others have families who decide to spend their savings on their kids.
"We can't disguise the fact that kids need a lot of money to come and study in the UK," Dominic Scott, CEO of the UK Council for International Student Affairs (UKCISA), told BBC Three. "There is always going to be a small, possibly loud minority who are going to drive their Lamborghinis through Mayfair, and they're going to be highly visible.
"But the truth is that the vast majority of the 400,000 international students in the UK struggle to get enough money to come and fulfill their dreams. Usually, it's the 'bank of mum and dad' who are paying – and sometimes it's the whole family's life savings that are put into it."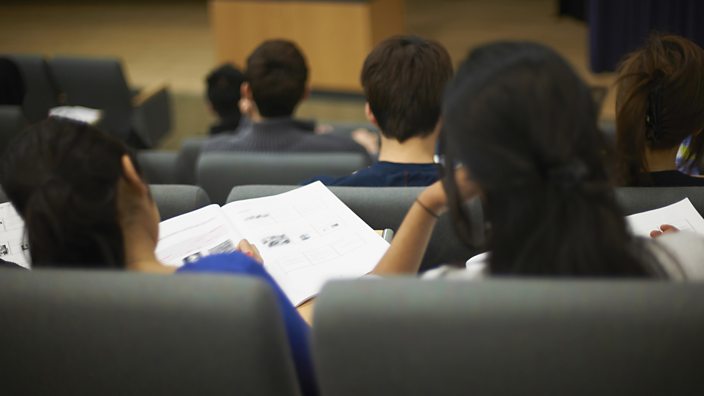 He added: "If you popped into any campus you would find one student in a Lamborghini, 50 on the bus, and 20 cooking baked beans over a cheap stove."