N/A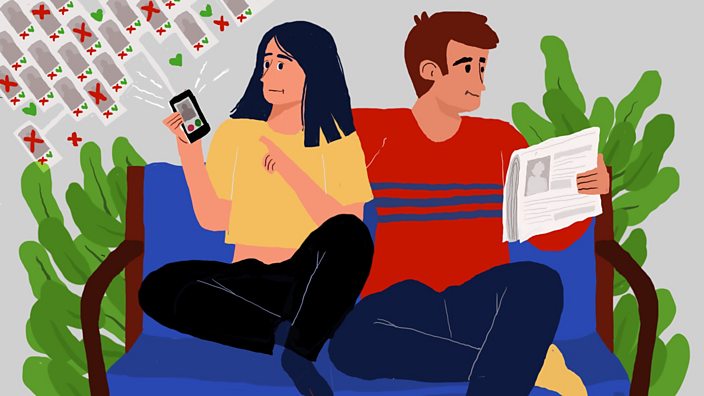 Sian Butcher
'I secretly date people who aren't my boyfriend - but I don't think it's cheating'
Why do people in committed relationships still swipe right on dating apps? A secret dater shares her story
"Do you want kids?" asks the man sitting opposite me. He's blonde and blue-eyed, not my usual type, but still hot. Other than two guys playing pool, we're the only people in the dimly lit bar. It's quiet, the music is low, there's no other chatter, making my awkward silence all the more conspicuous. "Or is that an odd question for a first date…?"
I laugh nervously. I have a strict policy: I don't discuss marriage, kids or commitment. In fact, I give as little about myself away as possible. I shrug and say something vague, like, "I guess so. Maybe one day…" I quickly change the subject, praying that my date won't ask anything else about children.
No matter how well this date goes, I will never see him again.
He's funny and good looking - we definitely have chemistry - but as soon as I leave the bar tonight, I'll block him on all messaging apps, delete his number and unmatch him from the dating app that we met on. I don't want to dwell too much on a possible future, as it seems unnecessarily deceptive to pretend that we'll have one.
See, I'm in a relationship - but not with the man I'm on a date with. Even though I've been in a relationship for six years - with a man I see myself having a future with - every so often, I go on dates with strangers I meet online.
I'm definitely not the only one doing this: according to one recent, wide-ranging study by researchers in the Netherlands and USA, between 18% and 25% of the users swiping on one of the world's most popular dating apps are actually in a committed relationship - a figure that jumps to 42% in the USA. We're living in a period where our ideas of what counts as 'commitment' are changing.
It started two years ago, when I was 26 and went through a really destabilising period in my life. I lost my job as a graphic designer, and found out that my boyfriend - despite being kind and wonderful in so many ways - was cheating on me.
The night he confessed, I remember all the air rushing out of my lungs. For a few minutes I couldn't move or speak, I just stared at him. In so many ways, we had been perfect for each other. We came from similar backgrounds, we had similar goals and ambitions. Almost as soon as we got together (we met at a party, through mutual friends) there had been no question - we were in love. This wasn't just 'a' relationship, it was 'the' relationship. We moved in together eight months after meeting.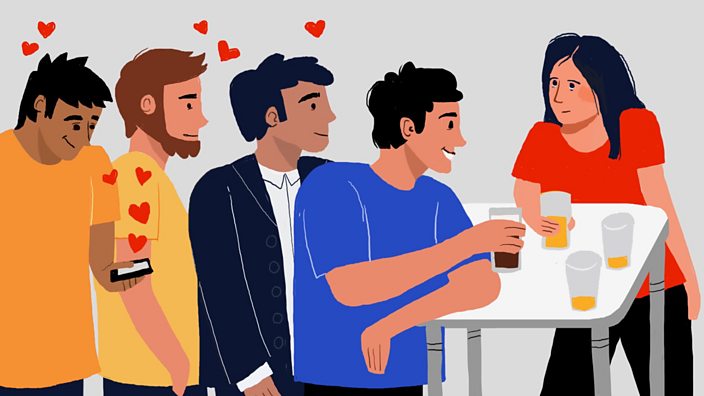 But four years later, here he was, saying he was sorry. He'd had a three week 'fling' with a woman from his office. I felt sick, but made him tell me every detail: all the times it had happened, how he'd hid it from me. He cried and told me over and over again that he was sorry and that he wanted to make it work with me. And I believed him.
He was my best mate. He'd helped me revise for my driving theory test, mopped my sweating brow when I had food poisoning in Bangkok, and he was the first person I called when I got the all-clear after a cancer scare a few years ago. I loved him. And, after a few sleepless nights, I decided I wasn't giving up on our relationship, if he still wanted to fight for it.
But that doesn't mean it wasn't tough. That period, out of work and feeling like my whole world had been turned upside down affected me deeply - I even changed careers, retraining so that I could work in the fitness industry. But most of all, I decided that I needed more independence from my relationship.
I realised that the intensity of my connection with my boyfriend had eclipsed everything in my life. I saw friends less, had lost interest in the hobbies I'd done before, and coasted through a job I now realise had been really wrong for me. Instead, I'd been focused on making our home nice and saving for our future. He'd encourage me to go out, to do new things and meet new people, but I just wanted to be with him. It was unhealthy, I guess, but he was my first love - I was only 22 when we met (he was 26).
The first time I ended up on a 'date' was about six months after I found out about my boyfriend's infidelity. And it was kind of an accident. I went out with some new work colleagues and was left with just one of the guys in a bar. I was tipsy and we flirted. I knew nothing would happen, we just had great banter - we bounced off each other, and we found the same things funny. I remember floating home, feeling more confident than I had in months. I enjoyed feeling wanted - truth be told, it was an ego boost - but more than that, it was so nice to have a conversation that wasn't weighed down by emotion and hurt. 
A few weeks later, I was at a friend's house and she let me scroll through her dating apps. It was fun and silly, seeing her get matches and chatting to randoms, but when I left her house that night, I knew I wanted to do it again, properly, on my own.
I'm pretty sure that any expert would agree: this is one of the world's worst ways to handle a partner's infidelity, but honestly, I didn't care.
Looking back, I can see that I was desperate for that same ego boost - a reaffirmation that I was desirable, despite what my boyfriend had done. In fact, in one American survey of almost 10,000 millennial dating-app users, almost half (44%) said they used them as a form "confidence-boosting procrastination". I guess I was hurting a lot and looking for any way to make myself feel better.
Swiping, getting matches and having flirty conversations with guys was also a good distraction from obsessing over whether my boyfriend might cheat again. I once read, though, that dating apps can be addictive - that they are specifically designed to keep us swiping. We get a hit of dopamine - a feel-good neurotransmitter, which is linked to addiction - whenever we anticipate a match. That certainly felt true for me. Before long, I was absentmindedly swiping most days, chasing that high. At that point, I didn't care if my boyfriend found out about my profile. We were still arguing a lot, and I felt like he owed me. But after a few weeks, the swiping wasn't enough.
I arranged to meet one of the guys I'd been talking to. I considered telling my boyfriend, being transparent about the fact that I felt I needed to do this, so I could work out exactly what I wanted. I think if I'd been honest then, he'd have been OK with me going - he knew how tough I was finding it to trust him again. After all this time, though, I know he'd now be seriously hurt if he found out. We've been working hard on our relationship, trying to do new things together and reconnect - I think he'd be shocked that I haven't been throwing myself into that process as much as he thinks I have.
That first app date was a lot of fun. We ended up going on a bar crawl, doing shots and dancing until 2am. We didn't have a lot in common, but we both wanted to have a good time. At the end of the night we kissed, but that's as far as it went. I considered seeing him again, but realised that I didn't really want to. In fact, what I wanted was my boyfriend: our shared in-jokes and familiarity. For the first time in ages, I started to feel like I could get past his cheating.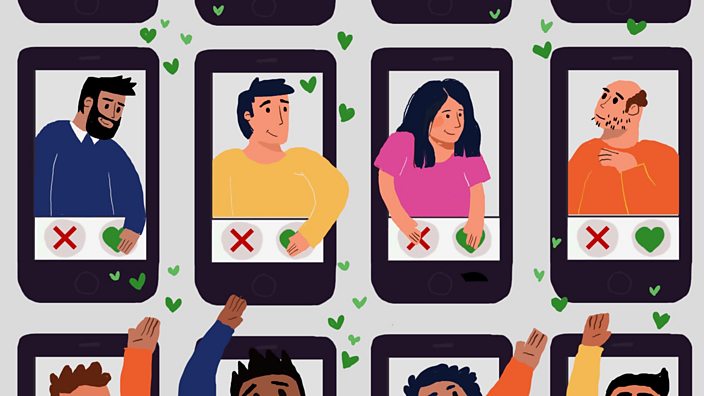 Despite the fact that I'd just been on a date with someone else, I felt like I was owed this freedom and didn't see it as cheating. I knew I'd never sleep with the guy, so I was still upholding a lot of boundaries that my boyfriend hadn't. 
I'm pretty sure that any expert would agree: this is one of the world's worst ways to handle a partner's infidelity, but honestly, I didn't care. Over the next year, I went on six 'dates' and developed certain rules for myself, like the blocking and un-matching, so that I wasn't tempted to keep talking to them. And only going for drinks, never dinner (too big a commitment) and never, ever sleeping with them. Each time, the thrill and anticipation felt amazing. I'd get butterflies in my stomach the days before. I would tell my boyfriend that I was out with friends, or with the new colleagues I had - always people he didn't know so that he'd be less likely to work out that I was lying. 
Afterwards, it felt like I'd done something naughty and exciting - just for myself. It made me feel independent, and also like, if things went wrong again with my boyfriend, I wouldn't be quite so crushed. I'd carved out this part of my life that was just for me, completely private. 
Sometimes, I'd feel bad for the guys. Some of them were obviously looking for something serious and I was just wasting their time. I remember one in particular who was really cut up about his ex cheating on him - we talked about it a lot. I vaguely told him that I'd had 'similar experiences', but I cried all the way home because I felt like I was re-traumatising him in some way.
The closest I came to being caught was when a message popped up on my phone from a date, asking where I wanted to meet. My boyfriend saw it. I told him it was just a colleague, but that was the first time I felt bad about deceiving him in this way.
If I found out that he'd been doing the same thing to me, I would be upset.
Even now, I don't think what I'm doing is cheating, I consider it more like 'meeting new people' with an added ego boost - but I do feel bad for having to be sneaky. I'm aware that I'm betraying his trust - even with the kissing - but I also felt I couldn't move forward with our relationship unless I was sure that it was still what I wanted.
One of my rules is to always let my dates down gently at the end of each date. I usually just go with 'I had a lot of fun, but I think this is as far as I want to take it…' They're always really kind about it, though it probably seems a bit odd that I cut all contact so quickly. I'm sure no one enjoys being blocked.
Of course, I wonder whether this isn't just a sign that my boyfriend and I should break-up, but I tell myself that maybe it's just been a period of experimentation that I needed to go through.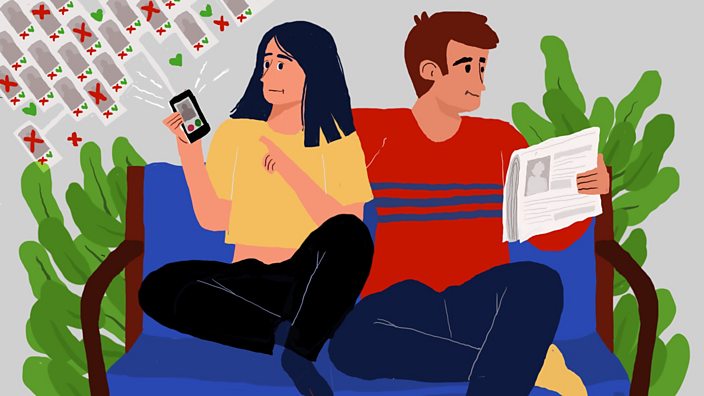 The date with the hot blonde guy is the last one I plan to go on for a while - maybe the last one ever. Honestly, after 18 months, the buzz is starting to wear off. I also feel like I'm in a much better place, like I don't need to rely on the little ego boost and sense of danger that this gives me anymore.
I trust my boyfriend a lot more now - or rather, I appreciate that there's nothing I can do to stop him if he wants to cheat, I just have faith that he won't. If I found out that he'd been doing the same thing to me, I would be upset, but I'd also be interested to hear what he thought. I've come out of this period pretty certain that I want to be with him, and to make it work.
I don't know what will happen with my relationship, but we're actually pretty happy right now. I've forgiven him - how could I not? - and by focusing more on myself and less on our relationship, it's taken a lot of strain off. I still love him very much, and wouldn't like to imagine my life without him - and I'm pretty sure he feels the same.
If it gets any more serious - say, if we start talking about marriage - I'll tell him about the dates. I wouldn't want to go into a formal commitment with lies hanging over us. I expect he'd feel pretty cut up about it. But I'd hope we'd be able to work through everything. Until then, I'm just going to see this for what it is: a few fun dates with some fun people. Nothing to stress over.
As told to Alexandra Jones
* Some details have been changed