N/A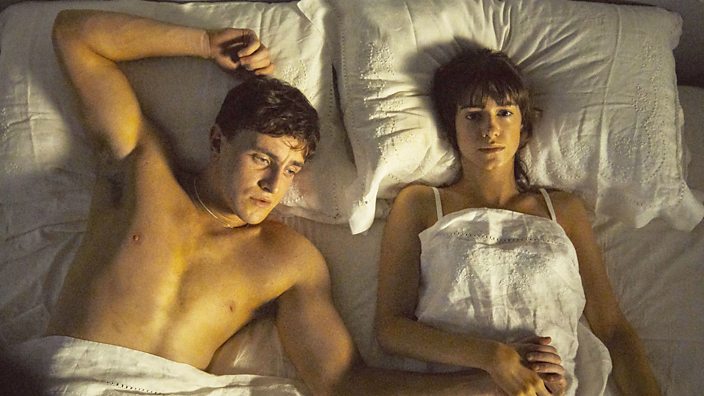 BBC
Normal People: Why a generation of readers fell in love
From class boundaries to "situationships," how Sally Rooney's Normal People gave a voice to the messiness of modern relationships
For some, Normal People brought back painful memories of tricky relationships with that one ex you just couldn't get away from.
For others, it spoke to their current awkward "situationship"- a connection with someone that falls short of a full-blown relationship.
Normal People tugged at the heartstrings of many readers, who fell in love with the complicated romance between teenagers Marianne and Connell.
Now, as the book becomes a BBC Three drama, three Normal People fans reveal why they loved it so much.
'This is what relationships are all about'
Sally Rooney is a fantastic writer, she captures modern relationships and their complexities among young people so well.
When I was reading the book, I related it to it so much. If I hadn't been in a similar situation then I definitely knew a friend who had.
The book made me empathise with people a little more and better. I feel like when you're in your own feelings, you don't really think about how the other person feels. You only really think about how the situation is impacting you.
It really showed how complex it is to communicate those feelings because not everything is straightforward.
I saw myself throughout the book, especially post-university and figuring out what you're going to do with your life alongside what you're going to do with any relationship you've formed at uni.
When I was reading the book it made me message a guy I stopped speaking to because it really reminded me of him.
I think I related to it so much because they're both trying to navigate this relationship but are also embarrassed about their feelings. Yet they so desperately want to communicate these feelings without saying too much, in case they later regret it.
This is what relationships are all about, you're literally figuring out life by yourself, as well as trying to figure out how two people can live in union and still have separate lives.
'Like having a soulmate you can't escape from'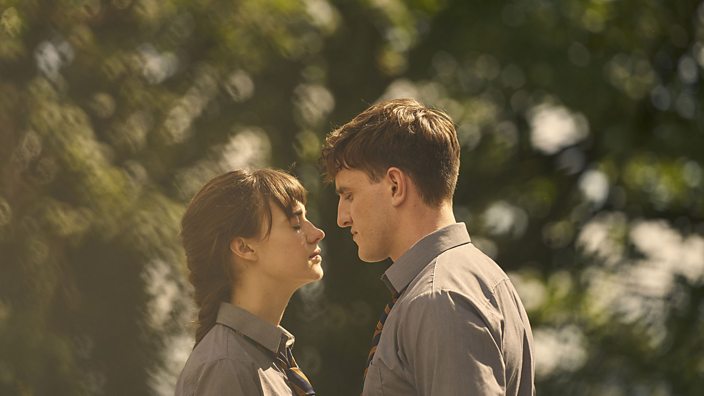 Normal People has this really traditional romantic feel to it in terms of Marianne and Connell connecting throughout the different stages of their life.
The book emphasises the power of intimacy in both a negative and positive light because there are moments in the book where the connection that they have is so exciting but also quite toxic.
It is kind of like that idea of having this soulmate that you can't escape from, but it's also really relatable because they have a lot of issues that are common in modern dating.
For example, them not being able to define what it is they are to one another and this unwillingness to show how invested they are in one another despite them having clear feelings for each other is something I'm all too familiar with.
Seeing how Marianne and Connell changed as people in university really resonated with me, especially with Connell because not everybody goes to university and comes into their own right away.
I think it was a big adjustment for him and I appreciate that being reflected in the novel.
A lot of the time, university is depicted as this amazing place where you're going to learn so much and find yourself but Connell really struggled and I saw myself in that. While I grew a lot at university, it definitely wasn't the dream I was sold.
'It felt like reliving my childhood'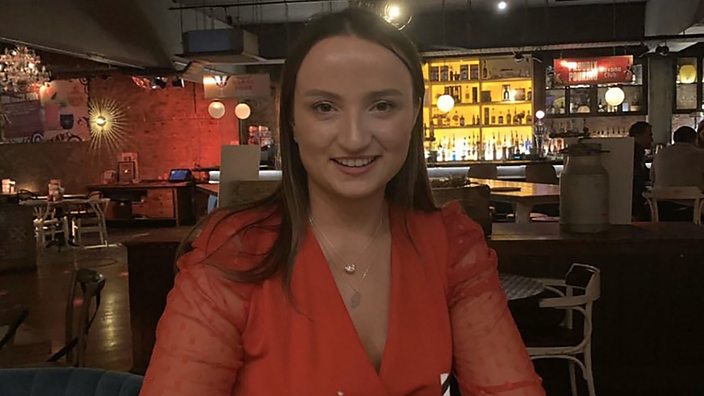 One of the main reasons I read the book was because it was set in Ireland. It made me reminisce about my own secondary school experience.
It was quite similar, especially with the Debs (formal balls for students in Ireland) and the nightclub culture.
Even though Marianne and Connell separated when they went to third-level education, I loved how when they reunited it was as if they were never separated.
The best thing about the book was the way it illustrated how access to education can break the barrier of social class and give everyone a chance. Connell's mother worked for Marianne's mother as a housekeeper in her mansion yet they still went to the same school and were able to establish a relationship.
Class had no boundaries in their teenage years and they didn't really fret over it, even though at times they concealed their relationship because of what other people would think.
I felt like I was reliving my childhood, revisiting my naivety to the world and how everything is so new, especially when you go to college.