N/A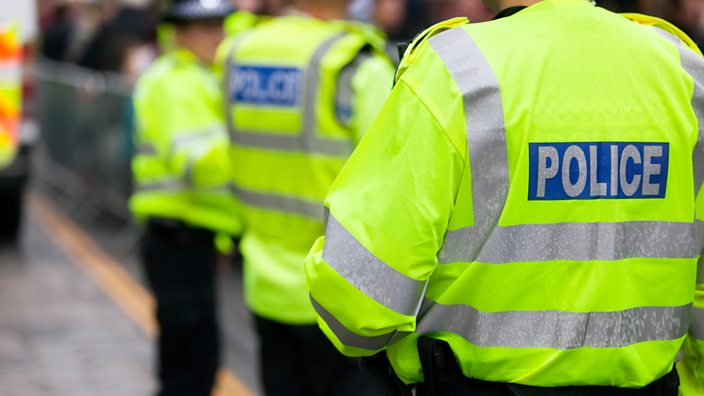 GETTY (STOCK IMAGE)
Police officer: 'If they see a well-dressed black man it's game on'
Serving and retired officers reveal their experience of racism within the police.
"Putting that uniform on for the first time, I remember catching my reflection. There I was, 19 years old, an actual police officer. With my own uniform, my force identification number on my left shoulder, I felt a lot of pride.
"This wasn't just my dream it was my family's too. I made them proud. To serve, protect and help people is everything I wanted to do.
"So imagine how much hurt I felt, once this dream turned into a nightmare that still haunts me."
Farah*, 22, reflects on a career as a police officer for Bedfordshire Police, cut short by what she describes as persistent racist bullying and discrimination.
"I instantly felt I was being treated very differently, because I was a woman of colour."
Farah recalls the moment she went into the changing rooms at the police station she served, to find her uniform had been vandalised.
"Everyone knew that was my uniform. It's where I always kept it and it clearly displayed my collar number, which made it obvious it was mine. As I went to pick up my boots I noticed the left one was filled with some sort of liquid and it looked disgusting. I thought it was toilet water at first because of how bad it smelt. Someone had poured whatever that was into my boot on purpose."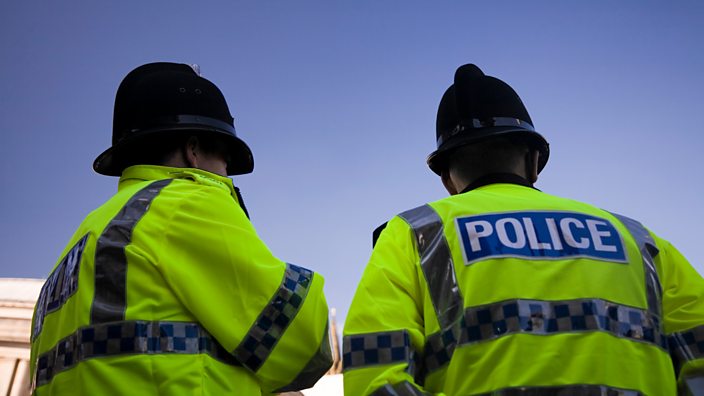 There were a series of incidents leading up this, which began to slowly wear Farah down.
"It started from the moment I joined the police force in 2017. I couldn't do anything right in the other officers' eyes. I was regularly told to find another a job, and other officers would imply I was only there to fill a quota.
"This is going to sound really childish but even things like not being added to the work WhatsApp group, the room going quiet when I'd walk in or sometimes blatantly being ignored by my colleagues when I'd speak to them. I was made to feel different from the beginning."
'I became depressed and saw a therapist'
It all began to take a toll on Farah's mental health.
"Just imagine going through this every day. When I'd wake up for work I'd feel so much dread and anxiety. I became depressed and began seeing a therapist."
She wasn't alone with these experiences.
Safia*, 26, joined Bedfordshire Police when she was 22, and says she was subjected to persistent micro-aggressions that eventually broke her down.
"I would be overruled by other officers on a regular basis and being treated like I am both incompetent and incapable of doing my job. The senior ranking officers would speak to me like I was a child and have a really harsh tone with me. But wouldn't be like that to the white officers at a similar level to me.
"When an Asian officer like me made a mistake [senior officers] were less forgiving and make us feel like we are only here to make up the numbers of ethnic minority officers.
"This was mentally exhausting for me. It happened every day and I realised I couldn't defeat it."
Former chief superintendent of the Metropolitan Police, Dal Babu, says he is disappointed that the same issues he experienced in the 1980s, are still happening today. "Unfortunately, [these experiences] are a common theme in police forces in Britain.
"There are many accounts of black and Asian officers being treated harsher by their superiors and are pulled up far more often for formal disciplinary proceedings. While their white colleagues are more likely to be pulled aside for a more informal chat. If you are black or Asian you are less likely to be given the benefit of the doubt."
Farah said when she raised every issue with her supervisors she was told she was overreacting.
Farah resigned in 2019, while Safia decided to leave in 2018.
Chief Constable Garry Forsyth from Bedfordshire Police in a statement says racism has no place in policing and it is an issue that is close to his heart that he is determined to tackle.
He states: "It is important that these former officers have spoken out about being subjected to racism while working for Bedfordshire Police and I'm sorry there was not suitable support in place to encourage them to stay within our organisation and continue their careers with the force."
The Chief Constable goes on to say as a force they are working hard to put new processes in place to support police officers from all backgrounds including appointing a new Chief Superintendent to look at recruitment, retention and progression but and admits there is still more to be done.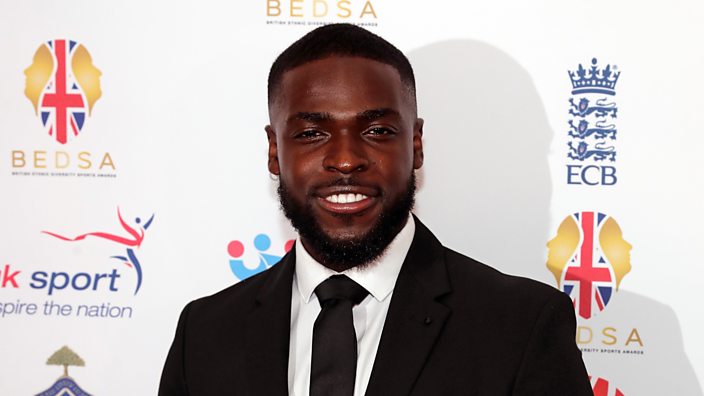 Mike Boateng, 24, is known for his time on ITV's Love Island. Before he went on the show, Mike had been a policeman at Greater Manchester Police for 3 years. He says he was consistently discriminated against during his time as a police officer.
Mike recalls his second day on the job, when a senior officer made him stand next to a screen so he could be compared next to a picture of a black ex-footballer, called Michael Boateng, who had been jailed for match fixing in 2014.
"I called [the senior officer] out and said 'how can you think that looks like me just because he is a black guy?' I had to bring in my passport to verify that wasn't me. It was insulting. I had been through a vetting process to get the job in the first place. So I couldn't understand why this was happening."
Greater Manchester police say "there is absolutely no place for racism within GMP and we will investigate any reports of racist behaviour both internally and externally."
In relation to this incident they say they were advised by the IPCC to investigate the matter internally and "two officers were dealt with formally under the Unsatisfactory Performance Procedures.
"We realise the damage these instances can cause and we apologise for any suffering this matter has caused the former officer."
Tola Munro, the president of the National Black Police Association, says black and Asian officers are not always treated fairly and equally and adds that grievances for racism are often submitted to a white person who does not understand the different forms racism can take.
"Micro-aggressions are like papercuts the more persistent they are, the more damage it does."
Tola Munro says it's hard to explain the impact of racially charged micro-aggressions to people who haven't experienced it.
"It reminds me of when I sat down with a manager having made a complaint about racism and he went on to give me an explanation of what racism is. If you are a black or Asian person living in the UK, you do not need a person who is white, telling you what the definition of racism is."
After the death of Stephen Lawrence - a black teenager stabbed to death in a racist attack in south-east London in 1993 – a report was published into his murder which labelled London's Metropolitan Police as "institutionally racist" and made 70 recommendations aimed at improving police attitudes to racism and that police forces should reflect the cultural and ethnic mix of the communities they serve.
Twenty-one-years-on and police forces in England and Wales have continued to struggle to recruit black and Asian officers. According to government figures from March 2019, 93% of police officers in England and Wales were white. In comparison just 1.2% of police officers were black and 2.9% were Asian, while the population who identify as black, Asian or minority ethnic in England and Wales is 14%.
Anti-racism protests have been held across the UK in the wake of George Floyd's killing in the United States and have raised questions of the treatment of black people by British police, particularly when it comes to stop and search.
While the numbers of black and Asian officers are low, the numbers of black people who are stopped and searched by the police is disproportionately high. Black people were more than nine times as likely to be stopped and searched - the highest rate of stop and searches of all ethnic groups in Britain.
'I stayed silent... it made me feel complicit'
Lewis* is Asian and currently working as a police officer.
"One of my first experiences was when I overheard a senior ranking white officer tell new recruits that if they see a well-dressed black man - it's 'game on'.
"Stop and search is a massive problem. I see officers stopping black people more than anyone else, despite the black population in the area being very low in numbers."
Lewis says the fear of being sacked and being forced out of the police, is the reason why many police officers do not speak out about racism.
"I have stayed silent. It's made me feel like I have been complicit in it. But my job is my livelihood, I cannot lose it."
Michael Fuller, is the former Chief Constable of Kent Police and Britain's first black chief constable. He says police forces must train their managers on how to manage people who are different to them.
"There's always been cultural problem in British police forces that negatively impacts officers of different ethnic and cultural backgrounds. The bigger issue is the retention of black and Asian officers. I don't think police forces are putting in enough effort, time and resources, to make sure these officers are retained. Police forces must recognise BAME officers can experience a hard time within the force."
Since leaving the police force, Farah says her experiences have left her questioning if she would ever join the police again. "I'm choosing to focus on my business and writing. With everything that I went through and with all that's happening in the world right now with racism, I don't know if I want to go back the police and possibly put myself thought that again."
*We've changed the names of Farah, Safia and Lewis to protect their identities.