N/A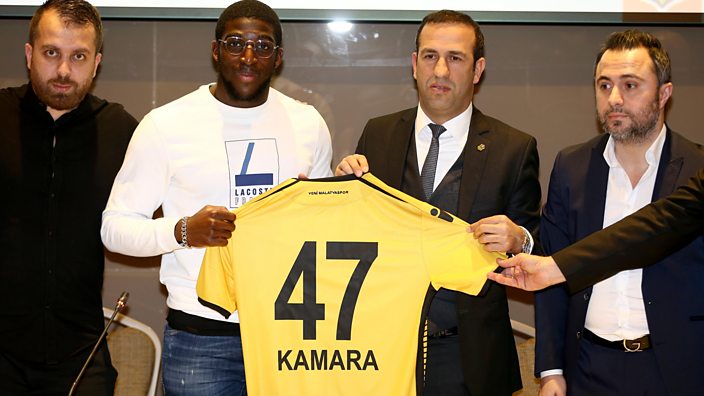 Gettyimages
The saddest looking transfer signing photos of all time
'I really can't wait to get started. Really'
French player Aboubakar Kamara looks thrilled to bits to be joining a new club and just look at the smiles on his employers' faces.
The Fulham striker would probably like to put the last few months behind him and a fresh start at Turkish club Yeni Malatyaspor must have come as a relief. But people are pointing out that his 'I've signed' picture doesn't really scream 'Turkish delight'.
A good excuse to look at some of the saddest and most reluctant 'I couldn't be happier to be signing, it's a dream move for me' photos of all time.
"Buzzing". Yeah, that's exactly what we got from this too. 
Pro tip: if you're keen to show how committed you are to your new club, maybe spell their name correctly, hey. 
Everyone loves Scottish fitba
Some more gloriously dour examples in the canon of 'players loving life north of the border.' Just to be absolutely clear we are not saying that every player who signs for a Scottish team looks miserable. Just these ones. 
As the Eagles (ask yer da about them) once sang:
"You can't hide your lyin' eyes,
"And your smile is a thin disguise."
Liverpool fans were convinced last summer that this photo shoot was stone-cold evidence that the Frenchman was absolutely gutted not to have been able to put pen to paper for the Reds after a protracted transfer saga.
The Germany international didn't look overjoyed to be joining the Foxes in 2015. Perhaps, though, we misread his expression. Maybe what he was really doing here was being his most smouldering. This tweet he posted just after joining may suggest as much.
And he was right. The sexy football show did roll into Leicester. Imagine you'd told him then that he'd be a Premier League champion by the end of the season. Surely that might raise a smile. Possibly a laugh. 
Frimpong plays for the draw 
Emmanuel Frimpong was always a player with a high sense of self-esteem and we applaud that. Self love. On dropping down from the Premier League to the Championship when Arsene Wenger let him go in 2014, the Ghanaian let his concerns be known in no uncertain terms.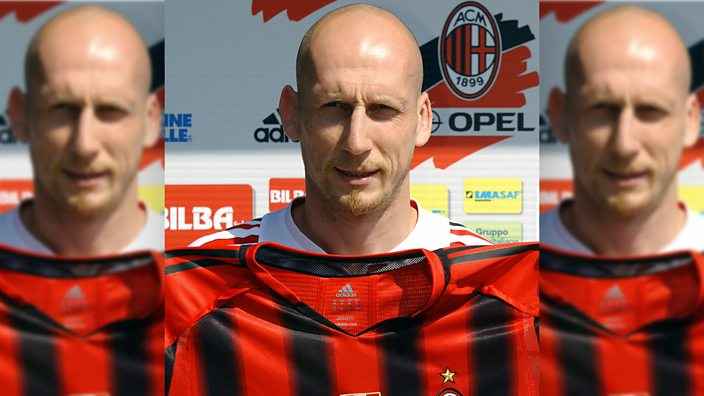 To be fair, this photo of Jaap Stam being presented at AC Milan in 2004 is actually probably the closest we've ever seen the Dutchman come to a smile.
A modern day classic. Aaron Lennon really is the champion of the 'why did I come here?' genre.