N/A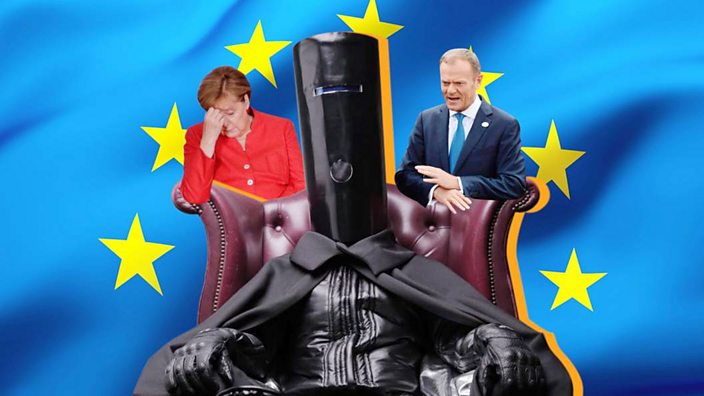 Getty Images/https://www.buckethead4maidenhead.com/
Lord Buckethead has agreed to lead Brexit negotiations
A long time ago in a galaxy far, far away...
The year was 2017. The Conservative forces under Commander T-May had just lost their majority after a turbulent election.
Exit negotiations with the European Empire were set to begin in just seven days.
The rebels were in jeopardy.
But, out of nowhere, a new hope emerged.
Yes, Lord Buckethead has agreed to lead negotiations on Brexit.
The intergalactic lord did not disappoint, flying to Oliver's New York television studio to declare his intentions in person.
Lord Buckethead could make a fierce addition to her team.
His election manifesto called for "The abolition of the Lords (except me)", and for "Katie Hopkins to be banished to the Phantom Zone".
The space traveller also demanded the "Nationalisation of Adele."
It's not all hardball with Buckethead though.
He has displayed an ability to compromise, proposing, "A moratorium until 2022 on whether Birmingham should be converted into a star base."
The Prime Minister interviewing her prospective negotiator.
Twitter has reacted rather favourably to Buckethead's offer.