N/A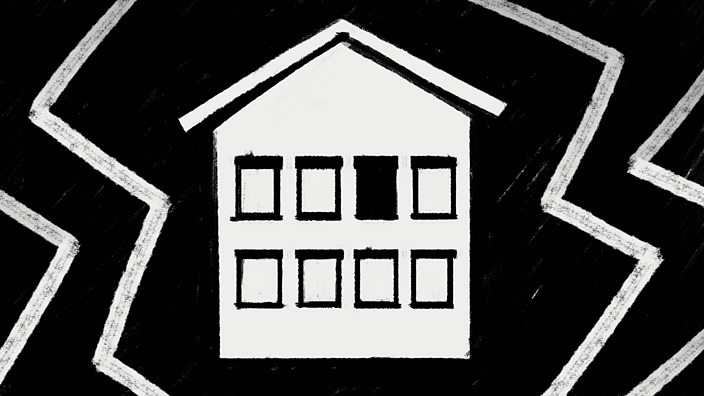 BBC Three
'Why did my boyfriend die in a homeless hostel?'
George Dyson died in a homeless hostel aged 21. His former boyfriend asks whether more could have been done to help him
The air was crisp and drizzle fell as Dan made his familiar journey across Manchester. It was Saturday, 16 December 2017 and he was on his way to meet his boyfriend, George, as he had done on so many days previously. The pair were inseparable. From their first meeting in a hostel for the homeless in Rochdale in February of that year, they'd barely spent a day apart.
"I knocked on the door of George's hostel, I rang the bell, the lady came to the door, and I said, 'Hiya, will you get George for me please?'" Dan, now 22, remembers. "She gave me this look and I knew straight away something was wrong. She took my hand, and took me into the staff room. And that's when they sat me down, got me a glass of water, and said, 'We don't know how to tell you this, but George is dead'."
George Adam Dyson was 21 when he died of an accidental overdose of prescription drugs. He is one of an estimated 597 homeless people to have died in England and Wales in 2017, according to the Office for National Statistics (ONS), which released figures on homeless deaths for the first time in 2018. About 2,600 homeless people died between 2013 and 2017, according to ONS estimates. Of these, just over a fifth were aged between 15 and 34 (that's one third of the total age-range the ONS looked at). They counted the deaths of people known to be sleeping rough or using temporary accommodation around the time of their death.
"I was that shocked, I didn't even cry at first," Dan says. "I just went into my own world straight away and I didn't come out of it for about a month."
Research by the Bureau of Investigative Journalism suggests that, between October 2017 and March 2019, 48 homeless people died in hostels or temporary accommodation in England, Wales and Scotland. A further 28 were categorised as having been in temporary accommodation around the time of death, but those figures may not tell the full story. The ONS didn't look at the actual location of death during their research, and said that it was "not necessarily apparent" from death records whether people died in temporary accommodation.
Although the numbers of people dying in hostels appear relatively small, Dan – and others who've known someone die in such circumstances – want to know why more wasn't done to help the victims before their deaths.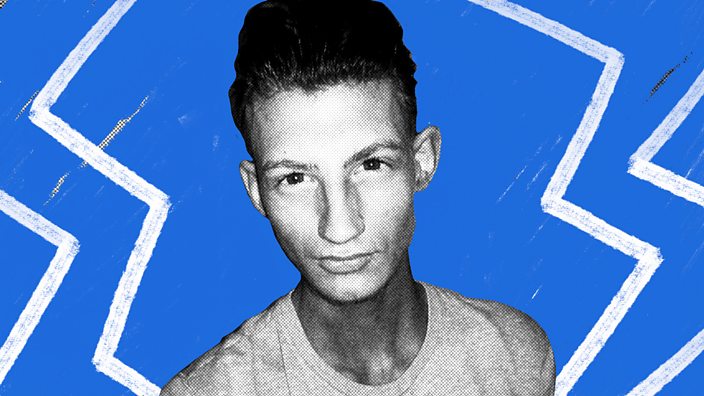 According to a recent study, there were 1,324 temporary accommodation projects for single homeless people in England in 2016, offering 39,684 bed spaces in total. The most common type was a medium-support hostel, of which there were 629. Just over half of those cater specifically to 16-25-year-olds.
People staying in hostels can get help with things like finding long-term accommodation, budgeting, and applying for jobs. Services vary from hostel to hostel, depending on who they're run by, but ones that offer medium or high support are usually staffed around the clock. Residents pay housing benefit to live there, and again, the amount varies between hostels.
The Limes, the hostel in which George died, is run by the Salvation Army Housing Association (SAHA). It offers a low to medium level of support for men aged 16-30. Support workers are assigned to individual residents to help them on a one-to-one basis, but residents are also encouraged to develop some independence. The aim is that they move on to a hostel with a lower level of support, and ultimately to a home of their own.
According to Dan, he and George became close very quickly, partly due to their shared experience of homelessness. "We just hit it off, we used to joke that we were the only gays in the hostel," he laughs, as he remembers meeting George in a hostel called Leopold Court, in Rochdale, in February 2017. "We became friends straight away, and it wasn't a slow build to us being in a relationship. We bonded from being in the same situation."
Both George and Dan had turbulent relationships with their families and George had been homeless for some time before he met Dan. George's mum told the inquest into his death he'd had some behavioural issues, which led to her asking him to leave the family home when he was a teenager. He first lived at the Limes when he was 16, after he left home, and was placed there a second time shortly before his death. According to Manchester City Council, George visited their homelessness services to ask for help on five separate occasions – the first on 15 May 2013 and the last on 9 October 2017. SAHA told the BBC that George was "well known" to staff at the Limes, and that he had "varying needs" when he arrived there in 2017, but they wouldn't comment further on what these were.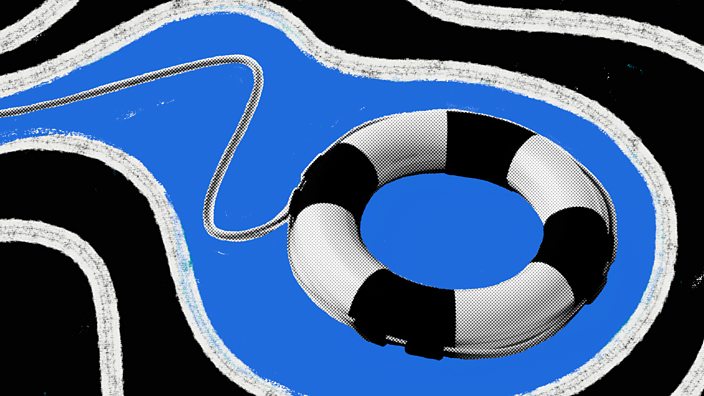 After a few weeks at Leopold Court in early 2017, George was offered a flat, and he and Dan moved in together. The pair then decided to try living with Dan's family in Kent that summer but when that didn't work out, they returned to Manchester and struggled to find accommodation.
"At first, we were on the streets constantly," says Dan. "It was freezing, we didn't have much to do with our time, so we started taking drugs. Painkillers were my thing. That's how it all started."
George and Dan were placed in separate hostels in October 2017 after some weeks on the streets – Dan in Salford, just west of central Manchester and George at The Limes, in Longsight, in the southeast of Manchester. He was placed there by Centrepoint, the charity contracted by Manchester City Council to place young people in accommodation. They did a risk assessment with him – as they would with all clients to find out about any additional needs like mental health or addiction issues – to try to match him to the right kind of accommodation. He was placed in the Limes, and another risk assessment was done by staff there.
Dan remembers the last time he saw George – two days before his death. "We never had much money, so we'd just wander around," he recalls. We'd go to the library, or on tram journeys, or to a free food place for the homeless. That day, we'd been to the library to use the internet, then we just sat in Piccadilly Gardens for a bit." Dan says George had a friend who would give him prescription medication – including the opiate oxycodone, and pregabalin, used to treat epilepsy and anxiety. "We'd both taken drugs before we met," says Dan. "It was always more of a social thing for George but over time, I think he liked the effect [the prescription drugs] had on him. We went to see his friend and I was sat there when they gave him the tablets."
George and Dan took two tablets each, then went their separate ways. They'd arranged to meet again two days later on Friday 15 December. "He never turned up at my hostel," says Dan. He couldn't go to check on George until Saturday morning, as his own hostel locked its doors at 9.30pm, and it was late evening by the time he began to worry. "I knew something was up, but I didn't think he'd be dead," he adds.
George's body had been discovered by two Limes employees on the Friday night, about 48 hours after he died. The police were called and ruled out any foul play. An inquest held in February 2019 found George died of an accidental overdose of oxycodone and pregabalin.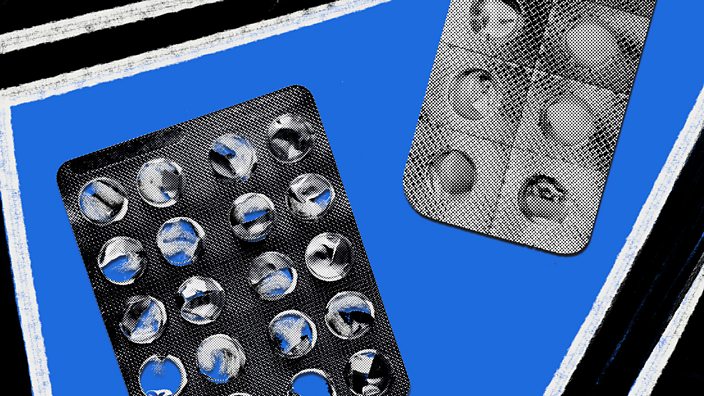 At the inquest, a former Limes employee described finding George asleep in the computer room on the Wednesday evening. On Friday, his headphones were found at the same computer and staff realised they hadn't seen him for two days. It was then that the key fob system was checked, which showed he hadn't left the building since Wednesday. Another former employee remarked that he was "usually always in and out having cigarettes".
The two staff members went to his room and made a terrible discovery – he was dead, and several empty packets of pills were in the bin in his room. The coroner declined to comment on whether the police were asked to investigate who supplied him with prescription drugs.
After George's death, the Limes underwent some "procedural changes including daily welfare checks and assessment of individuals' needs", according to an SAHA spokesperson, but these applied only to that residence and SAHA's overall safeguarding policies were unchanged. Dan still has questions about how almost two days passed between the last sighting of George, and his body being found.
"The fact that he went home on the Wednesday night and they didn't check on him until late on Friday, I think that's terrible," he says. "What person doesn't go to the toilet for two days?"
Alex*, a former employee of the Limes, alleges that welfare checks were not routinely carried out. "George was in the most isolated room in the house and there were no welfare checks. There were no other rooms up there," she says. SAHA told the BBC that "there were, and are, regular checks carried out to our residents' rooms. The residents are all well-known to staff and when they have not been seen, they are checked up on".
Alex completed an online training course on safeguarding – making sure vulnerable people are not at risk of neglect, and that they can access the support they need – when she started working at the Limes, but alleges some staff may not have done one. SAHA told the BBC that this was not the case and that all staff had completed online and face-to-face training.
In a general statement, SAHA added that the Limes was "a service that helps people on their journey to independent living. While residents have key workers and tailored support packages, they are free to come and go as they need".
Dan says George didn't tell staff at the Limes about his drug-taking, but adds: "He went back there in some states. I wouldn't go back with him, but sometimes I'd walk him halfway. I don't think they knew, but some of the states he went back there in were unreal."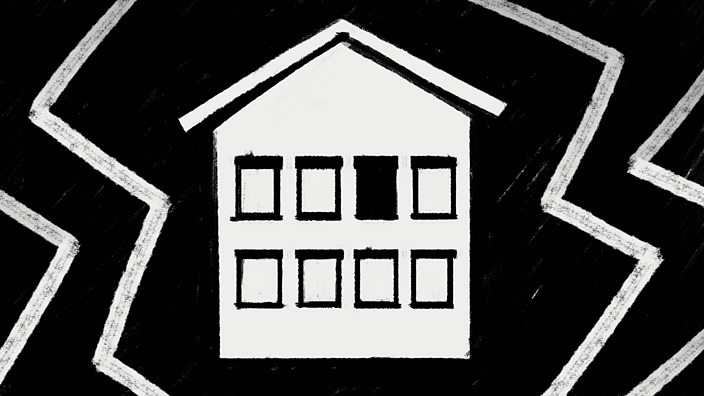 According to research by Crisis, drug or alcohol abuse are the cause of death for 35% of homeless people, compared to 2% of the general population.
Alex saw George days before he died, while on shift at the Limes. "He didn't come across as someone battling a drug problem. He was always putting on fake tan and going out doing stuff," she says. "He seemed quite sensible, like he knew what he wanted to achieve."
She alleges that some of the staff were aware of him taking drugs. When the BBC raised this with SAHA they said that they had carried out the standard risk assessment on George and provided him with the required support. "George's untimely passing is a reminder that we must continue to support residents and constantly be aware of the need to enquire about their health and wellbeing," a spokesperson said.
SAHA, and other providers of temporary accommodation, have safeguarding policies but these differ between providers. There is no single nationwide policy on how to look after residents in hostels, and Matt Turtle, co-founder of the Museum of Homelessness, thinks this could be putting people at risk.
Matt, 34, works with other volunteers to continue the Bureau of Investigative Journalism's work in counting and cataloguing homeless people's deaths. "The variety in homelessness strategies between local authorities is vast," he says. "I've seen some that are really detailed documents, but others are two-page diagrams… People have told me they've raised concerns about their accommodation, but nothing was done."
He adds that homeless people are often worried they'll lose their place in a hostel if they disclose addiction issues. This can lead to them falling through the cracks – and, in the worst-case scenario, dying.
How likely things like addiction issues are to be noticed varies from hostel to hostel, depending on their infrastructure, Matt thinks. "If you're being put in a multiple-bed place that's really chaotic, the staff aren't working with you closely," he explains. "The organisation does have a duty of care to try to tease it out of people [if they need additional support] but it doesn't always happen consistently."
Differences in funding are also an issue. A 2017 government report found that supported housing providers outside London received less money from their local authorities and, in some cases, this wasn't enough to fully meet the cost of staffing supported accommodation. The government acknowledged that a different funding model may be needed for short-term accommodation, like homeless hostels. Analysis by two homelessness services also found that support services for single homeless people in England had lost £5bn in funding in the last 10 years due to government cuts.
The Department of Housing, Communities and Local Government told the BBC that it was "developing additional oversight" of all supported housing including hostels, and that the first stage of a national review of hostel provision, as part of the Rough Sleeping Strategy, had been completed. "Our Rough Sleeping Initiative is providing an estimated 2,600 more bed spaces and 750 additional specialist support staff this year," a spokesperson said. "We will be reviewing local housing-related support services and ensuring it is of good quality."
George's death is not an isolated incident. Wick House, a hostel run by a local charity in Bristol, has had seven deaths on the premises in the last five years according to Avon and Somerset Police, including George Mahoney, 32, who died in November 2016. His death was recorded as "sudden unexplained death from alcohol misuse".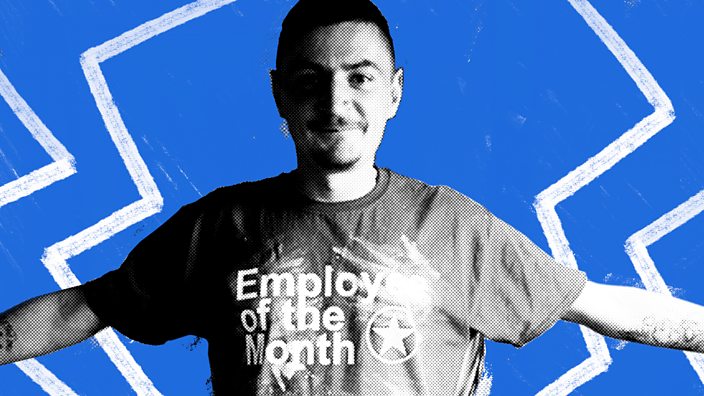 His dad, Keith, told the BBC last year that "[he died] alone and there was no-one there to support him, but what the actual circumstances were we still don't know".
"He said he was getting no support," his mum, Cath Doherty, added. "He was found covered in so much blood, the police thought he'd been murdered at first. There was no inquest."
In mid-2016, George was on probation for a drink-driving offence, and it was the probation service that found him a place in Wick House. A different company is now contracted to find accommodation for people on probation. They told the BBC they no longer place people in Wick House, but couldn't comment on cases handled by their predecessor.
A Bristol City Council investigation carried out in 2017 found some problems at Wick House, such as a lack of support for some residents and bedbug infestations, although investigators found Wick House "fairly decent quality accommodation" overall. The council told the BBC that it reduced the amount of housing benefit Wick House could claim from residents because of the investigation, after finding that "not all tenants received sufficient support to warrant the payments".
But the council – which does not place homeless people in Wick House – is powerless to sanction it. The council told the BBC that it has "no oversight powers" beyond carrying out basic checks, because Wick House is a registered charity and only the Charity Commission has the power to take action.
A new charity, Selworthy House Addiction Recovery Enterprise (SHARE), took over the running of Wick House in June 2019, but neither SHARE, the council, nor the Charity Commission, could provide details as to why. A SHARE spokesperson called it "a very exciting time for staff and residents", and added: "George Mahoney came to us after years of fighting alcoholism. He had been in and out of recovery and while he was at Wick House, his support worker did referrals to both mental health agencies and drug and alcohol services. Unfortunately it was difficult for George to engage at this stage in his life. It was a very sad time for the hostel when he passed."
Bristol City Council said it was "monitoring" the changes, but its powers over the accommodation remained limited. The Charity Commission has been investigating Wick House's old management since 2015 over their financial arrangements, and added it would be "making enquiries into the new charity to determine whether there are regulatory concerns".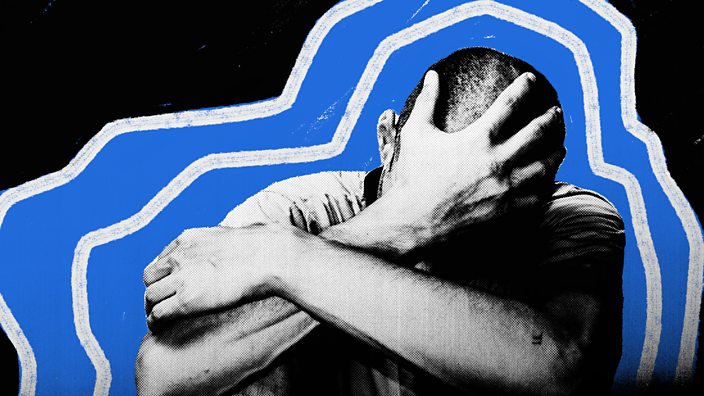 One of those charities, East Sussex Community Voice (ESCV) carried out a review of Kendal Court on behalf of the council. ESCV's director John Routledge said there was "a lack of services for vulnerable people in Newhaven – there's no specialist alcohol or drug addiction support. People living at Kendal Court are only having some of their needs met and a lot more needs to be done to help them."
Penny Shimmin, chief executive of another local charity, added, "The people living in Kendal Court have highly complex needs ranging from mental health issues, substance misuse, and general ill-health, and they need access to far more services than they are being offered."
Brighton and Hove City Council manages Kendal Court, and said in a statement that each death was "a tragedy".
"We are not aware of any connections between these tragic events, and there has been no suggestion from the coroner that the quality of the accommodation was in any way a contributory factor to any of the deaths," it said.
"Our contract with the owner and the support we offer the residents are consistent with national guidelines. Following a report requested late last year by councillors, we have worked with the managers of the property to make a number of improvements. We have a dedicated member of our welfare officer team who has sole responsibility for Kendal Court and who regularly visits all of the residents there."
Gaps in the system – from how hostels are regulated and what their safeguarding policies are, to the support on offer not being enough for vulnerable residents – could be reasons why young people like George Dyson and George Mahoney lost their lives. As difficult as Dan finds it to tell his late boyfriend's story, he wants to see something change.
Now living with a new partner, Dan has stopped taking drugs. "George's death woke me up," he says. "I've struggled with addiction. When he died, I knew I had to get my life in order."
"If it wasn't him who died, it would have been me," he continues. "I've moved on now, which took me a long time, and as hard as this is to talk about, I want people to know what happened, to raise awareness and maybe stop anyone else dying alone like this."
If you have been affected by any of the issues raised, advice can be found here. 
*Some names have been changed.