N/A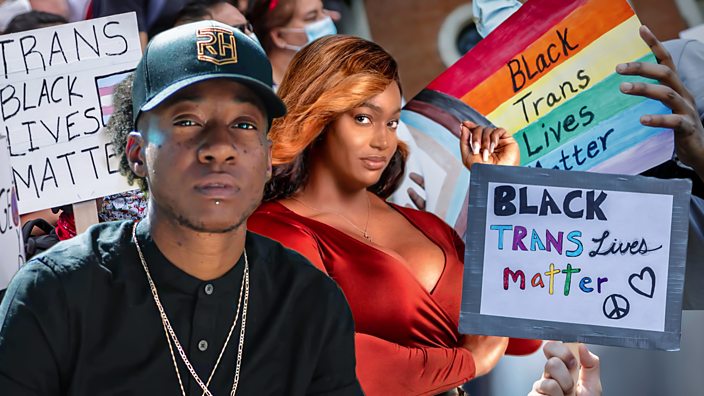 Black Trans Lives Matter: 'We're tired of having to pick sides'
Three black trans people talk about their relationship with the Black Lives Matter movement
"Do I feel included and represented by the Black Lives Matter movement? No. Definitely not.
"Black trans people are tired. We're tired of having to pick sides. We're tired of having to understand everyone and yet nobody understands us."
Hope is one of the activists on the forefront of what's sometimes called the "Black Trans Lives Matter" movement.
The phrase, credited to activist Milan Nicole Sherry, is popular on Twitter and Instagram – and on hand-painted banners at Black Lives Matter protests around the world.
But do black trans people really feel included in the movement? And what are the problems they face?
The community has been rocked in recent weeks by the police shooting of black trans man Tony McDade in Florida, who was later memorialised by former US president Barack Obama in a speech about the ongoing protests, a viral video of a trans woman being beaten in Minnesota and the murders of two black trans women, Riah Milton and Dominique "Rem'mie" Fells.
And these flash-point moments come after countless stories showing how black trans women in the US are being killed in an 'epidemic of violence' and amid news that the US government is scrapping regulation that prohibits discrimination in health care against transgender patients.
Here, three black trans people from Britain and the US talk about their relationship with the Black Lives Matter movement and the challenges that face their community...
'These are the struggles of black people too'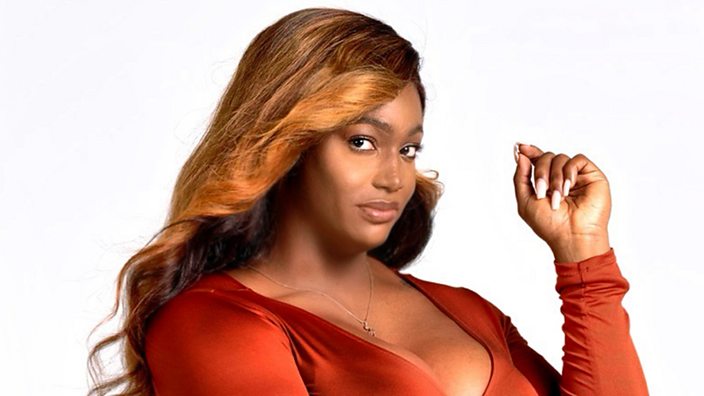 "I've had incidents with the police where my transness came up as well as my blackness. And it was very scary.
"I've had police throw my things on the floor and ask me to pick them up. I've had police make fun of me, berating me for being black and trans."
Hope, 26, is very familiar with the problems that face black trans people. But despite the explosion of activism in recent weeks, she feels let down by the Black Lives Matter movement.
"What we find is that the broader movement doesn't have the same sort of empathy when it comes to the black trans women who are being killed.
"And we're extremely tired. We're tired of appeasing people. It just gets to the point where we want to back out of the fight.
"We're starting to see black queer and trans people who are saying, 'I don't want to march. I don't want to protest. I don't want to do anything because no matter what I do, black people don't want to march for black trans people.'"
The trans rights organiser, from Washington DC, says it's "sad" because black queer women were involved in founding the movement, adding "the fact that black queer people now don't even feel included in that movement is highly ironic."
Hope, though, does think it would be possible to reconcile black trans people with the Black Lives Matter movement.
"We just want to feel seen.
"Our skin colour is the very thing that makes white folks hate us and when we turn around we can't even talk to our black brothers and sisters because they feel the same way about us based on who we sleep with or how we identify – and that's a huge problem.
"The Black Lives Matter movement needs to be very intentional about including the voices and struggles of black queer and trans people – because those are the struggles of black people too."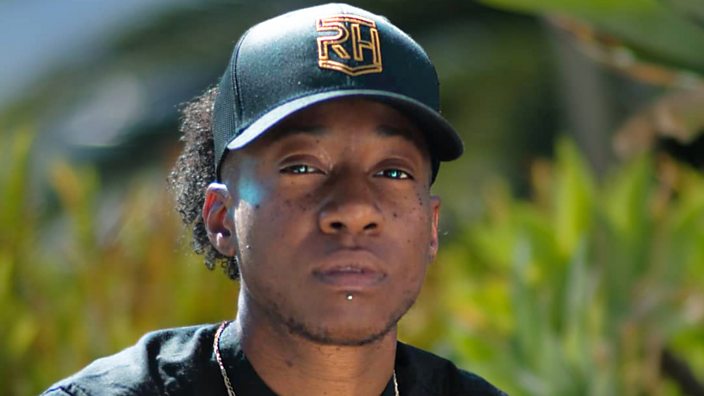 "Sorry, I'm actually tearing up man. It's mad. It's horrible. It's 400 years of oppression."
Nic gets emotional talking about the impact of racism on their family – along with having to deal with transphobia.
"It's annoying because I feel like the conversations I'm having with white people about the right to life for black people are the same conversations I'm having with black people about the right to exist for trans people.
"It's a bizarre position to be in."
For Nic, who lives in London, watching the video of a trans woman being beaten up in Minnesota only added to their emotional burden.
"When I stumbled across the video of Iyanna Dior getting beaten up it literally broke my heart. It's self hate. It doesn't make sense."
And the 36-year-old, who says they've suffered racist and transphobic incidents in old jobs and at the hands of police, was deeply affected by the videos of Black Lives Matter protests in London.
"I watched the video of the horses down by Westminster storming towards people and, I swear, as I was watching the video it was like the colour faded from the screen and I was watching the Civil Rights Movement again.
"When my granddad came to the UK there were still signs saying, 'No dogs, no blacks, no Irish'. It wasn't that long ago.
"But my grandparents don't even want to talk about racism anymore. They're like, 'I'm dying soon. What's the point? This has been my whole life. I've run out of rage.'"
The creative director, who makes a distinction between the more inclusive Black Lives Matter organisation and the broader movement, feels that the problems facing black trans people needs to be tackled by black people collectively.
"It's important for us to acknowledge that before anything we're black and we're fighting for racial equality.
"I had to come out of the closet as trans but I didn't have a closet to come out of when it came to my blackness. I couldn't hide that.
"Black Trans Lives Matter is an issue for the black community.
"People need to understand that there's diversity within black people and there's diversity within queer black people."
'It's really sad... it's heartbreaking'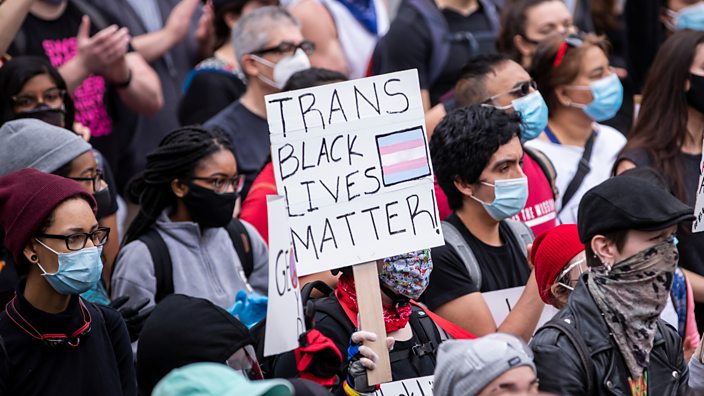 Huey has had to reckon with transphobia for a long time, even from his own family. "And it's hard," he admits.
The 23-year-old PhD student and organiser, from Massachusetts, says there are times when he keeps his trans identity hidden when it comes to activism and campaigning.
"When I go out in public, people are mostly just going to read me as a cis gender man and not really ask questions – and that's a privilege.
"But if, you know, we're meeting in a church basement and I don't really know who's going to be there, for my own safety and privacy I frequently choose not to disclose that I'm trans."
Huey says this hiding of his identity has an impact on his emotional well-being and links it to what the famous black scholar W. E. B. Du Bois called "double consciousness" – a term used to describe having to reckon with how you see yourself versus how the rest of the world and white society sees you.
"As a black trans person how I walk, how I talk, how I move my hands, how I move about in the world... I'm always thinking, 'is this the thing that's going to reveal that I'm trans to somebody?'"
Huey says the events of recent weeks have "reiterated to me, and to a lot of black trans people, things that we already know and feel."
"When cis gender black men are murdered by the police or by violent racists, we show up for them," he says. "We show up because we understand that black lives matter.
"But the reverse isn't as consistent in terms of black people showing up for us in the wake of our deaths or our incarceration."
Huey argues the reason for this is simple: transphobia linked back to "the imposition of colonial gender roles onto black and indigenous people since the early days of enslavement."
Huey, though, does feel that issues of black trans identity are becoming more visible.
"I think that Black Lives Matter – as this century's iteration in a long genealogy of black freedom movements – has paid a lot more attention to issues of gender and sexuality.
"We see a lot of black women and black queer and trans people at the forefront so that's an improvement in terms of a centuries' long struggle."
But visibility brings challenges, too.
"When black trans people are in community with one another we talk about the double-edged sword that is visibility because, on one hand, visibility can be seen to humanise black trans people and black trans life.
"Visibility can be seen to improve our representation, our own understanding of ourselves, and allow black trans youth to come out earlier.
"But the sad fact is sometimes when we're more visible we're actually more at risk."
Huey has researched how people who are transphobic will sometimes use the internet to learn how to identify trans people.
"If they're trying to glean that knowledge for the purpose of doxxing, stalking, harassing or murdering trans people then visibility itself becomes dangerous.
"I'm glad that more cis gender black people in the movement are in solidarity with black trans people but the visibility is also getting us hurt."
"Those things benefit all people and will especially benefit black trans people who are disproportionately incarcerated, disproportionately homeless, disproportionately jobless.
"I think economic change is central to any liberation project for black trans people – and everyone."
Over the weekend, thousands of people - all dressed in white - marched for Black Trans Lives in the United States.
And earlier this month, Black Lives Matter UK released a statement on social media saying: "All forms of oppression are interrelated, you cannot be for Black lives if you do not emphatically support the cause for Black queer lives, Black trans lives [and] the lives of Black women.
"BLMUK is a very diverse team and we would like to make it clear that we are here for the liberation of all Black people."