N/A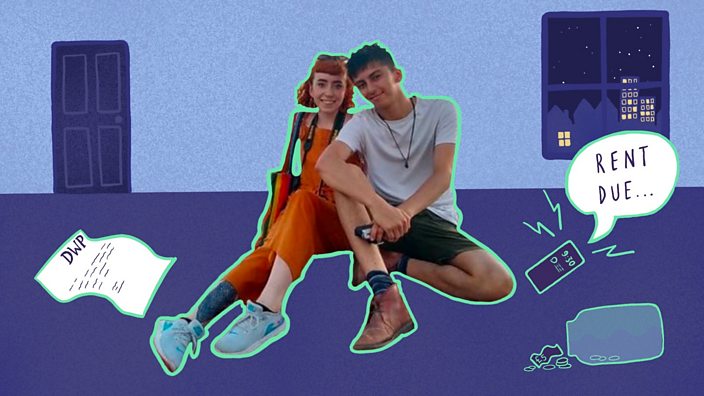 BBC Three
'I'm being financially punished because I'm in a relationship'
Young people who are being denied universal credit because they live with their partner say the "unfair system" is failing them - BBC Three investigates whether these decisions are leaving under-30s vulnerable.
Chancellor Rishi Sunak recently announced that the £20-a-week increase to universal credit payments - introduced over the pandemic - will be extended for another six months. But for some, their applications for financial support were never accepted in the first place.
"It made me feel as though I had lost all the independence I had tried so hard to find for myself. I was in a very bad way by September," says Jake.
When Jake got paid in April 2020 he had no idea that this would be his only income for the next six months. 
Jake and his girlfriend, both 24, have been living together in Brighton for the last four years. When the pandemic began, Jake worked the night shift at Sainsbury's while his girlfriend was working as a nurse. But in May he was made redundant.
Jake was initially optimistic when he applied for universal credit - a payment from the government that aims to help people who are on a low income, out of work or unable to work.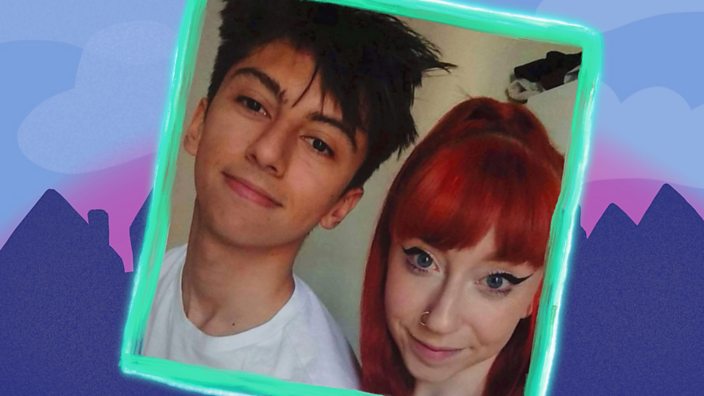 "I'd never used it before but some of my friends were on it and got enough to keep them going at least. So I expected the same," Jake added.
He received a text saying he would get his first universal credit payment in four weeks time. While he waited, Jake says he applied for countless jobs.
"I realised how incredibly difficult it would be to get any job during the pandemic. Every job was rejecting me and I wasn't getting to any interviews," he added.
A week after he expected the payment, Jake still had nothing in his bank account so he logged on to universal credit - when he opened the screen to see £0 listed as his calculated payment amount, Jake says he was so shocked it felt "like a slap in the face". 
The government told Jake that because he lived with his girlfriend, who earned a salary of £23,000 a year, he wasn't entitled to any universal credit. They said she earned enough to support them both, despite the pair never sharing money before.
In the UK, if you need to apply for universal credit and you live with a partner you are required to make a joint application.
This means that your partner's savings and salary are taken into account, as well as your own, even if you are not married or in a civil partnership. If your joint income is considered by the Department for Work and Pensions to be above a "low income" you're not entitled to any payments - or in some cases only a reduced payment. 
Anna, a welfare benefit expert at Turn2us, says younger people are more likely to be disadvantaged by the system. 
"[They're] very often likely to have fluctuating incomes, due to being at the start of their careers, but also because they are more likely to be in insecure forms of employment. 
"Their partner's money is not necessarily theirs as well. This increases the chances of young people starting a slippery slope into a life of debt," she added.
Anna believes the benefit system is "patriarchal" and does not take into account the "vital importance" of people having their own income in relationships - leaving many vulnerable to financial abuse. 
Working out exactly how much universal credit you'll get can be complicated as there are lots of factors that affect the amount. Charities like Turn2Us and Citizens Advice Bureau have online calculators that help you estimate your payment.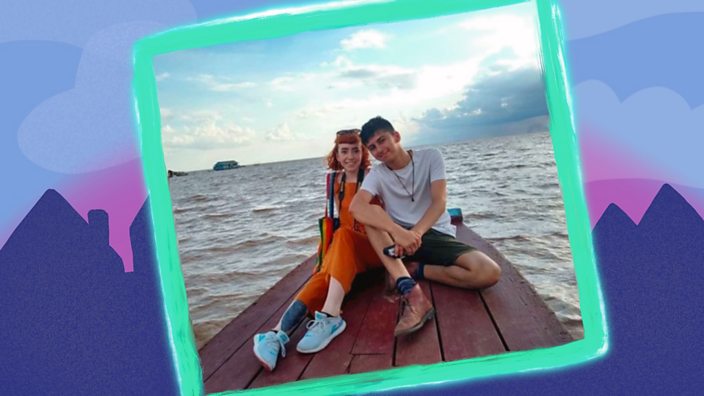 Unemployment has risen to its highest level for five years during the pandemic, with young people being hit the hardest. More than half the drop in the number of employees has been among under-25s. 
For some young couples, one salary isn't enough to cover basic living costs. Jake says being entitled to nothing meant they were left with "not enough to survive on". 
"There was clearly no way she could carry both of us, nor should she have to," Jake added.
The couple were tied into a year-long contract for their flat, which was £1,025 a month without council tax or bills.
"I had to consider calling my dad, who I've not spoken to in years, to ask for money - which I've never done, and couldn't even bring myself to do. 
"My mum's never sent me any money and I couldn't ask her to, as we're not very well off, so in the end I just went through it on my own."
Jake says the small amount of savings he had - and taking out a large overdraft - was the only way he managed to stay afloat for the first few months. 
"[In September] I found a job working in care at exactly the right moment - just when I was almost bankrupt."
But Jake's zero-hour contract meant when he was required to isolate for 20 days in January, he was left with no income. Again his application for universal credit was denied.
"It put incredible strain on my partner and on me also. [This] is the only time in my life I experienced anything like clinical depression. 
"I honestly don't feel like I've gotten 'over it', despite getting a job, as I now have no savings and am constantly diving into an overdraft I never needed before.
"I felt like I was being punished because I was in a relationship."
25,000 couples rejected despite not being married
A national research project, Welfare at a Social Distance, found that an estimated 220,000 people who applied for benefits were rejected during the outset of Covid-19. Exclusive data, shared with BBC Three, reveals that 29% of all rejected claims were because their partner earnt too much, and 6% were rejected because of their partner's savings.
Only half of this group were married or in a civil partnership, leaving 25,000 people who were rejected because of just living with a partner - 79% of those said they thought this was unfair. 
All of the young people BBC Three spoke to were shocked when they found out they had to enter their partner's salary when applying.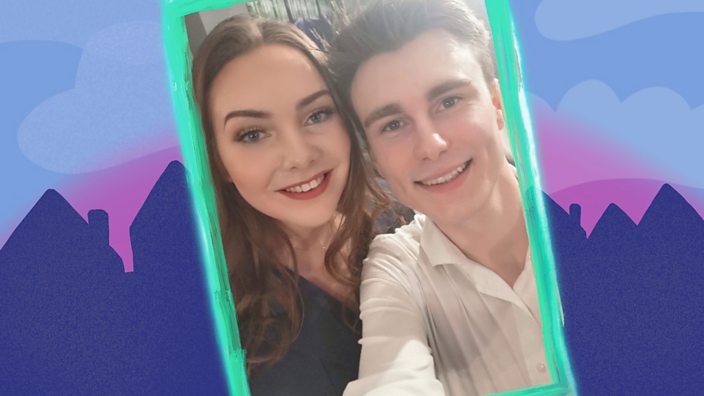 Charlotte, 26, and her partner applied for universal credit in January. She says it first showed that he was entitled to just over £500, "once my income was added this was altered to £0, despite not being married or having any legal standing."
"We worked out that if we split my wage in half, that's £11,000. A month it's £916, which is only £16 more than our rent alone, and that's before tax, national insurance and pension payments," she says.
Charlotte says the government leaving them with just her income, and no protection, left her feeling very vulnerable and that "no one cared" what happened to her.
"This was our last resort and it failed us".
'Why should my boyfriend pay for me to live?'
Couples who live together have fewer rights if they aren't married or in a civil partnership. This means if you both have your own bank accounts, you have no legal right to each other's income or savings and you're unlikely to be entitled to anything financially from the other if you break up - even if you have previously supported them financially. 
Jasmine, 22, was denied universal credit in November because of her boyfriend's savings. The couple live in a student house in Leeds. 
While her boyfriend was completing his PhD, she lost her job. She told BBC Three, "the system needs to change".
"We had only been together a few months, we're young and don't share finances, but if you live together they treat you like you're married.
"His money is his life savings from way before we met, and he was expected to pay my rent and support me. It was extremely anxiety inducing and I felt like a huge burden."
Jasmine says the decision made her really uncomfortable, "the system doesn't allow for the lifestyles of younger people.
"It's not the 1950s, why does the government want to force me to be financially dependent on my partner of less than a year? While not even helping me find employment.
"What about people in abusive relationships who have no money of their own and are completely financially beholden to a partner?"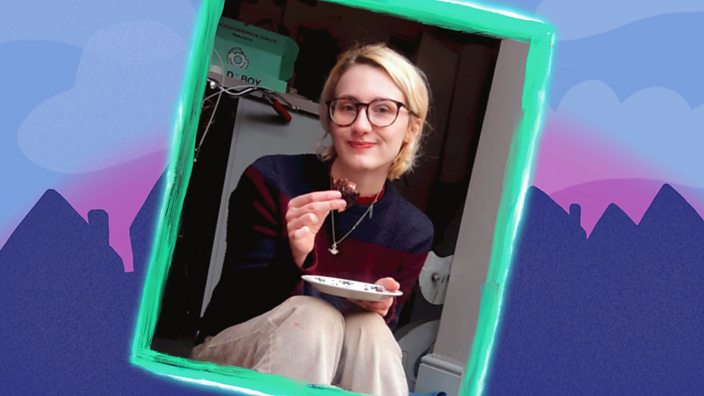 If a universal credit claim is successful the money is paid into one account. The Women's Budget Group - which monitors the impact of government policies on women- says this means there's no guarantee the person needing the money will get it.
Refuge, who support victims of domestic violence, say the way the system works can make financial abuse easier and puts people in danger.
"Refuge is calling for an amendment to the Domestic Abuse Bill to include provision for making separate Universal Credit payments by default," a spokesperson added.
In Northern Ireland, couples can request separate payments. Scotland aims to make payments to each partner more routine.
'Because I'm disabled I can't move in'
For the last few months Sarah, 24, had been really excited to move in with her boyfriend. After living with her mum, she was ready to move out to make room for her sister who was pregnant. 
But now she doesn't know what she'll do.
Sarah depends on payments from universal credit because her stage four endometriosis and ongoing surgeries means she's currently too ill to work. 
She says when she spoke to someone about her universal credit she was told she would likely lose all of her only income if she moved in with boyfriend. 
"How is the universal credit system fair for everyone? Why does everyone get tarred with the same brush? I'm chronically ill but if I want to live with my partner I get nothing."
Turn2Us, along with other charities supporting those in financial need, are calling for separate payments of universal credit to be the default.
"The Government needs to act with urgency to devise a method for splitting payments fairly within a couple and to proceed with it," a Turn2Us spokesperson says.
For young people like Sarah this would be life changing. 
What does the government say?
A Government spokesperson told BBC Three: "Universal Credit is delivering during the pandemic, providing a vital safety net for those in most need. As such it's right that earnings and savings of £16,000 or more are taken into account when assessing eligibility for the benefit.
"We are committed to supporting people through the pandemic and beyond. That's why we're spending hundreds of billions to safeguard and create jobs, raising the living wage, and boosting welfare support by billions."