N/A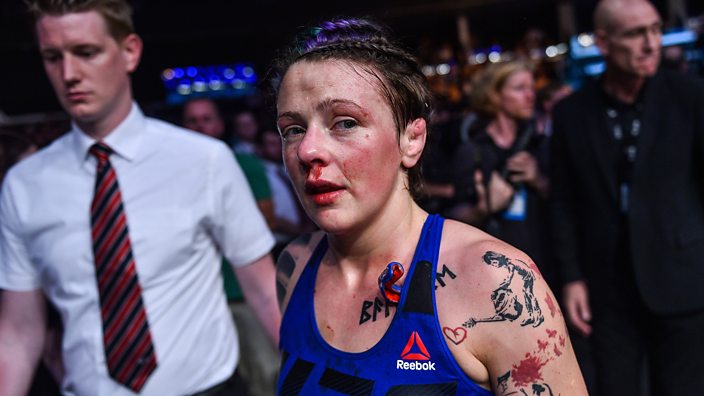 Getty
Joanne Calderwood's weight cut woes are set to be a thing of the past
Kilmarnock's Jojo Calderwood has struggled with cutting weight but she's now jumped up a division to compete at flyweight
Scottish UFC fighter Joanne Calderwood will make her return to the octagon more than a year after struggling to make weight for a fight in front of her home crown in Glasgow 2017.
The 31-year-old Muay Thai specialist will be going up against Kalindra Faria at UFC Lincoln in the US state of Nebraska this weekend. She has rebranded herself as "Jojo 2.0", after moving to Las Vegas and jumping up a weight class to the flyweight division.
The BBC MMA Show caught up with Calderwood ahead of her comeback fight, which will be her first in the flyweight category since it was introduced last year.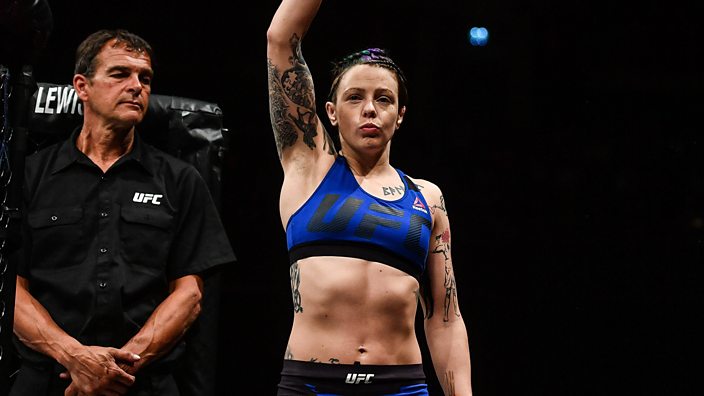 But what was the reason behind Jojo's decision to go up a weight division?
"The past few years at strawweight, I felt that each time it was getting harder and harder and I just think naturally, after doing the tests at the performance institute, everything leads me to be in the flyweight division," she said.
"For me to be the best fighter I can, is to be at flyweight," she added.
Now training in Las Vegas instead of the Tristar Gym in Canada, Calderwood has made a number of changes to make her a better all-around fighter.
"I'm working with a lot of professionals at the UFC Performance Institute now. These guys are the best and we have access to them at any part of the day. It's good for my whole MMA game."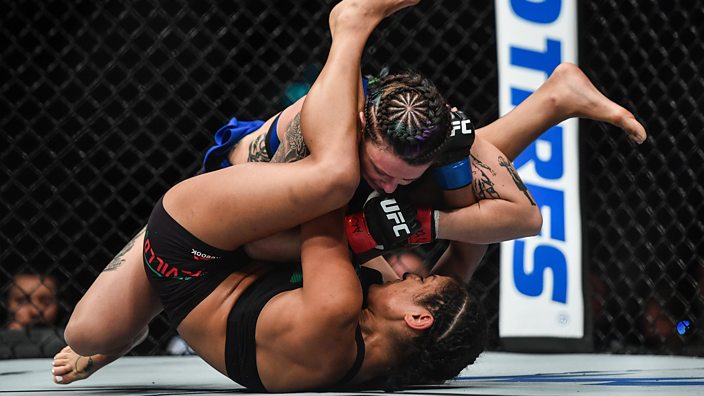 Life wasn't always easy for Calderwood though, as she struggled to compete in the strawweight division at 116 pounds, where she'd spent the majority of her career.
"I started at strawweight and I just felt I was good there. When I joined the UFC, there was one other women's division but it was 20 pounds heavier than what I was fighting at, so there was no in between. For those few years I just had to make that weight."
In her last fight at UFC Glasgow, Calderwood missed her weight by three pounds after a hectic ordeal, and was fined 20 per cent of her purse 
"It's very stressful, disheartening and upsetting. There are so emotions that are going through your mind, feeling that you've already cut as much as you can and then your body doesn't want to do any more, or that you physically or mentally can't and that you've let everyone down."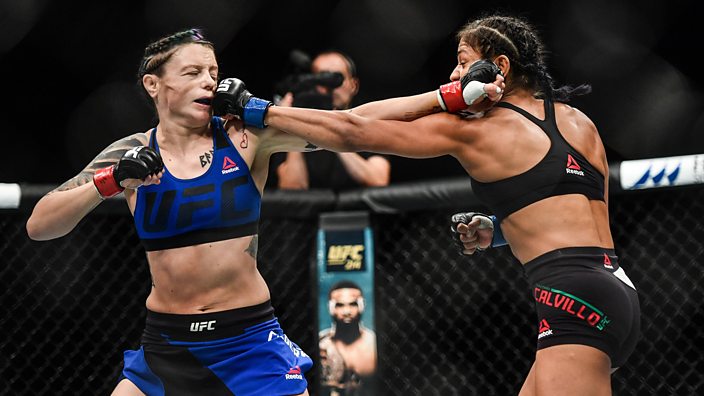 Calderwood went on to lose her fight in Glasgow against Cynthia Calvillo and a one-year hiatus from the sport followed.
"I was upset because I try and be a professional. I don't like not making weight but I knew I had to put that to the back of my mind and get on with my job."
Calderwood has revitalised her persona since that loss and is now grateful another weight division has been added, allowing her to compete at a comfortable weight.
"For me, a big thing was talking to the Performance Institute and them weighing it out and telling me that if you want to be the best athlete you can be, you can't fight at a weight you're suffering at, where your body's suffering. It's a big help having that information out there.
"With the UFC adding in more divisions, there's a lot of fighters going up and down in weight and it's a great move for the company and for the fighters to be happy and healthy."
"I'm Jojo 2.0 now and I'm excited to show a new version of myself."